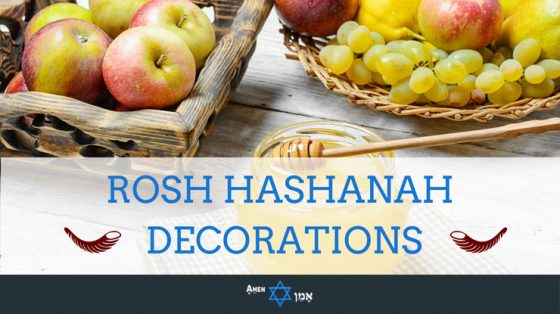 Amen V'Amen is supported by its audience. That means when you purchase something from one of our partners through one of our links, we may earn a small commission at no additional cost to you. Amen V'Amen is also an Amazon Associate, so we may earn a commission from qualifying purchases. Thank you for your support!
Pop quiz:
How do you decorate your table for Rosh Hashanah?
How do you give your place a warm, spiritual Rosh Hashanah atmosphere your guests will LOVE?
How do you make sure your guests start off their new year with a sweet "apple & honey taste"?
Smartass Answer: "Well, you could serve apples & honey 😏"
Haha, very funny (NOT)!
You obviously want, could and WILL do better than that… I guarantee it!
By the time you finish reading this guide, you'll have everything you need to set the best Rosh Hashanah table in the entire neighborhood…
Sound good?
Great! Let's get to it then!
Read More…