20+ Fun Bar/Bat Mitzvah Entertainment Ideas, Party Activities & Games (2020)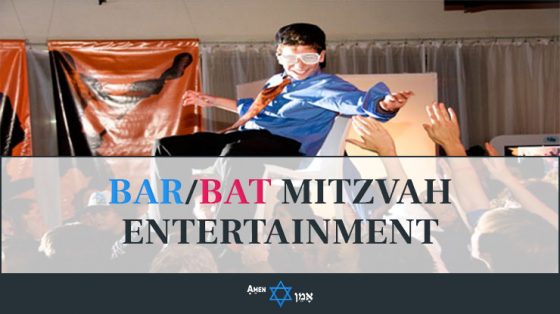 Look at these shy tweens… standing there on the sidelines with their phones, instead of gettin' Jiggy with it on the dancefloor.
But hey… can you blame them?
They're growing up in a social media world. Who needs the "real" world?

Most Bar/Bat Mitzvah parties, to put it lightly, aren't all that entertaining (read: most of them are BORING)
And when you put those two things together – don't be surprised if kids are more interested in taking selfies, posting them on Instagram and comparing who's got more likes.
Bottom line – this isn't the 90's anymore. Kids have smartphones – and they're not afraid to use it.
There's no point in denying it: if you want your guests to actually have fun at your kid's Bar/Bat Mitzvah party – you'll have to raise the bar (pun not intended).
And that's exactly where these Bar & Bat Mitzvah party activities come into play…
Bar/Bat Mitzvah DJ (Disk Jockey)
Let's start with the most obvious one: the DJ (or MC).
"Thanks, captain obvious!"
(hey, I told you it was obvious)
DJs pay a critical role in a Bar/Bat Mitzvah party. They're not just in charge of the music, they're in charge of the entire show.
Think about it. A Bar/Bat Mitzvah DJ has to:
Just to name a few…
Did You Know?
That's why DJs charge a premium for Bar/Bat Mitzvah parties. In fact, hiring a Bar/Bat Mitzvah DJ is more expensive than any other party, including weddings (!).
One thing is for sure, though: of all the Bar/Bat Mitzvah entertainment ideas on this list – the DJ is arguably the only must-have in every party (SPOILER: unless you hire a music band instead).
Bar/Bat Mitzvah Band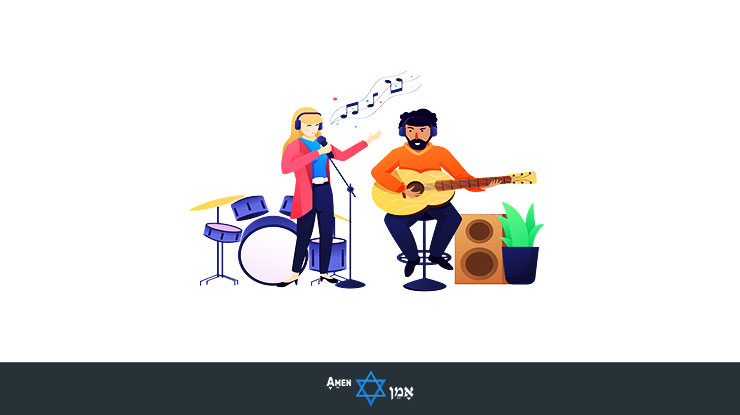 "A Bar/Bat Mitzvah band? Oh, like the Backstreet Boys?"
Not that kind of band, silly (unless you belong to the top 1%, in that case – go nuts).
I'm talking about a professional music band that performs in Bar/Bat Mitzvah parties, weddings, and other live events.
Live bands aren't as common in Bar/Bat Mitzvah as they are at weddings. But it might make more sense if you're having a formal event in a classy banquet hall.
Tattoo Artist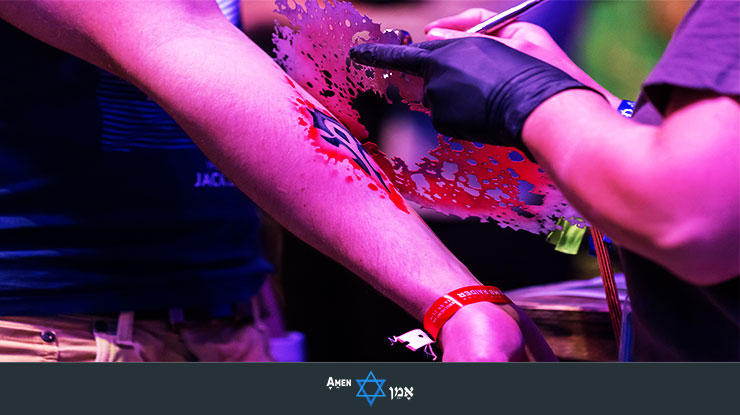 Oy vey! Tattoos?! They're not Kosher!
Relax… I'm not asking you to hire some 260 pounds Harley guy who will transform a bunch of innocent kids into young punks.
I'm talking about fake airbrush (or Henna) tattoos, not real ones.
Hiring a tattoo artist is a unique Bar/Bat Mitzvah party activity that never fails.
It's also a wonderful souvenir. It's arguably the only Bar/Bat Mitzvah favor guests (including adults) get to actually wear on their skin.
Don't be surprised if the line to get a tattoo looks like a line at a Starbucks joint on a Monday morning.
Tip: If you belong to an Orthodox Jewish community – even temporary tattoos might be considered inappropriate, so it's best to skip them altogether.
Jewelry Artist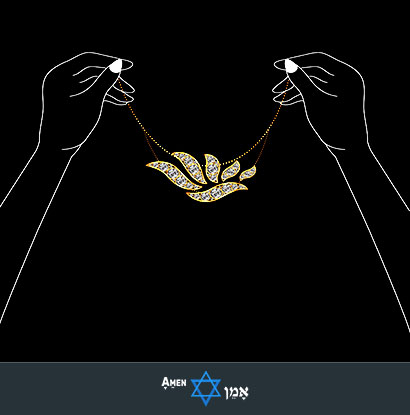 If tattoos are too provocative – you can hire a Jewelry artist instead.
Jewelry artists can handcraft personalized pieces of Jewelry on the spot – so every kid gets to take home a personal keepsake from your event.
Sure, it's not the same as a traditional Bat Mitzvah Jewelry gift, but they're excellent little souvenirs for guests nonetheless.
Glitter Artist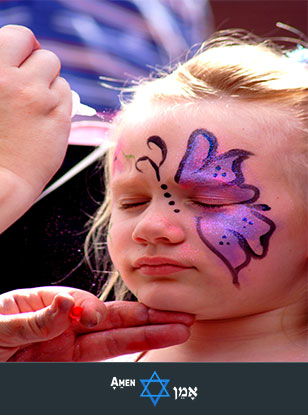 Not all that shines is gold Jewelry, you know? You can also hire a glitter artist who can transform your guests into walking, talking, sparkling works of art!
Someone call the photographer! We need some pictures here!
Bar/Bat Mitzvah Photographers & Videographers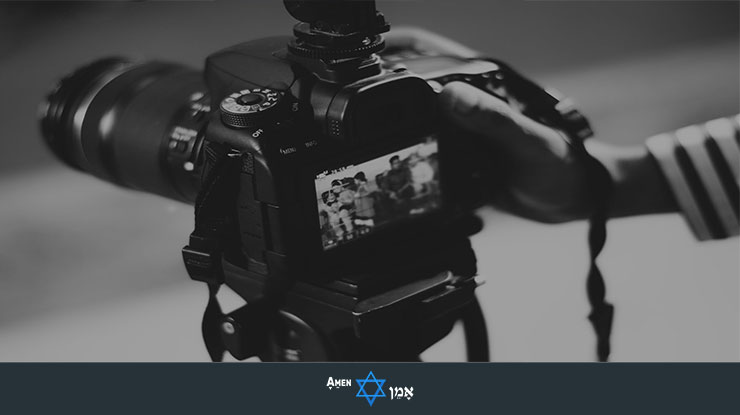 (how do you like my transitions, eh? 😉)
The photographer's (and videographer's) job isn't to entertain. It's to capture all the fun, entertaining moments… and turn them into memorable moments you can always look back on.
Just like the DJ – the Bar/Bat Mitzvah photographer plays a key role in every Bar/Bat Mitzvah party.
So the sooner you book a photographer, the better.
Tip: If you're having a Hollywood party theme – have your photographer dress up as a Paparazzi to make it interesting.
Bar/Bat Mitzvah Photo Booth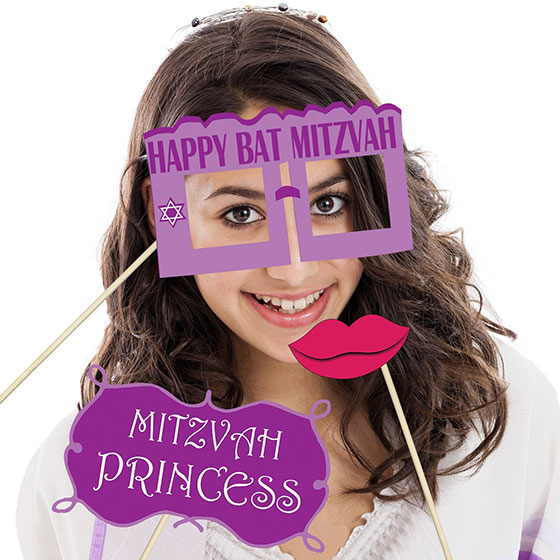 "Say cheese… Wait! Don't forget to wear your Rabbi beard!"
Sounds way more fun, don't you agree?
Tip: Some Bar/Bat Mitzvah photographers can even bring their photo booth props to the party (usually for an extra fee)
Do the Hora Dance (aka the Chair Dance)
There's nothing funnier than watching the Bar/Bat Mitzvah being bounced around on a chair by 3 drunk guys.
Entertainment at it's finest! And it's free!
Caricaturist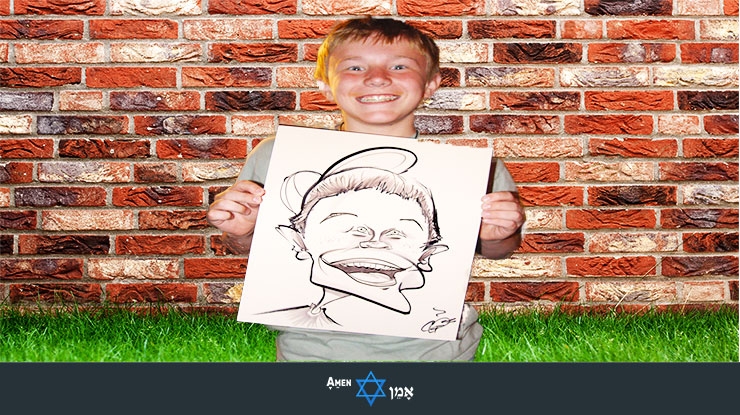 Who's your kid's favorite person in the whole world?
Sorry to burst your bubble, parents… but the answer is not you.
The answer is "me".
Not me, silly. I mean them; you know – the person staring at them in the mirror.
That was true… until they met the caricature version of themselves.
These kids grew up admiring their favorite cartoon and comic book characters. How do you think they'll react when they realize they can become one when they attended your Bar/Bat Mitzvah party?
Note: Expect a long queue of both adults and kids behind the poor caricaturist.
Bar/Bat Mitzvah Backdrop Banner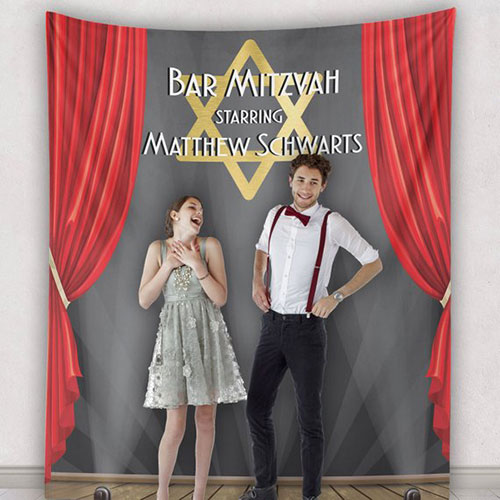 Your kid is the star of the show. Everyone knows that… And just like any star – they'll about to experience what it feels like being a Hollywood movie star, being chased by raving fans and paparazzi all day long.
"If only we could make a clone of the Bar/Bat Mitzvah, so they could ease some of the picture pressure".
Thinking like a good PR agent parent!
Introducing: the Bar/Bat Mitzvah backdrop banner.
Now, anyone can take a cool picture with the Bar/Bat Mitzvah without suffocating your poor kid.
Plus, they get a cool Bar/Bat Mitzvah souvenir as a bonus.
Custom-made Bar/Bat Mitzvah Cake
Have you ever attended a wedding where the wedding cake captured more attention than the bride and groom?
There's no reason to wait for the kid's wedding to get him a custom-made Bar/Bat Mitzvah cakes.
Sure, they aren't the same as $10 cakes you get at your grocery store. They're more like $10 per slice cakes (that's on the high-end, you can get cheaper ones too) made by a professional cake designer.
Cakes that match your kid's Bar/Bat Mitzvah theme. Cakes that become an instant photo and selfie magnets… Literally!
Food Trucks
Bar/Bat Mitzvah food stations? Pfff, gimme a break… that's old school!
Bar/Bat Mitzvah food trucks are all the rage these days.
If you like to spice things up – replace your food stations with food trucks, and watch everyone go berzerk (serve Mexican food if you're serious about the spice part)!
You can divide food trucks by cuisine: Israeli food truck, Japanese food truck, Mexican food truck… or, you can go "neighborhood-style" (read: less fancy) and have one food truck serve EVERYTHING (not recommended that if you're expecting lots of guests).
Who knew Bar/Bat Mitzvah food can be both delicious and entertaining?
Bar/Bat Mitzvah Magician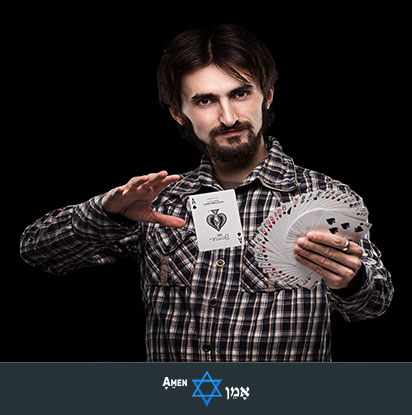 Boy was I surprised!
When I realized how popular Bar/Bat Mitzvah magicians are, I felt like someone just pulled a rabbit out of their hat!
Tip: Magicians are more appropriate for smaller, less formal venues.
At first, I thought: "Hmm… aren't 12-13-year-olds a bit too old for a Bar/Bat Mitzvah magician?
But then I realized: magicians are master entertainers. They captivate, involve, and if they're really good – evoke "OMG, HOW?!" reactions from the crowd.
If David Copperfield can become a billionaire by performing magic tricks to adults, then a great magician can do wonders with a crowd of tweens.
Bar/Bat Mitzvah Dancers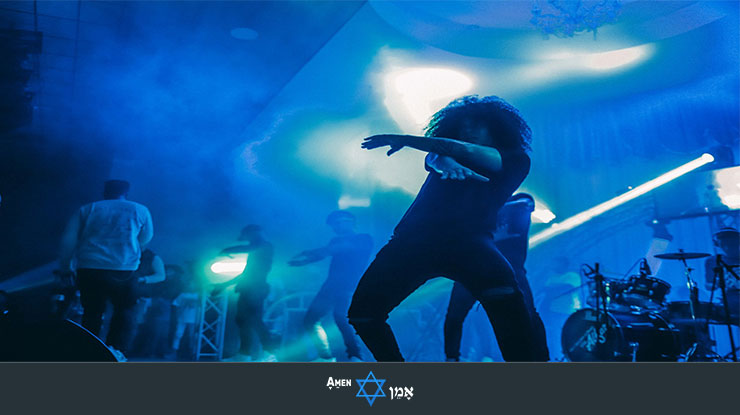 What's the best way to get the crowd going and dancing like teenagers? By forcing them!
Sure, it might be a little awkward if you force guests to dance…
The solution?
Bar/Bat Mitzvah dancers!
They dance with guests, get the party going and force everyone to get off their tuches and onto the dancefloor!
Bar/Bat Mitzvah LED Performers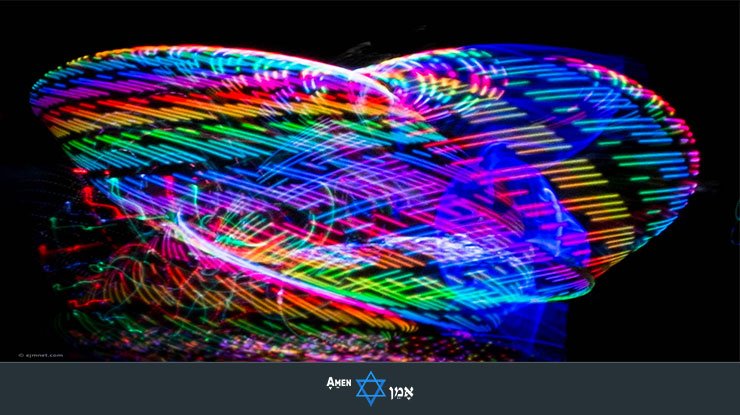 "Let there be light"
All of a sudden… LED performers emerged out of nowhere lit the place up!
Doesn't sound quite as exciting as the bible story? Wait till you seem them give a breathtaking performance.
And they usually give away cool LED accessories, too!
Bar/Bat Mitzvah Circus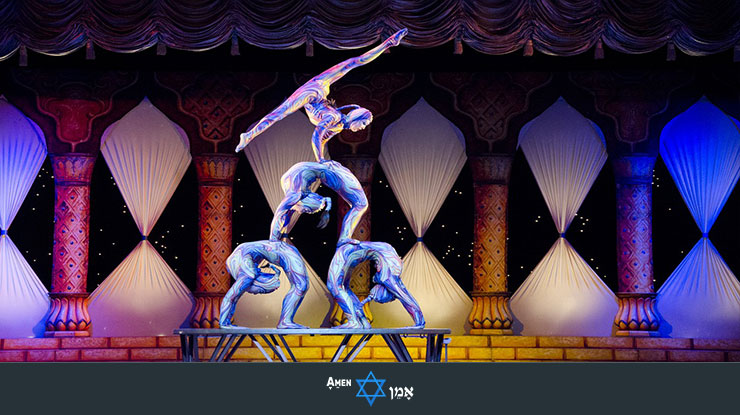 The circus is in town!
Sure, don't expect any circus elephants or any other exotic animals to show up (actually, who knows?)… but prepare for some freaky stuff to happen tonight.
Anything from acrobats, jugglers, even fire performers are not beyond the realm of possibilities.
Don't try this at home (or the dancefloor), folks!
Hand Out Dancefloor Giveaways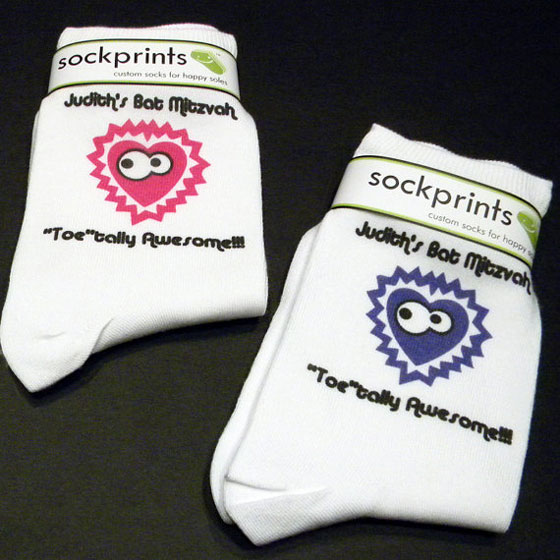 How do you get a bunch of shy 12 and 13-year-olds onto the dancefloor? You bribe them.
That's right. The best way to get your guests to let go of their phones and hop on the dancefloor is to give away awesome Bar/Bat Mitzvah dancefloor giveaways.
They never fail… especially if you set an example and wear them first!
So be a grown-up, be a good leader, and dance your socks off!
Bar/Bat Mitzvah Games & Prizes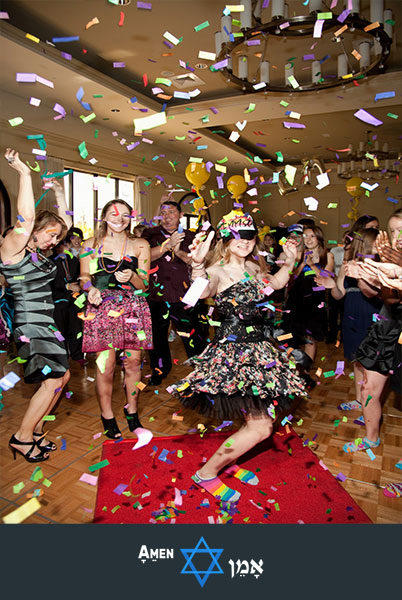 What's more entertaining than games (for boys, a possible answer might be videogames)?
And I'm not just talking about kids either. People arrive at the Bar/Bat Mitzvah party all tired after a long workday (or week) – trust me, they could use some entertaining Bar & Bat Mitzvah games… so be a doll and give it to them!
Let's look at some of the most popular Bar/Bat Mitzvah game ideas…
Tip: Choose 3-5 of these games max. Otherwise, your guests will get overwhelmed with too many games.
DJ Games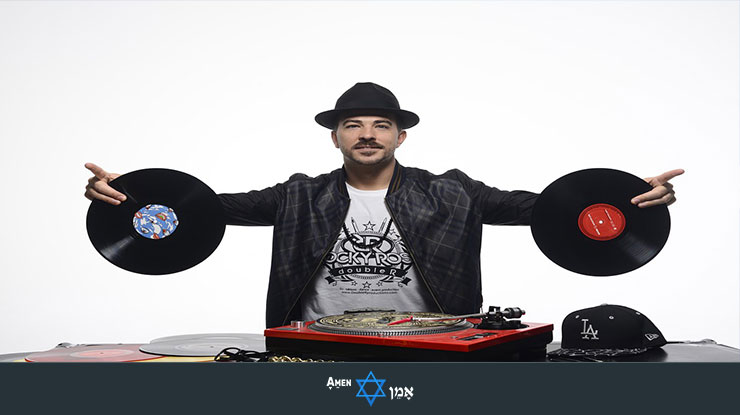 Name Your Song
The most enthusiastic dancer (or a random person on the dancefloor) gets to name a song they'd like the DJ to play next. Rinse repeat for 10 minutes.
Name That Song
No, you're not seeing double. Name That Song means the DJ plays a series of short tunes from random songs, and the participants try to guess it. It's best to form groups of up to 5 people.
Limbo
Get a Limbo pole, ask the DJ to play some Luau music… ready, set, GO!
Good news for the little ones: they finally get to their (lack of) size to their advantage!
Hula Hoop
Another classic.
Call 8-12 contestants at a time and give each of them a

Hula Hoop

At the sound of "Go", everyone starts twisting the Hula Hoop around their waist.

The person who's able to twist it the longest – moves on to the next round.

Finally, the finalists compete against each other in the final round. The person who's the last one twisting is the champion!
Dance Contest
Good ol' fashion contests.
The DJ announces the dance contest

Plays a famous song (think Macarena, The Ketchup Song, YMCA, La Bamba…)

The best (or worst?) dancers win!
Follow the DJ
It goes like this:
The DJ announces a "Follow the DJ" contest

Candidates from the audience step up and accept his challenge

The DJ performs awkward dance moves, embarrasses himself in front of everyone… anything he can to challenge the contestant.
The contestant who can rise to the DJ's challenge wins!
Tip: You can let the crowd vote to choose the winner.
Balloon Stomp
The participants (10-20 at a time, otherwise it's impossible to control) has a balloon tied around their ankle with a string. The objective: stomp your opponents' balloon before they stomp yours.
If your balloon is stomped, you're out!
The hard part? The DJ is orchestrating the entire game by starting/stopping the song – at which point the contestants have to start/stop accordingly. If you move after the music stopped, you're also out!
Get ready to witness people transform into angry horses…
Trivia
Choose your category: Maths, English, History…
JUST KIDDING.
Tonight, there's only one Trivia category – and that is the Bar/Bat Mitzvah celebrant!
Prepare the DJ in advance to host the Trivia contest. Provide him with a list of questions and answers about your Bar/Bat Mitzvah kid… and prepare to find out just how much your friends and family really know your kid.
Musical Chairs
This is probably the game you can play with the most contestants – both kids and adults… which makes it that much more fun!
Bring out a chair for each contestant, minus one (take out one chair).

The DJ plays a song… then STOPS it.

The person who's left standing – is out of the game.

Repeat until there's a winner.

Give the winner an awesome prize
Scavenger Hunt
Similar to Musical Chairs, except this time the DJ doesn't start/stop the music. Instead, he gives the contestants missions to "hunt" for certain items – like a penny (or a purse, if you like to orchestrate a mass robbery 🙂 ).
While they're "scavenging", we remove one chair… the person arrives last is out of the game.
The last surviving scavenger is the winner.
Arcade Games & Table Games

Dance, Dance Revolution
Probably the most fitting arcade game – considering there's going to be a whole lot of dancing anyway.
Foosball Tables
OK, we all know where the boys are going… But girls, don't be afraid. Rise to the challenge and show those boys what we're made of!
Air Hockey Tables
This used to be my favorite game when I was a kid! If you're getting an Air Hockey Table for your kid's Bar/Bat Mitzvah, can I please come??
Ping Pong Tables
Ping Pong tables can be a bit trickier because you'll have balls bouncing all over the place… and if you're not careful, it might end up in someone's drink.
But if you're celebrating the Bar/Bat Mitzvah in an open space, with a small number of guests – it's perfectly doable.
Bar/Bat Mitzvah Prizes
Prizes can be anything.
But it has to motivate for both kids and adults. The ones that work best are Bar/Bat Mitzvah favors of limited quantity – favors that are too expensive to give to every one of your guests.
Some of my favorite Bar/Bat Mitzvah prizes and DJ giveaways include things like:
Conclusion
Congratulations – you just learned how to turn just-another-party into a freakin' entertaining Bar/Bat Mitzvah party!
Now…
All you've got to do is pick your favorite party activities, hire the right staff and tell them exactly what it is you want (feel free to share this article with them).
But remember: there's such a thing as too much entertainment. Trust me, you don't want guests telling you they're leaving early because they got a "dentist appointment" tomorrow morning. Not to mention that it might cost you more than you initially planned.
Keep it simple… or as our fellow Jewish genius said:
"Everything should be made as simple as possible, but not simpler." – Albert Einstein
Mazel Tov 🙂