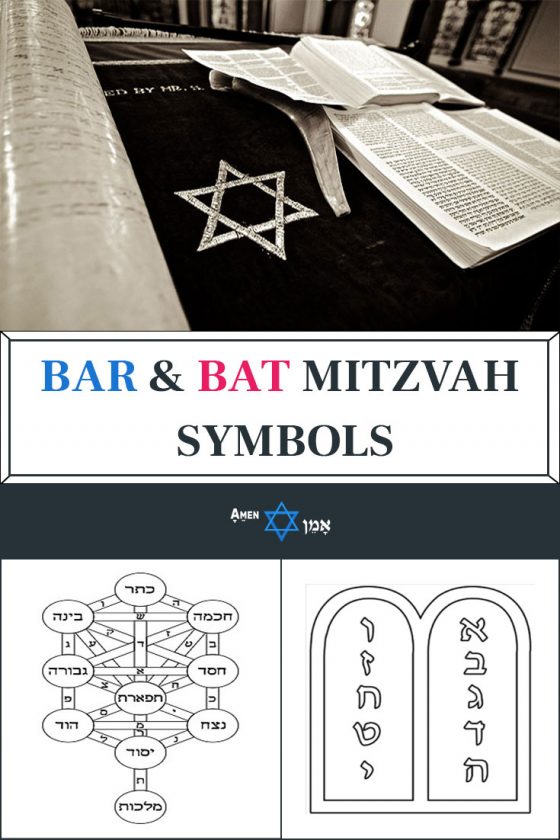 When you attend a Bar/Bat Mitzvah ceremony – you often wonder: "What the hell do all of these random symbols mean anyway?"
Random? That's cute…
In Judaism, nothing is ever random. EVERYTHING has an underlying meaning… including the Bar/Bat Mitzvah symbols you often see in Bar/Bat Mitzvah ceremonies.
In fact, there are 4 levels of interpretation (also known as PaRDeS) in Jewish scripture used to discover the true meaning behind Jewish signs and symbols:
Peshat (פְּשָׁט)

: Simple, straightforward explanation

Remez (רֶמֶז):

Hints – symbolic or allegorical

Derash (דְּרַשׁ):

Deriving meaning through inquiry (by cross-referencing and analysis)

Sod (סוֹד):

Secret, mystical interpretation
In other words – Jewish symbols sometimes have simplistic interpretations, and sometimes they have such deep, philosophical meaning that before you know it – you find yourself in a deeper rabbit hole deeper than the one Alice went through.
And guess what? The rabbit hole starts right here.
In a few moments – you'll discover:
What are the most common Bar & Bat Mitzvah symbols?

What do they

really

mean?
Ready, Alice?
Let's get to it…
Read More…