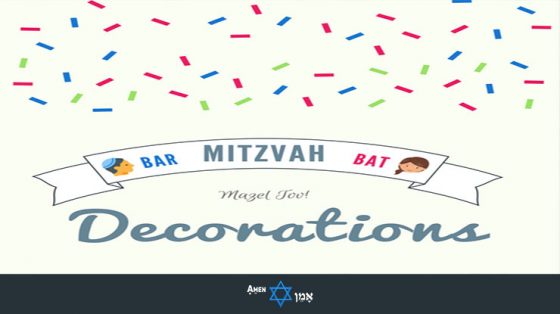 Bar/Bat Mitzvah kids adults these days don't just want a Bar/Bat Mitzvah party. They want their party theme to match their "obsession of the day".
"Mommy, Daddy, I want a Football themed Bar Mitzvah!"
"Mommy, Daddy, I want a beach themed Bat Mitzvah!"
"Candy! I want candy!"
Sound familiar?
Sure, you chose themed Bar Mitzvah invitations, you ordered themed Bar & Bat Mitzvah favors…
But now?
Now is the time to choose the main course.
And no, I'm not talking about the food… I'm talking about your Bar/Bat Mitzvah centerpieces & decorations.