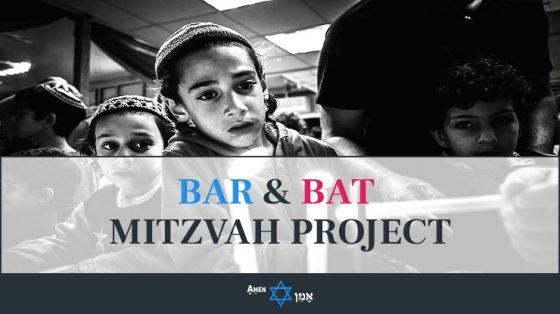 Your child's Bar/Bat Mitzvah is around the corner.
Everything is set for the big day…
All that's left is to watch your "baby" turn into a young Jewish adult.
How exciting!
But wait a minute…
There's one thing missing.
I mean, Isn't the whole point of a Bar/Bat Mitzvah to celebrate their coming of age? The day they finally become accountable for their actions and follow the Jewish Mitzvot (commandments)?
(Answer: yes)
And how do you introduce a Bar/Bat Mitzvah to Mitzvot?
With one BIG, meaningful & unforgettable Mitzvah… that's how!
Introducing: The Mitzvah project.