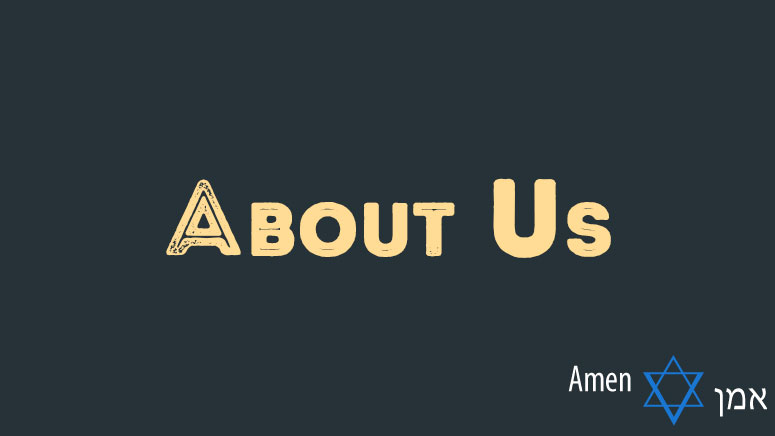 Shalom Alechem!
Welcome to Amen V Amen – your practical Jewish lifestyle guide & source for inspiration on the web.
What is Amen V Amen?
Amen V Amen aims to help Jewish people around the world design a successful & meaningful life.
Our goal is to combine the traditional Jewish wisdom with modern day-to-day lifestyle tips, to help ever one of you design a successful & meaningful life.
Who is Amen V Amen for?
You're Jewish? It's for you!
You're looking for practical lifestyle tips? It's for you!
Amen V Amen was created for every Jewish person who can use a dose of inspiration or practical lifestyle advice. Whether you're religious or secular, Orthodox or conservative, man or woman – Amen V Amen was created for you.
Who created Amen V Amen & Why?
Amen V Amen was born during a casual conversation about life between 3 friends. We spoke about love, business challenges,  Jewish life… and ways we could help each other in our personal journeys. 
We thought to ourselves:  why just help each other? Why not help everyone else who could use it? We realized we're certainly not the only ones learning, asking questions, growing…
So, a few days later, Amen V Amen was born.
What can you expect from Amen V Amen?
We cover a wide variety of topics. From lifestyle, business, relationships, religion, health, cooking and anything in between. We believe that the combination of practicality and spirituality is the recipe to a meaningful & fulfilling life… So you can expect a real, no-BS platform for Jewish wisdom & advice.
What can you do now?
First, if you have any friends & family you think will benefit from Amen V Amen – feel free to invite them over and join.
Start by joining our email list to get our latest updates, exclusive content & a dose of jewish inspiration.
Finally, you can follow us on your favorite social media sites:
Contact Us
Our topics are fueled from your suggestions & needs: things you're interested in, challenges you're going through & guides to help you improve yourself.
Want us to write about something specific? Want to share your thoughts on Amen V Amen? We would love you to contact us and let us know what's on your mind!
בעזרת השם נעשה ונצליח
Amen V Amen !