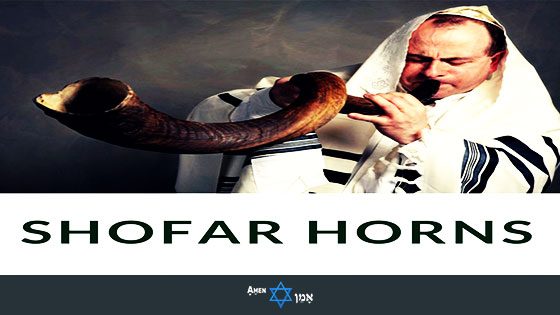 Tuuuuuu (Tekiah).
Tuuu-tuuu-tuuu-tuuu (Teruah).
Tu-tu-tu-tu-tu-tu-tu-tu (Shevarim).
Am I making a Shofar blast, or have I just lost my mind (or both?).
Yep, that's indeed the "sound" of the Shofar – the famous musical Jewish horn we blow during Rosh Hashanah and Yom Kippur.
But if you're reading this – I bet you already knew that :)…
What you probably didn't know, however, is that there are over a dozen Shofar types out there… and in this Shofar guide – I'll reveal every one of them (and I'll even tell where to get them!).
…We'll start with the most common types of Shofar: the Ram's horn Shofar and the Yemenite (Kudu) Shofar…
… Then, I'll introduce you to rare, exotic Shofars that are almost impossible to find (don't worry, I found some of them)
… Finally, we'll see what happens when talented Jewish artists decide to decorate a Shofar and turn it into an artistic gorgeous masterpiece.
Excited? You should be!
Let's blast!