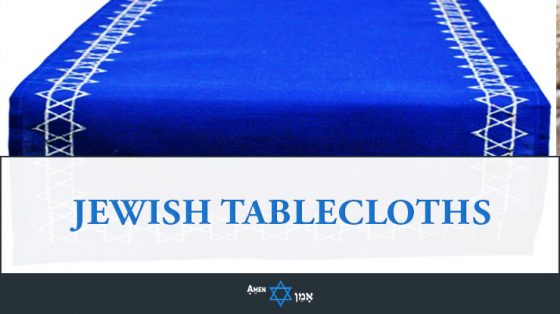 Jewish tablecloths – not exactly the most exciting item in a Jewish household, now is it?
But look at it this way: what makes Jewish occasions like Shabbat, Hanukkah, Passover or Rosh Hashanah so special?
They bring our family and loved ones together at the dinner table.
And since we FINALLY get to spend some time together… we better make our dinner table a warm, hospitable and welcoming place… am I right or am I right?
But where do we start?
Well, how about we start at the bottom (literally)… with a dazzling Jewish tablecloth!