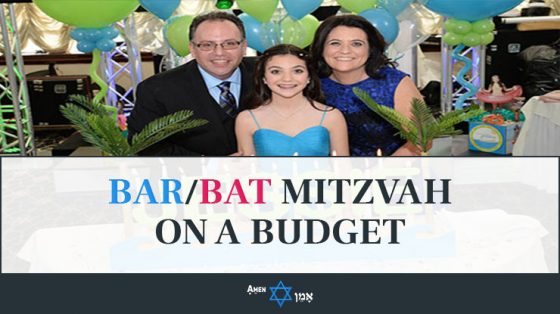 The Bar/Bat Mitzvah is almost here… Mazel Tov!
Or perhaps – Oy Vey?
Believe it or not – that dreamy Bar/Bat Mitzvah party you planned for your kid can quickly turn into a nightmare.
Just ask the endless number of parents who had to reach deep into their pockets to fund their child's big day – just to keep up with the Jones's (or in this case, the Cohen's).
Many parents even take on debt just so their son/daughter's party Instagram looks better than everyone else's.
Please, don't fall into that trap. You might end up realizing it wasn't just a trap, it was a bottomless pit.
Now.
How do we avoid that? How do you plan a Bar/Bat Mitzvah on a budget? Is that even possible?
You bet it is!
And today, I'm going to prove it to you…