Mitzvah Project Ideas: How to Choose Your Bar/Bat Mitzvah Project (+ Examples)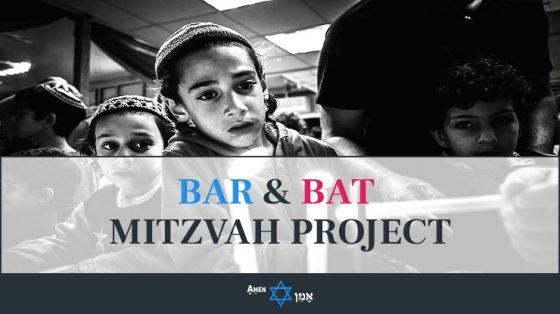 Your child's Bar/Bat Mitzvah is around the corner.
Everything is set for the big day…
All that's left is to watch your "baby" turn into a young Jewish adult.
How exciting!
But wait a minute…
There's one thing missing.
I mean, Isn't the whole point of a Bar/Bat Mitzvah to celebrate their coming of age? The day they finally become accountable for their actions and follow the Jewish Mitzvot (commandments)?
(Answer: yes)
And how do you introduce a Bar/Bat Mitzvah to Mitzvot?
With one BIG, meaningful & unforgettable Mitzvah… that's how!
Introducing: The Mitzvah project.
What is a Mitzvah Project?
The Mitzvah project is a popular Jewish custom where a Bar/Bat Mitzvah chooses a special Mitzvah they like to fulfill to celebrate their Jewish coming of age.
It's a unique opportunity for a Bar/Bat Mitzvah to contribute to others, learn about the importance of the Mitzvah and create a fulfilling experience they'll never forget.
The concept of Mitzvah projects is relatively new. It was designed to help B'nai Mitzvah learn more about the different Jewish commandments (after all, there are 613 of em'), and help practice the Mitzvah in real life.
This gives the young Bar/Bat Mitzvah a "soft landing" to the world of the Jewish commandments…
Look at this way:
Best case scenario: The Mitzvah project gives them a "spark" to fulfill more Mitzvot regularly.
Worst case scenario: They get an amazing experience they'll carry with them for the rest of their life.
Win-win!
How to Choose a Mitzvah Project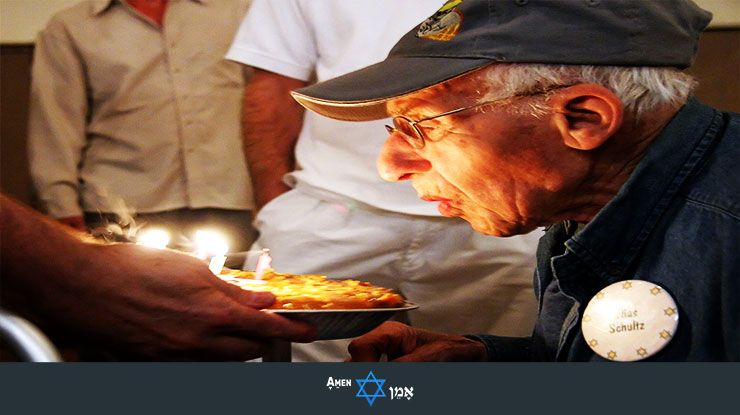 There are 613 Mitzvot (!) to choose from for your Mitzvah project, divided into two categories:
Mitzvot between you and G-d
Mitzvot between you and other people
Now, you're probably thinking: "This is overwhelming!"
And you're right: it can be overwhelming if you approach it the wrong way.
But with the right process, you'll be able to choose a meaningful Mitzvah project that your child LOVES.
The process is simple:
Write down what you like
Choose your Mitzvah Project
Announce your Mitzvah Project
Fulfill the Mitzvah
Simple, right?
If you just screamed "No! It's scary!".
… Good!
Because I'll be with you every step of the way (virtually speaking) … until the moment you decide "THAT! That is my Mitzvah project!"
Ready?
Let's begin…­­­
Step 1: Write Down What You Like

Forget about choosing your Mitzvah project for now.
Count to 3, and get it out of your head.
3… 2… 1…
Poof!
Is it out?
Good.
Right now – all I want you to do is write down everything you know about yourself.
(I know it sounds odd… but bear with me)
If you're going to bother choosing a Mitzvah project, then it should be something you care deeply about.
Because let me tell you – there's no shortage of Mitzvah projects you can choose from. So, the more specific you can get, the easier it'll be to choose.
Here's how it works:
I'm going to ask you a bunch of questions… I want you to write down everything that comes to mind.
And by everything, I mean EVERYTHING.
This is a brainstorming exercise… the entire goal is to write. things. down.
Writing it down on paper (or screen) makes it "real".
Grab a pen and paper (or a keyboard) …
Relax… Sit comfortably…
Ready? Here we go:
What are your hobbies?
How do you spend most of your time?
What are your unique strengths and qualities?
What qualities would you like to improve?
What Jewish customs or prayers do you find interesting?
Think about the last time you saw someone who needs help. Who was it?
Think about the people in your life you care about. Ask yourself: how can you help them (or other people like them)
Think about all those times you saw someone in despair and thought to yourself. "boy…I wish I could do something to help them"?
What Mitzvah projects did your friends choose that you also liked
Who do you know that can help you find a Mitzvah project (think friends, relatives, neighbors, teachers, charities)?
If you did this exercise right – you should have at least a full page-or-two (or more) of things you care about.
Next, we'll look at a bunch of popular Mitzvah project ideas and find out which ones fit best with what you just wrote.
Step 2: Choose Your Mitzvah Project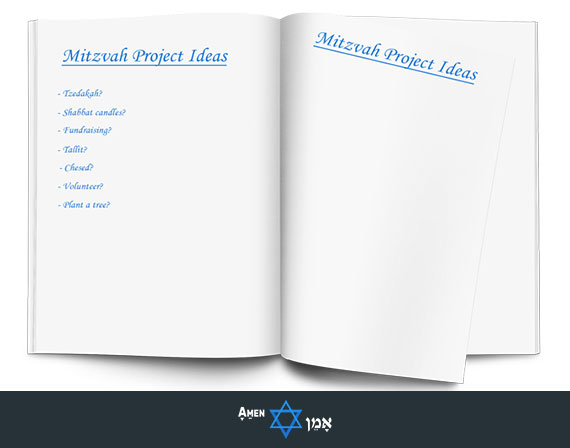 Thousands of Jewish kids choose a Mitzvah project every single year.
Why reinvent the wheel, if you can just take a look out what other B'nai Mitzvah choose and steal borrow their Mitzvah project?
So… grab the notes you took earlier, and choose the ones you find interesting.
Here are a few unique Mitzvah project ideas & examples to get you started:
Charity & Tzedakah
Indeed, 12 and 13-year-olds don't normally have a bunch of cash stuffed under their mattress…
Still, many B'nai Mitzvah get a generous amount of money for their Bar/Bat Mitzvah… Even if you donate a teeny-tiny percentage of what you got to charity – it can make a world of difference.
What if you didn't get a whole lot of money? What if instead of money, you received Bar or Bat Mitzvah gifts?
Well, good news – donating doesn't necessarily involve money.
You can donate anything from old clothes, toys, hair (for cancer patients), food, bicycles, Purim costumes, even your fancy Bat Mitzvah dress.
And the good thing about donating these things? You won't be able to use them in a few years anyway – you'll eventually "outgrow" them!
Remember:
One person's past is another person's future.
Click To Tweet
Prayer
Thankfully, there is no shortage of Jewish prayers you can choose from.
But you may be wondering: "Why should I choose a prayer for my Mitzvah project? What's so special about that?"
Well, let me tell you this… There's more to Jewish prayers than meets the eye.
Many Jewish prayers have layers upon layers of deep, hidden meaning… So deep, that it makes Alice in Wonderland look like a friggin' amateur.
For example – did you ever wonder…
What makes the "Amidah" prayer so important?
Why King David wrote certain songs in Tehillim (Psalms)?
What is the hidden meaning of the Song of Songs?
Uncovering the secrets of certain Jewish prayers is like peeling a never-ending onion: the more layers you peel, the more layers you uncover. And just like peeling an onion, you might even shed a tear or two.
Tallit & Tefillin
Tallit & Tefillin are technically two separate Mitzvot. But since we (usually) wear them together – you can combine both Mitzvot into one and kill two birds with one stone (killing, by the way, is a big no-no).
Chesed Projects
"Love your neighbor as yourself…" - (Leviticus 19:18)
Click To Tweet
The word "Chesed" in Hebrew translates to "love and kindness".
Unfortunately, we're surrounded by people who go through difficult periods in their lives: poverty, sickness, loneliness…
People who go through challenges in life find it hard to stay positive, especially if they don't have family or friends to support them. These people could use acts of kindness more than ever.
That's where Chesed comes in.
There are nearly unlimited ways to give to those in need, and plenty of organizations that will help you fulfill various acts of kindness (you'll find several organizations like that at the end of the article).
The following Mitzvah project ideas all qualify as "Chesed" Mitzvah projects.
Volunteer at a nursing home or hospital
People in nursing homes are starving for human contact.
You can make someone's day just by sitting and listening to someone share their life story and wisdom with you.
Help holocaust survivors
There are approximately 100,000 holocaust survivors in the US alone. Almost 25,000 of them are 85 years old or older, and over 6,000 of them live in poverty.
Needless to say – they deserve to live their final years with respect and dignity.
Thankfully, several organizations do their best to make that happen.
Spend time with children with disabilities
You can spend time with kids with special needs.
Or, you can even donate some of your remaining Bar/Bat Mitzvah party decorations. For example – instead of throwing away balloons, flowers and party favors – you can donate it to other kids and put a smile on their faces.
Support orphans & kids with disabilities
Not every child is lucky enough to have a supporting family, celebrate Jewish holidays or celebrate a Bar/Bat Mitzvah. Several organizations help you contribute to underprivileged kids: provide them with school supplies, give them presents on Jewish holidays and send them to summer camp.
Train or sponsor a guide dog
There are fabulous organizations that provide free guide dogs to people who are blind or visually impaired. You can be a part of this incredible Mitzvah by helping train a dog or by supporting them financially.
Raise awareness for charities
Lots of people need help. Charities do their best with what they have, but they could do a lot more if they didn't have limited resources.
Pick a charity and help drive awareness to their cause… they sure could use your help.
Start a fundraiser online
Starting an online fundraiser has never been easier.
You can raise money and awareness to contribute to your favorite charity and make a big difference in someone's life with just a few mouse clicks.
Plant trees in Israel
"When you shall come to the land you shall plant trees" (Leviticus 19:23)
Click To Tweet
Up until a few decades ago – Israel was mostly sand.
Then, with lots of hard work, persistence, planting one tree after another – the land grew and flourished into the beautiful country we have today.
But you know what they say: If you're not moving forward, you're falling behind.
Growth has to continue, nature has to be preserved… and you can help make that happen.
How? By planting a tree in Israel.
Here's the best part: you don't even have to physically be in Israel to plant a tree (if you're planning a Bar/Bat Mitzvah trip to Israel – then by all means – plant one yourself!).
Thankfully, there are plenty of organizations that can plant a tree on your behalf (I'll mention a few of them later).
Organize a bake sale
Go on a baking frenzy and sell them like hot buns!
You can bake Challah (which is a Mitzvah in of itself), pastries, cakes… and sell them in your neighborhood.
Got leftovers?
You know what to do…
Donate food to a shelter or senior homes
Guess what? Odds are you'll have plenty of food left over from your party. Why throw so much food to the garbage if there so many homeless people out there (literally) starving?
Instead, ask your caterer to wrap the leftover food and drinks from your Bar/Bat Mitzvah party, and drive it to a nearby shelter so people can enjoy some of your delicious Bar/Bat Mitzvah food.
Or, you can even …
Volunteer at a food shelter or soup kitchen
They could sure use a hand.
Volunteer at an animal shelter or hospital
Love animals? You can choose to help animals for your Mitzvah project at your nearest animal shelter or hospital.
Step 3: Announce Your Mitzvah Project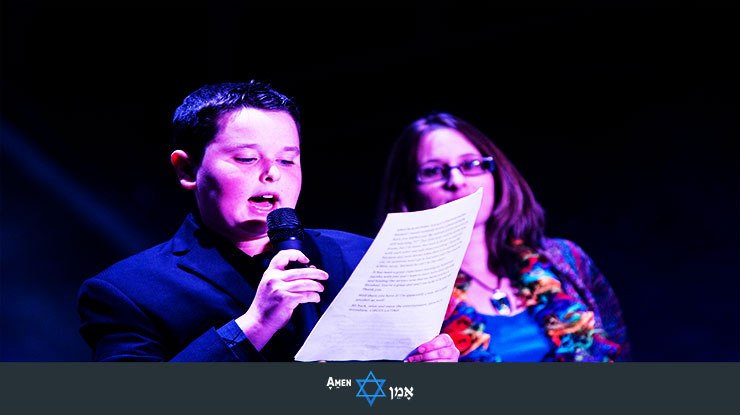 It's best to announce the Mitzvah during the Bar/Bat Mitzvah speech.
If you're not planning a party or a reception (for example, if you're taking a Bar/Bat Mitzvah trip instead) – then you can either announce it in front of your family or friends or even announce it on social media.
Otherwise, if you're not planning a party or a reception (for example, if you're just having the ceremony or you're taking a Bar/Bat Mitzvah trip instead) – then you can either announce it in front of your family and friends or even announce it on social media.
The public announcement is designed to put some social pressure on your child so that they're more likely to follow through on their Mitzvah project.
Step 4: Fulfill the Mitzvah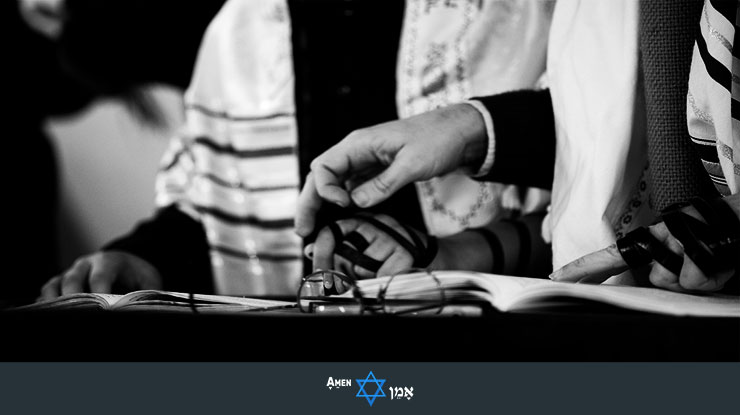 This is the fun part: fulfilling the Mitzvah.
Start by learning the ins and outs of the Mitzvah:
What makes this Mitzvah so important?
How do you fulfill the Mitzvah?
Do you practice the Mitzvah regularly?
Personal Mitzvah Projects
If your Bar/Bat Mitzvah chose a personal Mitzvah project like praying, lighting Shabbat candlesticks or wearing Tallit & Tefillin every day – come up with a plan (together) that'll help them to stick to it…
Include incentives if you have to…
Incentives?
Yep, incentives…
Want to light Shabbat candles every week? Get the Bat Mitzvah her very own pair of Shabbat candlesticks and light candles together every week.
You get the idea…
Fulfilling a personal Mitzvah project (especially a recurring one) means you'll have to start developing new habits… and that's easier said than done.
Ever started a new year's resolution?
December is here. The new year is just around the corner… You decide it's about damn time you start going to the gym, quit smoking, or perhaps pray in the synagogue regularly.
January arrives. You start going to the gym… Hooray! You're all fired up: "I'm going to crush it this year!".
But then the dreaded February comes… Your gym membership still exists. Your "fire"? Not so much.
The bottom line is this: if you want new habits to "stick", it has to be compelling enough to make you want to continue doing it after the initial excitement fades off.
Public Mitzvah Projects
With a public Mitzvah project like Tzedakah or volunteering – the good thing is you don't have to come up with a plan yourself.
The organization you contribute to usually takes care of that… they'll guide you through the entire process. All you've got to do is follow their instructions and make sure you stick to it.
It still requires some self-discipline, but it's typically easier to achieve because you're "held accountable" by the organization AND your family (you announced it during your Bar/Bat Mitzvah speech, remember?)
Speaking of organizations you can contribute to…
Mitzvah Project Organizations
By now you probably have a few Mitzvah project ideas in mind…
Now… it's time to turn that idea into reality.
How?
Allow me to introduce you to amazing organizations & non-profits that can help your Mitzvah project come to life.
We reached out to several organizations that accept Bar/Bat Mitzvah boys & girls with open arms. We asked them to share the experience you'll get if you choose them as your Mitzvah project partner. And more importantly – how your contribution can make a difference in other people's lives.
Here's what they had to say:
Your Turn
A Bar/Bat Mitzvah project, more than anything, marks the beginning of your journey into Jewish adulthood.
The memories… the experience…the contributions… they all last much longer than a Bar/Bat Mitzvah party ever could.
Remember: You're planting a seed that will hopefully grow into a beautiful tree of wonderful Jewish values… Values like Tzedakah, Chesed and Tikkun Olam.
And with such a rich set of Jewish values – you're off to a great start.
Mazel Tov!