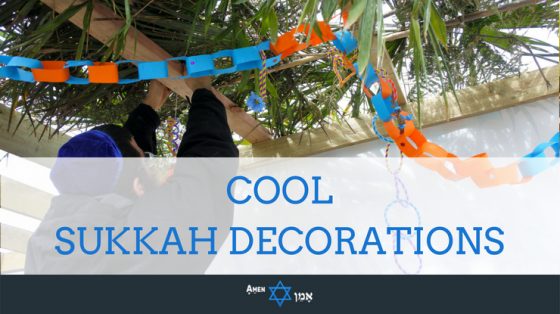 Sukkot is (almost) here…
We sit in the Sukkah for 7 days – just like our Jewish ancestors did in the desert after they left Egypt.
How exciting!
Or is it…?
Well, that depends:
… Is your Sukkah so boring and dull that you can't imagine spending 7 minutes inside, let alone 7 days?
… Or is it so fun, beautiful and appealing that you could easily stay there all day, every day? (and forget all about your cozy little bed?)
If you like the sound of the second one – then you're in the right place!
In this guide – not only will you learn how to decorate a Sukkah… but you'll also discover the best Sukkah decorations that'll convince your friends & family to flock over to your Sukkah (and not run off to your neighbor's Sukkah instead).
Pssst: I might even show you how to make the kids do most of the work while you're chilling on the beach drinking Mojitos (just kidding… or am I? 😈).