19 Best Bat Mitzvah Dresses & Party Outfits for 12-13 Year Old Jewish Tweens (2018)
The Bat Mitzvah party is almost here… how exciting!
It's one of the most memorable days in any Jewish girl's life…
Now, time for the million-dollar question:
"What Bat Mitzvah dress should I get for my young Bat Mitzvah?"
Don't worry, you won't actually have to pay a million dollars (not if you follow this article, anyway 🙂 )
Today, I'm going to help you find the best Bat Mitzvah party dresses & outfits for your 12 (or 13) year-old girl, so she'll look absolutely stunning on her special day.
Ready? Let's go shopping…
Top Bat Mitzvah Dresses
Here's the deal: there are a TON of amazing Bat Mitzvah dresses on this list, as you'll about to find out…
But which of these dresses stand out? Which ones deserve the Bat Mitzvah Grammy award? OK, maybe not a Grammy award, but I did give the top dresses our very own Amen V Amen award! They're even cooler if you ask me 🙂 
Ready? Here's a sneak-peek of our award-winning Bat Mitzvah dresses for 12 & 13-year-old tweens:
Modest Bat Mitzvah Dresses (Long)
Modest Bat Mitzvah dresses are hard to come by…
On the one hand, it should be modest (tzniut), but also beautiful so that young, 12-year-old Jewish tweens will "approve".
So, I thought you could use some help…
Let's look at a few long & stylish Bat Mitzvah outfits your 12-year-old girl will love to wear on her big night, or even at the temple.
Speechless Big Girls' Shirr Bodice with Trim Maxi Dress
Top Modest Dress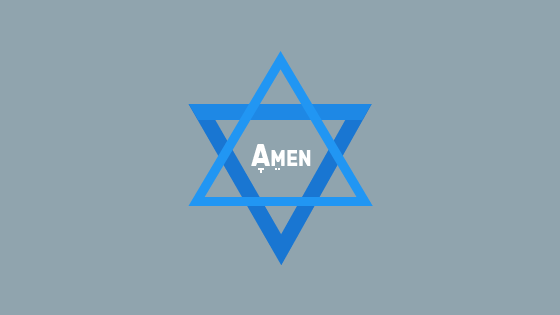 Modest, elegant, gorgeous… There are many words to describe this stunning dress.
This floor-length, sleeveless sateen twill Maxi dress has class written all over it, and I don't mean the school class – but "classy-class" – and that's something your young Bat Mitzvah will definitely relate to (school-class? probably less).
It features a Jeweled waist that goes well with a 12-year-old Jewel on her special day. Your daughter can wear this gorgeous dress both to the service, the synagogue as well as future special occasions.
You can't ask for more than that from a Bat Mitzvah dress.
Speechless Girls' Lace to Chiffon Maxi Dress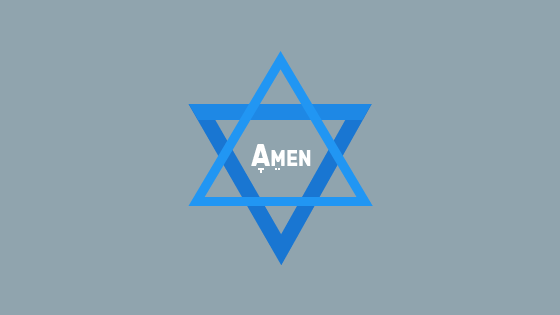 If you're looking for a conservative, elegant & stunning Bat Mitzvah dress for your young girl, there's a good chance you just found it.
Modesty is beautiful… and I think this full-length, sleeveless marquis lace & chiffon Maxi dress justifies that saying.
Made of 93% polyester & 7% spandex, this dress (and the glitter on it) will make your daughter look like a young movie star.
Without a doubt, one of my favorite dresses a for a young girl's Bat Mitzvah, and no doubt my favorite modest Bat Mitzvah dress. She could wear it both for the service and the ceremony, and wear a big smile as a result… and that? That's the ultimate combination.
Us Angels Big Girls' Crinkle Chiffon Floor Length Dress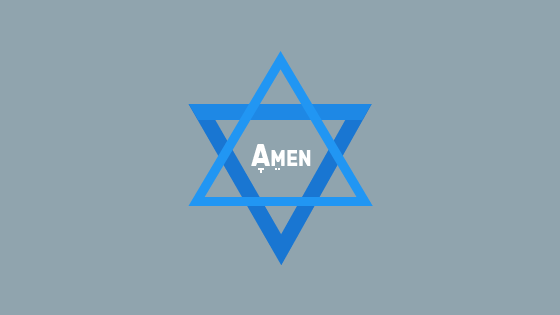 When elegance meets modesty – beautiful things happen.
And that's exactly what happened here: US Angels designed this spectacular dress, and a stunning pure-white Bat Mitzvah dress was born (which looks much better in person).
Full length, comfortable, elegant – a perfect dress for a perfect event.
Note: Made of 100% Polyester
Cute Bat Mitzvah Dresses
Want to increase your daughter's cuteness level?
It's definitely possible with a suitable dress…
Let me tell you, with these cute Bat Mitzvah dresses your girl will look even cuter with these than she already is!
Let's take a look…
BlackButterfly Kids 'Audrey' Vintage Serenity 50's Girls Dress
Top Cute Dress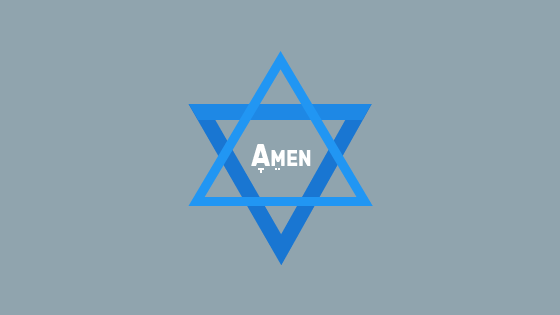 With all the modern dresses competing for our attention, it's hard to remember what old-school dresses looked like. 
Allow me to refresh your memory…
Black Butterfly created this fabulous 50's vintage dress for young women to re-live the art of the past.
Not only will your young tween look beautiful, but she'll also look classy on her Bat Mitzvah.
And since this dress is an oldie – I bet you that she'll get a ton of compliments about her dress from your friends & family (the older guests) who appreciate vintage style, AND your daughter's friends – who will discover the past.
Rare Editions Big Girls' Velvet Bodice to Mesh Flocked Dress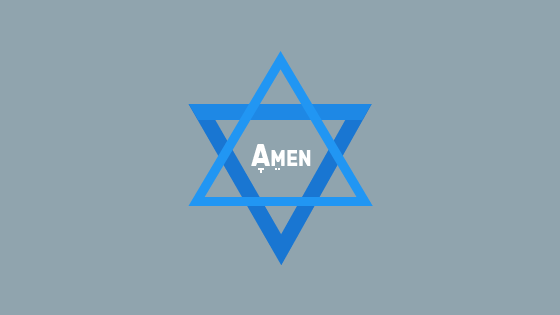 A Bat Mitzvah is a once in a lifetime event. The dress the young Bat Mitzvah wears is a substantial part of the memory of her special occasion.
Naturally, this rare velvet bodice-to-mesh flocked dress is a great fit for her special night.
And since this dress is a limited edition, there's a limited amount of dresses available… so act fast! Your daughter's style is dependent on it.
Kate Kasin Girls Sleeveless Vintage Floral Swing Party Dresses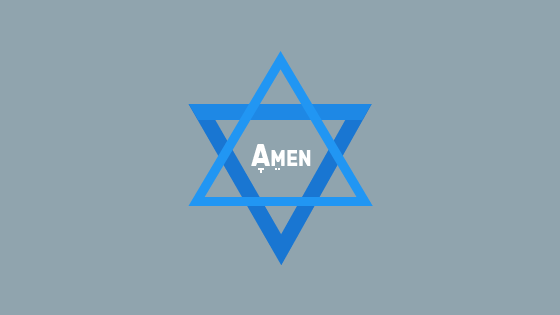 Did you ever buy a dress online, and it didn't fit?
I hear your pain… and so did Grace Karin, the designer of this fabulous dress.
Instead of age, her dresses are designed with height as a reference, which means they're designed to allow room for your kid's growth.
Important: It is therefore imperative that you check the size chart before buying Bat Mitzvah gowns. 
This summer vintage dress is designed with cute polka dots & vibrant floral prints. The fabric is a combination of spandex and cotton.
And the final touch? A thin black belt is adding a wonderful contrast to each dress…
Also Recommended: Top Bat Mitzvah Party Favors for your Bat Mitzvah party guests
Elegant Bat Mitzvah Dresses
A dress that is stylish & graceful?
Now, that would look beautiful on your daughter…
Bat Mitzvah celebration of your girl calls for a special dress. Something that looks chic, elegant and tasteful. You will have a range of colors to choose from!
If that's what you are looking for…I have a collection for you.
Let's have a look, shall we?
Amy Byer Big Girls' Print Bodice Maxi Dress
Top Elegant Dress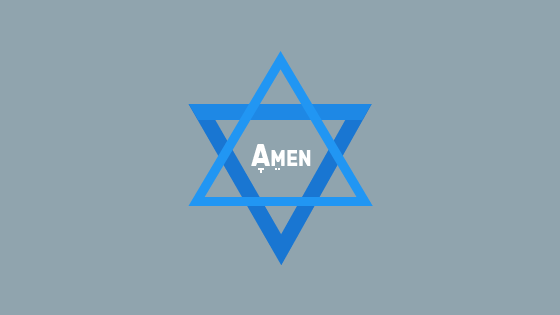 If I had a "classiest dress" award to give away, then this dress would probably earn it.
This jaw-dropping dress is a sleeveless print halter maxi dress with a beautifully decorated neckline, made of 95% Polyester & 5% Spandex.
This dress' unique design & colors definitely catch the eye pretty much are the definition of elegant.
Without a doubt, one of the best & most elegant Bat Mitzvah dresses for tweens I've seen, especially when you take into account the extremely affordable price. 
Speechless Big Girls' Sheer Matte Jersey Beaded High Neck Maxi Dress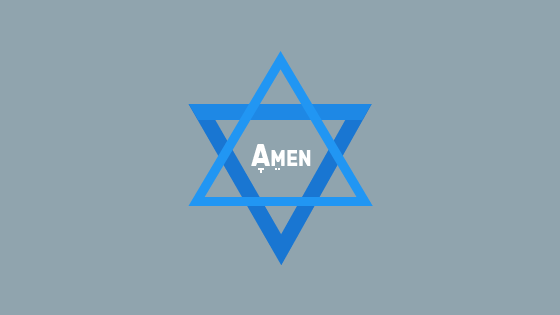 3rd time is a charm?
This is the 3rd dress by Speechless I featured, and arguably its the most elegant one…
This full-length dress has a wrap empire waist & shirred bodice, with a nicely beaded neckline – making any young woman look like a beautiful princess in blue. 
An incredibly-made elegant dress that was designed especially for special occasions like Bat Mitzvah parties.
Remember: if you decide to go with Speechless, you can always compensate by giving your daughter an unforgettable Bat Mitzvah speech 🙂
FAIRY COUPLE Girls' A-line Chiffon One Shoulder Dress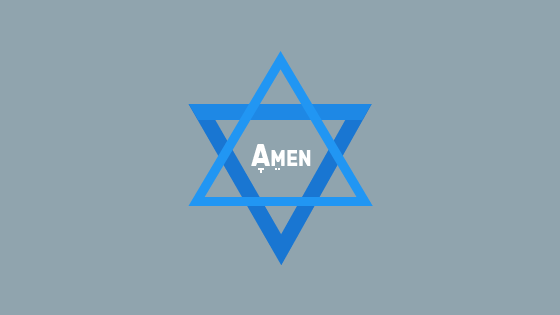 If you're after an elegant, affordable, floor length dress – then you should definitely take a look at this attractive dress.
It's trendy
Jeweled
…and hand-made!
Fairy Couple presents – a floor-length, one shoulder dress in a premium chiffon fabric.
The 5 refreshing colors it's available in are suited for celebrations & special occasions. It can also be worn on weddings, and of course on a Bat Mitzvah!
The shining rhinestones make a lovely flower on one shoulder that elevates the charm of this dress. 
Your little princess will definitely feel like one in this dress.
Elegant Wrinkled Chiffon Summer Flower Dress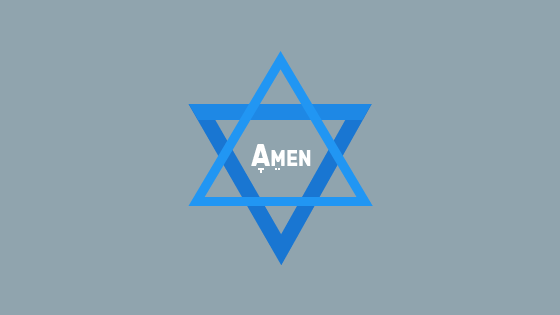 A chiffon wrinkled dress with pleated bodice, at a very affordable price!
The waist is decorated with a detachable flower of the same color as the dress.
The dress is available in 14 different colors, so choose your girl's favorite!
Gathered waistband and wrinkled upper body make a classy
design.  The dress is completely lined with crinoline, and there's a slightly concealed
zipper at the back.  
The big pretty bow tie at the back is a cute finishing touch 🙂
Tip: Do have a close look at the size chart and measurements before buying. 
We've got a TON of special Jewish guides & products we're working on... Want us to keep you posted?
Luxury Bat Mitzvah Dresses
Your girl deserves the best…
And if you can get afford to get her the best, then these are the best luxury (and expensive) Bat Mitzvah dresses you'd want your daughter to wear on her big night.
Are you ready for finest collection Bat Mitzvah tween dresses? 
Miss Behave Girls' Big Girls' Camilla Dress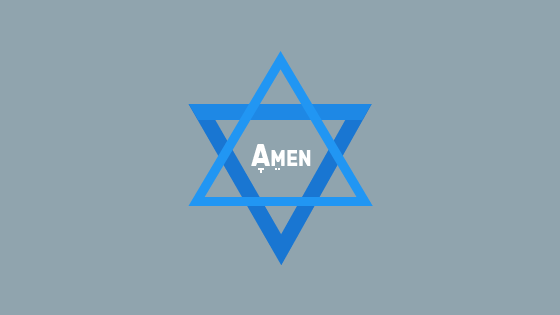 When they say that an image speaks 1,000 words, they probably were staring at this dress.
This exquisite white lace dress is sleeveless & accentuated with gorgeous blue floral patterns (as you can probably tell). This gives the Bat Mitzvah a fun & expensive look and guarantees her a joyful feeling throughout her special night.
A lovely masterpiece that will invite the question every woman is dying to hear: "Where did you get this dress?" When that happens, don't forget to answer: on Amen V Amen's website.
Calla Collection Big Girls Blush Glitter Overlaid Junior Bat Mitzvah Dress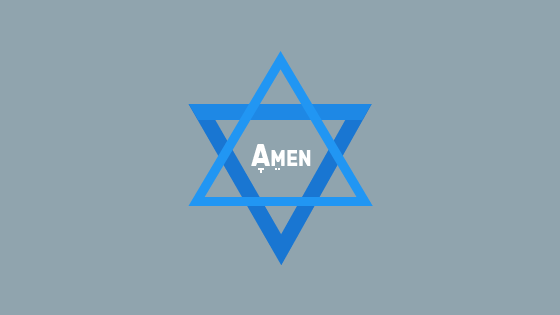 Cute dress? Unique dress?
I could've easily added it to any of these categories… but in my opinion, the best way to describe it: a luxurious dress.
This stunning dress comes in a shiny color with exquisite embroidery on the bodice, giving the dress a royal & expensive look. 
The corset open back style adds some extra flair, giving the young Bat Mitzvah a chic look on her special night.
Yang Big Girl's Royal Gown Flower Dress
Top Luxury Dress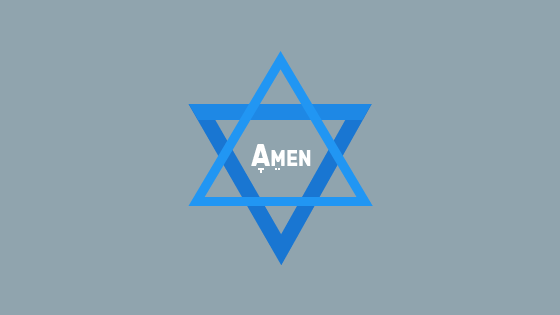 Next in line: one of the classiest dress on this list: Yang's Royal gown.Beauty & modesty at its best.
Beauty & modesty at its best.This dress is a full length, one shoulder lux chiffon dress with shirred bodice and flower detail at the shoulder.
This dress is a full-length dress, designed for special occasions and parties. comes in a variety of colors (I personally like the purple dress), all of which are equally stunning… so good luck making up your mind.
It comes in a variety of colors (I personally like the purple dress), all of which are equally stunning… so good luck making up your mind.
Cool & Unique Bat Mitzvah Dresses
Let's face it.
What probably matters to your daughter more than anything is to look cool in front of her friends.
And that obviously means wearing a unique Bat Mitzvah dress on her big night.
Lucky for you, you can get her a cool looking dress without breaking the bank.
Don't believe me? Keep reading…
Laundry by Shelli Segal Big Girls' Emma Dress
Top Unique Dress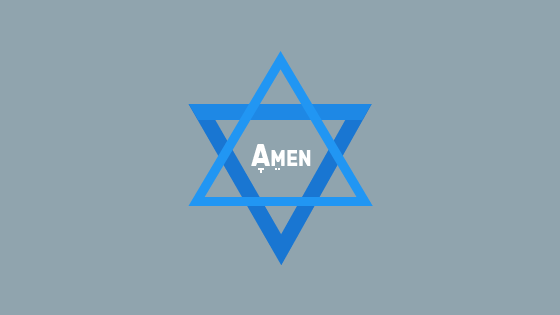 Sure, there will probably be some flowers in your Bat Mitzvah party.
But why shouldn't your Bat Mitzvah girl be THE flower of the ceremony (literally)?
Trust me, the rest of the flowers in your event won't even compare to the main flower of the evening – your daughter.
Very modest, very chic, very soft & extremely comfortable.
When your daughter shows up in this gorgeous floral dress by Shelli Segal, all the other flowers will blush out of embarrassment.
This classy one definitely fits the bill.
The body is made of 60% Nylon & 40% Rayon, and the skirt is made of 100% Polyester.
Plus, the waist is filled with beautiful gemstones, giving the dress and the young Bat Mitzvah wearing it a sparkling look.
Girl's Classy Audrey 1950s Vintage Rockabilly Swing Party Dress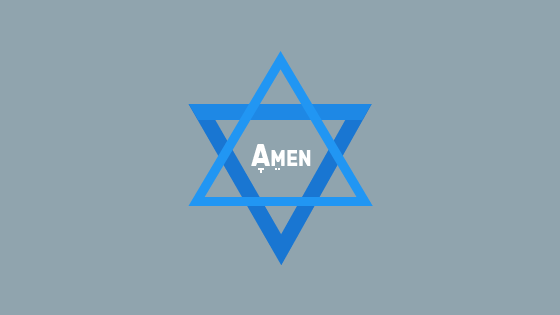 Choose the classic and chic way…with this 50s swing dress.
This HBB dress is a trendy modern take on the iconic Audrey Hepburn style. A matching white belt (removable) increases the charm of this dress.
Various prints are available: flowers, bouquets & dots.
Made of durable fabric, this short Bat Mitzvah dress can be worn for any kind of party or social gathering… and guess what? 
The young girl's Bat Mitzvah is THE party & social gathering.
Tip: This dress is machine washable and has a zipper at the back for easy access.
Cheap Bat Mitzvah Dresses
Are you on a budget?
You might not be in the situation to spend extra money, or you're just looking for a more affordable Bat Mitzvah dress. I get it…
Good news is that it doesn't necessarily mean you have to compromise that much in quality.
Don't worry, your girl will get a good-looking dress, even at a lower cost.
Presenting: beautiful & affordable dresses for the Bat Mitzvah ceremony.
Bow Dream Flower Girl Dress V-Neckline Chiffon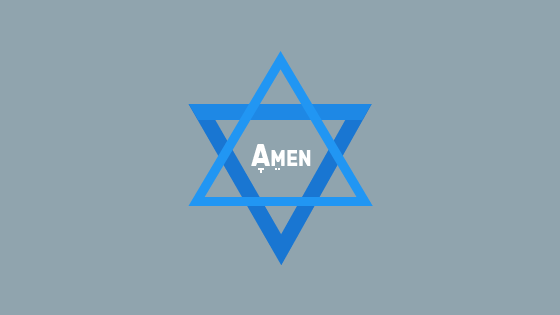 This beautiful flower dress comes in 21 different colors, and includes every girl's favorite: floral prints!
You have two print options: one in navy and the other in white.
And then comes the fun part: choosing your favorite dress colors.
This dress design is fit-and-flare, with a non-removable flower on the waist. It's made of high-quality chiffon and comes with 100% pure cotton lining. 
I bet it'll bring a huge smile on your daughter's face 🙂
Bow Dream Girls Elegant Ruffle Chiffon Summer Dress
Top Inexpensive Dress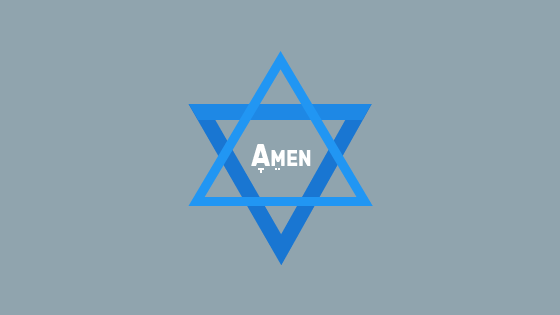 Think Bow Dream's previous dress was good? Well, they have another dreamy one to offer…
What's so special about this dress, you ask?
The pleated bodice and skirt present a unique & classy style, at a very affordable price.
If you're planning a surprise dress for your special Bat Mitzvah girl, then you may have found the one you were looking for!
It's made of a nice looking chiffon fabric that falls well below the knees.
You get to choose your favorite colors as well: from pink to white all the way up to champagne color.
And just like the previous dress, it has a beautiful flower of the same color on the waist.
Tip: This dress is equally perfect for her Bat Mitzvah or any other celebration.   
Olivia Koo Yoryu Chiffon Asymmetric Ruffled Flower Girl Dress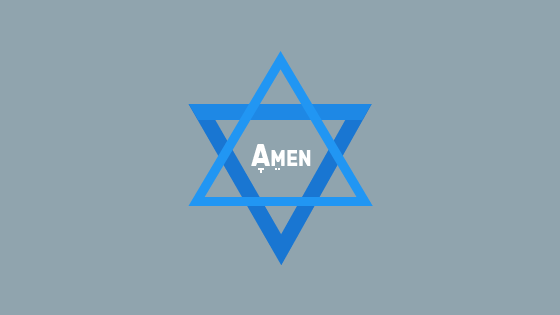 What's your daughter's favorite color?
Is it red? Yellow? Or perhaps fuchsia?
Doesn't matter, because Olivio Koo's fantastic chiffon dress comes in any color & shade you can think of, guaranteeing that your girl will feel oh so beautiful on her special day.
Olivia Koo puts up normal knee length with this sleeveless dress. It's made of good-quality polyester chiffon and is available in different sizes.
The waistline is accented with a jeweled bow. It comes with a back-tie and a rear zipper for improved adjustment.
The size fits as expected (still, go through the size chart) and you get a great dress at a (very) decent price.
Summary
Choosing the right Bat Mitzvah dress for your daughter is a big deal, so don't take it lightly.
It's her special day. You want her to look special… to feel special.
Hopefully, I helped you find that special dress that will your daughter remember this day for the of her life.
Which Bat Mitzvah dress did you end up getting for your lovely 12-year-old?
I would love to hear in the comments 🙂
Mazel Tov!