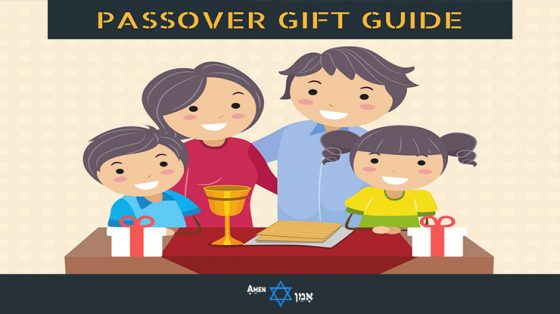 Amen V'Amen is supported by its audience. That means when you purchase something from one of our partners through one of our links, we may earn a small commission at no additional cost to you. Amen V'Amen is also an Amazon Associate, so we may earn a commission from qualifying purchases. Thank you for your support!
The Passover Seder is approaching.
Excited? You should be!
You finally get to see your family and loved ones around the Seder table – reading the Haggadah, drinking wine, eating Matzo balls (or Gefilte Fish)…
FREEDOM at last!
But before you start jamming to "Ma Nishtana" and scaring away the birds, you might want to get your friends and lovely Seder hostess an appropriate Passover gift.
Otherwise, as the Brits would say: that's bloody rude!
Luckily, our Jewish moms taught us better…
Now… the only question is:
"What gift should I bring to the Passover Seder dinner?"
That, my friend, is exactly what I'll answer in this special Pesach gift guide!
Introducing: Amen V'Amen's favorite Passover gift ideas for Pesach 2023.
Read More…