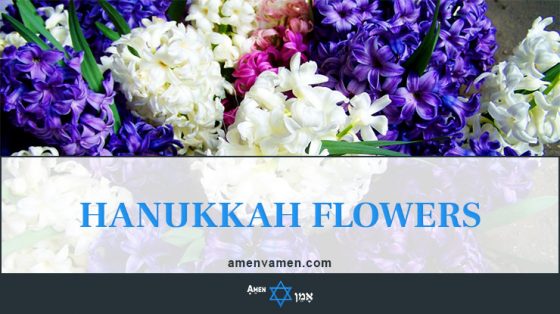 "You know, you don't need to wait for a special occasion just to get me flowers".
I remember saying that to my ex-boyfriend one time; he gave me a death stare in response (that's not why we broke up though 🙂 ).
Well, guess what? There is a special occasion around the corner. It's called Hanukkah! So no excuses this time!
Don't worry, you don't have to physically drive to the flower shop and pick up some random flowers you know nothing about. Instead, I'm going to show you what flowers are best for Hanukkah. And guess what? It'll arrive right at your doorstep (there goes another excuse)!
Sound good?
Great! I knew you'd come around!
Gentlemen – get ready to pick up some nice Hanukkah flowers for the people you love!

Ladies – make sure your spouse or boyfriend reads this…
Let's begin 🙂