How Much Does a Bar/Bat Mitzvah Cost on Average? (+Free Budget Planning Worksheet)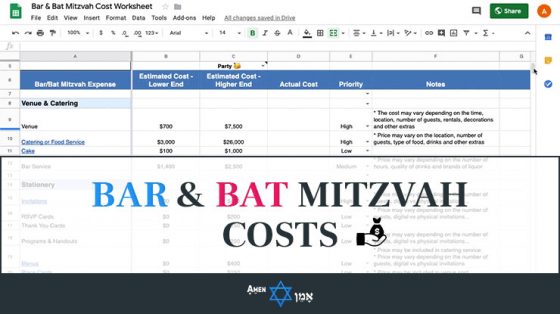 Amen V'Amen is supported by its audience. That means when you purchase something from one of our partners through one of our links, we may earn a small commission at no additional cost to you. Amen V'Amen is also an Amazon Associate, so we may earn a commission from qualifying purchases. Thank you for your support!
How much does a Bar/Bat Mitzvah cost?
The short answer? Way more than it used to.
Believe it or not – it's not uncommon for parents these days to pay $50,000 (or even more) on their kid's Bar/Bat Mitzvah celebration.
Has the world gone mad?!
I don't know about mad. But it certainly has changed…
We live in an Instagram-fueled world now – where a Bar/Bat Mitzvah has transformed from a traditional Jewish ceremony into a "let's see who throws the most lavish Bar/Bat Mitzvah party" competition.
Keeping up with the Joneses (or in this case, the Cohens) comes at a cost. Costs that have skyrocketed over the years.
And guess who's left holding the bill? That's right: the poor parents (pun not intended).
… Is there a way out of this madness?
…How can you avoid getting dragged into a Bar/Bat Mitzvah arm's race?
… Is it possible to plan a Bar/Bat Mitzvah celebration without paying an exorbitant amount of money and flirt with the bankruptcy courts? And if so, HOW?
The answer to all of those questions is yes.
It all starts with a budget, a little planning, and a cool little worksheet to help you stick to it.
And guess what? I'm about to show you (and GIVE you) all the tools you need to slash your Bar/Bat Mitzvah costs – whether you're planning a Bar/Bat Mitzvah ceremony, party, or Kiddush luncheon (or all three).
Sound good?
Great! Let's get started…
Bar/Bat Mitzvah Cost Worksheet
Before you reach for the calculator…
In fact, you know what? Throw the calculator out the window. You won't need it!
Instead, you can use this free Bar & Bat Mitzvah Cost Worksheet made by yours truly :).
With this worksheet, you can:
Set a budget (and stick to it).
Keep track of all your Bar & Bat Mitzvah costs and expenses in one place – so nothing slips between the cracks.
Estimate how much each item will cost – whether you're planning a party, luncheon or ceremony (or a combination of them).
Set priorities for each item so you can plan, reduce and eliminate unnecessary costs.
Share the worksheet with your spouse, partner or event planner and turn "Mission: Bar/Bat Mitzvah" into a team effort!
Simply open the worksheet → click Make a copy, and within seconds – you'll have your very own budget planner all set up.
Bar/Bat Mitzvah Venue Cost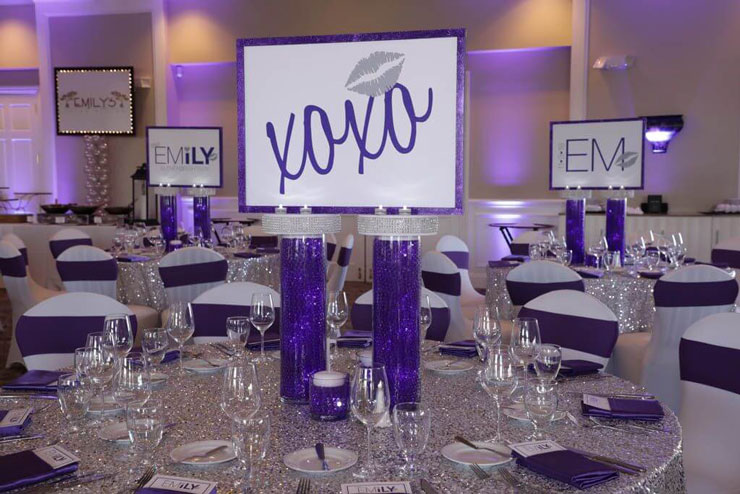 The venue is usually the first thing on the parent's to-do list when planning their kid's Bar or Bat Mitzvah celebration. It's also one of the highest expenses (but not the highest, believe it or not) that will consume a large portion of your budget.
On average – the venue will cost you something between $400 on the lower end and $5,000 on the higher end, depending on the location, the number of guests, time of the year (hint: avoid the wedding season to lower costs), venue rentals (chairs, tables, decor, staff etc') and other extras.
For example: If you're planning a full-fledged Bar/Bat Mitzvah party in a banquet or reception hall in NYC – it'll obviously cost you more than renting a small space at your local synagogue.
Speaking of which: Don't be afraid to "ask around" for cheaper quotes at other synagogues even if you're a member of your local synagogue.
Bar/Bat Mitzvah Catering Cost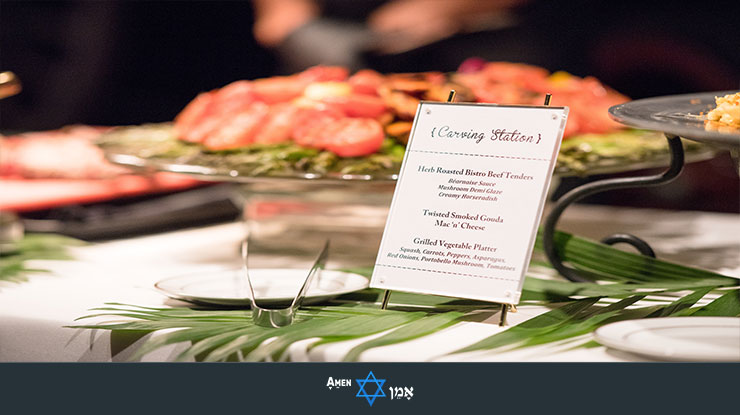 Many parents are caught off guard when they realize how friggin' expensive it is to feed their guests. Unless you're friends with a caterer (or you're a caterer yourself) – catering will bite off the biggest chunk of your budget.
Tip: If you're on a budget – choose a buffet over a plated service.
As you might expect, the cost can vary significantly – depending on the type of event, the food, the location, and any other extras you're buying (special drinks, dessert, cakes, etc').
But in most cases – you can expect to pay anywhere from $10 per person on the low end, all the way up to $130 or even more on the high end (think high profile Chefs and gourmet food).
For example:
A Kiddush luncheon with 50 guests at $20 per person will cost you $1,000.
A Bar/Bat Mitzvah party with 150 guests at $80 per person will cost you $12,000.
Ouch, right?
Bar/Bat Mitzvah Cake Cost
A cake? Can't I just buy one at the local grocery store?
I'm not talking about that kind of cake, silly. I'm talking about a unique, custom-made Bar/Bat Mitzvah cakes. Cakes made by professional cake designers to match your Bar/Bat Mitzvah theme. Cakes that capture attention, selfies and lots of "Ooohs" and "aaaahs".
As you might expect – these cakes are pricier than the average "off the shelf" cake. Custom-made Bar/Bat Mitzvah cakes are priced per slice. Prices range from $1 per slice and can get all the way up to $10 per slice for more sophisticated cakes.
Sure, custom-made cakes aren't exactly a "must-have"… so if you're on a tight budget – by all means, skip it (or ask the caterer for a standard dessert cake). But if you'd like to add a bit of "flavor" and a cool memory from the event – it might be worth the cost.
Bar/Bat Mitzvah Invitations Cost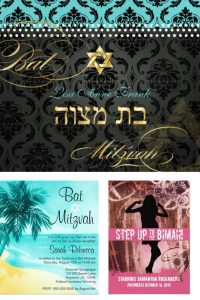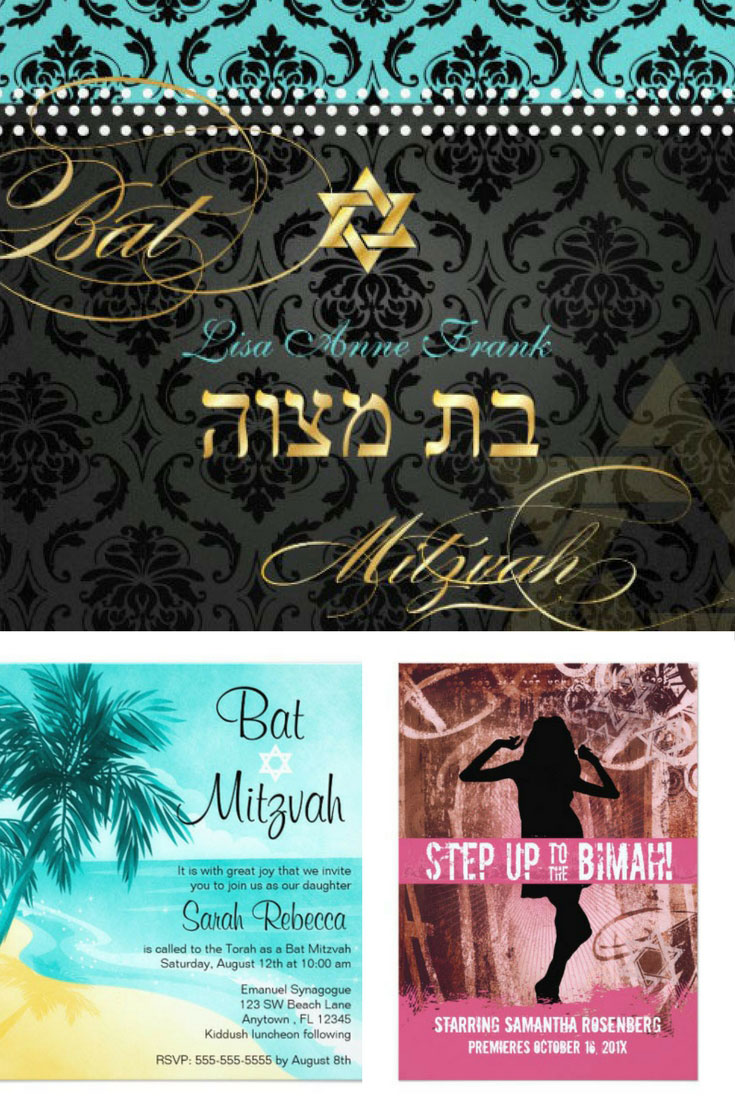 If you look at the Bar & Bat Mitzvah Cost Worksheet, you'll notice that the lower end cost for invitations (as well as other stationery items) is $0.
How is that possible?
Because technically, you could send out digital invitations (via Facebook, WhatsApp, Email, etc') and not pay a dime. And if you're on a budget – there's absolutely nothing wrong with that.
That being said, many parents still prefer sending out a physical invitation. Parents believe (rightly so) that it's more respectful of the occasion. After all, this is a Bar or Bat Mitzvah we're talking about here, not some random birthday party in the backyard.
Thankfully – physical invitations aren't that expensive. You can get the most elegant Bar Mitzvah invitations and unique Bat Mitzvah invitations for as low as $0.8 per invitation.
For example:
Sending out 50 invitations for $0.8 per invitation will cost you $40 on the low end.
Sending out 150 invitations for $0.8 per invitation will cost you $120 on the low end.
Not too shabby, huh?
Bar/Bat Mitzvah Decorations Cost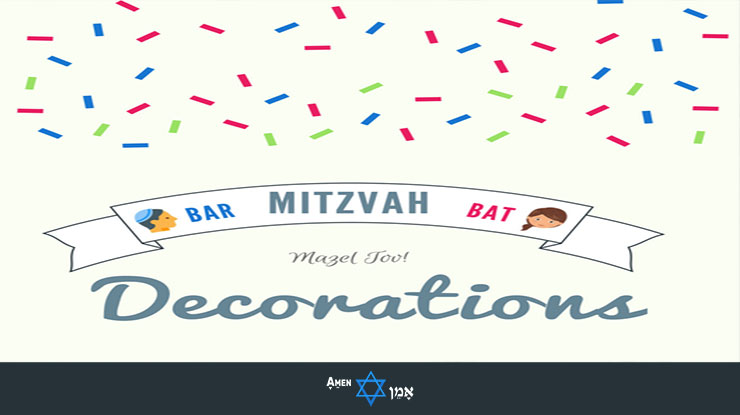 Decorations can be a dangerous money pitfall if you're not careful.
Obviously, you shouldn't care too much about decorations if you're just having a small Kiddush luncheon. But if you're having a party – you can easily find yourself in a bottomless pit of decorations that end up costing you a hefty chunk of money.
There's no reason to spend more than a few hundred dollars on decorations. If you find yourself paying thousands of dollars on decor – you either over-decorated, picked expensive decor, or you're being overcharged (or all of the above).
Ask yourself:
Do you really need the most expensive centerpieces?
Are the fancy chair covers really necessary?
Custom-made napkins, coasters, AND cups… are you kidding me?
Trim down the decorations, and you'll instantly trim down your costs.
Tip: Most venues provide basic decorations included in the rental price. If you're on a budget – try not to deviate from it too much. Keep it simple, and stick to a handful of cool Bar & Bat Mitzvah decorations.
Bar/Bat Mitzvah Photography & Videography Cost
How much does a Bar/Bat Mitzvah photographer cost? It's not as expensive as you'd think.
Believe it or not – you can find a Bar/Bat Mitzvah photographer for as low as $600 for the entire evening. That being said – for such a low amount, don't expect any of your Bar/Bat Mitzvah photos to show up on the cover of TIME magazine.
There's an ocean full of photographers swimming and butting heads against each other. And anyone who's ever attended an Economics class knows exactly what that means:
Increased competition → drives costs down → good news for consumers 👍 (in this case – parents like yourself!).
Heck, if you're on a shoestring budget – you can even find some kid (or adult?) who's willing to take pictures and videos for free to build up his portfolio. Trust me – there are lots of youngsters dreaming of becoming Youtubers or Instagram influencers who would kill for this opportunity.
On the flip side, if you're willing to pay extra for an experienced Bar/Bat Mitzvah photographer – you'll have to fork over a larger amount: somewhere between $1,000 and $3,200, depending on the location, the number of staff members required, the package and the extras you choose (like a photo booth.
The same quality scale is true for videographers. A Bar/Bat Mitzvah videographer can cost you anywhere between $900 on the low end and $2600 on the high end.
Bar/Bat Mitzvah Entertainment Cost
Entertainment is a big word. Especially these days – where Bar & Bat Mitzvahs have become a lavishness contest between Jewish families.
Assuming you're not planning to hire Justin Bieber to perform at your kid's Bar or Bat Mitzvah – then the bare minimum entertainment expense in a Bar/Bat Mitzvah party is hiring a DJ.
Note: Even that is debatable these days. If you're throwing a small Bar/Bat Mitzvah party with your kid's classmates – you can just as well hook up your device to a set of speakers and play your Spotify playlist – for $0.
On average, Bar/Bat Mitzvah DJs will cost you around $700 on the lower end, all the way up to $1,500 on the high end.
Not cheap, huh?
What's surprising about hiring a DJ for a Bar/Bat Mitzvah – is that DJs charge a premium for the party. In fact, the price they charge is even higher compared to a wedding (or any other event, for that matter).
Wait, what?!
I'll say that again: the most expensive party you can hire a DJ for – is a Bar/Bat Mitzvah party.
Shocking, ain't it?
Well, not if you stop and think about it for a moment. The amount of work a DJs has to do in a Bar & Bat Mitzvahs far exceeds any other event.
A Bar/Bat Mitzvah DJ has to:
Learn all about Jewish and Hebrew songs: Hora, Hava Nagila, Shalom Aleichem and other odd songs they've never heard of in their life.
Prepare appropriate playlists for different parts of the Bar/Bat Mitzvah. That includes songs for the Bar/Bat Mitzvah candle lighting ceremony, the reception and of course – grandma's favorite song.
Announce when the food is being served, the Bar/Bat Mitzvah speech (including the parents' speech), the Mitzvah project and other moments that require "surgical" care.
Get a tough crowd of shy tweens on the dancefloor, as opposed to standing on the sidelines (easier said than done). That often involves special games, contests, limbo – anything that can get a bunch of 13-year-olds the courage to give their smartphones a rest and start moving.
Just to name a few…
You can, of course, go a few steps further. Some parents hire a music band, Bar/Bat Mitzvah dancers and even a magician.
Bar/Bat Mitzvah Gifts & Favors Cost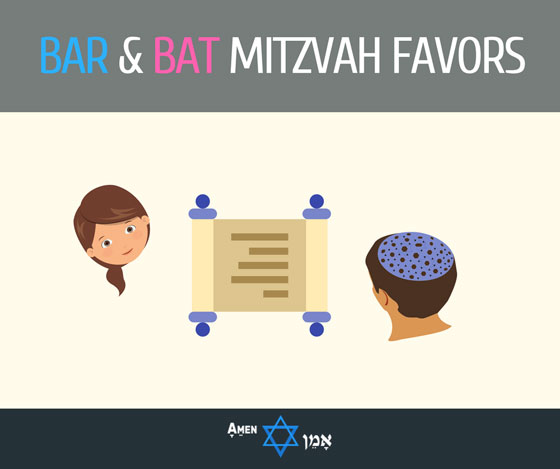 First, there's the obvious gift: the Bar Mitzvah or Bat Mitzvah gift you're getting for your son or daughter.
Then, once you do that – next in line are Bar/Bat Mitzvah favors for your guests.
This can be anything from personalized Kippahs, personalized candy or even personalized socks.
Note: Sure, it doesn't have to be personalized. But what's the point in that? How else would your guests remember where they got this cool gift from?
But be careful… favors are a sneaky bunch.
Many parents fall into the trap of seeing a cool party favor that is selling for $5, and they mistakenly think: "Oh, look how cheap!".
But when you're expecting 150 guests – now all of a sudden those measly $5 turn into $750 worth of party favors.
Turns out my 3rd-grade math teacher was right: math is an important skill (who knew, right?).
Bar/Bat Mitzvah Clothing & Attire Cost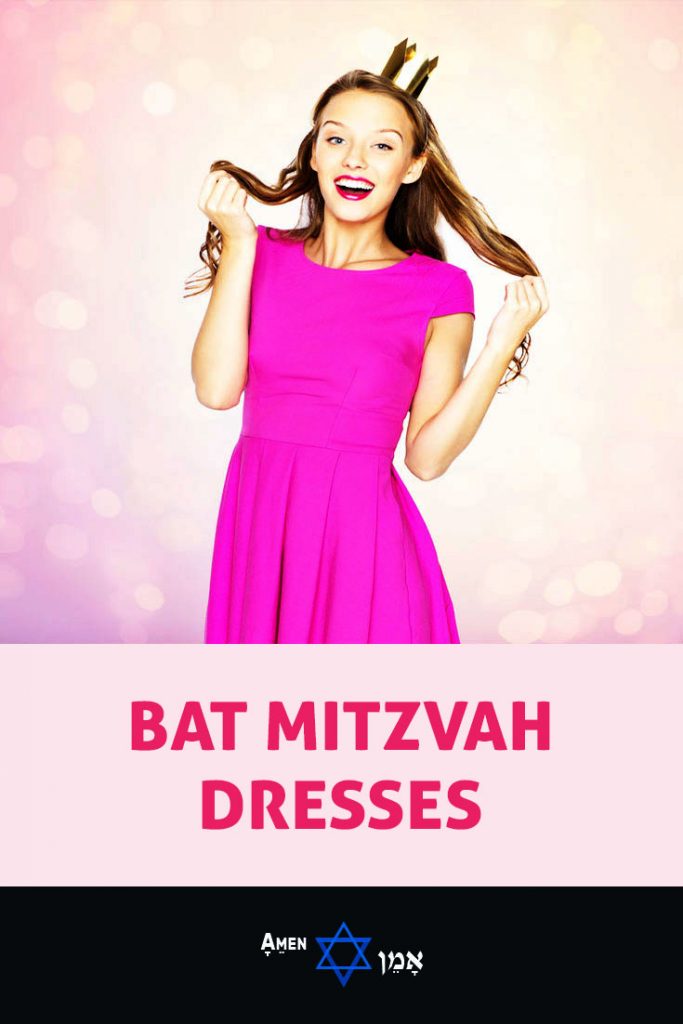 It's funny that it took us this long to get to the outfit… especially when the first thing that goes through a Bar/Bat Mitzvah's mind is:
"OMG, what should I wear?"
OK, let's be real: it's much harder (and more expensive) to choose an outfit for girls than boys.
Boys are easy (for the most part). All they need is a nice suit and a pair of elegant Oxford shoes – and they're all set.
It shouldn't cost you more than a few hundred dollars to dress up your boy for his Bar Mitzvah.
With girls, it's a different story.
At the very least, they need:
That can easily get you beyond the $1,000 mark … especially if you're planning on buying her 2-3 new designer dresses.
If your daughter is expecting a brand new wardrobe for her Bat Mitzvah – it will blow your budget out of the water, and you wouldn't know what hit you. If that idea gives you the chills, then it might be a good idea to sit your daughter down for a heart-to-heart conversation over ice cream (don't underestimate the power of ice cream).
Bar/Bat Mitzvah Beauty & Spa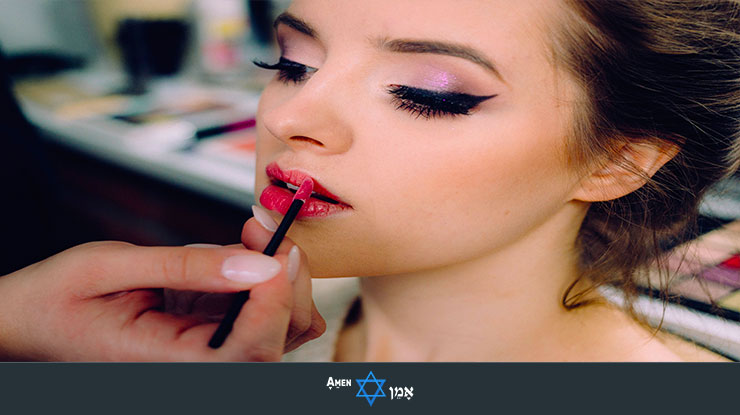 Girls require extra (beauty) care than boys.
Before the Bat Mitzvah party, it's common for all the ladies in the house to go to their favorite hair salon, get makeup done, and perhaps even a manicure & pedicure.
What do the men do, you ask? They stay home and watch Football, of course :).
Sure, these costs won't break the bank. But it's worth keeping in mind.
Bar/Bat Mitzvah Event Planner Cost
If you find this entire Bar/Bat Mitzvah planning thing intimidating, or you just don't want to deal with any of these logistics. Then yea – you can hire a Bar/Bat Mitzvah event planner to take care of everything for you.
That luxury will cost you from $500 on the low end, all the way up to $2500… depending on the type of service and how much work has to be done.
Note: I consider it a luxury because in most cases – you won't need a Bar/Bat Mitzvah event planner (unless you're competing for the "Bar/Bat Mitzvah of the year award" against the other parents).
Bar/Bat Mitzvah Service & Judaica Cost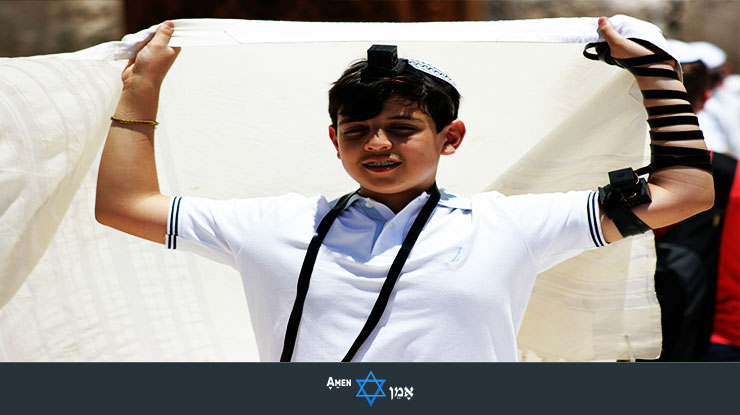 Last but not least – the things that actually matter from a Jewish perspective:
Here's the thing with Tefillin: they're expensive. They range from around $300 to $1,000+ depending on the quality.
Careful: It's very tempting to try and shave off every penny from your boy's Tefillin. Don't, I repeat, DO NOT fall into that trap.
Cheap Tefillin, also known as "Tefillin Peshutim", are cheap for a reason. They're usually made of separate, low-quality pieces of leather that were glued together. Most of them are poorly made, don't last long, and in many cases – are NOT even Kosher.
That's why I strongly suggest you avoid them at all cost and invest a few extra hundred dollars on "Tefillin Peshutim Mehudarim" or "Tefillin Gassot".
Tallitot are cheaper than Tefillin. You can get a pretty good traditional Tallit for about $50 (maybe even less). If you choose to go with something a little fancier, it might cost you up to $200, even $250.
Besides the Tallit & Tefillin – you'll obviously have to pay for your boy's Bar Mitzvah lessons.
Bar Mitzvah tutors can get pretty expensive as well. Most Rabbi's charge anywhere between $1,000 and $3,000, depending on the location and the number of classes.
Tip: If you're tied to a particular Rabbi, but you're not too thrilled about the price he quoted you – don't be afraid to look for another Rabbi. Remember: at the end of the day – the Rabbi is delivering a service. If you believe he's overcharging you for that service – find a Rabbi who charges less.
Bar/Bat Mitzvah Trip to Israel Cost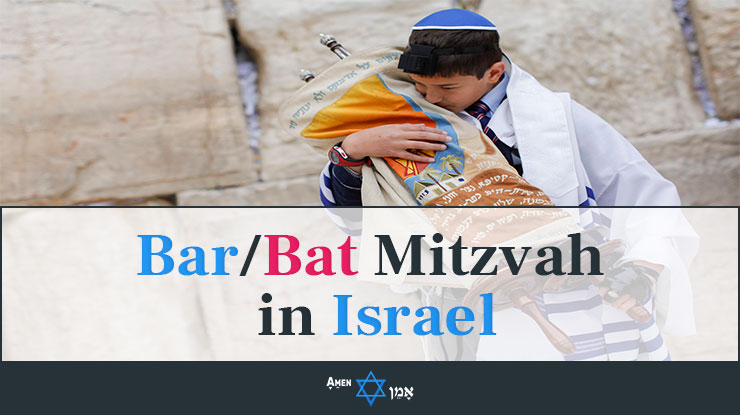 Kids trying to impress their classmates
Parents trying to impress other parents
Both kids and parents stressing out
Geez…what a headache.
Can't we just escape to some tropical island and drink margaritas? (Oops, different dream)
Or at least escape to Israel and celebrate the Bar or Bat Mitzvah in our Jewish homeland?
Away from all the noise… Just you, your family and G-d, together in Jerusalem.
How does that sound?
Every year, thousands of Jewish kids from around the world come to Israel to celebrate their Bar & Bat Mitzvah – away from their "home court".
Obviously, there are different costs involved if you choose that path… and to be frank, it's beyond the scope of this article. It deserves a full article of its own (which I'll hopefully get to sometime in the near future).
Conclusion
Voila!
Hopefully, this article gave you a rough idea of how much your Bar/Bat Mitzvah will cost.
The next step? Slashings those costs!
That's exactly what the free Bar/Bat Mitzvah Cost Worksheet is for: it will help you set a budget, keep track of your expenses and drastically reduce the costs of your Bar or Bat Mitzvah celebration.
You know – so you can instead use that money to start saving up for that expensive college tuition!
And yes, it's 100% free 🙂.
Just click this link → click Make a copy, and start putting your Bar/Bat Mitzvah budget together.
IMPORTANT: Please DO NOT request edit access to the original file. It floods my email inbox and makes me miss important emails from my mom :(!
Now… what are you still doing here? Go plan an epic Bar/Bat Mitzvah!
Mazel Tov 🙂