Best Jewish Wedding Anniversary Gifts: Year by Year (2018)
The special day is around the corner: the wedding anniversary!
I bet the million dollar question you're asking yourself right now is:
"What gift should I get?"
Because one thing is for sure: a special wedding anniversary deserves an equally special Jewish anniversary gift.
That's exactly why I created this gift guide for: to help you find the best gift possible for such a big day… doesn't matter if it's your 1st Jewish wedding anniversary or your 50th.
Tip: I created a navigation box so you could easily jump to the sections you're interested in.
Top Jewish Anniversary Gifts
It's very easy to get overwhelmed by the endless amount of Jewish anniversary gifts you can get for your spouse.
How do you choose the best gift without drowning in a sea of possible gifts?
Don't worry! I got you covered.
This table shows the best anniversary gifts you can get your spouse – year by year.
You're welcome 🙂
Jewish Anniversary Gifts for Her
There are certain Jewish anniversary gifts that your wife would love to get any time.
What are those gifts? Jewish jewelry of course.
Especially when you choose an extremely meaningful & modern piece of Jewish Jewelry, combined with a traditional Jewish message that lets her know how special she is for you.
"I Love You" in 12 Languages: 24K Gold Plated & Swarovski
Top Anniversary Gift for Her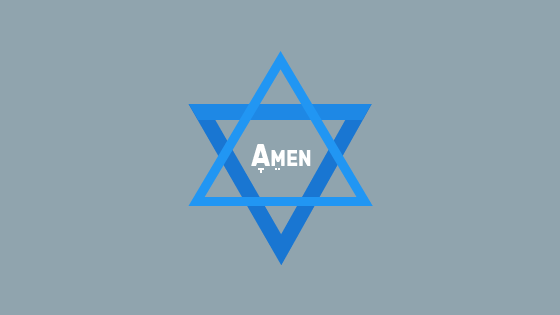 Sure, you can say to your wife "I Love You".
But what if you do it in 12 languages, in a 24K gold plated & Swarovski necklace?
This breathtaking necklace includes a collection of outstanding Swarovski stones, placed along an amazing 24K gold-plated heart frame.
P.S – Don't forget to actually tell your wife you love her. The necklace alone doesn't cut it.
Woman of Valor: Silver & Gold Necklace with Pearl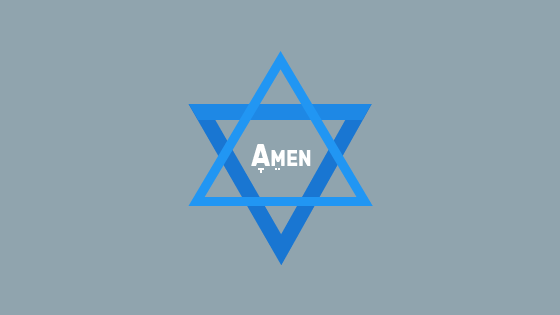 The first and only Kaballah pendant in this entire gift guide… Exciting, right?
This beautiful pearl necklace is handcrafted from gorgeous 9K gold & sterling silver.
Why pearl? Because of King Solomon's famous line in his Woman of Valor song (Eshet Chayil):
"Who can find a woman of valor? Her value is far beyond pearls.") (Proverbs 31:10). 
A tremendous anniversary gift for your woman.
Woman of Valor: Gold & Silver Pomegranate Ring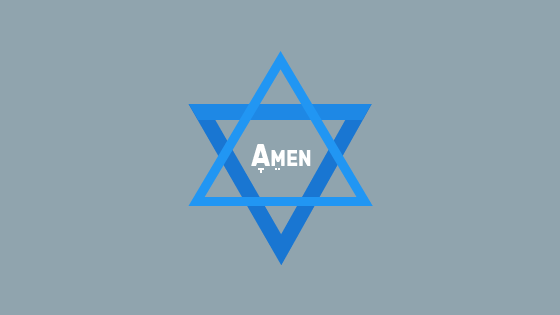 Eishet Hayil Mi Yimtza? Lucky for you, you did.
This beautiful piece of handmade jewelry holds a 9K gold emblem with a decorative pomegranate, set within a decorative silver frame – engraved with King Solomon's wisdom: Eishet Hayil Mi Yimtza ("Who can find a woman of valor?") – King Solomon's eternal song men sing to their wives every Sabbath.
So, start singing Eishet Chayil to your wife, or get her this ring that does the job for you.
Jewish Anniversary Gifts for Him
It's a bit challenging to find an anniversary gift for your husband, I get it.
Most men aren't really fans of Jewelry, and you certainly can't get him flowers (actually, it might be kind of funny if you do).
But no worries, there are a TON of great anniversary gift ideas for him out there.
I'm here to help you find them!
Thank god you found this gift guide, right?
Personalized World Traveler Map
Top Anniversary Gift for Him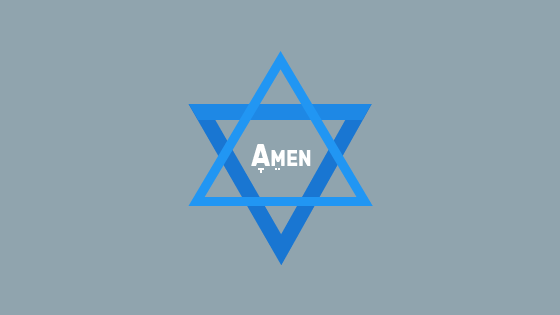 Want to remind your husband of the places you visited together?
Or how about reminding him of the places you still want to visit?
Then what are you waiting for… get him this beautiful traveler map set, personalize it with any message you see fit and hang it in your bedroom so you'll constantly see it! Or better yet, in his office, so he'll be constantly reminded of your special trips.
Nadav Art Ten Commandments Sterling Silver Tallit Clips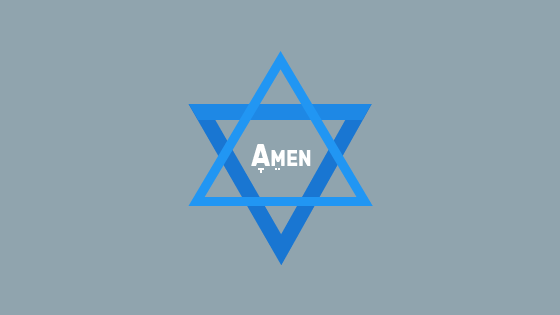 If you decided to go for a traditional Jewish gift for your husband, then let's get him something that he doesn't currently have, and that will definitely excite him.
What is this mysterious gift you ask?
These remarkable sterling silver tallit clips, custom designed in the shape of the ten commandments.
This is a unique piece your husband will truly appreciate when he puts his tallit on every morning during Shacharit.
Men's Leather Charging Station Valet Box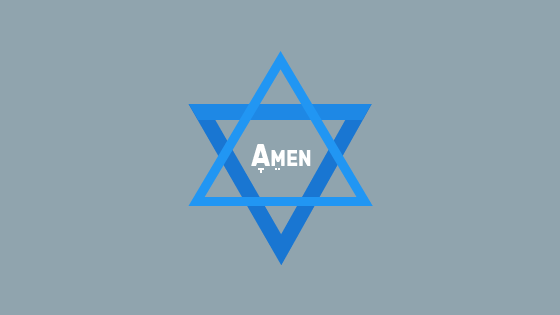 You always tell your husband to be more organized, right? 
Well enough talking, start doing!
This leather charging station & Jewelry box will help him charge his phone, as well as organize his watches, accessories and other essentials.
Personalized Anniversary Gifts
Your anniversary is a special, personal, once a year celebration.
That calls for a personalized gift.
If you're looking for a personalized anniversary gift for your Jewish second half or your favorite Jewish couple, then this is the section you've been looking for.
Personalized Family Tree & Lovebirds
Top Personalized Anniversary Gift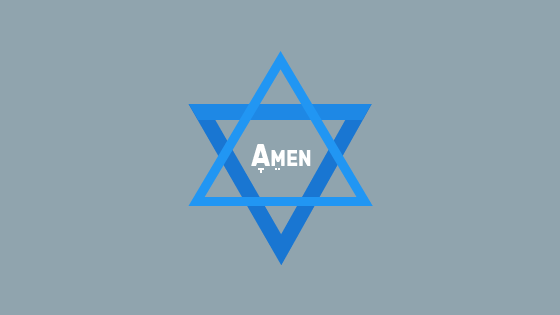 You know what they say. Plant a seed… and grow a beautiful, enduring tree that will last a lifetime.
Well, if you're looking for a personalized gift for two lovebirds that mean a lot to you, then plant a seed…
How?
By getting them this gorgeous family tree with the two lovebirds, and a lovely little love poem. 
And most important: customize at your will – carve their initials, wish them a happy anniversary, and watch their tree of love grow taller and taller 
Carved Heart Art Canvas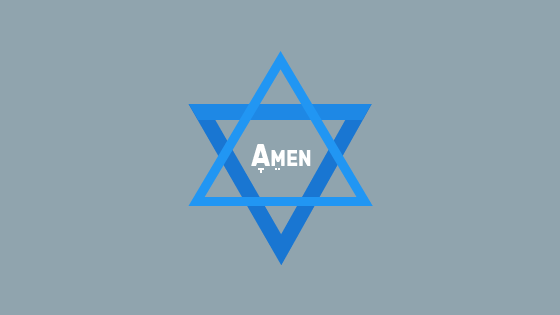 How about you demonstrate your love to your spouse by carving a heart with both your names on a tree in the woods?
Relax, you don't have to be that extreme (unless you want to).
You can bring a tree to your house and carve it there!
What? Also too extreme?
Well, how about getting a poster of a tree with a carved heart already on it?
Now that's easy!
Keep your tools in your toolbox (for now).
Mr. & Mrs. Mason Jars Glass Set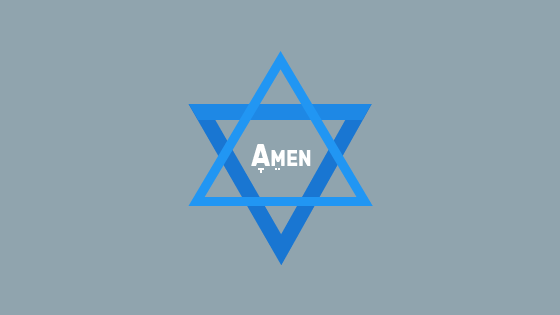 "Go grab a snack…
You know you want it…It has both your name on it."
Thanks to you, a similar conversation will happen between the couple.
Thanks to you, they'll get a snack. and then they'll love you…
(but then they'll probably gain a few pounds… and then they'll hate you)
Funny Anniversary Gifts
Let me guess. You're looking for a "lightweight" gift.
A gift that says "I love you", but that also brings a smile to your spouse's face.
Then I've good news for you. You don't have to compromise one for the other.
This section proves that an anniversary can be funny and romantic at the same time.
"Stick People" Falling in Love Pillowcases
Top Funny Anniversary Gift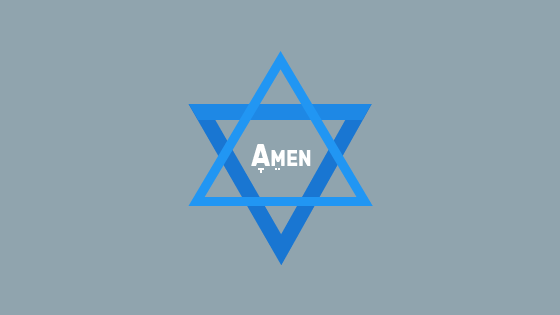 "Aww, that's so cuteee".
If you're looking for that kind of response, then these romantic love pillow cases are it.
Plus, these pillow cases are made of super soft, moisture, wicking polyester microfiber. So they're extremely comfortable as well!
I Love You I Know Embroidered Pillow Cases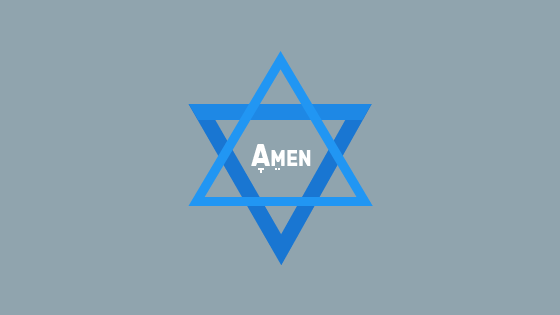 You know what's funny? If you ever respond to "I Love You", with "I Know", there's a good chance you'll be sleeping on the couch.
But when you buy it as a gift for a funny Jewish couple, then that's "OK", and hilarious.
And don't worry, these pillow cases are comfortable enough to sleep with on the couch just in case…
King Beer Queen Wine Glasses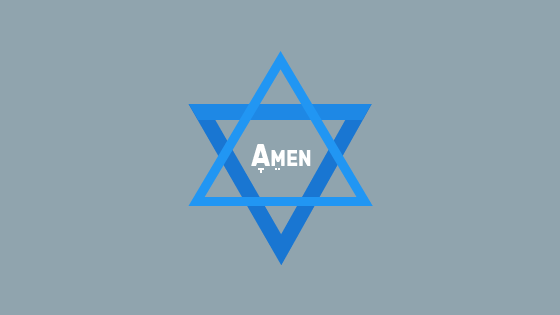 A funny wedding anniversary gift for cool, young couples…that is if they have a sense of humor.
By no means are you implying that the husband should limit himself to beer and the wife to wine…
Who the hell said men can't be queens and enjoy a nice glass of wine?!
And who the hell said girls can't be kings and shouldn't drink beer while watching a football game?!
Of course they can! It's is a free country!
Anniversary Flower Gifts
Well, you can't really write an anniversary gift guide without mentioning beautiful anniversary flower gifts, now can you?
The reason is simple: flowers remain one of the best anniversary gifts you can get your lovely wife.
These flowers, in particular, are a great fit for your special anniversary day.
Two Dozen Red Roses
Top Anniversary Flower Gift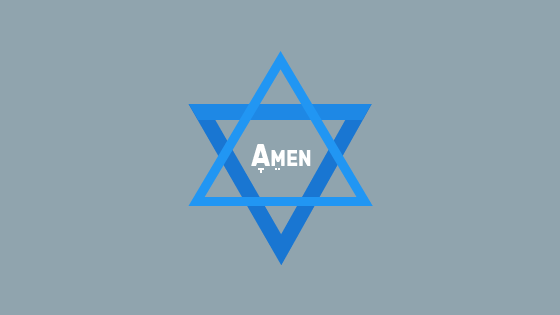 Pure red roses, for pure romance & pure love.
Every woman loves getting flowers, that's just a fact…
So, imagine getting two dozen amazing red roses… Does that sound like something your wife would love?
Not enough you say?
What if you throw in 12 fancy looking & delicious strawberries, all wrapped in one amazing gift box.
Will she like it now?
I thought so…
Roselily Surprise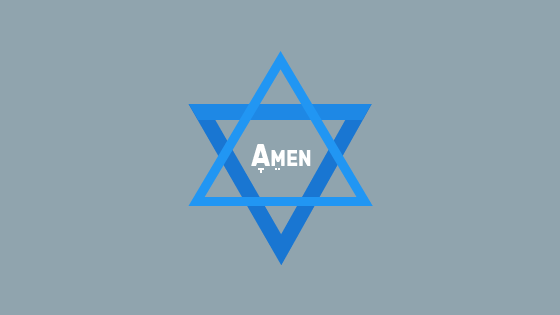 Want your wife to get the famous "WOW factor"?
Then get her these all-time classics and universally adored lilies.
Lilies are a romantic gift for any special occasion.
And guess what… it doesn't get any special than your wedding anniversary!
Deluxe Hugs & Kisses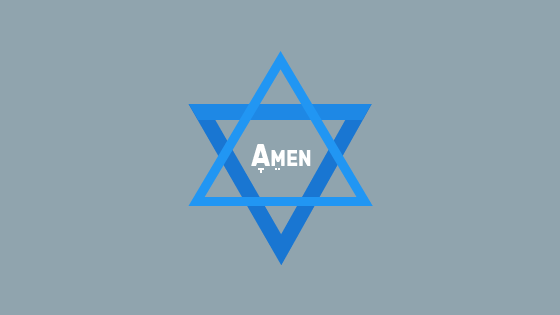 The name says it all, doesn't it?
In case it doesn't, let me elaborate:
16 red tulips
16 blue iris
Stands approximately 16" tall
Ships in a special, custom packaged gift box
One of the most popular bouquets, and for a good reason.
Jewish Anniversary Gift Baskets
You know what gift always works, for any occasion, every time?
Gift baskets, especially when chocolate is involved.
But why choose a "normal" gift basket, if you can choose a dedicated anniversary gift set?
Happy Anniversary Lucite Gift Tray
Top Anniversary Gift Basket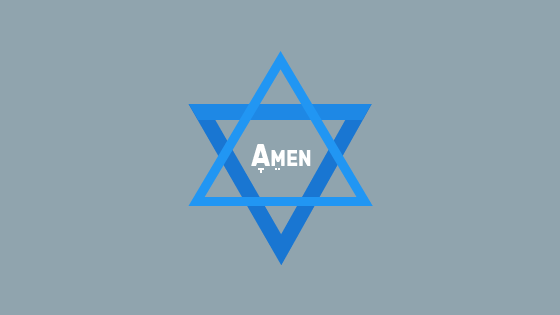 Well if there's an official Jewish anniversary chocolate gift basket, then this is the one.
Whether the Jewish couple is celebrating their first anniversary or their 50th, they'll definitely appreciate digging into this yummy lucite gift tray.
This lucite tray has 5(!) sections of delicious chocolates & treats:
Creamy, melty chocolate topped with a crunchy hazelnut
Unbelievable cocoa almonds
Crunchy roasted nuts dusted with cocoa powder
Cashew nuts
Honey glazed pecans
And in the center of the gift tray – a miniature chocolate sign (of course) that says "Happy Anniversary".
Oh, and did I mention it's Parve? Which means the lovely Jewish couple can enjoy a good steak dinner, and then "go to town" on this delicious tray of heavenly treats.
This is the clear winner in the anniversary gift baskets category.
Heart Shaped Lucite Dish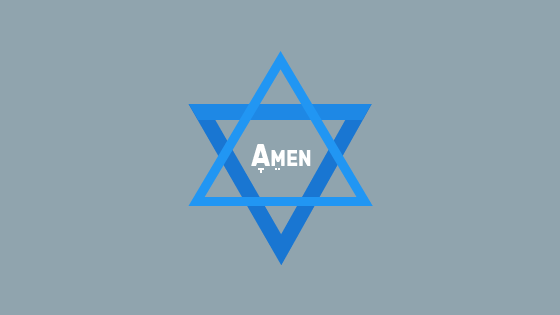 What can be more fitting for a Jewish anniversary than a Kosher chocolate gift platter shaped like a heart?
This huge heart Lucite platter is filled with sweet treats.
Not convinced yet? I bet the following list will:
Toffee dark chocolate covered almonds
Chocolate bonbons
Plump raisins
Cashews
Mouthwatering truffles (a lot of them)
How about now? Convinced yet?
Art of Appreciation Lavender Renewal Spa & Body Gift Basket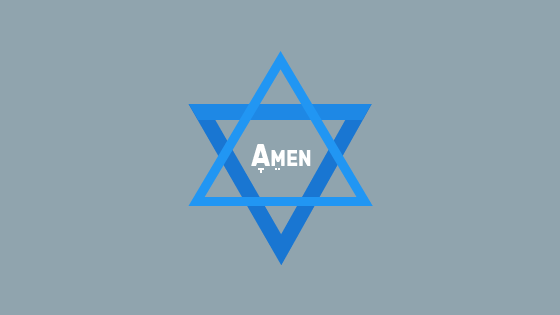 We've had enough chocolates don't you think?
Time for a unique gift basket that's all about the body and relaxation.
This tremendous gift basket delivers the three R's:
Exactly what couples love to do on their wedding anniversary. So, let's help them, shall we?
1st Anniversary Gifts
The first Jewish anniversary is always the most exciting one.
The traditional theme for a 1st wedding anniversary? Clocks & watches.
But we're Jewish. We're not going to settle just for any pretty clock or watch…
1st Anniversary Sundial Gift – Hand Made in England
Top 1st Anniversary Gift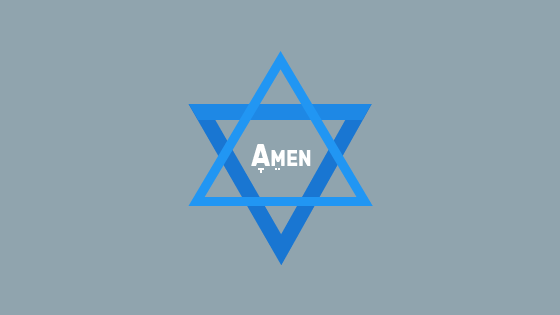 Sundials are among the best anniversary gifts you can get for an anniversary, (that's why you'll see a couple of them in this gift guide).
This one, in particular, is extraordinary special – it's handmade especially for the 1st wedding anniversary.
Tip: However, you can also choose to customize it to your specific anniversary, not just the 1st.
Gorgeous craftsmanship, extremely high quality and definitely a unique way to celebrate a wedding anniversary.
Hang it, mount it, hold it or place it up high on a pedestal – but for the love of your spouse (or the happy couple, depends on who you get it for) – seriously consider getting this remarkable gift.
Ladies Luxury Hebrew Letters Golden Watch with Stones by Adi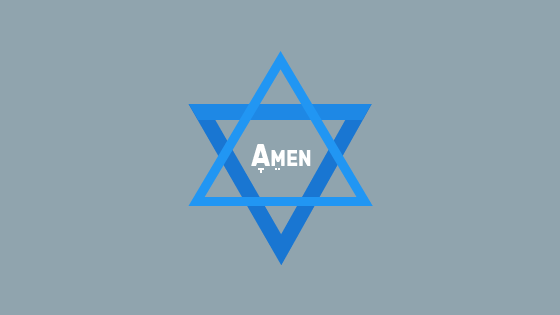 When you're looking for a watch for your lovely Jewish wife, then there's only one choice really: Adi Watches.
When you combine the beautifully designed gold watch, surrounded by diamonds, written with Hebrew letters –you end up with one of the best wedding anniversary gifts your wife will absolutely love.
This stunning gold-plated watch features Hebrew letters in classic writing, decorated with a sparkling ring of glass stones and set within a beautiful gold plated bracelet band.
Tip: Not that you should go diving with it or anything, but this watch is water resistant up to 30 meters.
Hebrew Letters Classic Watch by Adi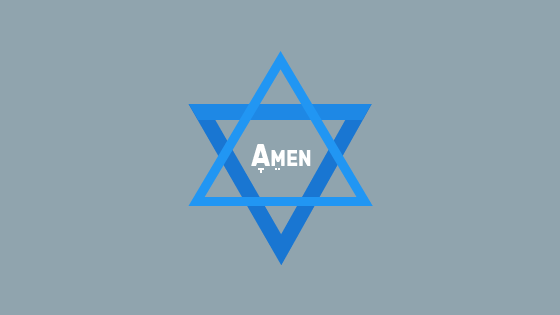 Don't worry, we're not discriminating your lovely husband.
Like I mentioned earlier: when you're buying a watch for your Jewish spouse – then Adi watches are THE best and THE only way to go.
And yes, they make the most amazing watches for men as well.
The beautiful combination of elegance, Hebrew letters, and a comfortable leather band, creates a very meaningful Jewish anniversary gift your husband will proudly wear every day.
Tip: Not that you should go diving with it or anything, but this watch is water resistant up to 30 meters.
Personalized Cherry Roman Anniversary Wall Clock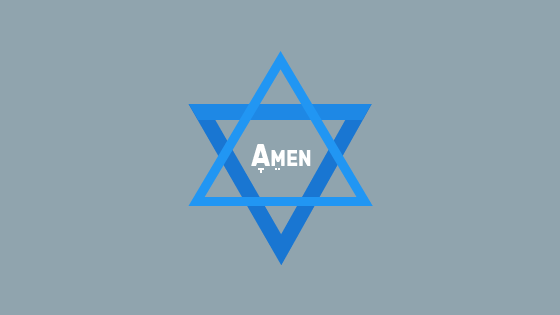 You've been married for a year now… But I bet you've had quite a few loving memories together as a couple.
This handsome & elegant wall clock is beautifully crafted of carved cherry wood with Roman numerals, and will hang on your wall for many years to come.
As you continue to collect wonderful memories as a loving couple, every time you look at this clock you'll remember how it all started.
"Love is just a word until someone comes along and gives it meaning"
A great, sentimental gift for a lovely young couple.
Tip: This clock is also a great 5th-year-anniversary gift since we're talking about a personalized wooden clock.
5+ Year Anniversary Gifts
If you're looking for a meaningful gift for your fifth anniversary (or more), then you're in for a treat. Not just any treat… wooden treats.
Yep, the gift theme for a 5 year anniversary is wood (also known as the wood anniversary).
And you know what the gift theme for a 5-year Jewish anniversary is right?
You guessed it: Jewish wood gifts.
Natural Bamboo Cheese Board & Cutlery Set
Top 5th+ Anniversary Gift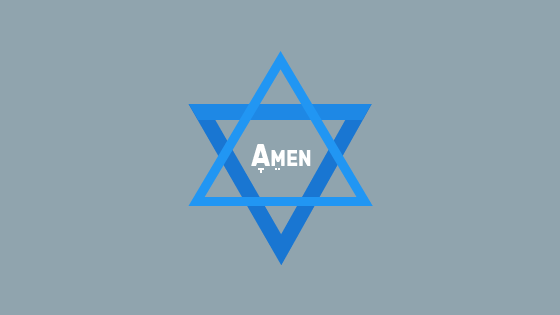 The #1 cheese plates bestseller, especially as an anniversary gift.
Next time you're having friends over, this gorgeous serving platter will be the main conversation piece, instead of the food being served on it.
Why?
Because your spouse will proudly show the thoughtful anniversary gift you got for her!
A beautiful (and useful!) wooden anniversary gift.
Solid Spiral Olive Wood Candlesticks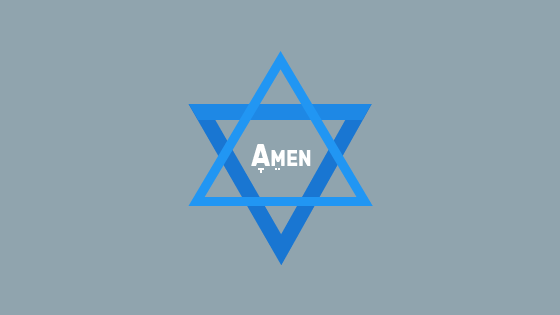 Candlesticks are always a meaningful & traditional Jewish anniversary gift.
But when you buy your spouse these stunning olive wood candlesticks?
That's beyond traditional… that's a one-of-a-kind gift your spouse will cherish for many years to come,
every Shabbat…
Tip: Make sure to place the candles in a metal or glass insert, not directly in the wood (for obvious reasons).
Yair Emanuel Wooden Challah Board, Knife & Stand – Jerusalem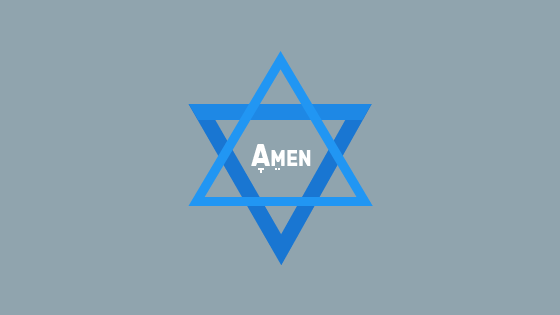 Allow me to present a beautiful wooden piece of art by Yair Emanuel.
I mean a challah board…I mean a piece of art…
Ok, it's both!
Your Jewish wife will definitely appreciate a meaningful gift that both of you will use every Shabbat on the dinner table.
Every time you'll do Hamotzi, you'll be reminded of your special wedding anniversary. Now there's a wonderful Jewish anniversary gift…
JustPaperRoses Wood Roses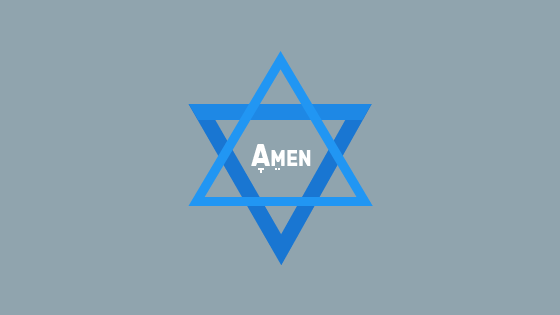 Sure, flowers are a great anniversary gift.
But these aren't regular flowers, no no…
These are hand carved wood roses, attached to a floral stem, including an oak wooden vase.
Because if it's your 5th wedding anniversary, you want more than just regular roses… you want a lasting memory, and that's exactly what these wooden roses provide.
Rome Brass Sundial "Grow Old With Me"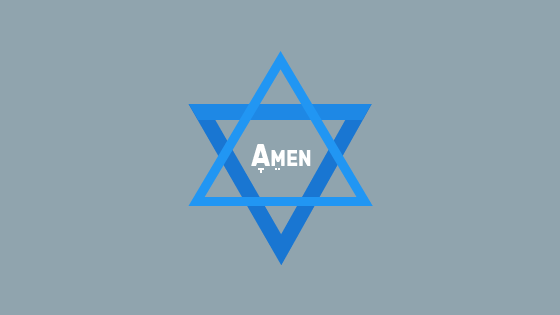 How can you get your love of your life a gift they'll always remember?
This stunning brass sundial is a definitely a start… Especially when you add Robert Browning's famous poem engraved on the sundial ("Grow along with me, the best is yet to be").
A truly unique anniversary gift that will create a lasting impression on the love of your life, or on the sweet couple you're getting this gift for.
Tip: This is particularly a great 8th-anniversary gift.
Want to get unique Jewish gift ideas straight to your email inbox?
10+ Year Anniversary Gifts
Wow… You've been together for a decade.
Congratulations!
This isn't just another Jewish wedding anniversary… and you'll need something more than just another Jewish anniversary present.
It's time to bring out the big guns for the 10-year Jewish anniversary gifts.
The theme? Diamonds.
14K Deluxe Gold Star of David Pendant with Diamonds
10 Year+ Anniversary Gift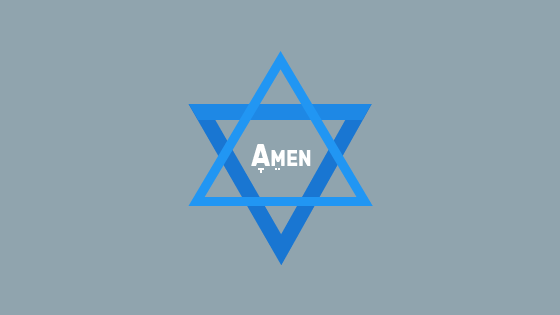 I made it this long without including a Star of David…I wanted to bring the Star of David with a storm, or in this case – with diamonds.
This breathtaking 14K gold Star of David is a rare piece of art, completely embedded with diamonds.
A luxurious one-of-a-kind traditional & decorative display, giving your spouse a truly remarkable diamond wedding anniversary they'll never forget.
14K Yellow Gold Chai Pendant with Diamonds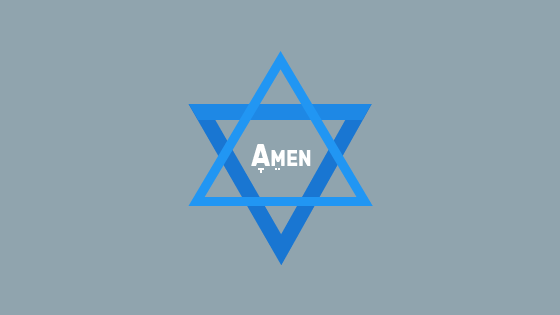 One of the most famous symbols of Jewish tradition, and definitely one of the most popular gifts for any special occasion – "Chai".
But this no ordinary pendant…
This exquisite 14K yellow gold Chai pendant is embedded with 20 genuine sparkling diamonds, making it a stunning gift for a 10th Jewish wedding anniversary, or beyond that.
A wonderful gift for your spouse to celebrate your special anniversary.
 14K Gold & Onyx Necklace Micro-Inscribed with 24K Gold Heart – "I Love You" in 120 Languages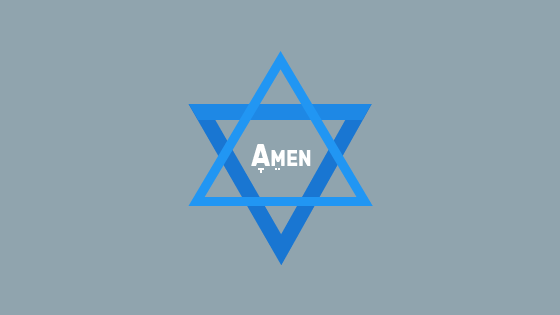 You love your wife.
But can you tell her "I Love You" in 120 languages?
Well, you no longer have to.
Instead, just get her this stunning Onyx necklace.
Inside this gorgeous 14K gold frame is a polished black onyx stone overlaid with a separate 14K gold heart pendant.
Fun Fact: Black Onyx is the traditional gemstone for a 10th anniversary and the official gift theme for a 7th wedding anniversary.
Fun Fact 2: Onyx is a very powerful stone. It's known to improve your focus, enhance memory retention, relieve stress, promote physical energy & more incredible wonders …
Most importantly – It includes the words "I Love You" inscribed in 120(!) different languages.
If you were looking for a special 10th Jewish wedding anniversary gift, then this is the one.
Gold Plated Shema Israel Necklace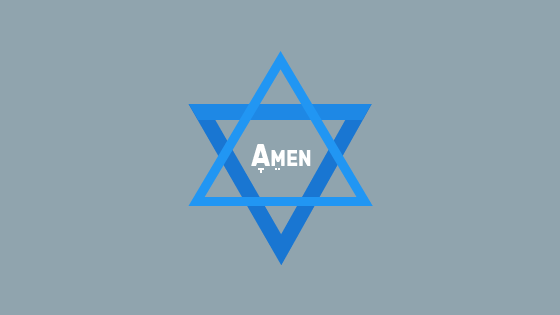 Another beautiful gold necklace, surrounded by 40 sparkling clear zirconia gemstones, with our most famous Jewish prayer in the center: Shema Israel.
This elegant Shema Israel pendant reminds us to give God the gratitude for enabling you to be with each other for so long, and hopefully forever.
Arrives in a beautiful Jewelry gift box, ready to be gifted to your precious Jewish wife for your anniversary.
25th+ Year Anniversary Gifts
25th years together…
I'm out of words, Bravo.
You clearly don't need my advice on relationships…
So, I'll just try and help you find a beautiful present for such an amazing accomplishment.
The 25th-anniversary gift theme? Sterling silver, also known as a Silver wedding anniversary.
And as a Jewish couple, you're in luck… because there are amazing Jewish anniversary gift ideas out there made from sterling silver… let's explore a few, shall we?
Silver Ring with Jeweled Golden Hoshen
Top 25th+ Anniversary Gift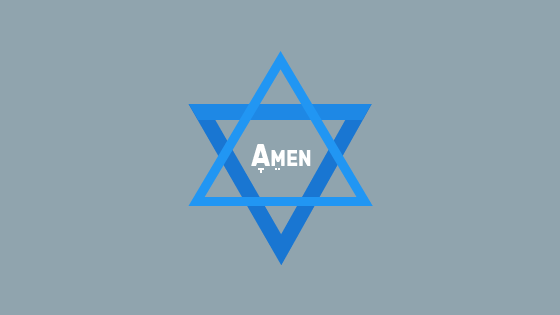 If you're looking for a ring that delivers an immense amount of depth and meaning, you found it.
This unique, sterling silver ring is engraved with the names of the twelve tribes of Israel. It's covered with a 9k gold plate containing twelve genuine gemstones, including a real diamond representing the 12 stones on the Hoshen – the Jewish high priest's (Kohen Gadol) breastplate from the days of Jerusalem's holy temple.
And the best part – it's suitable for both men and women, so you can buy one for yourself and one for your spouse to symbolize your love for each other.
Sterling Silver Double Sided Bracelet – Priestly Blessing & Love of My Life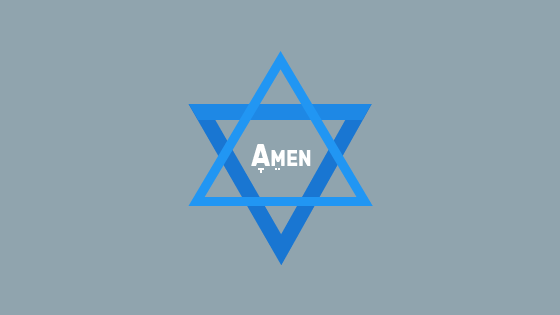 This beautiful bracelet is ideal for a Jewish silver wedding anniversary.
It comes with a round silver disk (attached to a sterling silver ball chain), inscribed with the words "Love of my Life" on one side, and the opening words of the Jewish Priestly blessing on the other side.
A treasured gift for the love of your life, who you've spent the past 25 years with, and who you'll be spending the rest of your life with.
Nadav Art Sterling Silver Shabbat Candlesticks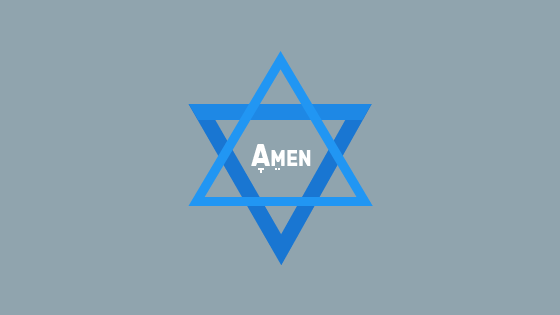 I know I know.
You hear sterling silver you immediately think Jewelry.
Well, we're Jewish… we're special 🙂
And so are these stunning, contemporary designed set of sterling silver candlesticks, with "Shabbat Shalom" spelled in Hebrew – custom made by Nadav Art's studio in Jerusalem.
If you're looking for a luxurious Judaica anniversary gift that fits the sterling silver theme but isn't Jewelry – then this tremendous piece of art is a wonderful option.
Hazorfim 925 Sterling Silver Kiddush Cup Set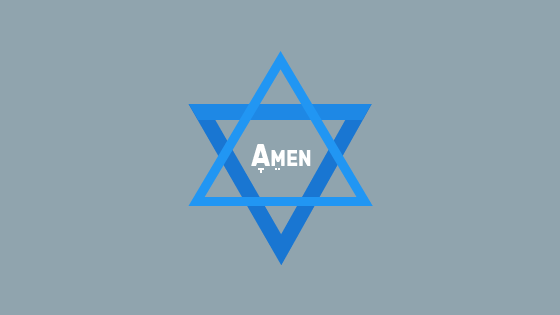 A silver Jewish wedding deserves a brand-new, luxurious silver Kiddush cup set.
And when you talk about luxurious Judaica anniversary gifts, it's Hazorfim's that comes to mind.
This beautiful Kiddush cup gift features bright metal delicately engraved with a gorgeous, royal floral design.
Named & inspired by the Bellagio village (not the Vegas casino) on Lake Como's shores in Italy.
A wonderful Jewish silver wedding anniversary gift that symbolizes this special moment in your lives.
35th+ Wedding Anniversary Gifts
People tend to treat a 35th Jewish anniversary like any other anniversary… it's not.
In Jewish tradition, the number 7 has a special meaning. It represents completion, unity, and holiness. So obviously 35 has a special meaning…
The 35th modern anniversary gift theme? Jade.
Gold Filled Wire Pomegranate Necklace with Emerald Green
Top 35th+ Anniversary Gift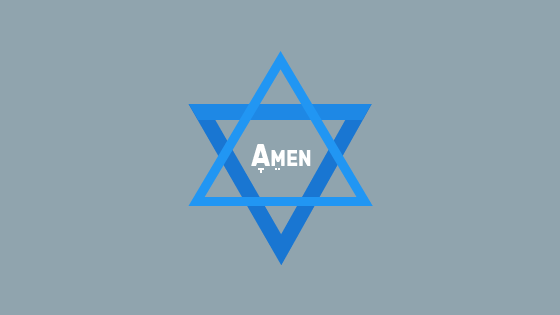 When you're buying a 35th+ Jewish anniversary gift, you'll clearly notice the uniqueness of this theme.
This breathtaking necklace shows exactly what I mean.
This emerald green Swarovski crystal is surrounded by gorgeous gold & decorated with a gold pomegranate – the Jewish symbol for fruitfulness.
A special present for a special someone.
18K Yellow Gold Over Sterling Silver Jade Bracelet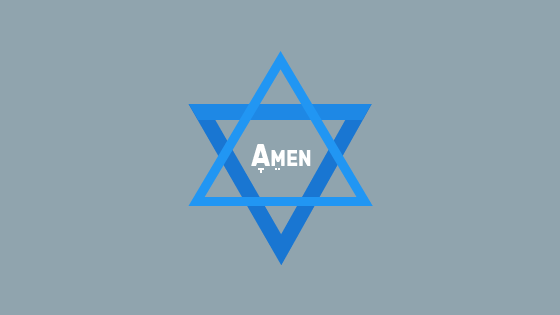 A marvelous piece of Jewelry from Amazon's curated collection.
The unique combination of Gold & silver highlights the beautiful jade stones and makes it truly stand out & catch your eye.
A fantastic anniversary gift for your spouse, mother or any other special woman in your life.
Rhodium-Plated Sterling Silver Green Jade Pear-Shape Necklace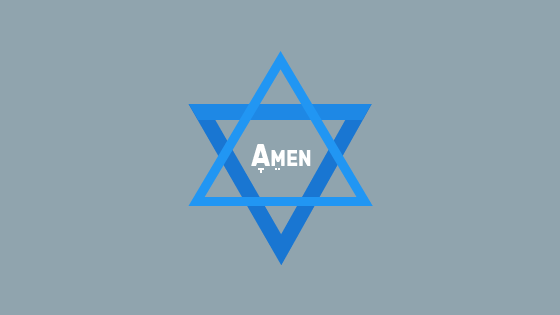 Straight from Amazon's Jewelry collection, this Rhodium-plated silver necklace features a gorgeous, pear-shaped, 7 karats jade pendant with a silver accent at front, making it a wonderful 35th-anniversary gift (or later) gift.
Plus, you'll pretty much get with nearly-immediate shipping.
50th Anniversary Gifts
You've reached half a century together… WOW.
For the special Jewish golden wedding anniversary, there's only one type of gift that suits the occasion: Gold.
Let's find a traditional golden Jewish anniversary present for a spectacular golden wedding, for the next 50 years to follow.
14K Yellow Gold and Blue Enamel Jewish Wedding Ring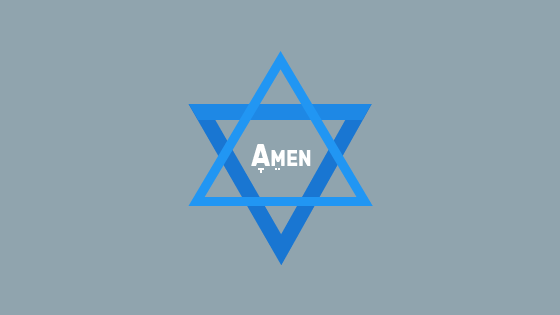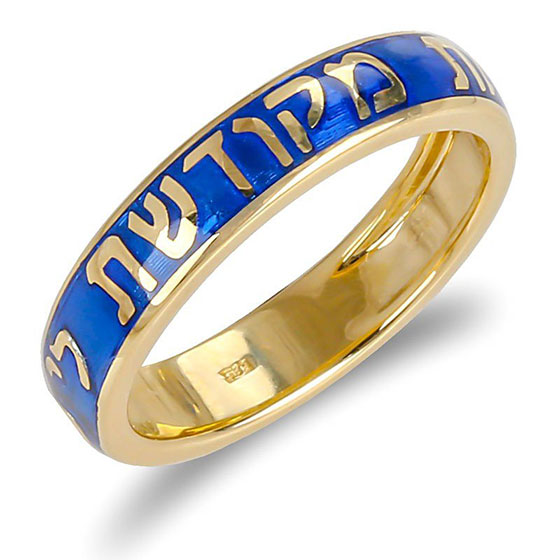 A 50th gold wedding is clearly unlike any other wedding anniversary.
How do you celebrate half a decade together?
You get married again (sort of).
Imagine how perfect It would be to "propose" to your wife with this magnificent Jewish wedding ring.
This rare piece of Jewelry is a masterful blend of ancient tradition and contemporary elegance. The delicate 14K yellow gold band is crowned with a smooth blue enamel and includes the traditional Jewish wedding vow said under the Chuppah: "Harei At Mekudeshet Li", which means "You are betrothed to me" with this ring.
Which she is… 50 years together are proof of that.
In my opinion, there is no better way to cherish this wonderful moment.
14K Yellow Gold Contemporary Star of David Hearts Ring
Top 50th Anniversary Gift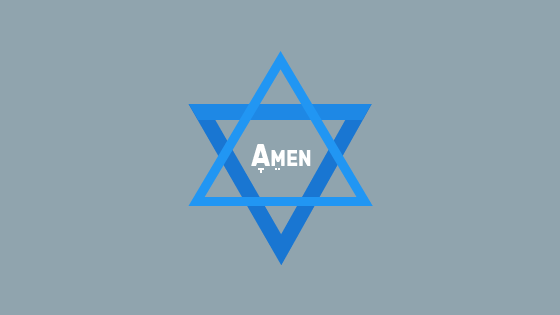 Even if you decide not to go with a classic "Harei at Mekudeshet Li" wedding ring, there's no doubt that a gold ring, especially a Star of David ring, is a great way to express your never-ending love of your wife.
A truly emotional, spiritual & elegant combination of the traditional Star of David, with two interlocking hearts instead of the usual triangles – which represents the interlocking hearts & love you and your wife share, and will continue share for hopefully many years to come (Amen V Amen).
Deluxe 18K Gold & Diamonds Star of David with Old Jerusalem Motif Pendant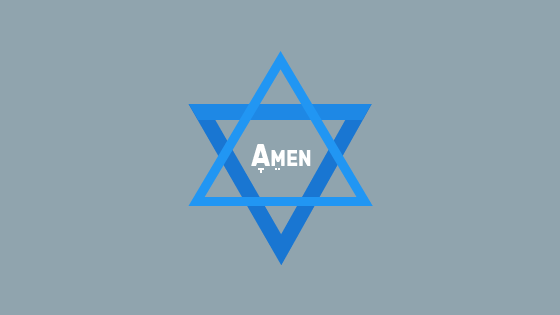 Your love for each other is eternal, just like the eternal love between the Jewish people and the old city of Jerusalem.
This exquisite 18K gold Star of David pendant is adorned in each corner with 6 genuine diamond stones, all sparkling with fire & brilliance, plus a beautiful & intricate feature of the Old city of Jerusalem.
This is truly a rare & stunning piece of art that showcases timeless beauty, tradition & a luxurious contemporary design – just like the one the two eternal lovebirds share.
14K Gold Diamond-Encrusted Hamsa Pendant with Sapphire Eye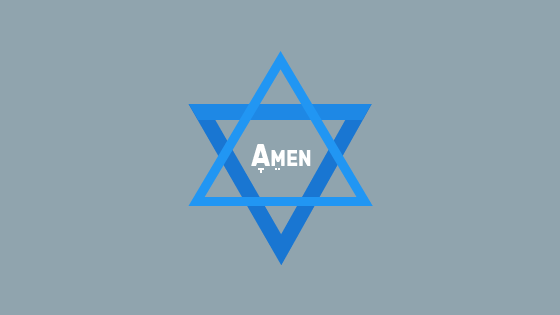 Which gold gift is missing from this 50th Jewish anniversary gift guide?
You got it – a Gold Hamsa.
A beautiful, classic necklace with a 14K gold hamsa shape, along with ten brilliant cut genuine diamonds surrounding a deep blue sapphire…all the elements needed to remember this special half-decade wedding anniversary.
May this hamsa give you 50 more years of happiness and love (hamsa hamsa).
Conclusion
Now that was a pretty huge Jewish anniversary gift guide, wasn't it?
I'm sure your head is loaded with new anniversary gift ideas by now, and hopefully, I helped you choose one for your lovely spouse.
If you need any help deciding, just leave me a comment below and I'll try to help.
Worst case scenario, there's always next year's anniversary. So buy your spouse one of the gifts this year, and come back to this article next year… I promise I'll keep updating it and keep adding more awesome Jewish anniversary gifts 🙂
Mazel Tov!