22 Unique & Modern Bat Mitzvah Invitations for Your Girl's Big Day (2018)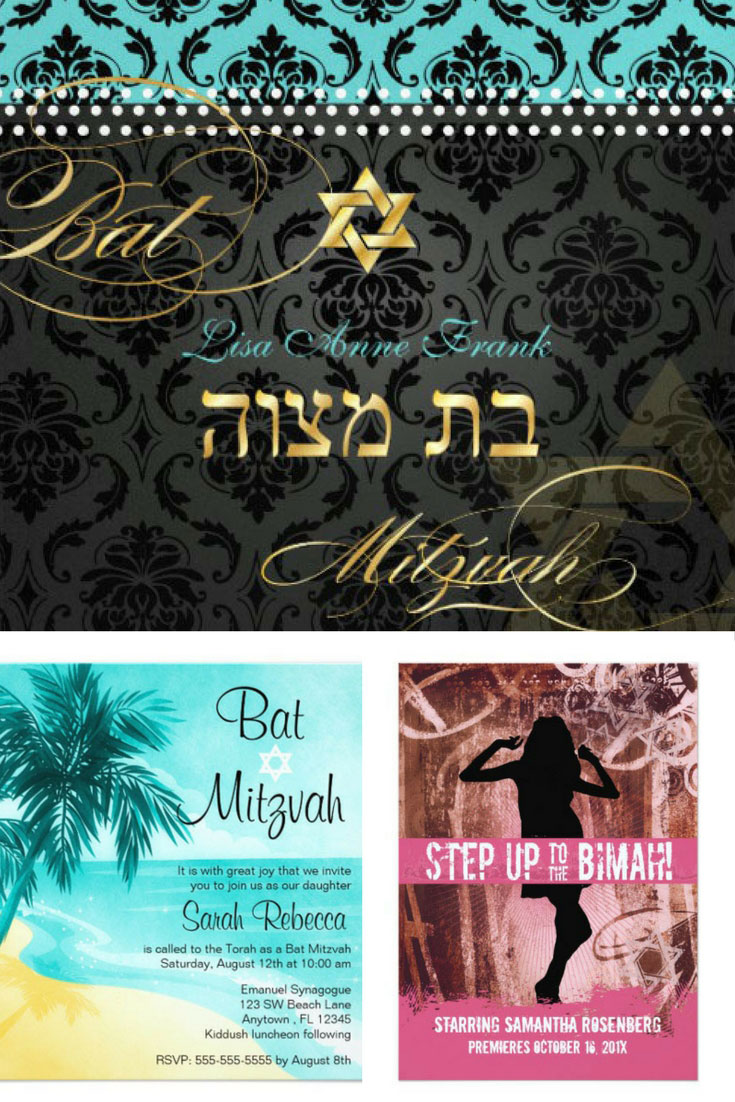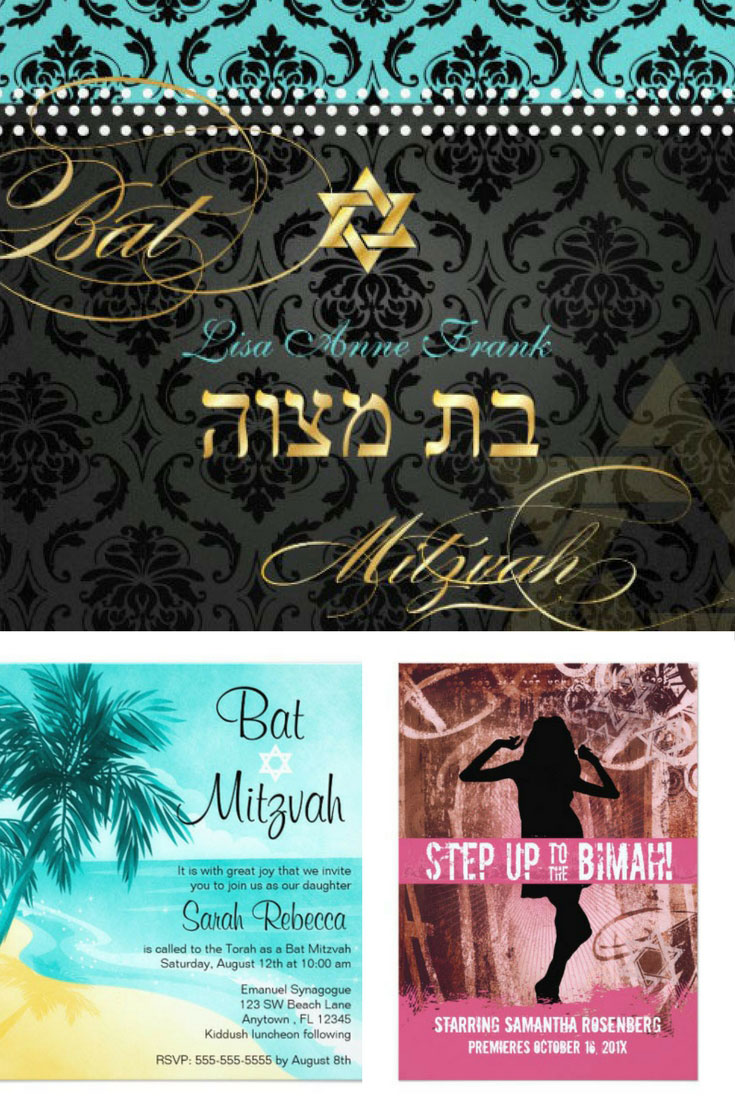 10 years ago your Bat Mitzvah was 2 years old. Now you're planning her Bat Mitzvah…
Time sure flies, doesn't it?
Now… here's an interesting thought experiment for you: Imagine her waking up 10 years from now, and looking back at her Bat Mitzvah party.
What does it look like?
I know I know… It's hard to imagine what that looks like.
But I'm willing to bet it somehow involves her close friends & family…
To do that, we need to make sure her friends & family look forward to the event and that everyone has a great time.
Believe it or not – It all starts with a unique Bat Mitzvah invitation…
Top Bat Mitzvah Invitations
Let's have a quick preview of our favorite, award-winning Bat Mitzvah party invitations:
Looking for invitations for a Bar Mitzvah party instead? Check out our favorite Bar Mitzvah invitations for an unforgettable event!
Traditional & Elegant Bat Mitzvah Invitations
First impressions count.
The invitation is your guest's first impression the big party you're planning for your young Bat Mitzvah.
It's their opportunity to get a sneak peek at what you're planning for them. And just like you try to impress a potential employer to say "Yes" – you want to encourage your guests to say: "Hell yes, I wouldn't miss it for the world". 
These elegant Bat Mitzvah invitations will get the job done.
Ornamental Star of David Mitzvah Invitations
Top Elegant Invitation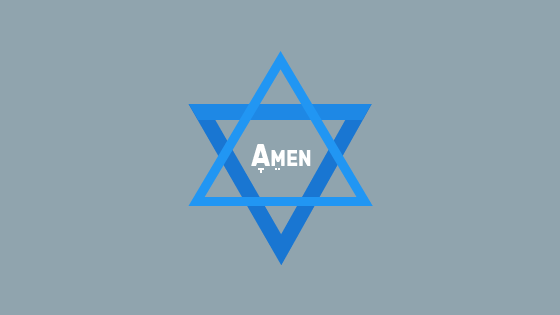 You probably noticed that a Star of David is a recurring theme in most traditional Bat Mitzvah invitation cards.
Well, this card also has one… not just any Star of David, but an ornamental one.
You have 3 color options to choose from: Mixed Berry, Emerald & Marigold. Honestly, I couldn't decide which color looks better, they all look spectacular.
The back of the invitation card is completely customizable: you get to choose from a Star of David pattern, a picture of the Bat Mitzvah or even a collage of the young woman.
Bonus: You also get free recipient addressing included in the invitation 
This invitation is the definition of traditional + modern, demonstrating yet again how elegant this combination can be.
Bonus 2: This invitation includes a free digital proof – meaning a professional graphic designer will create a personalized version of your invitation, so you can approve it (or not) before they print out a whole batch. 
Bat Mitzvah Star Invitation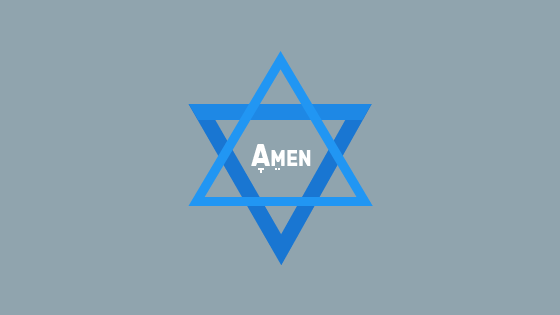 This elegant Bat Mitzvah invitation is one of my favorite cards on this list.
With a simplistic design printed on high-quality luxe paper, this invitation card is 5" x 7", and contains a beautiful Star of David in the front of the card – followed by the Bat Mitzvah's name at the bottom and an optional picture of the Bat Mitzvah in the back of the card.
Tip: You don't have to include a picture. You can choose text only or even leave it blank.
The design layout is simplistic and elegant: in less than a second – you know EXACTLY what this card is for, without reading an extra word.
Orange Blossom Bat Mitzvah Invitations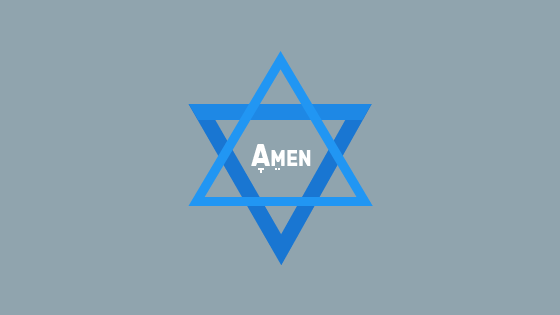 A girl's Bat Mitzvah represents the transformation in a young Jewish girl's life: It's when the young girl blossoms into a young woman.
What better way to symbolize that than with an elegant Orange blossom invitation card?
You can choose from 4 different color combinations: Pumpkin (the one in the image above), Sunflower, Sea Breeze, and Grapefruit.
Bonus: Just like the previous card, you get free recipient addressing included in this invitation.
The modest, clean & subtle design makes this card a great fit, regardless of whether you're Jewish Orthodox, conservative or reform. 
Modern & Contemporary Bat Mitzvah Invitations
It's true that a Bat Mitzvah is a traditional Jewish event. But does that mean you should send your guests an invitation that looks like it was created during biblical times (with ink, paper and a shepherd delivering it)?
No no no!
Your Bat Mitzvah invitation needs to be modern while conveying the religious aspect.
Care for some examples? Scroll down…
Sweet Embrace Bat Mitzvah Party Invitation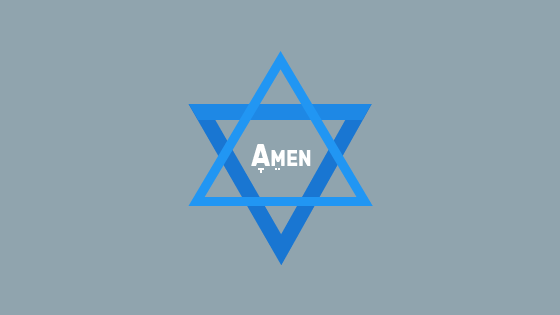 This colorful, cheerful design puts the young Bat Mitzvah in the center.
It has 3 colors you can choose from:
Rose

(see image above)

Sky

Sunshine
The stylish Star of David in the center is where you type your personalized venue information, and that's where your guest's eyes will be focused on when they read it.
Tip: The back of the invitation is fully customizable to your choice: including a picture collage of your daughter, solid colors or unique patterns you can choose from.
Printed on luxe paper and a completely customizable design… so make it a worthwhile one.
Winter Oak Tree Blue White Bat Mitzvah Invitations
Top Modern Invitation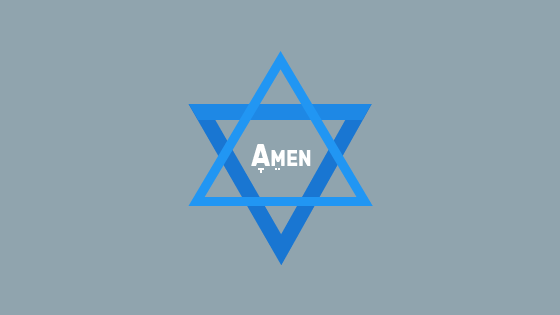 I went this long without mentioning the Tree of Life… the time has come.
This card features a white oak tree silhouette and Star of David on a light blue background, printed on high-quality Matte paper and its signature soft texture.
Did You Know?
The Tree of Life is an ancient Kabbalistic symbol that marks new responsibility, maturity and the eternity of the Torah.
The underlying message is this: The young girl is now turning into an adult woman, with a clean slate. Make sure to turn it into a beautiful canvas and fill it with Mitzvoth. 
Geometric Dots Bat Mitzvah Invitation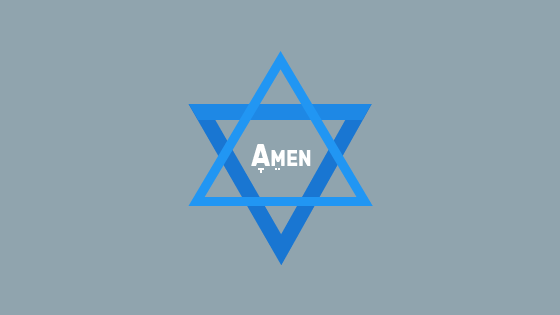 Who said geometry has to be boring?
This stunning modern Bat Mitzvah invitation is a real eye-catcher. You can choose from 3 different color options:
Rose Petal Pink

(like the image above)

Aquarium Blue

Wild Orchid
Doesn't matter how much your daughter may hate geometry, show her this sophisticated Geometric Dots Bnai Mitzvah invitation and she might change her mind.
You can even include matching accessories with a similar design:
Mitzvah direction cards
Mitzvah reception cards
Mitzvah RSVP cards
Mitzvah "thank you" cards
Also Recommended: Give your guests the coolest Bat Mitzvah favors they'll love to take home.
Custom (Photo) Bat Mitzvah Invitations
Human beings have a lower attention span than goldfish (I wish I was joking).
Here's the challenge: how do you make sure your guests don't accidentally throw away the invitation along with all the junk piling up in their mailbox?
The solution: put your Bat Mitzvah's face on it. That way, there's no chance they would miss it (or misinterpret it as yet another advertisement for a new washing machine).
Personalized Called Bat Mitzvah Invitation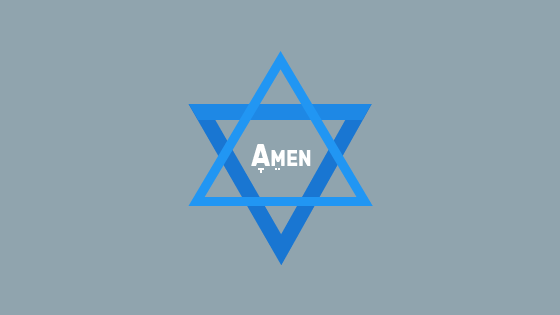 Blending the Bat Mitzvah on top of the Star of David? Now that's cool!
This 5" x 7" card comes in a variate of shapes you can choose from, including 3 vivid color options: Sky, Petal, and Peridot.
The back of the envelope is also your own personal canvas you or your daughter can choose to customize: add a solid color, add a photo (or several) or add some nice text to complement the front of the invitation.
Follow your creativity. 
Star Stacked Bat Mitzvah Invitation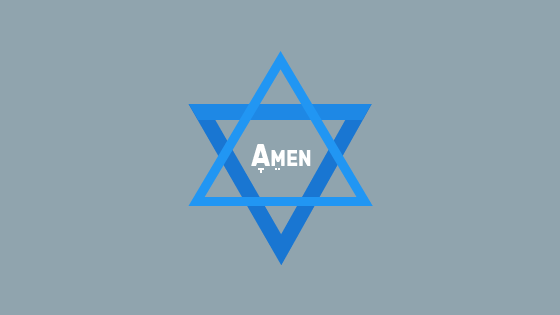 Your guests don't have to wait for the actual party to get to know the Bat Mitzvah.
Putting a full-size cover image of your daughter on top of your custom Bat Mitzvah invitation card makes it much more genuine. It forms a small connection between your Bat Mitzvah and your guests (who knows, your daughter might even get cooler Bat Mitzvah gifts as a result).
Bonus: The invitations come with white envelopes you can also choose to customize. 
Modern Photo Frame Foil-pressed Bat Mitzvah Invitation
Top Photo Invitation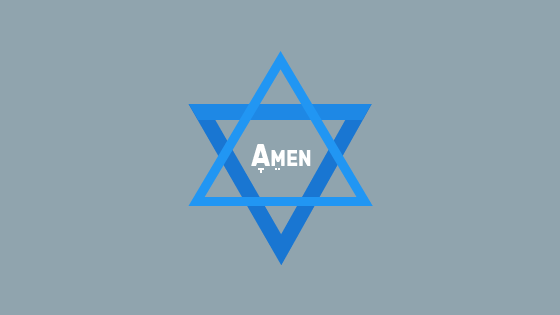 This modern photo invitation is one of my favorite ones on this list… so I'm happy to announce: our "Top Photo Invitation" award winner!
The Bat Mitzvah's photo is framed with real gold foil (!) and placed above the fold, followed by artistically calligraphic text that says: "Called to the Torah".
It includes 6 color options for you to choose from:
Gold

+

Gold

Foil
Onyx +

Gold

Foil

Silver

+

Silver

Foil

Blush

+

Gold

Foil

Deep Sea

+

Silver

Foil

Rose Gold

+

Rose Gold

Foil
Tip: You can choose to complement your invitation cards with lovely foil-pressed direction cards, reception cards, RSVP cards and even "Thank You" cards.
It does cost a little more than some of the other photo invitations on here, but the price is well worth it.
Unique & Creative Bat Mitzvah Invitations
If you scrolled through the invitations to this point, and could just imagine your young girl saying: "Mom/Dad, that's too boring! I need something special!"
First, tell her to calm down.
Second, show her these unique Bat Mitzvah invitations. I have a good feeling they'll strike a chord with her.
Passport Theme Bat Mitzvah Card
Top Unique Invitation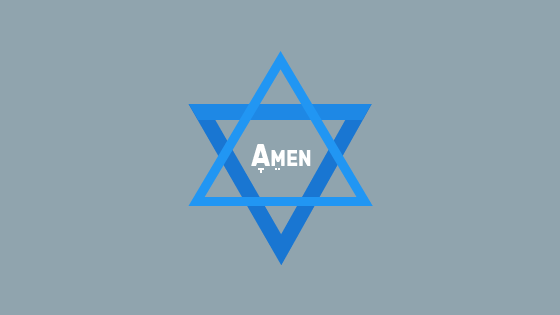 Let's clear out the confusion first: YES, this is indeed a Bat Mitzvah invitation, not an actual passport.
How cool is that? To get into the Bat Mitzvah, your guests will have to use your passport/invitation.
Designed as a faux US passport, plus a spot for the Bat Mitzvah's picture to make it seem like an actual passport.
Tip: It has a matching passport-themed RSVP card you can choose to include.
If you're out there looking for the best Bat Mitzvah party invitation card for your young girl, then this is definitely one of them, and certainly a unique one.
Watercolor Floral Wreath Garden Bat Mitzvah Card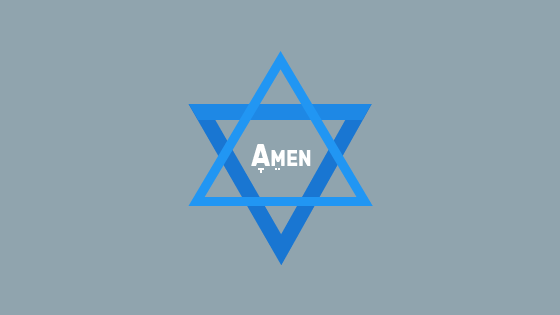 Having the Bat Mitzvah reception outside? Then these watercolor flower wreath garden card is a nice touch to prepare your guests for it.
Not having the Bat Mitzvah reception outside? Then at least include a few flowers!
Bottom line? It doesn't matter where your reception is… this is a gorgeous, colorful Bat Mitzvah card, period. 
Customized Bat Mitzvah Stack Invitation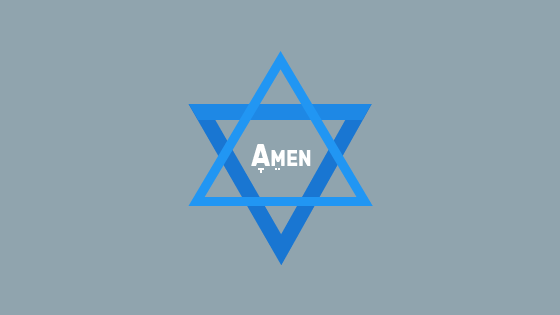 Notice something different with this invitation?
Let me help – every line of text has a unique, matching design, and they're all stacked up on top of each other.
You can customize the main colors of the card: the options are Hot pink, emerald, and cobalt.
Not exactly your typical Bat Mitzvah card, huh?
Cool Bat Mitzvah Invitations
She still isn't convinced?! Wow, she's a tough crowd to impress, isn't she?
Don't take it personally she probably wants to impress her friends and classmates with a cool Bat Mitzvah invitation card no one has EVER seen before.
Thankfully, you can raise up the "coolness" level even higher… 
Glitz Glamour Red Carpet Movie Star Invitations
Coolest Invitation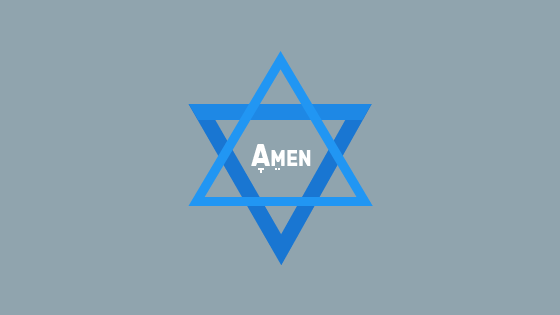 The young Bat Mitzvah wants to be a big star when she grows up.
Well, guess what, according to Judaism, she's now a young woman – so Christmas Hanukkah came early this year!
The Mitzvah Boutique's invitation turns your daughter's Bat Mitzvah party into the best party in town…
And guess what happens when you're the star of the biggest party in town?
Dance Party Bat Mitzvah Invitation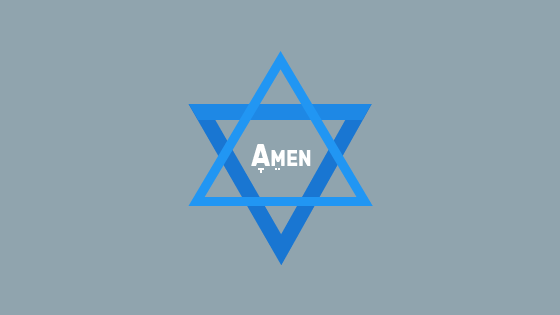 Your young Bat Mitzvah is working hard practicing her dance moves for her big night. And your guests have no clue…
The least you can do is give them a hint, so they know: this isn't going to be just another Bat Mitzvah party… This is going to be the coolest dance they have seen, starring your dancing Bat Mitzvah.
Teal Blue Silver Teal Bat Mitzvah Card with Glitter + Ribbon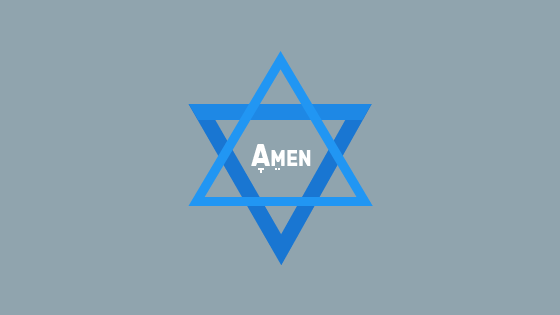 To make your Bat Mitzvah card look cool, you can skip the cool dancing or movie star themes, and go straight for the glitter.
I mean, when you get ANY invitation that involves diamonds and a ribbon, you're basically saying to your guests: "This isn't going to be your average Bat Mitzvah party… you wouldn't want to miss this". 
A luxurious card for a luxurious event. 
Note: The image shows just the front of the invitation…  the back looks just as nice.
Join Amen V Amen's email list and get practical Jewish wisdom you can apply to your personal life
Inexpensive Bat Mitzvah Invitations
A Bat Mitzvah party has a lot of expenses: the event hall, the Bat Mitzvah dress, the favors, and of course – the invitations.
No thrilled about spending a ton of money on the invitations, I get it…
But does that mean you have to settle for quality as well?
I'm here to show you that the answer to that question is: Hell No.
Chalkboard Lights Teal Bat Mitzvah Invitation
Top Cheap Invitation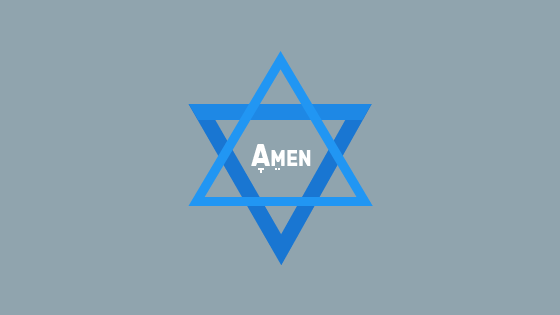 Kids see chalkboards and they immediately think of school (actually, there aren't that many chalkboards in classrooms anymore. I guess I'm just a dinosaur).
Not this time!
This time, we're talking about a delightful chalkboard. A chalkboard that puts a smile on your face and makes you wait for the special night to finally arrive, as opposed to counting the seconds till school day is over.
With such a beautiful, customizable and cheap chalkboard – you get a creative Bat Mitzvah invitation that gets people excited. 
Green Teal Blue Tree of Life Bat Mitzvah Card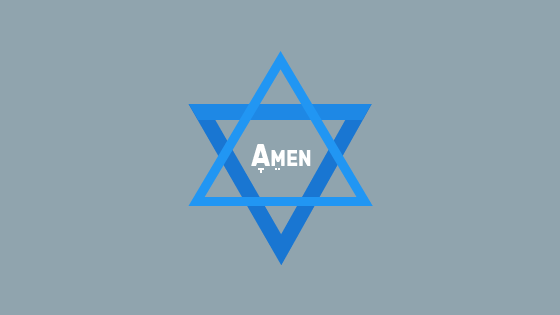 In Judaism, the Tree of Life is a symbol of wealth & fruitfulness.
Fortunately for you, that rule doesn't apply to this Bat Mitzvah invitation card. For a low price, you get a beautifully designed card, with a lovely illustration of the Tree of Life on a lime-green & Teal-blue background.
Music in the Air Bat Mitzvah Card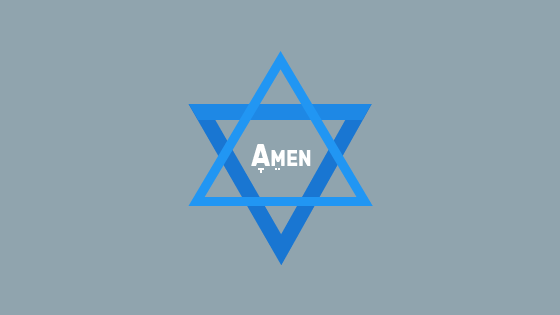 Love Music is in the air. Actually, in this particular case, it's both Love & Music and a Star of David, all in one card.
With a variety of paper options for you to choose from, a lovely color combination (aqua & gold) and a pinch of creativity (I believe in you), you can create a phenomenal invitation for a very inexpensive price.
Because In case anyone is wondering, it's going to be a party! 
Fancy Bat Mitzvah Invitations
If you decided that you DO want to invest in fancy Bat Mitzvah invitations, then you're going to love this section.
Don't get me wrong, the invitations you saw up to this point are all beautiful (we personally curated every one).
But if you're looking to go the extra mile to reach the "WoW factor", then this is it…
Hold your breath, and scroll down when you're ready.
DIY Teal Vendome Damask Bat Mitzvah Card
Fanciest Invitation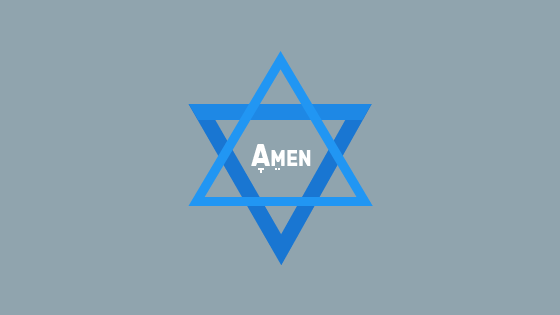 This exceptional Bat Mitzvah card is my personal favorite card on this entire list (in case it looks familiar, is because you already saw a quick preview of it on the main image of this article).
It could've easily been the top choice on any of the categories above, but I decided it's worth the fanciest award on this list: the "Fanciest Invitation" award (obviously).
Let me put it this way: if the queen of England was Jewish, and she asked to recommend her a Bat Mitzvah invitation for her daughter, the princess, I'd recommend this one.
Why did I mention the queen of England? Because she's rich, and this invitation doesn't come cheap… so keep that in mind before you choose this card.
Ornate Tree of Life Purple Bat Mitzvah Card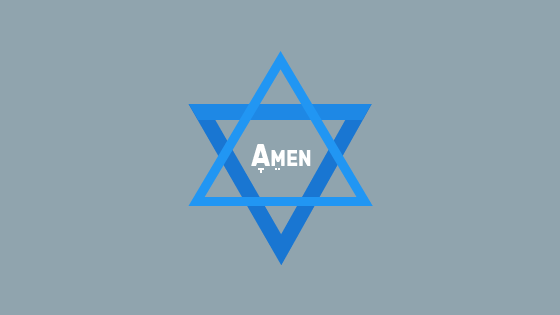 What if the queen of England was having financial problems, but still wanted a fancy Bat Mitzvah card? Then this one would be a close second.
This colorful invitation includes a gorgeous illustration of the Tree of Life with leaves falling from it, and a bright lime green bird flying above it facing towards your invitation text.
The best part? It looks even better in person than it does on the image.
An extraordinary Bat Mitzvah card your guests won't be able to ignore.
Tip: you can complement this stunning card with matching RSVP cards, stickers, and other cool favors.
Purple + Teal Tree of Life Bat Mitzvah Invitations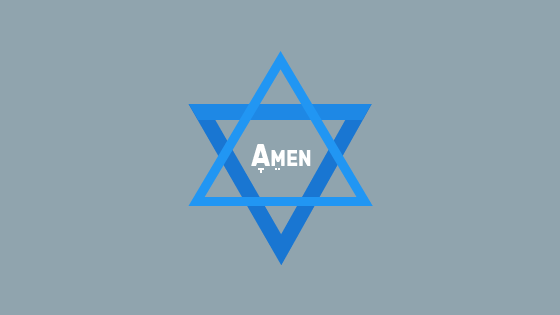 If the other fancy cards were a bit too colorful for your taste, then let's tone it down a little.
I have to give props to the design of this card:
The purple + teal colors contrast perfectly
The fonts match together nicely
The swirling leaves from the Tree of Life + Star of David give it a nice elegant touch
As a design geek – I say "bravo".
Recommended: Got a speech prepared for your daughter's Bat Mitzvah? If not, check out this Bat Mitzvah speech guide to help you write an inspirational (and funny) speech.
Beach Themed Bat Mitzvah Invitations
Boys have their sports-themed Bar Mitzvah invitations. How about the girls?
Let's just say that most girls aren't really raging sports fans… but they do love beach-themed Bat Mitzvah invitations.
You'll see why they're so popular in a second…
Tropical Beach Bat Mitzvah Invitations
Top Beach-Themed Invitation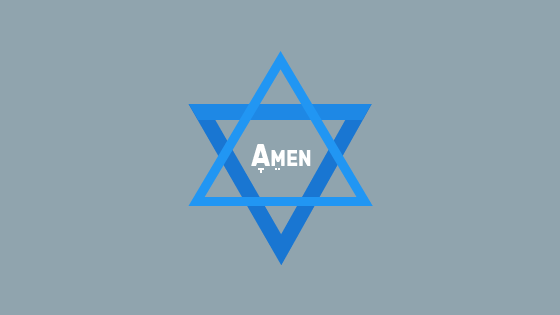 Let me be honest here: most beach-themed Bat Mitzvah invitations are awful.
That's why stumbling into this cool tropical beach invitation was like a breeze of fresh air in a hot tropical beach (see what I did there?).
I don't know what it is, but there's something special about combining the beach, palm trees and a Star of David (reminds me of the beach in Tel Aviv).
Tip: Perfect for a luau themed (Hawaiian) Bat Mitzvah party. 
Blue Gold Watercolor Beach Bat Mitzvah Invitations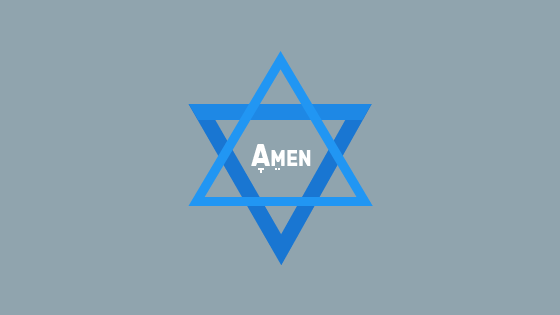 This unusual watercolor card is a good option to consider if you prefer a more "playful" version of a beach-themed Bat Mitzvah card.
The design features lovely palm trees, string lights, and swirls, colored in modern blue and green watercolor with faux gold.
If you prefer a simpler (and cheaper) Bat Mitzvah beach card, then this might be a good alternative. 
Conclusion
Your daughter's Bat Mitzvah party starts with a great Bat Mitzvah invitation.
First impressions matter… and a cool invitation is your first opportunity to get your guests excited and look forward to it.
Hopefully I helped you find a Bat Mitzvah invitation card that does just that… If I did, let me know in the comments (I like to feel good about myself 🙂 ).
I wish your (not-so-little-anymore) girl Mazel Tov, and an awesome Bat Mitzvah!