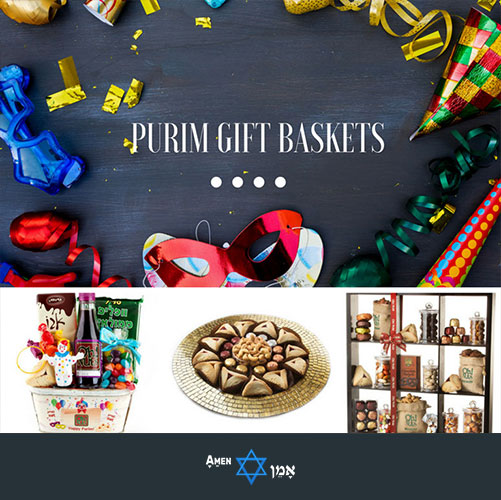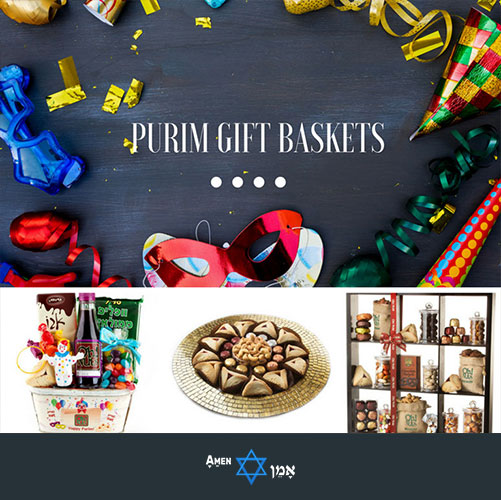 Amen V'Amen is supported by its audience. That means when you purchase something from one of our partners through one of our links, we may earn a small commission at no additional cost to you. Amen V'Amen is also an Amazon Associate, so we may earn a commission from qualifying purchases. Thank you for your support!
What's your favorite part of Purim?
Usually, there are three possible answers to that question:
Send/receive Mishloach Manot baskets
Dress up in cool Purim costumes
Send/receive Purim baskets while dressing up in cool Purim costumes
Hmm… it seems that there's only one answer after all…
In Purim, we give Mishloach Manot as a sign of friendship, unity, and care to the people around us. Every Jew is required to send a Shalach Manot to at least one person.
Luckily – most of us care about more than just a single person (I hope)… so more often than not we end up sending several Shalach Manot to the people we love.
Therein lies the secret of this special Mitzvah: the more we give ⇒ the happier we get.
It's a beautiful cycle: one filled with love, joy and caring.
And in this guide, we're going to kickstart the cycle with the best Mishloach Manot & Purim gift ideas we can give to our family, friends and loved ones…
Read More…