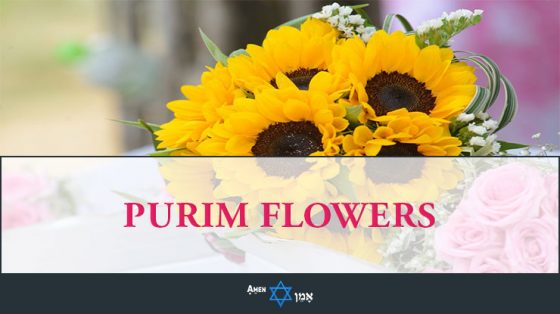 Believe it or not – there's more to Purim than just baking a few Hamantaschen, getting a goofy costume and sending out a Mishloach Manot.
Sure, the Mitzvah does require us to send a Shalach Manot to at least one person…
But some (read: ALL) of us care about more than just a single person… and some of us (read: ALL again) tend to love some people more than others (waving to my boyfriend in the stands 👋).
How do you express that love? Whether it's for our spouse/significant other or a beloved family member?
The answer is (hopefully) NOT "by getting them a bigger Shalach Manot" or "by getting them Hamantaschen with more chocolate inside".
But one of the answers may certainly be: "by getting them beautiful Purim flowers."
Now… let's assume my boyfriend is reading this article (no pressure, darling) – what flowers do I secretly wish he'd get me for Purim?
Let's explore that question further… shall we? 🙂