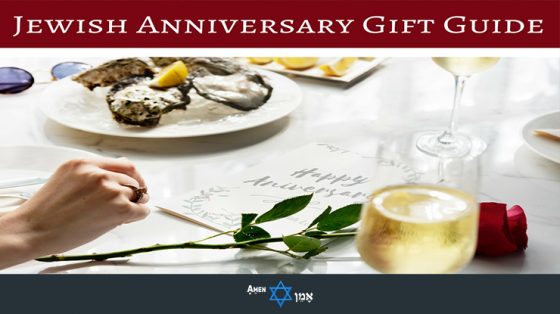 The special day is around the corner: the wedding anniversary!
I bet the million-dollar question you're asking yourself right now is:
"What Jewish anniversary gift should I get?"
Because one thing's for sure: a special wedding anniversary deserves an equally special Jewish anniversary gift.
That's exactly why I created this gift guide: to help you find the best gift possible for such a big day… doesn't matter if it's your 1st Jewish wedding anniversary or your 50th.
Let's get started…