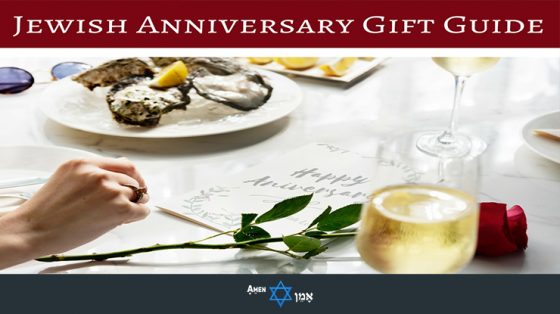 Amen V'Amen is supported by its audience. That means when you purchase something from one of our partners through one of our links, we may earn a small commission at no additional cost to you. Amen V'Amen is also an Amazon Associate, so we may earn a commission from qualifying purchases. Thank you for your support!
Jews have their own "shtick" when it comes to celebrating holidays and special occasions:
But unlike holidays, Jews celebrate special occasions just like any other culture (albeit with a "Jewish twist"): Jews get engaged, get married… and of course – the topic for today – they celebrate a wedding anniversary!
And just like any other Jewish celebration – the types of gifts you'd normally give on a Jewish wedding anniversary are slightly different than in most cultures…
In this guide, we'll showcase all kinds of gifts you can surprise your significant other with on your special day, doesn't matter if it's your 1st Jewish wedding anniversary or your 50th…
Let's begin!
Read More…