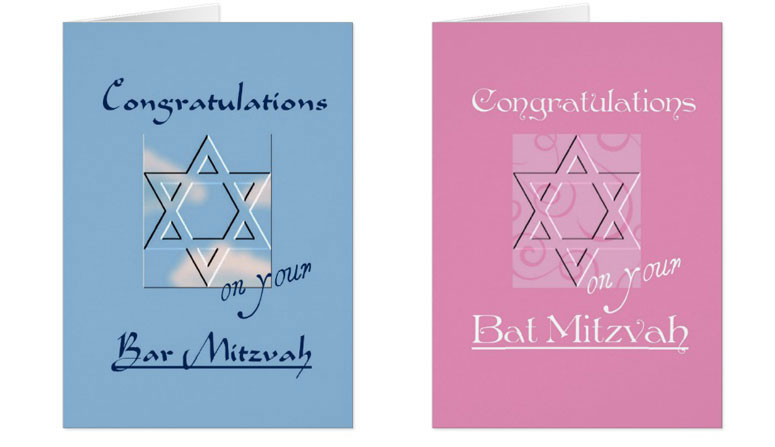 You're attending a Bar/Bat Mitzvah ceremony…
You got the boy a nice Bar Mitzvah gift (or the girl a unique Bat Mitzvah gift) for their special day…
Now… the only question remains:
"What do you write in the Bar/Bat Mitzvah card?"
After all, you want to let them know how much they mean to you, right?
These Bar/Bat Mitzvah card messages & wishes will help you do just that.
… Want to write a warm & emotional Bar/Bat Mitzvah blessing? No problem!
… How about a passage from the Talmud? You got it!
… Maybe you'd like to make them laugh? Sababa!
… Or maybe a blessing from Yoda? (no, this isn't a typo) Sure, why not!
OK, OK… enough teasing.
Let's go write a Bar/Bat Mitzvah wish that'll make your card stand out!
Note: And yes, I'm giving you full permission to use, copy or share these blessings as you please!