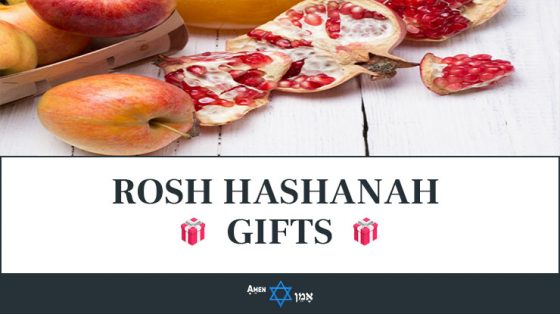 Another year has passed… can you believe it?
It seems like last year's Rosh Hashanah was just yesterday, yet here we are again!
Well, what are you waiting for? Go grab a seat at the dinner table… on the menu: Gefilte Fish, Apple & Honey, and some fish head. Mmmm sounds yummy (not)!
HOLD IT. Aren't you forgetting something?
Don't tell me you're planning to arrive at a Rosh Hashanah dinner table empty-handed…
Oy vey! That's not very "Jewish" of you, now is it?
You better load up on a few Rosh Hashanah gifts for your loved ones, quick… Otherwise, you might discover a fish head with your name on it (you know, mafia-style)!
Now, you may be wondering: What's an appropriate gift you can bring to the Rosh Hashanah dinner table?
Hold your horses apples, honey… You're about to find out!