20+ Best Jewish Engagement Party Gift Ideas (2018)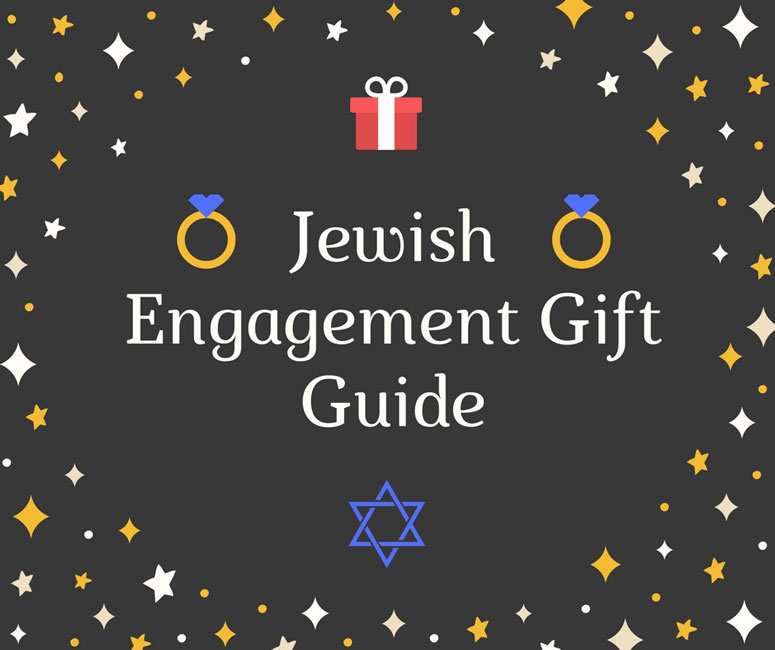 The happy couple just engaged!
Mazel Tov!
This calls for a celebration… and of course, for an engagement gift.
Now, you're probably wondering:
"But what's a good Jewish engagement gift I should get the happy couple?
Good news – you're about to find out 🙂 
Top Jewish Engagement Gifts
Spoiler alert: You're about to see a sneak peek of the best Jewish engagement gifts you can get for the couple's engagement party (also known as vort). 
Now let's go deeper down the rabbit hole, shall we?
Traditional Judaica Engagement Gifts
A Jewish engagement is a traditional event, mixed with a lot of emotion.
So, it obviously makes sense getting the young couple a traditional Judaica engagement gift.
And boy oh boy are there some great Jewish gifts to choose from…
Silver Plated Mounted Jerusalem Shofar Tealight Candlesticks
Top Judaica Gift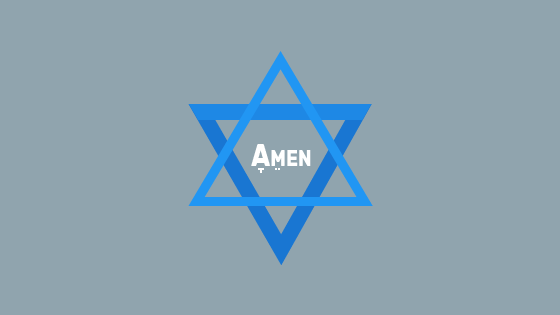 The Shofar is one of Judaism most powerful & meaningful symbols. It's used to signify important events (like Rosh Hashanah & Yom Kippur).
What better way to symbolize one of the most important days in the lives of this lovely young couple?
They say when the Messiah comes, he will arrive with the sound of the Shofar.
Hopefully, the light spread by your gorgeous gift in the couple's future home will help bring us one step closer to that day.
Yair Emanuel Anodized Aluminum 8 Piece Kiddush Set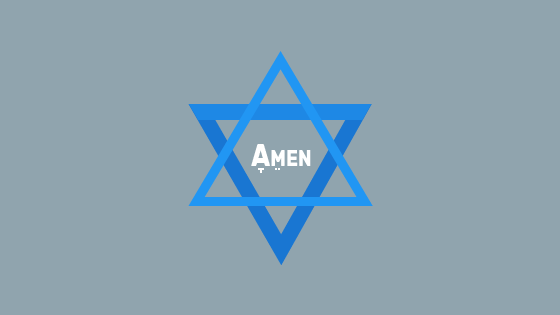 The young couple will share a lot of Sabbath & Jewish holidays together. That's a lot of Kiddush wine we're talking about here.
And what if they'll have guests over, or you want to come over for Sabbath?
That's right – they'll need a Kiddush set.
But why settle for a standard Kiddush set, when you can be a good friend and get them this marvelous, colorful & unique Kiddush set?
Trust me, with this gorgeous Kiddush set, they'll keep on inviting guests (and you) over for Sabbath.
Wouldn't that be nice?
Danon Designer Priestly Blessing Mezuzah Case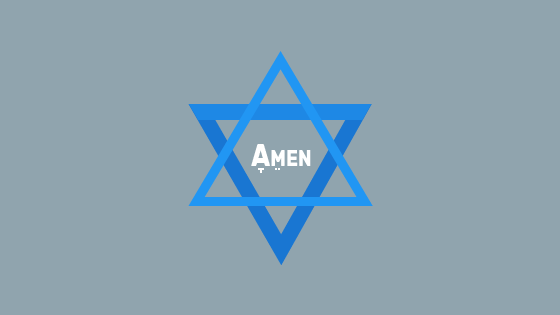 A Jewish engagement is a unique combination of ancient Jewish tradition and modern Jewish life.
What can you get the young couple that has that special combination?
A modern designer Mezuzah case is definitely not a bad idea.
That's exactly what this breathtaking priestly blessing Mezuzah case is – a masterful blending of ancient Jewish tradition and modern Jewish art.
This stunning piece of art features the famous Priestly Blessing (Birkat Hacohanim), which will bless & protect the Jewish couple's future home.
Tip: also a great engagement gift for Orthodox Jewish couples.
Engagement Gifts for Her
Our little sweetheart is engaged. Such an exciting moment in history!
Time to find her an engagement gift that will make our future bride even more exciting than she already is.
Don't get overboard though… You don't have to spend a fortune… It's just her engagement party, not her wedding night.
Her wedding is when you actually get to "take out the big guns" and buy her a truly magnificent wedding gift.
Song of Songs Golden Watch by Adi
Top Gift for Her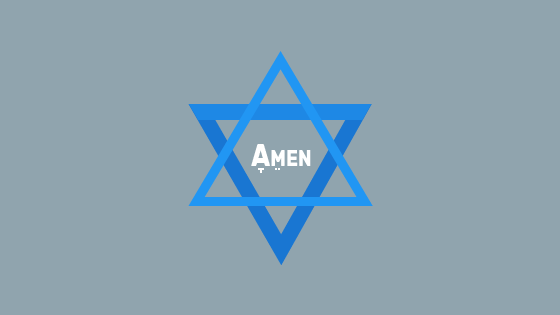 Sure, a watch is a very common engagement gift.
But as you know, we never settle for common.
And as you might have expected – this watch isn't exactly common.
This fabulous gold-plated watch features a poetic passage from King Solomon's Song of Songs, written in Hebrew: הִנָּךְ יָפָה רַעְיָתִי, הִנָּךְ יָפָה–עֵינַיִךְ יוֹנִים, מִבַּעַד לְצַמָּתֵךְ;
Which translates to: "Behold, you are beautiful, my love, behold, you are beautiful! Your eyes are doves behind your veil."
Myself and many others believe it to be the ideal engagement gift for a woman (we chose it as the top gift for a reason).
Split Roman Glass & Silver Pomegranate Necklace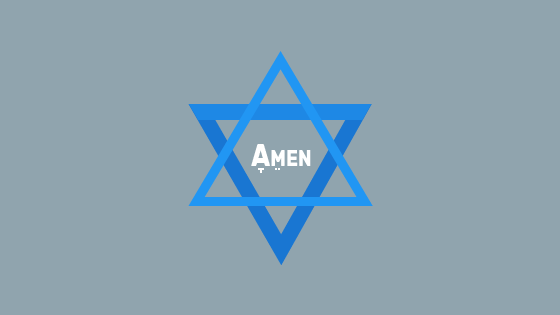 For wedding gifts, the traditional Jewelry gifts are gold & silver.
For vort engagement gifts? It's your chance to dazzle with something unexpected & beautiful.
Speaking of which – this is exactly what you're getting the young bride-to-be.
This beautiful, Roman Glass, pomegranate-shaped pendant includes exotic colors of blue & green, wrapped in an elegant sterling silver frame.
The pomegranate is a famous Jewish symbol that represents righteousness, richness & humility – all the elements of a successful Jewish marriage.
Silver and Roman Glass Circle Earrings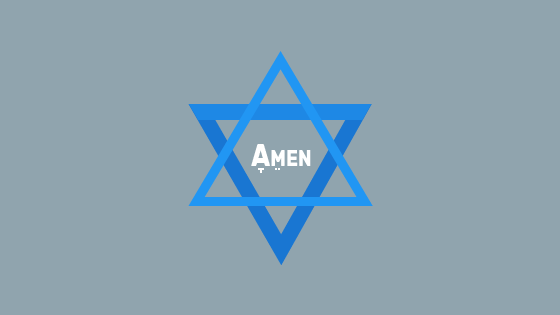 Well, since you're getting her the Roman Glass necklace, you might want to consider getting her it's earrings equivalent.
These rare Roman Glass and sterling silver earrings are a truly masterful combination of natural beauty & artistic craftsmanship.
And if you choose to get it together with the necklace? You're getting the young bride a truly extraordinary engagement gift that will make her shine for many years to come.
Woman of Valor: Gold and Silver Pomegranates Ring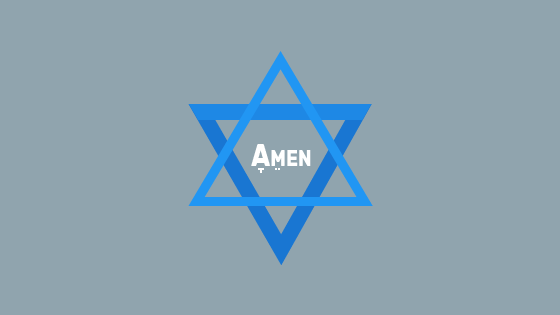 Eishet Hayil Mi Yimtza ("Who can find a woman of valor?") – King Solomon's eternal song men sing to their wives every Sabbath, is what the future husband will sing every Sabbath for his fiancé for their entire life.
His fiancé will probably wear this beautiful piece of Jewelry for her entire life. Every time she'll hear Eshet Hayil, she'll look down at her ring and remember the moment you gifted her this wonderful gift.
The ring is handmade and holds a 9K gold emblem with a decorative pomegranate, set within a decorative silver frame.
A gift she'll cherish for many years to come.
Engagement Gifts for Him
Our boy has finally grown up! He's marrying the love of his life. Before we lift him up on a chair, let's first find our future groom an appropriate Jewish engagement gift for this special occasion, shall we?
Priestly Blessing Gold & Silver Star of David Ring
Top Gift for Him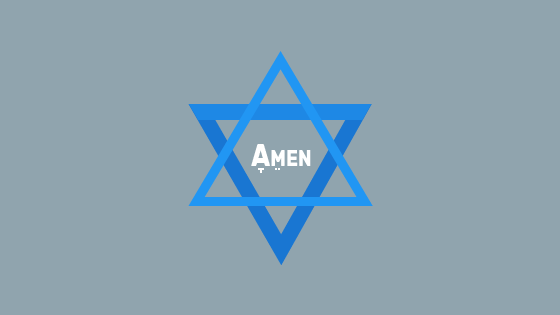 You know what's unique about Jewish engagement gifts for men?
Unlike many other occasions, a gold & silver engagement ring is actually a very suitable gift that men actually appreciate.
But if you're getting him a ring, you should get him the right one… otherwise, it will collect dust in one of his drawers and never see the light of day.
And when it comes to the "right ring", this ring is a clear winner.
Why?
Because this sensational piece of handmade jewelry is a rare blend of physical beauty and spiritual power… and it's custom made.
It includes a gorgeous 9K gold plated Star of David, surrounded by one of the most famous biblical verses – the Priestly Blessing.
A highly spiritual & meaningful any Jewish man will be lucky to get for his engagement party.
Hebrew Letters Classic Golden Watch by Adi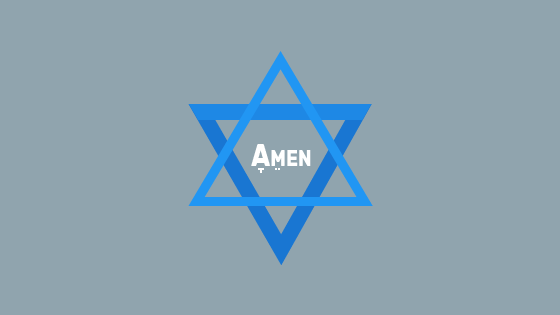 This classic golden watch by Adi has "engagement gift" written all over it (actually, it has Hebrew letters written in classic script, but whatever).
It's gold, yet classy.
It's classy, yet fancy.
It's analog, yet modern.
Making it a perfect gift for both everyday use and special occasions.
Shema Yisrael: Sterling Silver Bracelet with Gold Star of David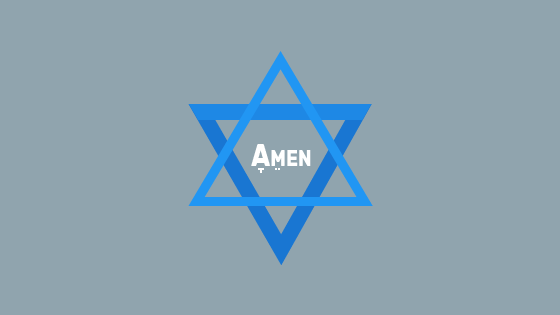 Sure, you can buy any sterling silver bracelet for the man…
But if you're choosing the route of a sterling silver bracelet, you might as well choose something with spiritual meaning.
This magnificent Kabbalistic sterling silver bracelet is engraved with the Shema Yisrael prayer, surrounding a gold Star of David in the center.
When in doubt, choose meaningfully.
Personalized Engagement Gifts
OK OK, I get it… This isn't just any other person that got engaged. It's your BFF, your sister, your favorite person in the whole world. You're looking for something more personal… more meaningful… something she'll know you bought just for her.
Well, that's exactly what these personalized engagement gifts are for.
Gold Plated Engraved Love Birds Heart Necklace
Top Personalized Gift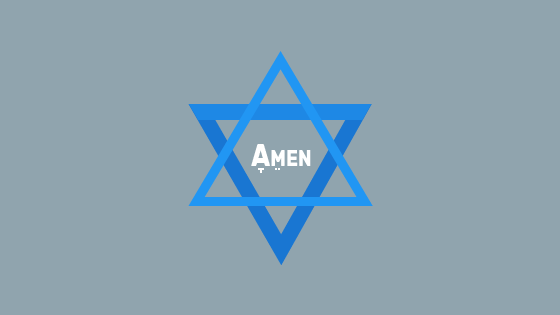 What better gift for the two love birds, than two love birds?
This exclusive design features two love birds perched on a branch together within an elegant heart design.
And of course, the cherry on top: the couple's names engraved in English or Hebrew (your choice).
An unforgettable engagement gift the two lovebirds can share & show off their love to each other.
Engraved Infinity Heart Necklace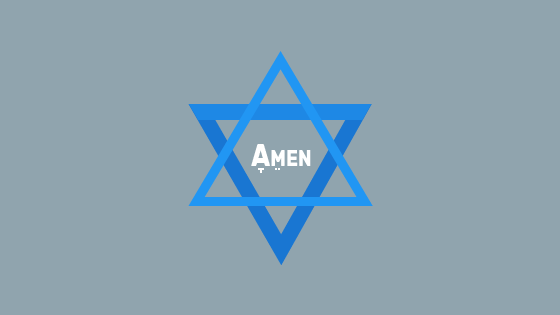 Infinite love X 2.
That's what we wish any Jewish couple.
That's exactly what we wish the lucky couple.
Add the personalized touch to it by including both their names, and they'll get an incredibly thoughtful & personalized engagement gift from you.
Silver Double Heart Necklace with Personalized Initials – (Victorian Script)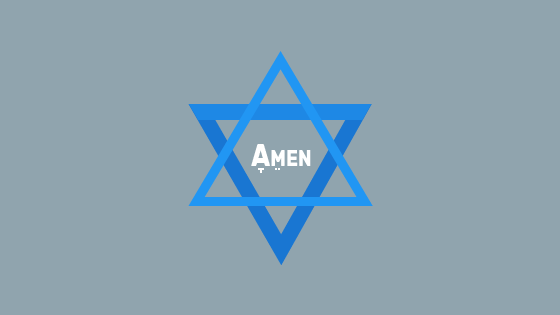 If you're looking for something more "lovey-dovey", then this stunning handcrafted work of art is definitely a great option.
Custom made for you in Jerusalem, this gift is a very thoughtful & meaningful gesture the two lovebirds will really appreciate.
The couple's initials, in two hearts, in a lovely keepsake gift box = an incredibly meaningful & affordable engagement gift.
Unique & Creative Engagement Gifts
Why get the young engaged couple another boring gift, if you can get them a unique & creative engagement gift?
Think about it – most of the other guests will probably get the traditional Jewish engagement gifts for the Jewish couple (especially if you're headed to an Orthodox Jewish engagement party)
But you? You're not any other guest, now are you? I thought so…
David Gerstein Signed Sculpture – Spring Ride
Top Creative Gift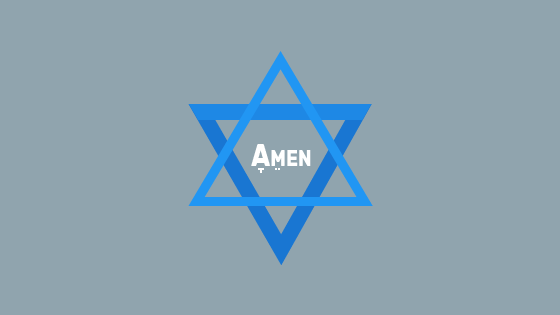 The young couple is about to embark on the ride of their lives together.
And what a better reminder than placing this colorful sculpture on their shelf at their new home.
There's a lot of meaning hidden in this sculpture.
Life will sometimes seem like an uphill road. There will be challenges, roadblocks, and difficulties… but there will also be downhill roads where things to easier.
But the bottom line is you'll always stick together, both through the hardships and through the fun parts. That's what love is all about.
Just make sure to tell the husband to look straight at the road… otherwise, that's just careless.
Yair Emanuel Hand Painted Laser Cut Bowl – Hearts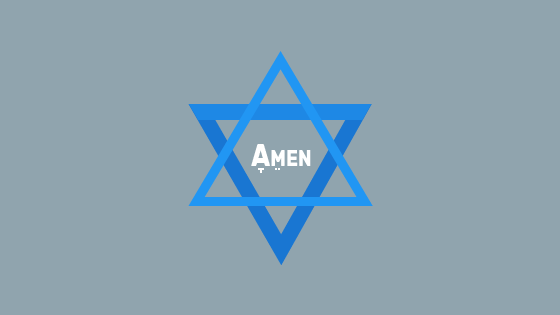 You love the young couple with all your heart. I know you do.
But why settle with one heart, if you can give them an entire bowl filled with hearts?
A joyful piece of decoration for the young couple's future home.
You can be certain that it will always remind them of your artistic and creative spirit, and your bowl-full love towards them.
Yair Emanuel Laser-Cut Wall Hanging – Love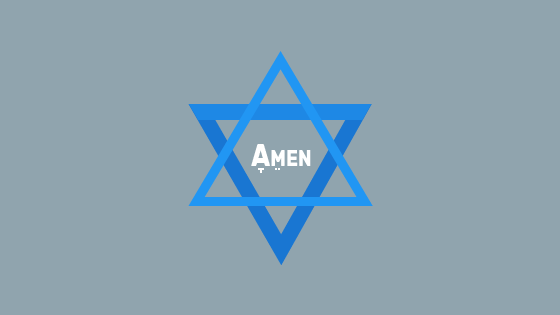 LOVE.
A hand painted sculpture filled with LOVE.
The Jewish couple can proudly display this beautiful wall hanging gift at their new home, and be constantly reminded of your deep love & friendship.
A very emotional gesture, and an engagement gift they'll remember for many years to come.
Jewish Engagement Gift Baskets
Jewish gift boxes or baskets are probably the ideal Jewish engagement gift.
Why? Because it's safe.
The young couple is guaranteed to use it (or eat it).
They're guaranteed to enjoy it (unless you get something really awful).
It's a "lightweight" gift, a very suitable gift for a Jewish engagement party.
Crystal Pedestal with Top Quality Chocolate
Top Gift Basket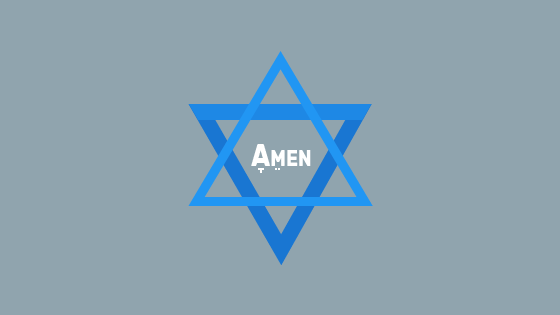 Looking to create the famous "WOW effect"?
Then you need the following: a crystal pedestal, and lots of top quality chocolates.
Lucky for you, this one has it all.
A beautiful pedestal filled with sweet, Parve chocolates. That's all a young couple needs in life.
Galilee's Exclusive Boutique Red Wine and Olive Oil Gift Box
This marvelous gift box from Galilee comes from one of Israel's finest boutique wineries – straight from the Galilee region in Israel.
The couple just got engaged. That's a great reason to do Lechayim with this classy bottle of red Merlot wine.
And sure, after enough glasses of wine, you'll find yourself doing Lechayim with the virgin oil as well. Don't worry, it's delicious (and you'll be drunk anyway).
Heart Shaped Lucite Dish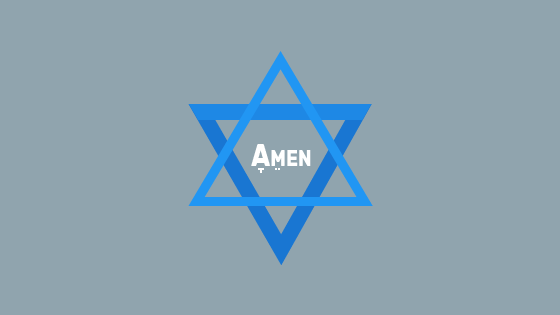 What gift can be more fitting for a Jewish engagement party than a Kosher chocolate gift platter shaped like a heart?
This huge heart Lucite platter is PACKED with sweet treats:
Toffee dark chocolate covered almonds
Chocolate bonbons
Plump raisins
Cashews
Mouthwatering truffles (a lot of them)
Oh, and by the way, it's Parve, which means they can enjoy this sweet gift box after the steak dinner.
Funny & Cute Engagement Gifts
Are you the crazy friend? Or the relative with no boundaries?
Then forget all the gifts above… they're not for you.
Instead:
You'll want funny engagement gifts, not Judaica gifts.
You'll want gag engagement gifts, not wine boxes.
You'll want witty gifts, not boring gifts.
Mr. & Mrs. Aprons – Couples Wedding Gift Set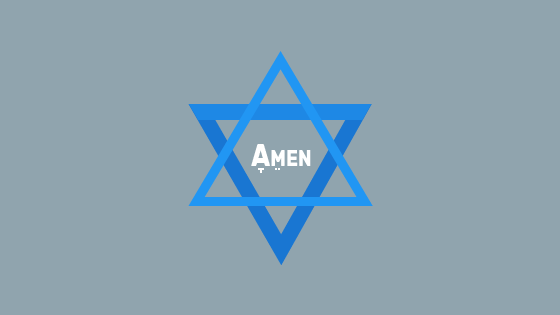 Yep, they're about to become Mr. & Mrs.
And as a young couple deeply in love, they'll probably be spending some quality time in the kitchen together (until the husband gets lazy), so might as well do it in style.
Since you're the crazy friend. Your goal is to raise a few smiles on their faces and justify your "crazy" title.
This is the gift that will keep your title.
King Beer Queen Wine Glasses
Top Funny Gift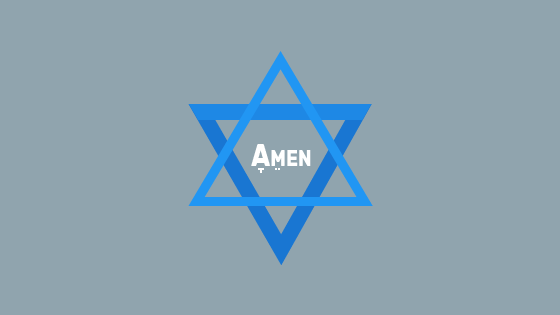 An engagement gift for cool, young couples…that is if they have a sense of humor.
By no means does this mean that the man * has * to drink beer and the girl * has * to drink wine.
In fact, who said the man can't be queen and enjoy a nice glass of wine? And who the hell said girls can't be kings and shouldn't drink beer while watching a football game?!
That's just sexist! (kidding. See, that's funny)
Luxor Linens Egyptian Cotton Terry Robes with Couple's Embroidery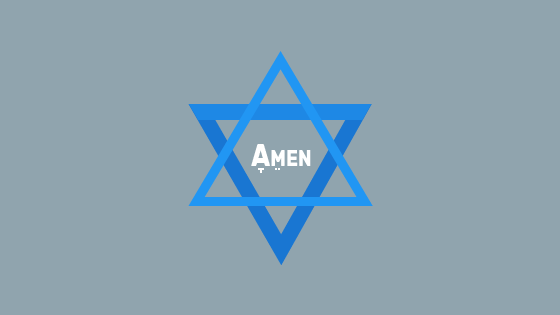 Not exactly a "Ha ha funny" gift, but rather a "uniquely-funny" gift.
What couple wouldn't be happy to get the highest quality, soft, Egyptian cotton bathrobes for their engagement?
Especially in the beginning of the marriage, where love is always in the air, they'll be sharing quite a few baths with each other.
Conclusion
I hope I helped you find a few unique Jewish engagement gift ideas.
I'm curious to know what gift you ended up getting the couple?
Did you get them a gift that I didn't list here? Let me know what it is and I'll maybe add it to the list!
Tell the young Jewish couple I said Mazel Tov 🙂