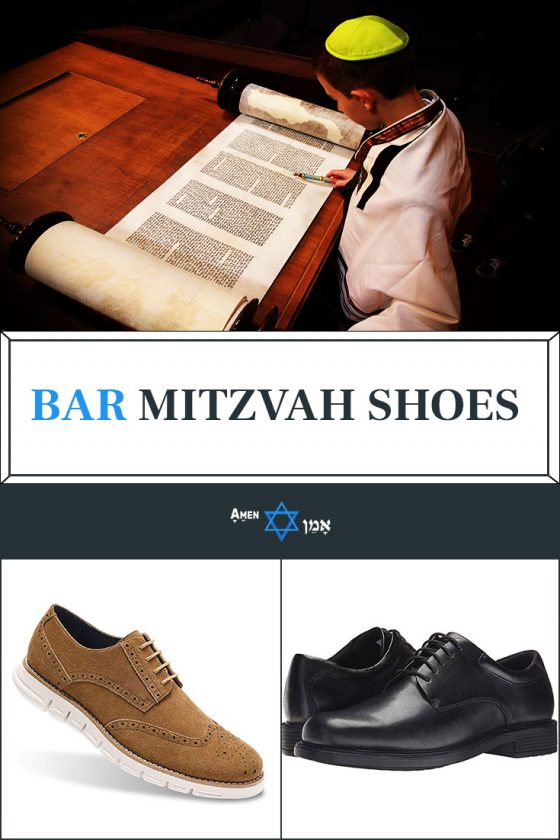 When was the last time you stepped foot (pun intended) in a shoe store?
I remember the days we had to walk all the way to the shoe store, try on 16 different pairs of shoes, only to notice the store owner slowly getting annoyed that we're wasting their time… Until you eventually had to give in and buy a pair… not because you liked it, but because you felt bad for the store owner.
Thank Goodness – those days are long gone… because today, you can buy any pair of shoes without ever leaving your comfy chair (or bed? or bean bag?).
Including… your boy's Bar Mitzvah shoes!
Wait. Did I just say boy's shoes? I'm sorry, I meant man's shoes.
Because guess what…? Your little "boy"? Not such a boy anymore…
The young man is about to celebrate his Bar Mitzvah – the day he finally transforms from a kid → to a young Jewish adult (at least according to the Torah… hold off on the alcohol there, fella).
One thing is for sure: a Bar Mitzvah boy deserves to show up to his big day wearing a pair of fancy shoes.
That's exactly why I wrote this article – to help you find the shoes your boy is going to wear as he steps up to the Bimah – and fills you up with pride, joy, maybe even a few tears.