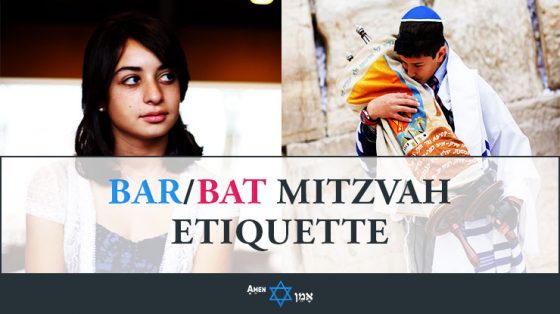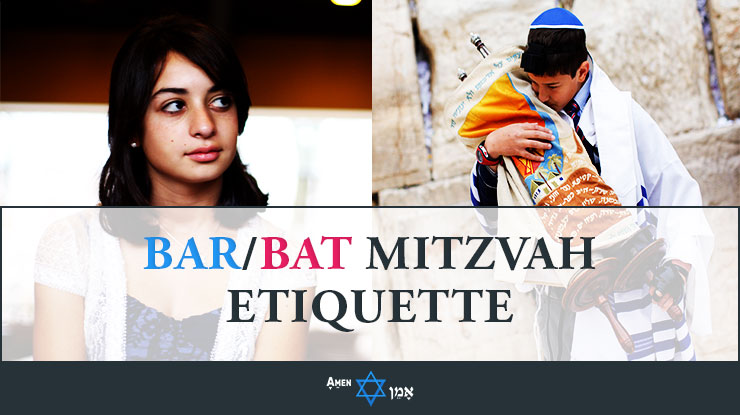 Bar/Bat Mitzvah ceremonies these days look NOTHING like the old days.
Here's how it used to look:
You attend the Bar Mitzvah's Torah reading in the synagogue
You get together in the family's house for an intimate Kiddush & light meal (a luncheon)
The Bar/Bat Mitzvah and the parents would give a speech
You go home
The End
Now?
"Intimate" turned into a BIG & flashy Bar/Bat Mitzvah party…
A "light meal" turned into a massive feast with lots of alcohol (for the real adults), music and dancing…
And the speeches? Well, they still exist…including the (not so) funny jokes by the (drunk) uncle.
It's like we entered a new era: Bar/Bat Mitzvah 2.0.
You know what that means…
New Bar/Bat Mitzvah celebration = new rules = new Bar/Bat Mitzvah etiquette.
… What do you wear to a Bar/Bat Mitzvah?
… What gift do you give?
… What should you say (and what shouldn't you say)?
Sit tight… because I'm about to give you the answers to all of those questions (and more) …