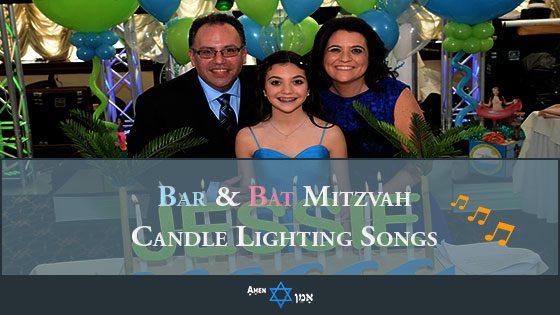 At what point during the Bar/Bat Mitzvah ceremony do the tissues come out (emotional tears, not sad tears)?
Believe it or not – it's often during the Bar/Bat Mitzvah candle lighting ceremony.
But for that to happen – you need:
Believe me – you don't want Justin Bieber playing when you invite your grandma to light a candle (just saying…).
You want a song that:
They like (or at least don't hate)

Matches the personality of the person

Is appropriate for the occasion (I don't care how much you like Busta Rhymes. It ain't gonna happen!)
Well, lucky for you – I've gathered the most popular candle lighting ceremony songs all into one place – so you don't have to spend hours scouring the web trying to assemble a song list.
Remember: These are just recommendations… if you know what songs Grandma likes, what song makes auntie Bracha laugh (or cry), or what boy-band your cousin Rachel was addicted to as a teenager (Nick from Backstreet Boys! I Love You!) – choose them!