25+ Unique Bar/Bat Mitzvah Favors & Giveaway Ideas for Your Guests (2018)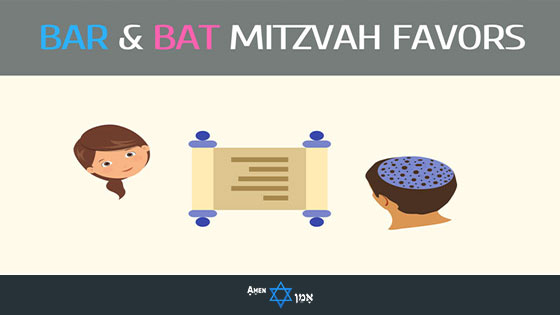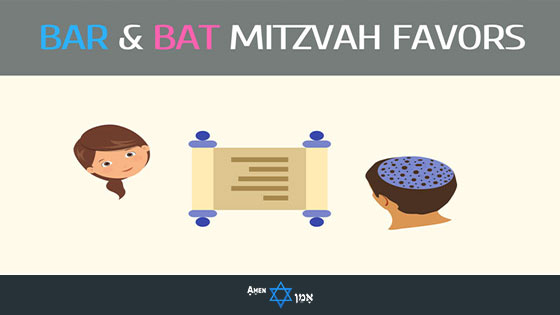 The Bar/Bat Mitzvah party is getting close…
… You booked the venue ✅
… You closed with the DJ ✅
… You sent out the invitations ✅
Now, all that's left is to make sure your guests have a blast.
And how do you do that?
You bribe them with cool Bar & Bat Mitzvah party favors & cool giveaways, of course!
Call me unethical – but that way, there's no chance they'll forget your child's Bar/Bat Mitzvah anytime soon…
Best Bar/Bat Mitzvah Favors
There are a LOT of cool Bar & Bat Mitzvah party favors in this article. But only a few of them deserve an award.
After several debates and throwing candy at each other here at Amen V Amen, we've chosen the top personalized Bar & Bat Mitzvah favors that would make your guests go home with a huge smile on their face.
After all, your guests probably got your child some amazing Bar Mitzvah gifts, so you definitely want to return a favor (hah, get it?) and step up your Bar/Bat Mitzvah swag.
Aaand here they are:
Bar/Bat Mitzvah Candy & Chocolate Favors (Sweets!)
How else can you satisfy your guest's sugar craving?
With sweets of course.
Don't worry, I promise you no one will come after you to pay for their dentist bill…
Bar/Bat Mitzvah Jelly Belly Candy Tins
Top Sweet Favor
We're starting off this sweet category with a sweet treat: Jelly Belly candy tins!
These Jelly Belly candies are sugar-free, Kosher and soy free… so it's definitely a healthier alternative your guests will be happy to eat, and NOT have to visit the dentist the week after.
Not only are these candy tins sweet, they're also very elegant looking: both the Bar Mitzvah and the Bat Mitzvah candy tin.
The Bar Mitzvah version has an elegant rustic country & black tie affair cover, and the Bat Mitzvah version is beautifully designed with white snowflakes on top + a cute pink ribbon.
You know what that means: Even the adults at your party will feel no shame walking around with these delicious treats in their hands. 
A great way to satisfy your guests and make them tell their friends all about your sweet event (pun intended).
Bar & Bat Mitzvah Chocolate Oreos Party Favors
Ever met a person who doesn't like Oreos?
If you have, please send him over to my office… we're going to have a little chat.
EVERYONE loves Oreos.
Especially when it's covered with a Star of David and a mini Torah.
Ever tried eating a Torah? I know I know, technically you're not allowed to eat the Torah – but trust me – this is "Kosher".
Note: You're probably thinking I'm high on sugar right now. I think you're right…
And the best part? Not only can you personalize the Oreo chocolates with your own text and images. You can even choose the type of chocolate and the type of sprinkles you like.
How cool is that?
Star of David Bar/Bat Mitzvah Party Cake Pops
No party is complete without delicious party cake pops.
Handmade with a secret combination of ingredients, these cake pops are insanely delicious and highly satisfying.
They're available in 3 different flavors:
Chocolate
Vanilla
Red velvet
The icing is also fully customizable: you can choose your own image, or choose to keep the lovely Star of David you see on the image…it is a Bar/Bat Mitzvah after all. 
Music in the Air Bar Mitzvah Glass Candy Jar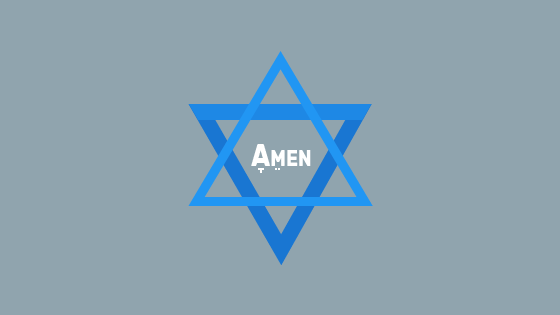 Want to wow your guests? I mean really make their jaws drop?
These 6-ounce Jelly Belly jars will definitely do the trick.
You can choose to feature mints or Jelly Belly flavors, and fully customize & design your own jar lid (just like in the image).
And since their job is already dropped, and their mouths are open – they can munch on these delicious treats at your party (and probably for days after).
Keep in mind though, although these candy jars are terrific Bar & Bat Mitzvah giveaways, it might get a little pricey to buy a ton of these… so it's best to get these if you're having a smaller party, or order just a few of them.
Bar Mitzvah Star of David Elegance Photo Gift – 45 Piece Box of Chocolates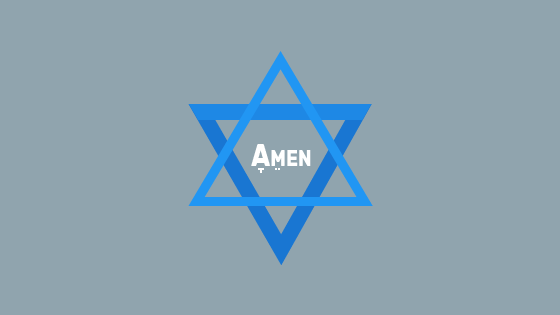 Let's face it. We're talking about 12 & 13-year-old kids here.
You want them to have fun at your child's Bar/Bat Mitzvah?
Then give them what they want.
What is it they want, you ask?
C'mon, you know the answer to that – chocolates! Lots and lots of chocolates!
Guess what happens when you personalize a box filled with 100% premium Belgian chocolate, personalized for your child's Bar/Bat Mitzvah party? 
Jewish Fortune Cookies for Bat Mitzvah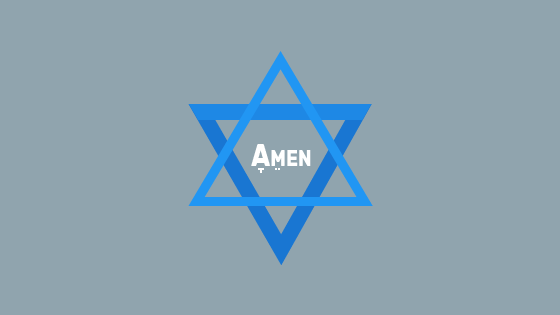 I bet you didn't know there's such a thing as Jewish fortune cookies. 
These (slightly) sweet Kosher cookies are a wonderful way to decorate your guest's tables for your upcoming Bar or Bat Mitzvah party. 
The cookies your guests will open include over 100 different Jewish proverbs, authentic folk-sayings, and witty Jewish jokes (don't worry, they're appropriate and hilarious).
For a very cheap price, you're getting a delicious, fun & hilarious conversational piece your guests will remember for a long time.
Bar & Bat Mitzvah Dancefloor Giveaways
There are 2 ways to get your guests off their butts and onto the dancefloor:
Alcohol
Cool dancefloor giveaways.
Alcohol is more expensive (and not really suitable for kids).
Cool Bar/Bat Mitzvah dancefloor giveaways it is!
Personalized Bar & Bat Mitzvah Socks Favors
Top Dancefloor Giveaway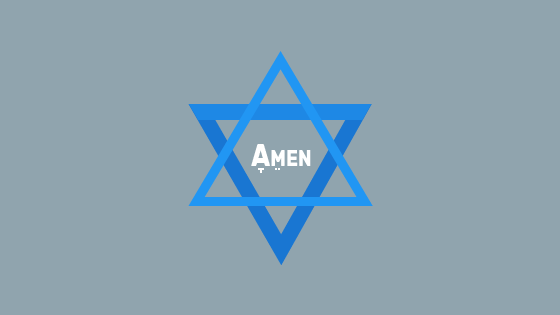 Want your guests to dance their socks off?
Why do it with boring socks, when you can do it with these cute personalized Bar/Bat Mitzvah socks?
Trust me, after you surprise your guests with these socks, they won't need any alcohol to go crazy on the dancefloor.
Rock Star Bar/Bat Mitzvah T-Shirt
I'm sure you've seen it before: a bunch of folks wearing customized T-shirts with the Bar & Bat Mitzvah's name, dancing like there's no tomorrow.
What do you think will happen when your guests wear a customized shirt with your child, the rockstar printed on it?
Forget tomorrow, they'll dance like there is no tonight!
Personalized Challah Bread Bar/Bat Mitzvah Party Favor Aviator Sunglasses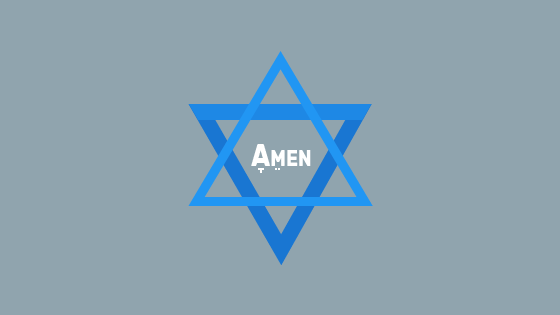 You can go the T-shirt route, which is great.
But if you want a really hilarious party swag everyone will remember, then these personalized Challah bread sunglasses are a great source of entertainment.
Just imagine your guests dancing on the dance floor while wearing sunglasses with a huge Challah on their shades. 
It doesn't exactly qualify for Hamotzi, but it sure as hell qualifies as a hilarious Bar & Bat Mitzvah souvenir…
Tip: This (oddly enough) goes well the custom Bar/Bat Mitzvah T-shirt.
Bat Mitzvah Party Favor Prize Trucker Hat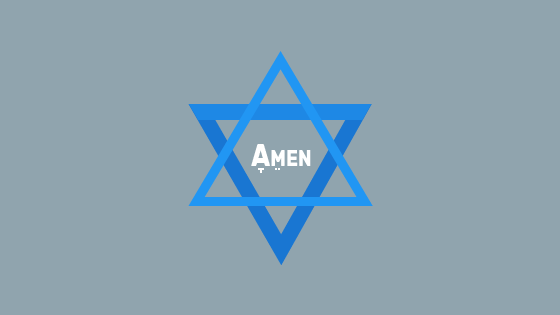 Your guests are dancing their socks off on the dancefloor and wearing your silly Challah shades… what else could possibly be missing from this ridiculous picture?
I know I know! Why don't we throw a funny looking Bat Mitzvah hat to the mix!
There! Now the outfit is complete!
My Jewish Heart – Monogrammed Ribbon Hair Tie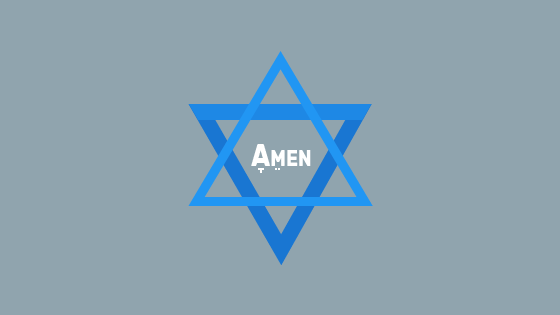 Warning: this is mostly relevant for a Bat Mitzvah party (unless you're planning to have a bunch of boys with long hair running around).
All your daughter's 12-year-old friends will be waiting for something cool to take home with them… What will that be?
Oh, the suspense…
The one thing every young girl has in common – most of them have long hair.
And most of them will probably want a unique ribbon hair tie, monogrammed with a beautiful Star of David + pearly periwinkle heart, personalized with your daughter's initials. This will guarantee that they'll always have a reason to remember your special party. 
So, everyone's happy… including you, because these ribbons are gorgeous and extremely cheap – so you can buy all your daughter's friends a cool souvenir they can actually use.
Cool & Fun Bar/Bat Mitzvah Party Favors
Most of the Bar/Bat Mitzvah giveaway ideas were nice… but are they any fun?
Not really…
What do you say we have some fun?!
Bar & Bat Mitzvah Photo Booth Props
Top Fun Favor
After you gave your guests those ridiculous dancefloor favors, it's picture time!
No, I'm not talking about the 1 millionth selfie on Instagram (geez, how many of those can you tolerate).
I'm talking about pictures with some pretty darn funny photo booth props!
Finally! Something different on the Instagram feed!
These photo booth props and DIY assembly kits are THE perfect entertainment for a Bar & Bat Mitzvah party (and the after-party!).
The best part? You don't have to pay a fortune to entertain your guests with an expensive entertainment crew. 
Star of David Bar Mitzvah Playing Cards
So far we've seen a bunch of cool Ba & Bat Mitzvah favor ideas.
But out of all these giveaways,  there wasn't even a single giveaway you can actually plat with…
Until now.
Think about how many times your guests will play card games in the near future. Not to mention when they grow up and start gambling their Bar Mitzvah money in a Poker game (oy vey!)
Bottom line: this is a fun Bar & Bat Mitzvah souvenir guests love to get (I know I would).
Rock Star Bar Mitzvah Party Favor Custom Name Date Poker Chips Set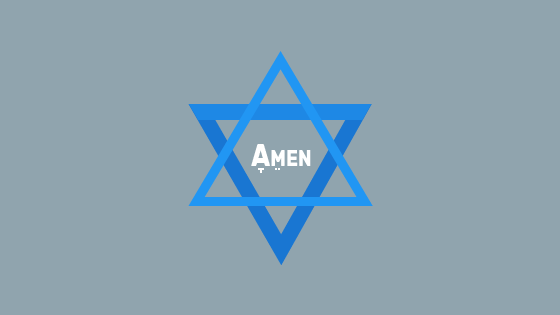 Speaking of a poker game… (I'm sorry, I couldn't help it ?)
If you're gambling your Bar Mitzvah money in a poker game, might as well do it with personalized Bar Mitzvah poker chips!
At least that way, if you lose your money (and your underwear), you'll at least get to keep the poker chips.
And if you win? Well, duh! It's because of the lucky poker chips you gave away for your Bar Mitzvah!
Unique & Creative Bar/Bat Mitzvah Party Favors
Sure, you can go with any of the traditional Bar & Bat Mitzvah party giveaways we've all seen before.
But if you want your guests to really remember your child's Bar/Bat Mitzvah party, then you need to ramp up the creativity levels and go for unique Bar & Bat Mitzvah souvenirs.
What do I mean by unique? Let me show you…
Bar/Bat Mitzvah Water Bottle Labels
Water?
That's the magical solution… water? Water is boring and tasteless!
Not anymore it's not!
With these cool Bar & Bat Mitzvah water bottle labels – you transform a bunch of boring water bottles into cool water bottles everyone would LOVE to grab their hands on.
Thanks to these water bottles, all of a sudden water becomes appealing. Who knows, maybe you could even skip the Coke? (I doubt it, but maybe!)
Dark Blue Bar Mitzvah Personalized Water Bottle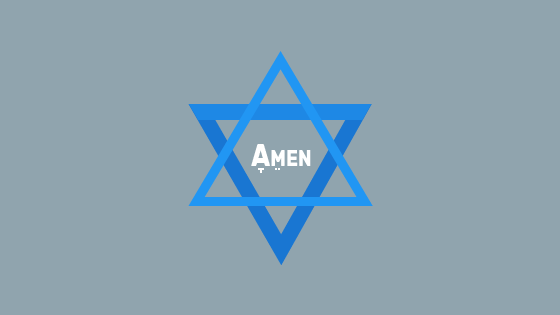 Again with the water bottles?!
What the heck is going on here? Am I promoting some weird bottled water company and you don't know it?
Relax… There are no conspiracy theories here, I can promise you that.
I don't know… I haven't seen many Bar or Bat Mitzvah parties (or any party for that matter) where they give away a bottled water… Have you?
Exactly my point! That makes it pretty unique if you ask me.
I mean, a bottled water is actually useful – it's something everyone uses (or should use) on a daily basis. Those are the kind of favors that really do you a big favor (and if they help you stay hydrated in the summer, all the better)
Bar/Bat Mitzvah Coffee Mug
Top Unique Favor
Sticking with the whole beverages theme, are we?
Yep, indeed!
Take away my water, take away my breakfast, but DO NOT touch my morning coffee, or my coffee mug! (for your own safety)
But if you do take away my morning coffee mug, the least you can do is replace it with a nice personalized Bar/Bat Mitzvah coffee mug like this one. In that case, your safety is guaranteed.
Cheap Bar & Bat Mitzvah Favors
Not everyone can afford to spend a ton of money on Bar Mitzvah party favors for your guests.
I get it, trust me.
That's why I created this section of inexpensive & more affordable Bar Mitzvah favors, so you won't break the bank trying to satisfy your guests.
Custom Bar/Bat Mitzvah Printable Torah Candy Bar Wrappers
Top Cheap Favor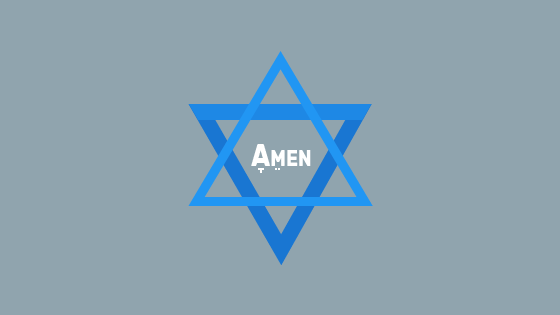 How cute is this?
Sure, you can simply hand out candy bars and call it a day. 
But look at how cute these Torah candy wrappers are.
Tell me it's now worth going the extra mile…
Simply download, print, and wrap your candy bars with these wrappers, and your guests will enjoy their candy bars way more.
Glass Photo Coasters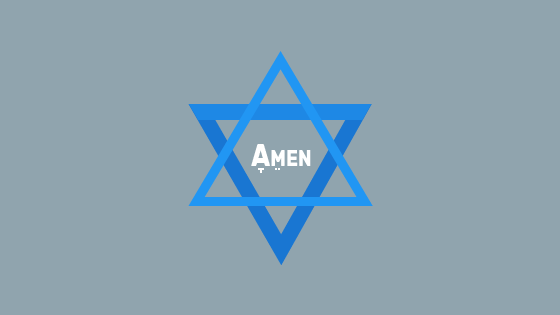 How would you like a picture frame as a Bar Mitzvah giveaway?
What about a coaster? Or a table decoration?
How about all three?
That's exactly what you get with these beautiful glass photo coasters.
You get a coaster, a picture frame, a table decoration, and one hell of a Bar Mitzvah photo favor for your guests.
And you can get creative with it too: include your guest's picture to indicate assigned seating, or have a picture of your son on it. 
Custom Bar Mitzvah Key Chain Favors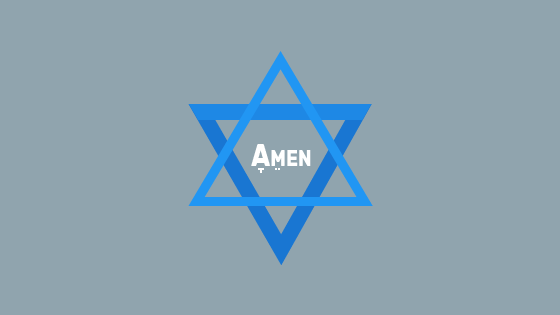 A keychain is a classic keepsake for any Jewish occasion, a Bar Mitzvah in particular.
We carry our keychains everywhere we go, so when you give away your son's personalized Bar Mitzvah keychain to your guests, they will carry it around with them, sometimes for years.
It's always cool to see your friends & family long after the Bar Mitzvah, and all of a sudden notice the keychain you gifted them in your child's Bar Mitzvah. 
Recommended: Jewish Bar Mitzvah customs & traditions
Bar/Bat Mitzvah Favor Labels & Tags
You decided to give away cool bar mitzvah treats & goodies.
Now how do you personalize them?
All you need is some labels, tags, and stickers, and you're all set.
Let's look at a few of these cool labels, shall we?
Black Blue Bar Mitzvah Thank You Favor Tag
Top Label Favor
Doesn't matter which favor bag you use for your giveaways, it's always a nice touch to add a favor tag to your favor bag (hey, that rhymes!).
And since you want to add a real personalized touch, then it only makes sense to personalize the favor tag.
These Star of David tags are unique, personalized & elegant attach to your goodie bags.
Andaz Press Personalized Chocolate Drop Labels Trio for Bar Mitzvah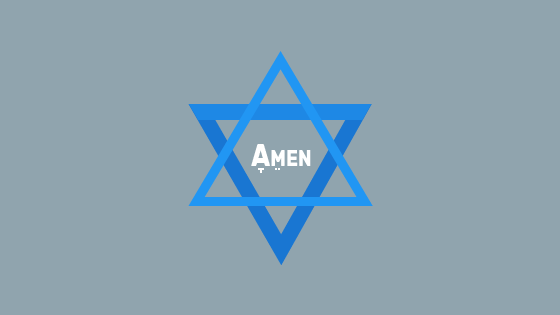 You got your guests some chocolates or Hershey's Kisses.
That's nice, but a little boring. We can do much better. After all, it's your child's big day – so let's go the extra mile!
Houston, we have a problem:
How do we transform boring chocolate drops into cool chocolates your guests will love?
The answer – personalize em'!
These personalized chocolate drop labels will transform every piece of chocolate into a unique Bar & Bat Mitzvah favor your guests wouldn't be able to resist.
Bar& Bat Mitzvah Round Stickers
Stickers! Baseball stickers everywhere!
If your son is a baseball fanatic, then he definitely would love to give away a vintage baseball sticker with a personalized message to his guests.
And your daughter? Well, she gets to add a black polka dot sticker. Not the same as Baseball, I know… but what can I say, most girls don't like Baseball… and a Bat Mitzvah is definitely not the same as a Bar Mitzvah.
Add them to your favor jars, favor bags or anywhere else you can think of. That'll bring a smile to your guest's faces.
Personalized Cellophane Bags + Labels Bat Mitzvah Favor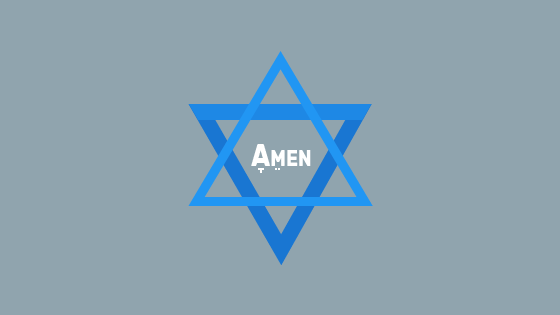 These teeny tiny cellophane bags have a fully personalized label in front of them, with the color of your choice.
Stuff these cellophane bags with your favorite cookies, candy or homemade cookies, and hand it over to your guests.
Isn't that a much more personal gesture than mass-distributing a bunch of candy?
Bar/Bat Mitzvah Favor Boxes & Goodie Bags
You chose your favorite giveaways you'll give your guests.
Now, all that's left is to wrap all of them in nice little Bar Mitzvah favor boxes & candy bags.
Careful, do NOT underestimate the importance of favor bags & boxes… you know what they say about first impressions, right?
Star of David Favor Box
Top Favor Box
Stars of David… so many stars of David, your guests will feel like they're in Israel (maybe they are?)
If you'd to send your guests home with a smile, then I suggest we all learn a valuable lesson from Apple: packaging matters.
And when the packaging is so cheap – well, that's just a no-brainer.
Note: You can customize each favor box as you wish (including change the color). 
Dark Blue Bar Mitzvah Personalized Favor Bag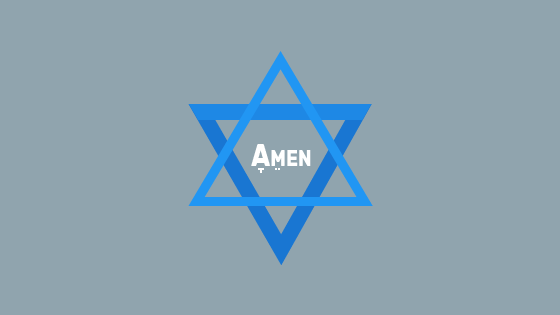 The packaging is your gift's first impression.
So, whatever custom Bar Mitzvah souvenirs you choose to give your guests, you need to make sure the packaging is at least as unique as the favors themselves.
How do you do that? With this personalized Bar Mitzvah favor bag.
Fully customizable to your taste and 100% food safe, these personalized favor bags will be a beautiful addition to your son's Bar Mitzvah supplies. 
Note: It's sold in sets of 50.
Bar/Bat Mitzvah Torah on Blue Marble Personalized Favor Box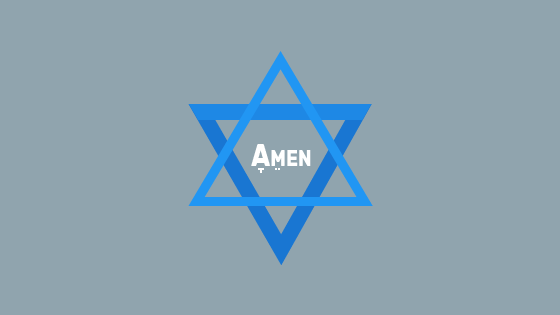 You need a favor box…
And as we agreed earlier, it has to be unique.
But here's the thing: this is still a Bar/Bat Mitzvah, the day your child becomes responsible for their own actions.
So, you might as well design your favor boxes with a lovely Torah, decorated in stunning cobalt blue marble background.
You can design the box to your liking & personalize it to your child's Bar or Bat Mitzvah party (just like I did for my fake Bar Mitzvah in the picture above).
Conclusion
I promised you the most unique Bar & Bat Mitzvah favor ideas you can find.
Hopefully, I delivered on that promise.?
Now, I'm curious: which of these personalized Bar & Bat Mitzvah giveaways did you (or your guests) like best?
Tell me, tell me, tell me! (in the comments below)
Mazel Tov!
Want to learn everything you need to throw your child a Bar/Bat Mitzvah celebration of a lifetime?