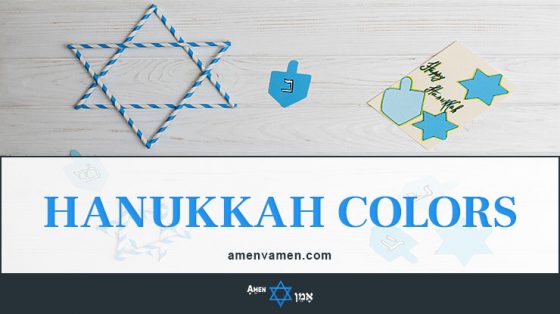 If you walked into a Jewish home during Hanukkah (please make sure you're invited to one… otherwise that's called "breaking and entering"), odds are you'll see two colors stand out: blue and white (sometimes silver).
Blue and white are the traditional colors of Hanukkah. You'll see them on anything from Hanukkah decorations, Hanukkah gifts, even modern Menorahs…
What's the deal with these colors?
A cynical fella might think: "It's probably a way for Jews to keep up with Christmas". Well, Mr. skeptic, you couldn't be more wrong…
Blue and white aren't just the traditional colors of Hanukkah… they're the traditional colors of the Jewish tradition…