20+ Unique & Modern Menorahs for an Extra Fun Hanukkah (2018)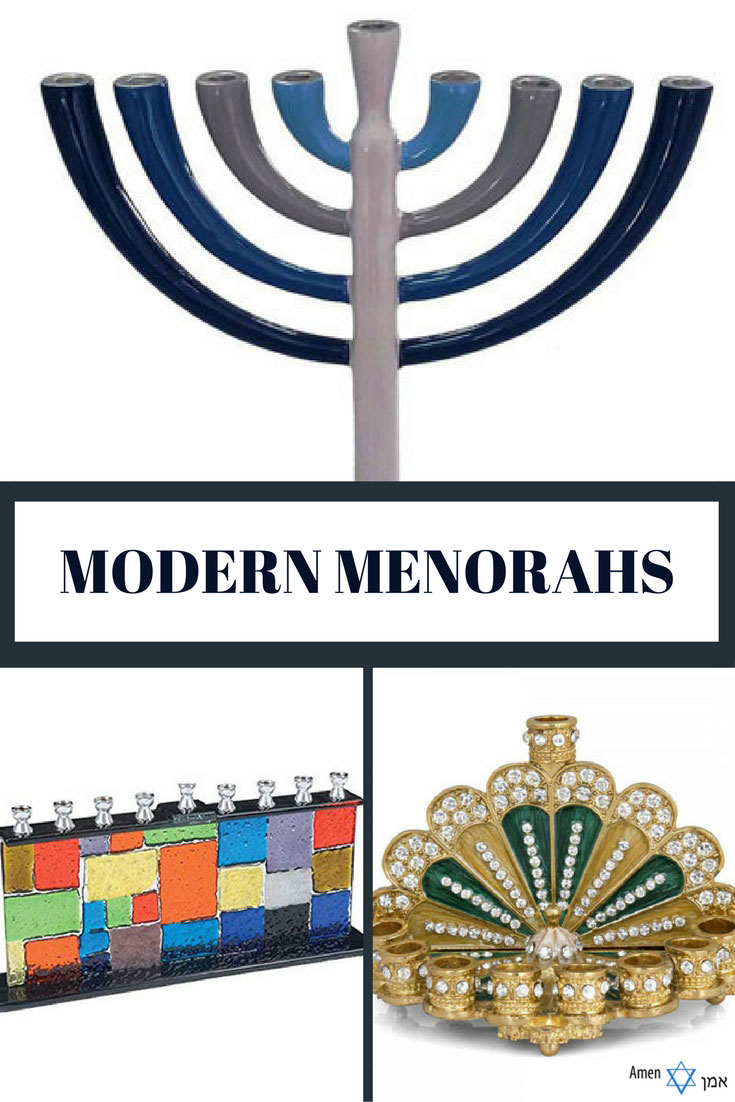 We all heard the miracle of Hanukkah thousands of times…
And if it's not your first time celebrating Hanukkah (which means you're at least 3 years old) then I guess you're used to seeing the same old traditional Jewish Menorah over and over again…
But wait.
Is that all there is to it? I mean, is a Hanukkah Menorah just about having 8 candle holders next to each other and a Shamash?
The answer: HELL NO.
Time flies, and so does Jewish creativity when it comes to designing unique Menorahs.
Allow me to present to you some of the most amazing modern & contemporary Hanukkah Menorahs that add a 21st-century twist to the most ancient Jewish symbol. 
Top Modern Menorahs
This list of modern Menorahs has a TON of amazing creations, as you'll soon find out.
Soon you won't help but wonder: "These all look amazing…but which one should I get?"
So here's a little gift for you… we chose the very best Hanukkah Menorahs from each category and gave the finalists of each category a special award.
This table showcases those award-winning Menorahs (you're welcome).
Unique Contemporary Menorahs
Let's start off with the main course.
The unique Menorahs that shine a bright light, even before you light a single candle on them: Our top contemporary Jewish Menorahs that make you feel like you're lighting the Chanukiah in Jerusalem.
 Nadav Art Anodized Aluminum Menorah or Candlesticks
Top Contemporary Menorah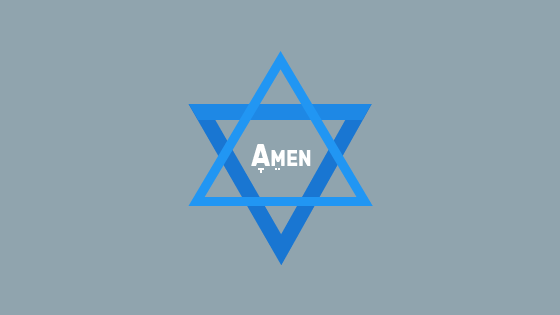 …Hanukkah is here – you take the Menorah out = exciting
…You have a great time lighting the candles for 8 days = special
…The 8 days are over, you pack your Menorah until next year = disappointing
Can you relate?
Usually, once the 8 days of Hanukkah are over, your Menorah doesn't see the light of day until next Hanukkah… isn't that a shame?
Not anymore.
Yes, it's a Chanukiah, but when Hanukkah is over – you simply reverse it, and all of a sudden it turns into Shabbat candlesticks!
You know what that means? You can display this beautiful Jewish Menorah for 365 days a year, instead of just 8 days.
How amazing is that?
Tip: You can fit both standard Hanukkah candles, as well as pre-filled gelled olive oil cups. 
Silver and Blues Aluminum Modern Menorah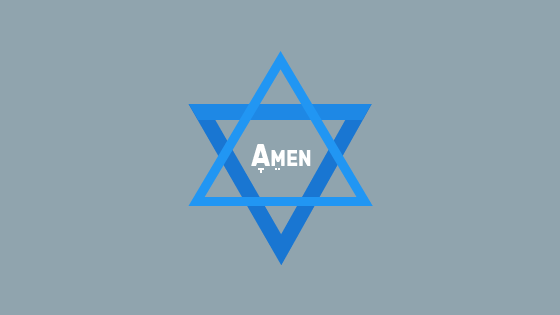 The reason I like the combination of traditional and modern – is because it's very hard to get that balance right.
Many Jewish designers try to get it right, few of them actually do…
You're looking at one of the few who managed to get it right. The folks over at Jerusalem Judaica were able to create a classic Jewish Menorah design and give it a modern & bright touch.
Tip: This modern aluminum Menorah was also chosen as one of our top Hanukkah gift ideas for Jewish friends & family.
Jerusalem Stone Split Hanukkah Menorah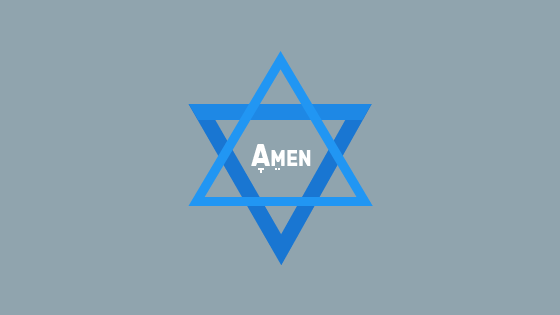 I know what you're thinking: How can you consider the iconic Jerusalem stone from the western wall be considered contemporary?
When you use it to design such a unique & bold Hanukkah Menorah – that's how.
This phenomenal Menorah design includes two beautiful wings Jerusalem stone wings, each holding 4 candles, plus the Shamash raised up high in the middle.
Let's face it, we all wish we could've spent Hanukkah at the Kotel in Jerusalem… but since that's not happening this year, we could at least bring a beautiful piece from the Kotel to us.
Modern Silver Menorahs
Modern doesn't mean "not classy". Even though it sounds like a contradiction – there's nothing like a traditional silver Menorah with a modern twist on it.
Hanukkah is also called the festival of lights. With these modern silver Menorahs, it will definitely become one shiny festival…
Rite Lite Tree of Life Menorah – Silver-Plate + Gold-Tone Cups
Top Silver Menorah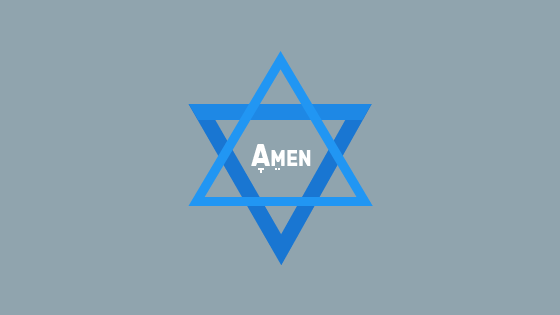 If you've been reading my blog in the past few years, you know that I'm a sucker for modern designs with traditional Jewish symbolism…It's just a fascinating combination.
It's no surprise then why this gorgeous silver-plated Menorah is at the top of the list, and our "Top Silver Menorah" award-winner.
The tree of life design
The highly polished silver-plate
The shiny, gold plated candle holders.
A simply magnificent Hanukkah addition to any Jewish home.
Nickel Plated Jerusalem Menorah + Hoshen & Western Wall Motifs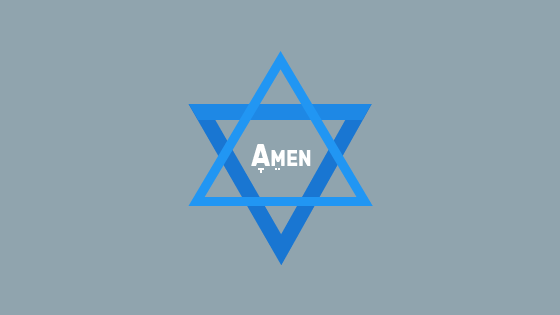 Staying in Jerusalem and the western wall (not physically, but "Menorahly"), but this time with we're adding the Hoshen stones to the mix!
This unique oil Menorah is engraved with a ton of ancient Jewish symbols:
The western wall bricks
Jerusalem's old city scenery
The priestly breastplates
The traditional oil cups
What happens when you combine them into a gorgeous, nickel plated Menorah?
You get a cool, modern Hanukkah Menorah with a traditional Jewish feel. 
Nickel Hammered Hanukkah Menorah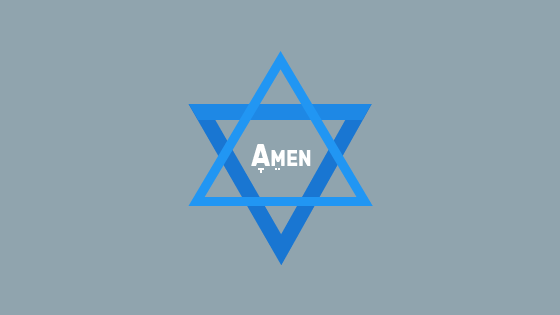 A fully silver-plated Menorah tends to also increase the price.
Well, if you prefer eating the cake and leaving it whole, then this cute nickel-hammered Menorah will do just that – keeping your money in the bank while bringing a cool Hanukkah spirit to your home.
Beautifully made, with a very compelling price – proof that you don't have to break the bank to get new, stunning Menorah candle holders. 
Modern Gold & Brass Menorahs
Do you know where the famous Hanukkah miracle took place?
In the ancient Jewish temple's Menorah.
Do you know what was so special about that Menorah?
It had 7 branches, not 9 like the modern Chanukiah.
It was made of gold.
So in the spirit of the golden Menorah, let's look at a few gorgeous gold Menorah candle holders that capture your attention the moment you notice it in the room.
Yealat Chen 24K Gold Plated Menorah – Ten Commandments
Top Gold Menorah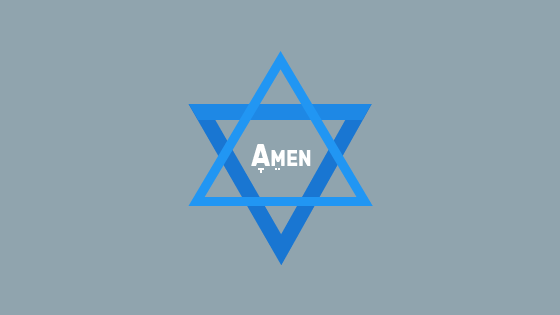 We're all familiar with "Jerusalem of Gold".
How about a gold Hanukkah Menorah designed with Jerusalem on top of it… ever heard of that?
Now you have…
This magnificent 24K gold plated Menorah combines an elegant combination of the old city of Jerusalem and the ten commandments, held by the Lions of Judah… symbols that represent Jewish history, spirituality and strength.
You can enjoy lighting this modern Chanukiah during the 8 days of Hanukkah, and when the holiday is over – all of a sudden it turns into a gold masterpiece you can display at your home.
Enameled &  Jeweled Miniature Menorah (Sunrise) – Green + Gold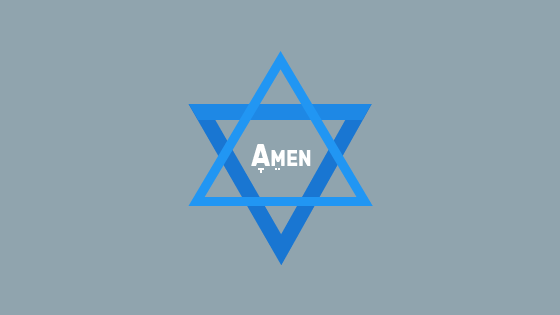 Ever heard the word peacocking? Peacocking is when someone dresses up to catch people's attention.
Well, allow me to introduce you to the FIRST peacocking Hanukkah Menorah… and I mean it quite literally (looks like a peacock).
And boy oh boy does this breathtaking Menorah have a reason to peacock… This Israeli-made (in Jerusalem actually) miniature Menorah is completely enameled and covered with Jewels.
Needless to say, this Menorah can, should, and will be used as a decorative art piece after Hanukkah is long gone.
A beautiful gift if you're looking to dazzle someone you love, especially during Hanukkah.
Orit Grader Leaves Menorah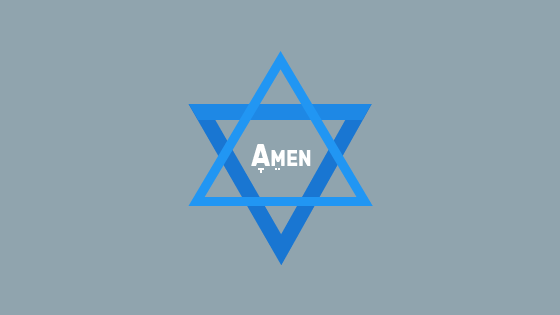 This luxurious Jewish Menorah is actually not made of gold… it's made of brass.
That doesn't make it ANY less special… (if anything, it only makes it less expensive)
Orit Grader drew her inspiration for this Hanukkah Menorah from the beauty in nature. Her signature "netting" covers the delicate (yet sturdy looking) Menorah.
Add that to the soft color, elegant style, and the fact that it's made in Israel – you get one hell of a Hanukkah gift for a close friend or family member.
Tip: Available in three colors: red, blue and autumn.
Modern Oil Menorahs
What was the miracle of Hanukkah?
Come on, we've all heard the story… repeat after me: "The oil that was supposed to last for one night lasted for 8 days".
Hang on a sec… aren't we using candles instead of oil these days?
Yes, we do… but wait!
We certainly can use Jewish oil Menorahs… in fact, it's much better! You get a chance to actually "relive" the Hanukkah miracle. How cool is that?
And yes – there are quite a few special modern oil Menorah candle holders out there to make it even more exciting… 
Yair Emanuel Textured Nickel Hanukkah Menorah
Top Oil Menorah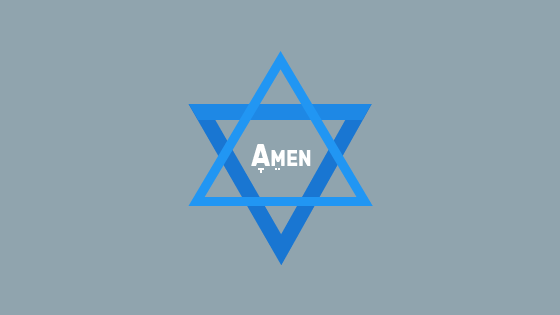 You might be thinking: "This Menorah looks weird".
I couldn't agree more… in the most positive way possible.
Without Yair Emanuel's "weirdness", we would have chosen yet another standard Menorah, instead of this unique one.
With such an unusual design and colorful blend, it takes a wonderfully "weird" person to appreciate this unusual piece of Hanukkah art.
I consider myself "weird" … how about you?
Yair Emanuel Painted Metal Menorah – Birds in Pomegranate Tree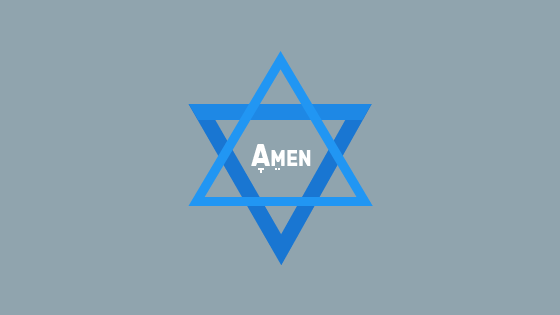 If you're looking for a modern oil burning candelabra, you might as well go for a Chanukiah you can use as a nice piece of home décor during the rest of the 357 days of the year.
Colorful birds in a pomegranate tree? Now there's a nice and colorful touch that can upgrade any standard living room into an artistic living room.
The great thing about this cute little Menorah is that you can't even till it's a Hanukkah Menorah from afar…
Imagine the surprised look on the face of your guests when they see this little bundle of artistic joy light up in Hanukkah… how exciting is that? 
Tip: You can pre-fill it with olive oil cups or candles.
Yair Emanuel Anodized Aluminum Geometric Menorah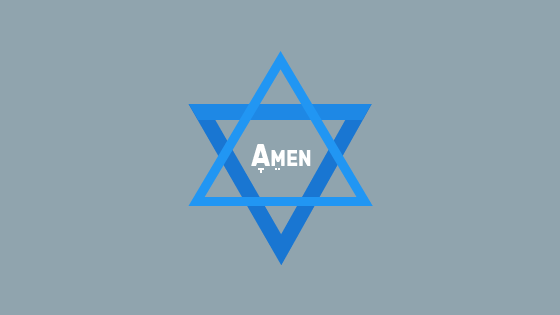 As a kid, I hated geometry.
Perhaps if they used this geometric Menorah to teach me, I would've listened in class.
Only a creative genius like Yair Emanuel can make cylinders, spheres, and circles into a flawless geometric design that makes you all of a sudden see math in a bright and shiny way.
A great gift to make your kids appreciate math, and prove to them that geometry (with a little Jewish creativity) can be put to good use.
Bonus: This Menorah also comes with a Hanukkah blessing pamphlet (in Hebrew and English), so you can recite the Hanukkah prayers and sing the Maoz Tzur with your kids while they appreciate their newly discovered passion for math.
Modern Wood Menorah
This has to be my favorite section.
Why?
Because nothing represents modern Jewish candle holders better than these remarkable modern wooden Menorahs.
I mean, how often do you get to see a Menorah made of wood?
That's your chance to shine and surprise your friends & family with a completely unexpected Menorah they haven't even knew existed…
Yair Emanuel Wooden Dreidel Menorah – Jerusalem
Top Wooden Menorah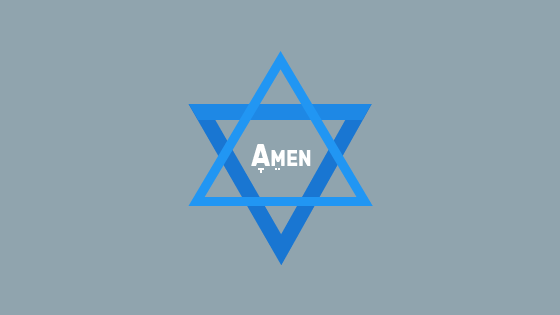 What are the two most famous Jewish symbols of Hanukkah?
Menorah
Dreidel
And 3: Sufganiyot (jelly doughnuts), not exactly relevant here, but I couldn't help it…
Did you know you could combine the two famous Jewish symbols into one?
This incredible Menorah is made out of 9 dreidels in a row… hand-painted and gorgeously designed.
But here's the coolest part: you can play with each dreidel individually (!).
If that doesn't wake up your inner child, I don't know what will.
Yair Emanuel Wooden Accordion Menorah – Jerusalem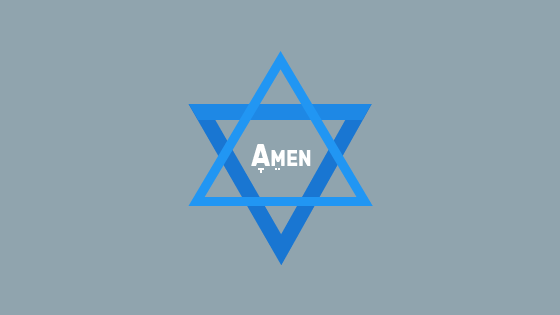 Earlier, we combined a Menorah and a dreidel.
Now, we're combining a Menorah and an accordion (told you Yair Emanuel was creative)!
The accordion is designed to expand for each day of Hanukkah:
On the first day: one candle holder is open
On the second day: two candle holders are open
Guess what happens on the 3rdday?
Hanukkah is a festival – you may want to get yourself an accordion to celebrate it properly.
Bonus: You also get a free Hanukkah blessing pamphlet in Hebrew + English, so you can say the Hanukkah blessings and sing Maoz Tzur with your beautiful voice.
Yair Emanuel Wooden Fitted Menorah – Jerusalem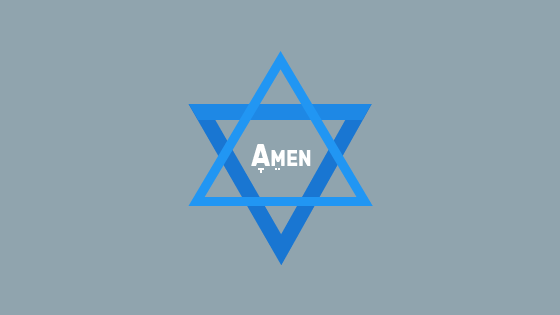 What else is Yair Emanuel hiding under his sleeve?
A modern, lively & artistic wooden-fitted Menorah, that's what!
These gorgeous, interactive, hand-painted Jewish Menorah candle holders present a vibrant look of Jerusalem, each side showing different aspects of the city.
Jerusalem never looked so colorful…
Modern Glass Menorahs
Usually, the only "heat" comes from the Hanukkah candles… especially during the cold winter time.
But what if I told you there are some unique Menorahs that were actually MADE by heat?
These remarkable Menorah candle holders are made of fused glass, once again bridging the traditional with the modern, and clearly finding its way on this article.
Fused Glass Wall Menorah Multi-Colored
Top Glass Menorah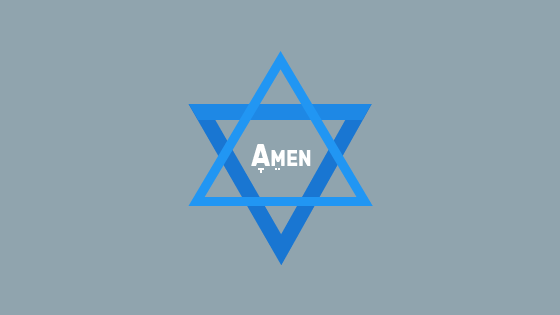 Half canvas, half Jewish Menorah.
This gorgeous fused glass Menorah art was designed and fused (by exposing it to 1200 Degrees heat) into this remarkable piece of art.
Rabbi Nachman used to say that it's a great Mitzvah to be happy always. That's especially true during Hanukkah.
With these colorful & cheerful candle holders at your sight, being happy is a piece of cake.
A great little piece to have during the 8 days of Hanukkah. And if you want something to cheer up during any other day of the year – leave this standing for the rest of the year, and it will get the job done! 
Fused Glass Hanukkah Menorah Clear Crushed Look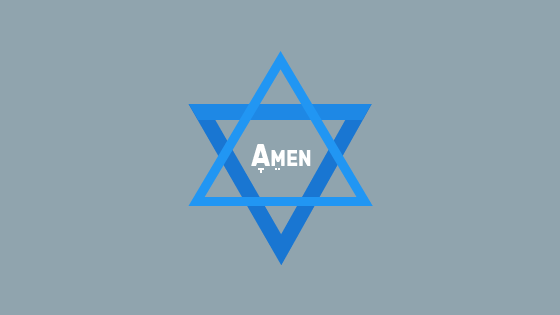 This flashy Hanukkah Menorah has a distinctive crushed look, after being fused in >1000 degrees heat.
And trust me when I say that the picture does NOT do justice with this shiny, crisp Jewish piece of art… It's truly one of a kind.
In fact, if it hadn't been a bit more expensive than the first one (the colorful wall Menorah), this would've probably won the "Top Glass Menorah" award.
Tip: This is one cool Hanukkah gift to get someone with good taste. 
Marbled Blue Hanukkah Menorah – Hand Made by Tamara Baskin Art Glass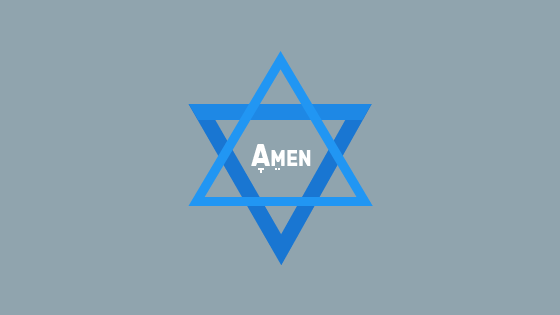 Jewish artists are great at taking beautiful, traditional Jewish symbols and transform them into a modern Jewish art exhibit… in this case, a marbled art exhibit.
The only thing traditional about this unique Menorah candles holder is the 9 branches and the Shamash. Other than that – this artistic canvas/Menorah is 100% contemporary, almost futuristic.
When you light it up, you'll realize that you often lose yourself in the deep, blue design.
And if that's not enough – this creative, artistic Menorah is guaranteed to last you for life…
Note: That wasn't a typo: If this contemporary Menorah doesn't last you for life, Tamara Baskin gives you a LIFETIME guarantee, no questions asked. 
You Will Also Like: the most beautiful glass Menorahs for an artistic Hanukkah.
Get brand new holiday gift ideas for your lovely friends & family - just in time for the next Jewish holiday!
Modern Electric Menorahs
It's true that Electric Menorahs are just for decoration purposes, and don't replace Kosher Menorahs. But since we usually display electric Menorahs publically (usually on the window), you'd want to display a special electric Menorah that shines a special light on your neighbors and friends.
It's no wonder why modern Electric Menorahs have become such a popular sight in the past few years… If you're looking to join the party – then you'll love this section.
El Menorah Polished Chrome Plated Electric Menorah + Gold Accents
Top Electric Menorah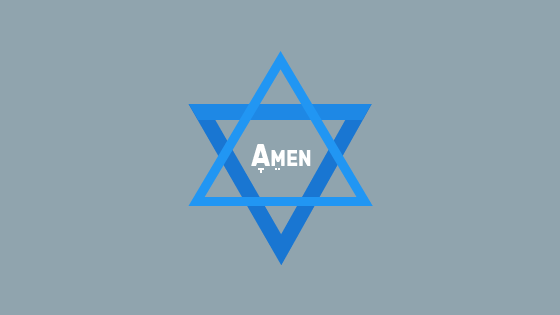 El Menorah just made a couple of appearances in the "Modern Glass Menorahs" section.
Now it's time they shine a light in this section.
You can immediately see why their electric Menorah deserves a spot (the top one) on this list – it looks incredible… and I'm not just talking about the design either.
If you ever owned an electric Menorah, you probably noticed that most of them are made of pretty low-quality plastic.
The folks at "El Menorah" took a different route: they managed to create a high-quality electric Menorah with chrome-plated candles and eye-catching gold accents.
Clap it up for the visionaries!
Silver Arch Low Voltage Electric "Rainbow" Menorah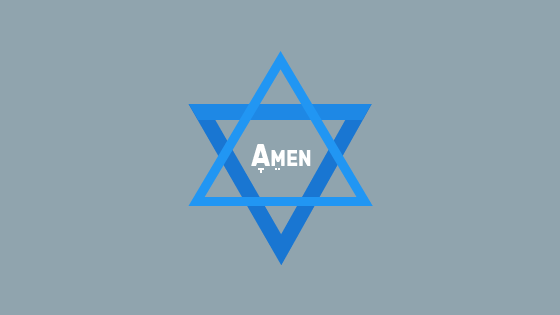 After Yair Emanuel dominated the "Wooden Menorahs" section, it's time for his cameo in this one with his electric rainbow Menorah.
Just like Emanuel's other contemporary designs, this Menorah and its original silver arch design will catch your eye the moment you step foot in the room.
And once turned on – the room (or window) will light up with a soft glow, turning even the darkest rooms (metaphorically speaking) into peaceful ones.
Zion Judaica LED Electric Hanukkah Menorah  (Battery/USB Powered)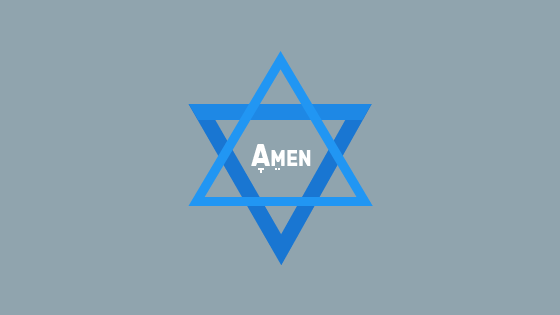 I know what you're thinking: "this Menorah looks pretty traditional to me…"
You're right because it is.
Then what the hell is it doing in the modern electric Menorahs section?
Because this is simply the best and cheapest electric Menorah you can lay your hands on, and it would be a sin not to mention it.
And sure, it's not the most "modern" design, but I think you'll agree that it looks pretty outstanding nevertheless.
Plus, It has:
Flame-shaped LED bulbs (very bright and last FOREVER)
A USB port that can turn on one candle at a time by a push of a button.
This Menorah has become a huge success and quickly became the most popular, bestselling electric Hanukkah Menorah.
So not exactly modern, but a great choice if you're looking for a reliable option.
Modern Crystal Menorahs
We already had silver and gold… and as this article is reaching its end (If you're reading this – I'm proud of you for sticking around!), it's time for "dessert" …
If you think the silver & gold Menorahs were special, then you're in for a huge treat with these breathtaking crystal Menorahs.
These crystal Hanukkah designs are the ultimate gift you can get someone who appreciates high-quality Judaica, especially for Hanukkah or other special occasions (wedding, anniversary, housewarming…).
Godinger Large Crystal Menorah
Top Crystal Menorah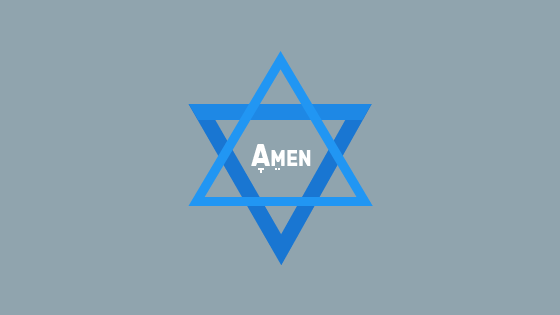 Godinger has been handcrafting amazing crystal items for over 30 years… Thankfully, they didn't leave out our lovely festival of lights.
This fantastic modern design strikes a unique balance of a traditional Jewish Menorah with a contemporary spin, which is VERY hard to pull off properly. But if anyone can pull it off, it's Godinger.
This is one stunning looking piece and for a very compelling price.
This large crystal Menorah is a wonderful gift to get on many special occasions (and I don't just mean Hanukkah):
A fabulous Hanukkah gift (obviously)
Stunning Jewish wedding gift for a close friend or family member
Thoughtful wedding anniversary gift for your lovely spouse – especially if it's your 15thanniversary (crystal wedding anniversary)
And of course – for your own self!
If you're looking for a nice decorative piece that is eye-catching, conversation-starting and jaw-dropping – then it's your lucky day.
A dazzling (and very affordable) crystal Hanukkah Menorah for one lucky person.
Note: Not only is Godinger the best modern crystal Menorah, it also received our "Top Crystal Menorah" award.
Crystal David's Harp Hanukkah Menorah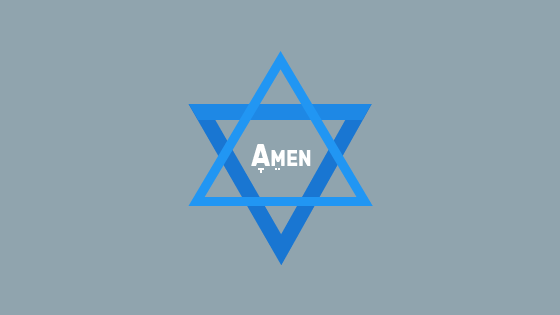 This is one of my favorite modern Menorahs on this list… care to guess why? (Hint: King David is one of my favorite characters in Jewish history)
Designed after King David's famous harp, this crystal oil Menorah is a marvelous addition to add to your Hanukkah celebration – filled with rich history and Jewish symbolism (it also comes from Israel).
Trust me, the unusual design makes it an unbelievable eye-catcher, EVEN when it's not lit up… so even after Hanukkah is over, you'll get a chance to display it in your home all your year round (till the next Hanukkah comes along).
Note: It was also chosen as one of our top oil Menorahs for a traditional Hanukkah celebration.
Hand Painted Menorah Candelabra Embellished + Intertwining Flowers Design 24K Gold & Blue Crystals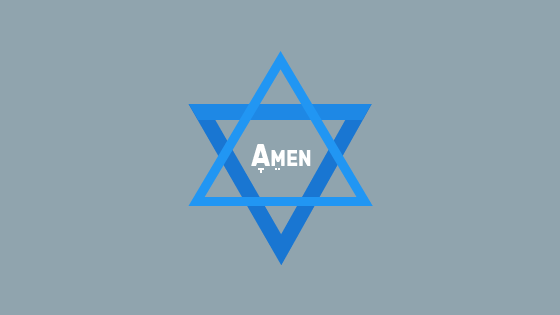 I don't use the term "jaw-dropping" very often, but in this case, it's called for…
If you notice people gazing at the Menorah lights – know that in this particular case, it's not the lights they're staring at… it's the Menorah itself.
That will be followed by an inevitable remark in the lines of "WHERE on earth did you get this?"
This is one hell of a piece to add to your collection… And if you don't have a collection – then it's a great reason to start one.
An extraordinary Jewish crystal & gold Menorah that upgrades any Jewish house.
Tip: While this Menorah can be used on Hanukkah, it's still best used as a decorative piece.
Conclusion
There you have it…
The proof is in the pudding (Hanukkah donut with pudding is even better): Hanukkah Menorahs come in all shapes and forms… and my oh my those are some unique shapes and forms.
These creative & modern Menorah designers took an already beautiful Jewish symbol and added an extra artistic flavor to it.
That's what happens when the finest artists from Israel get creative…
And now it's your turn to get creative and choose your favorite contemporary Hanukkah Menorah… I have a feeling it will kick-start some interesting conversations this Hanukkah.
After you're done choosing your favorite Menorah candle holders – don't forget to let me know in the comments which one you chose (just curious).
Happy Hanukkah!