Homemade Jelly Filled Powdered Donuts (Hanukkah Sufganiyot) Recipe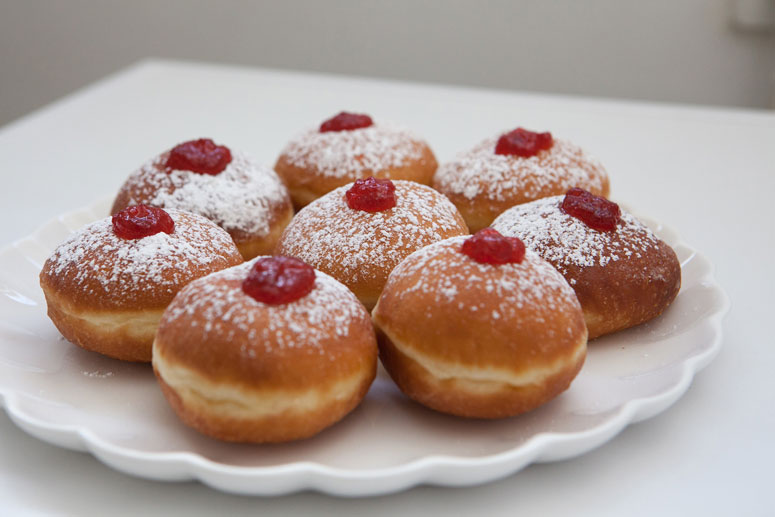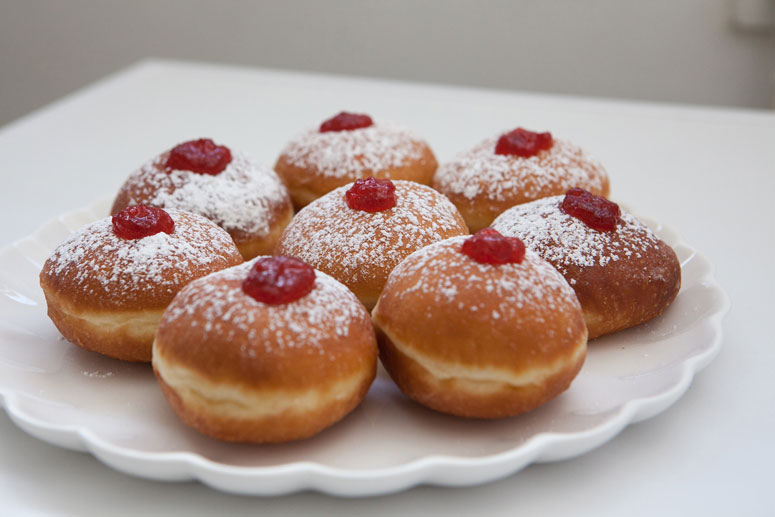 Amen V'Amen is supported by its audience. That means when you purchase something from one of our partners through one of our links, we may earn a small commission at no additional cost to you. Amen V'Amen is also an Amazon Associate, so we may earn a commission from qualifying purchases. Thank you for your support!
When you think about Hanukkah – what's the first thing that comes to mind (besides cool gifts)?
Menorahs? Dreidels?
One thing is for sure: jelly-filled Hanukkah donuts (aka sufganiyot) is definitely one of em'!
Let's ignore the fact that these delicious donuts are the biggest contributor to our Hanukkah bellies. We can worry about getting rid of our "holiday weight" later (that's what New Year's resolutions are for).
For these 8 days – we're going to focus on making delicious Hanukkah jelly-filled donuts for the kids with this dead-easy recipe.
Summary
How did your jelly filled powdered donuts turn out?
Did you use homemade or store-bought jelly?
We would love to hear all about your Sufganiyot experience in the comments! And please also rate the recipe if you liked it.
Be'Teavon & Happy Hanukkah!