13 Amazing Glass Menorahs for Hanukkah 2018 (Made in Israel)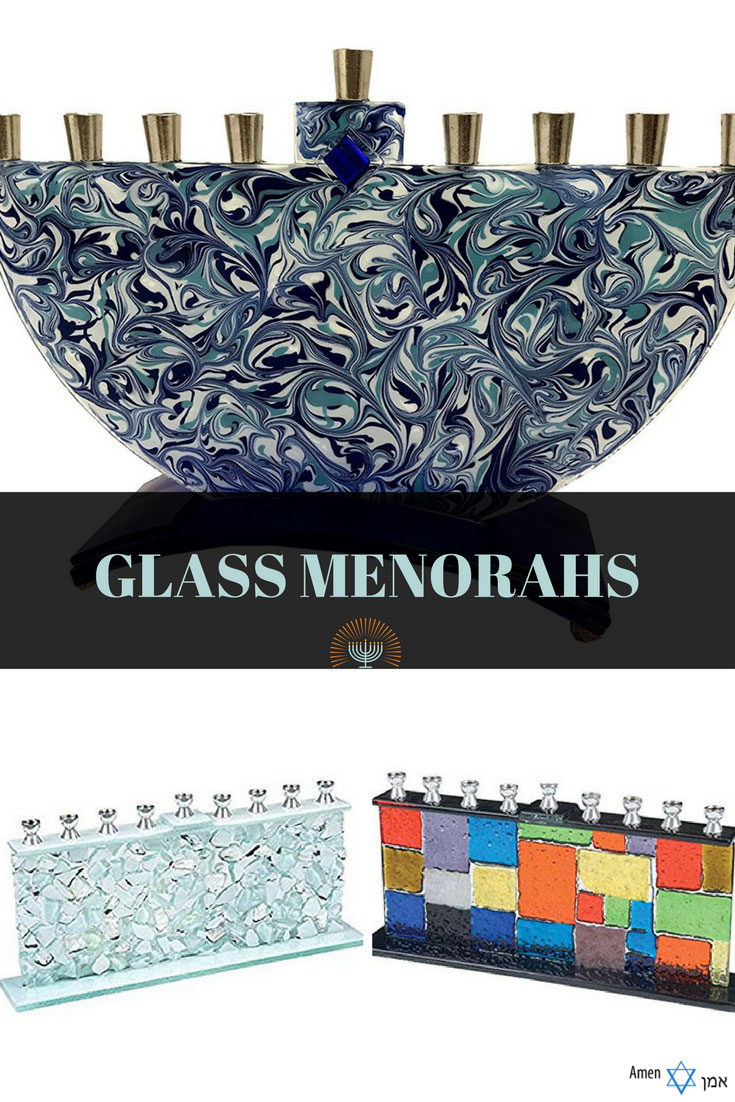 Hanukkah is here…
Let's raise a glass for the occasion!
Hang on – I'm not referring to a glass of wine (that comes later). I'm talking about a glass Menorah!
In case you haven't noticed, there are a TON of Hanukkah Menorahs available these days. They come in all shapes and forms…
In the past few years, a new Menorah design started to become insanely popular: glass Hanukkah Menorahs.
You're about to find out exactly why they became such a huge hit, and you'll discover the most creative glass Menorahs you've ever seen.
Top Glass Menorahs
There are a lot of glass Menorah options out there: Menorahs made of fused glass, stained glass and even silver glass. And we included the best one from each type (and even game them awards).
How about a little glimpse at the award-winners… sound good?
I've got you covered!
Here's a quick look at our award-winning glass Hanukkah Menorahs you can light on this upcoming festival of lights.
Modern Glass Menorahs
We're all familiar with the traditional Menorahs: the 9 candle holders usually with the Shamash raised in the center.
Modern times drove innovation, which led to these remarkable contemporary glass Menorahs you're about to see in a moment…
Marbled Blue Hanukkah Menorah – Hand Made by Tamara Baskin Art Glass
Top Modern Glass Menorah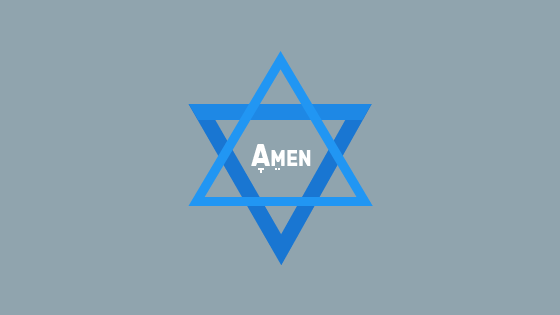 Jewish artists are great at taking beautiful, traditional Jewish symbols and transform them into a modern Jewish art exhibit… in this case, a marbled art exhibit.
The only thing traditional about this unique Menorah is the 9 branches and the Shamash. Other than that – this artistic canvas/Menorah is 100% contemporary, almost futuristic.
When you light up this beautiful, handmade Menorah, you'll realize that you often lose yourself in the deep, blue design.
And if that's not enough – this artistic Menorah is guaranteed to last you for life…
Note: You read that right: If this contemporary Menorah doesn't last you for life, Tamara Baskin gives a LIFETIME guarantee, no questions asked. 
Glass Wave Hanukkah Menorah: Tulip (Lily Art)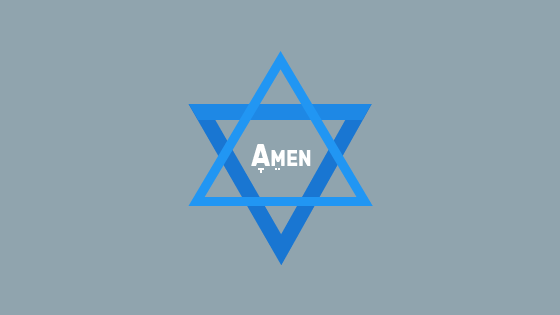 When you're talking about glass Judaica – there's one name that comes to mind as quickly as a jelly donuts come to mind when talking about Hanukkah desserts – and that's Lily Art.
Lily Shohat (founder of Lily Art), the Israeli Judaica artist is the undisputed queen of glass Jewish items – and she thankfully didn't leave the Hanukkah Menorah behind.
Her beautiful glass wave Hanukkah Menorah became one of the most popular glass Chanukiah choices on Hanukkah. The special design features a beautiful blue tulip, covering the glowing polished metal.
Bonus: This Menorah comes with a Hanukkah blessings pamphlet (in both Hebrew and English), so you can recite the blessings for the Menorah candles when you light it up. 
Glass Oil Menorah for Burning Oil with Ornaments Design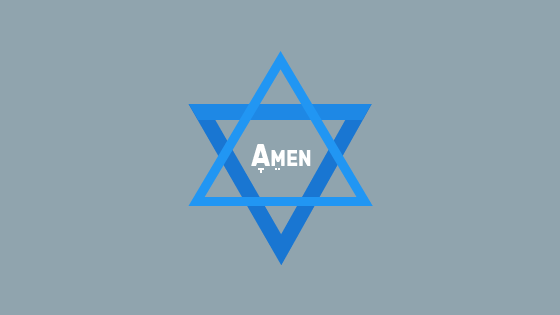 Forget about the fact this is one handsome glass Hanukkah Menorah, and that it's made in Israel…
I won't even elaborate about the special ornaments decorating the candle holders in the background.
What caught my attention is something completely different: it's designed after the original temple Menorah – where the "miracle of the oil" famously occurred. 
Yes – this is an oil Menorah– used to burn oil instead of candles (although you can use candles), and it's made of glass. This is truly one-of-a-kind, and I mean it quite literally.
You know what that means, right? You actually get to re-live the miracle of Hanukkah at your own house and burn the oil for 8 days.
If that doesn't excite you, I don't know what will.
Stone and Glass Hanukkah Shofar Menorah + Rainbow Plate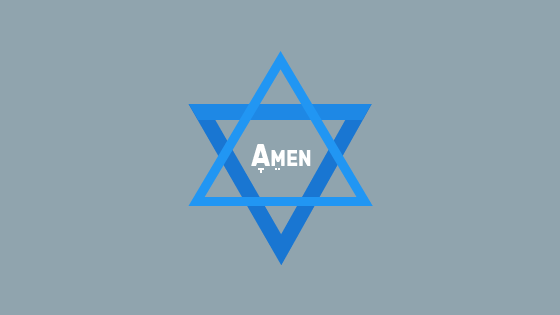 Ever thought about combining Hanukkah and Rosh Hashanah?
Now you might be thinking: "What the hell is this guy talking about?"
I'll show you exactly what I'm talking about!
This stone & glass Hanukkah Shofar Menorah comes straight from Israel and includes a beautiful, stone based rainbow plate along with a stem shaped like a Jewish shofar.
So essentially – you'll be lighting a Menorah on the shofar… that's confusingly exciting, isn't it?
Fused Glass Menorahs
Fused glass is glass that has been heated at high temperature. It's often used by artists to produce various artworks…
As you might expect, our brilliant Jewish artists didn't leave forget our lovely Menorahs and created some fascinating pieces of art.
Prepare to be mind-blown.
Fused Glass Wall Menorah Multi-Colored
Top Fused Glass Menorah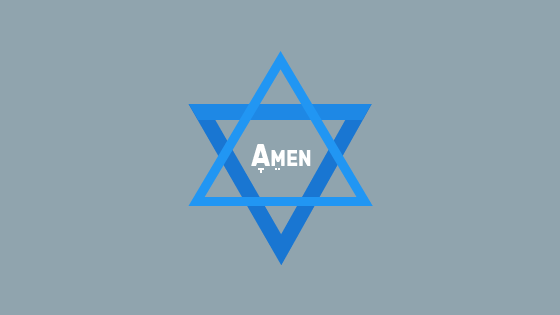 Half canvas, half Menorah.
This gorgeous fused glass Menorah art was designed and fused (by exposing it to 1200 Degrees heat) into this remarkable piece of art.
Rabbi Nachman used to say that it's a great Mitzvah to be happy always. That's especially true during Hanukkah.
With this colorful & cheerful Menorah at your sight, being happy is a piece of cake.
A great little piece to have during the 8 days of Hanukkah. And if could use something to cheer up any other day of the year – leave it standing the rest of the 357 days of the year… it will get the job done! 
Elegant Multi Color Fused Glass Hanukkah Menorah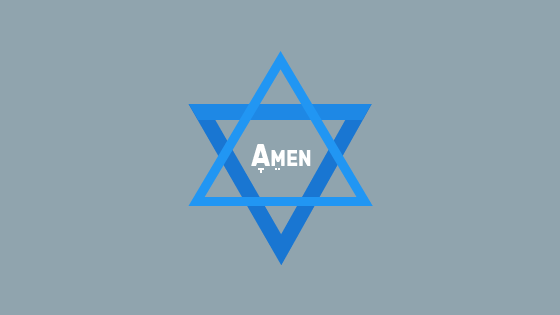 In case you found the previous Menorah nice, but a bit "too colorful" (is there really such a thing?), then this one might fit your taste.
More toned-down and less canvas-like, yet much more elegant than the previous one.
This lovely fused glass Menorah screams creativity and allows you to express your artistic side without going overboard.
If you ask me, I prefer the previous one… but if you're more moderate than I am, then you might prefer to go with this one 
Fused Glass Hanukkah Menorah Clear Crushed Look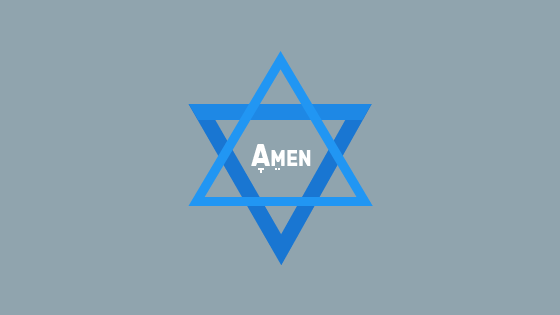 The last fused glass Hanukkah Menorah on the list… and as you may have noticed – I saved the most special one for last.
This flashy Hanukkah Menorah has a distinctive crushed look, after being fused in >1000 degrees heat.
Trust me when I say that this picture does NOT do justice with this sparkly Menorah. It's truly one of a kind.
In fact, if it hadn't been a bit more expensive than the first one (the colorful wall Menorah), this would've probably won the "Top Fused Glass Menorah" award.
Tip: Needless to say – this is one hell of a Hanukkah gift to get someone who has good taste. 
Get brand new holiday gift ideas for your lovely friends & family - just in time for the next Jewish holiday!
Stained Glass Menorahs
While most Judaica glass Menorahs are transparent, some Jewish artists took it a few steps forward and introduced a new kind of Jewish glass artwork: stained glass.
If you're looking to add vivid colors and an artistic touch to your Hanukkah festival, then boy are you about to LOVE these… 
Handmade Stained Glass Hanukkah Menorah – Colorful Glass Chanukiah (Original design)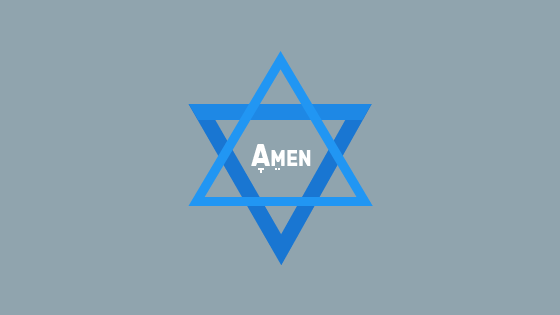 Meet Melissa & Doug, a couple who retired from full-time teaching and now hand-make amazing stained glass patterns "out of their own backyard" (so to speak).
This colorful glass Chanukiah is completely handmade: they select, cut, grind and fit everything together with lead and solder (including the wooden frame to complement the color palette).
The level of precision and attention to detail in this Menorah is simply admirable.
Lighting this awesome stained glass Hanukkah Menorah is the kind of experience that makes you wish Hanukkah lasted longer than 8 days. 
Stained Glass Colorful Glass Menorah – Chanukiya Lamp
Top Stained Glass Menorah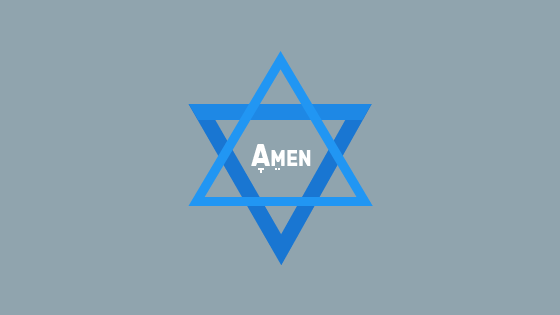 Hanukkah is celebrated in the cold winter… And even though the Hanukkah candles won't keep you physically warm during the 8 days of Hanukkah, perhaps lighting Hanukkah candles in this handmade, rainbow-colored Menorah will do the trick.
It won't make you feel physically warmer (that's what ugly Hanukkah sweaters are for), it will make you feel all warm and fuzzy inside during the cold Christmas/Hanukkah winter.
Not only is this stained glass Chanukiya handmade, it's actually handmade in Israel… It doesn't get any more authentic than that.
Stained Glass Judaica Hanukkah Candle Holder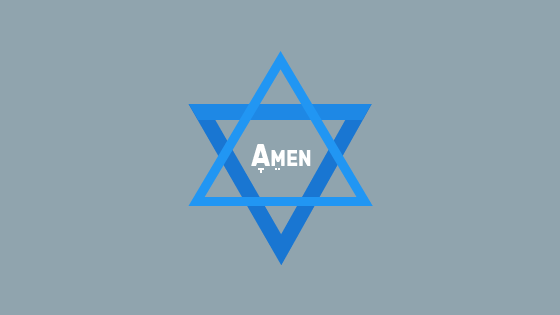 Remember when you studied geometry in school?
I remember thinking to myself: "This is so frustrating! What the hell am I EVER going to use geometry for!"
Little did I know that I could've learned how to design Hanukkah Menorahs out of it.
Thankfully, this creative designer paid attention in class, and a few years later brought this cool geometric stained glass Hanukkah candle holder to life.
One of the most creative Hanukkah Menorahs I've ever seen, and great inspiration for struggling math students!
Silver Glass Menorahs
Last section (but not least) – silver glass Menorahs.
I'm sure you've seen a ton of Silver Menorahs before… But silver AND glass? Now that's a rare item to find.
Thankfully, I've done the heavy lifting for you. It wasn't easy, but I chose the best silver & glass Hanukkah Menorahs you can get your hands on.
Hanukkah Menorah + Clear Glass Sides with Silver Plated Candle Holders Design
Top Silver Glass Menorah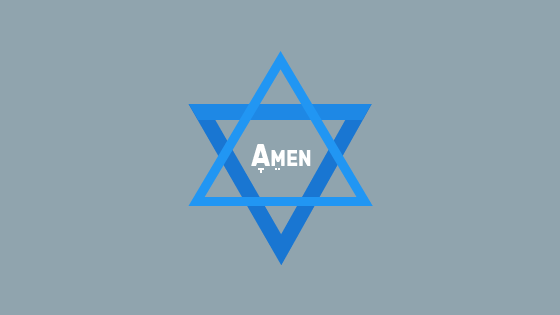 True, this cute little silver Menorah has (deservedly) won our "Top Silver Glass Menorah" award…
The thing is, it could've easily won a 2nd award – the "Most Affordable Glass Menorah" award… Unfortunately, we don't have such an award at our disposal, so it'll have to settle with just one award. How sad…
This cool glass piece is beautiful in its simplicity: it has clear glass sides with silver plated candle holders – which draws your attention directly to the Hanukkah candles.
It's a nice little conversation starter, and a real bargain at such a low price.
Tip: Be careful not to scratch the glass when you clean it.
Vintage Modernist Glass + Silver Judaica Menorah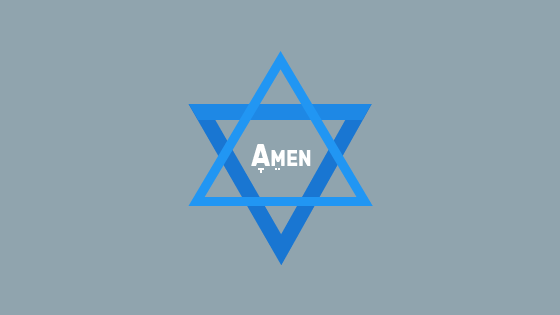 We haven't had a truly vintage Menorah on this list yet… until now.
This unusual glass Hanukkah Menorah is intersected by 3 colored glass tubes, connecting the silver-coated candle holders.
Get this modern Menorah (from Ebay) to lighten up someone's Hanukkah, or as a surprising little gift for a special occasion… 
Hanukkah Collector's Glass & Sterling Silver Menorah – Made in Israel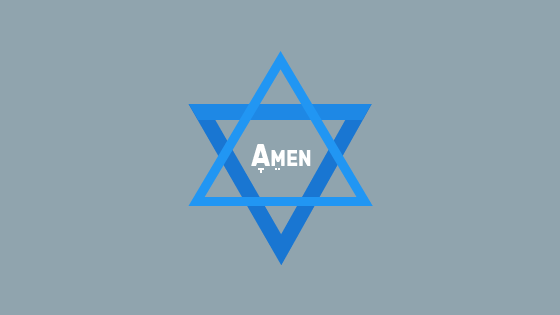 Strictly looking for a collectible, decorative Hanukkah Menorah? This unique glass & sterling Menorah definitely qualifies (and it's made in Israel!).
It's made of quality glass & 925 sterling silver ancient coin design, enhancing the uniqueness of this cool piece. It's a Judaica collector's bundle of (glass) joy (available now on Ebay).
Tip: This Menorah is great as a wedding anniversary gift, especially for a 3rd wedding anniversary (glass) or 25th anniversary (silver).
Conclusion
Now that you got your glass Menorah, it's time to raise that glass of wine we talked about earlier (well, a digital glass at least).
Prepare to answer a lot of "Where did you get this Menorah" type questions this Hanukkah… and when they ask you, make sure you point them to this article 🙂
Let me know which of these special glass Hanukkah Menorahs you liked the most… I'll be waiting for you in the comments!
Chag Hanukkah Sameach!