44 Best Jewish Wedding Gift Ideas the Couple will LOVE (2018)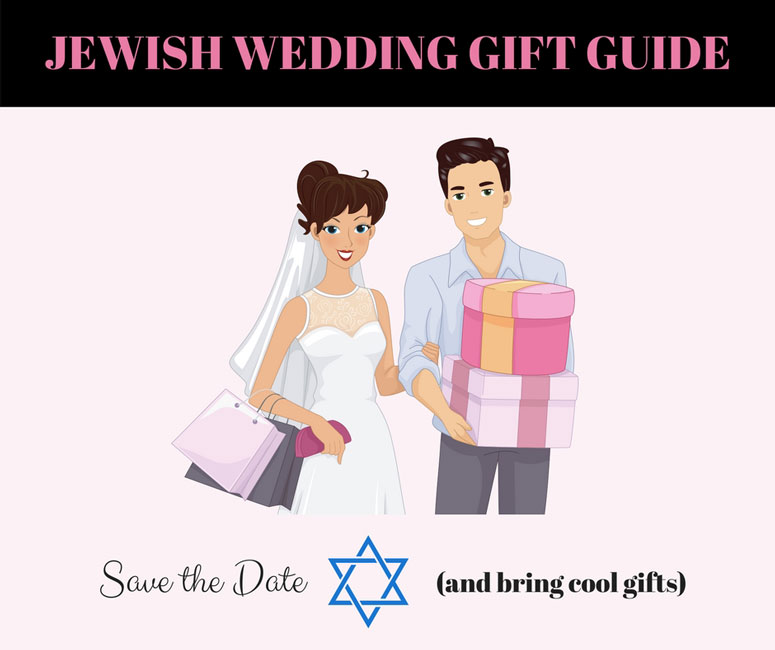 Let me guess:
You're about to attend a special Jewish wedding of a very special someone, and you're scratching your head thinking:
"What kind of gift should I get the lucky couple for their special day?"
You don't want to buy the happy couple a gift they'll never use…
Instead, you're probably looking for something useful and meaningful that they'll love, am I right?
In that case – you're in the right place…
Because that's exactly why I created this Jewish wedding gift guide: to help you find the very best Jewish wedding gift ideas that will make the happy couple even more excited than they already are…
Top Jewish Wedding Gifts
Before we dive further down the rabbit hole, how about a quick look at the top Jewish wedding gifts you'll find in this guide?
Traditional Jewish Wedding Gifts (Judaica)
Jewish weddings have lots of unique customs & traditions: the Ketubah, the seven blessings, and of course the Chuppah. Obviously, that obviously makes traditional Jewish wedding gifts (Judaica) a popular choice.
Speaking of which, let's have a look at a few gift ideas the couple could put to good use.
Top Traditional Gift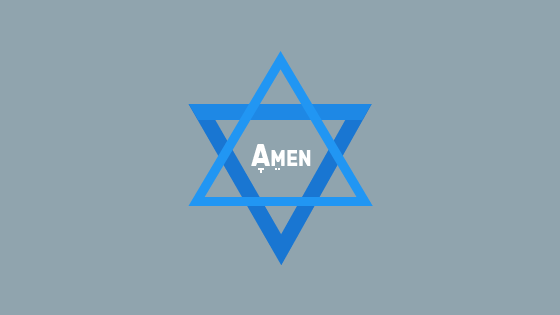 Well, obviously I had to include a Mezuzah case since it's one of the popular Jewish wedding gifts in the book.
Made especially for Jewish weddings (the Chuppah), this stunning Mezuzah case features a cylindrical glass casing for the Mezuzah, scroll set inside an aluminum receptacle.
The cream doves on top – are the two cut out doves, on top… (tried to be funny, didn't work)
It also comes in a variety of colors, including Gold, silver, purple & turquoise.
Bottom line? If you're thinking of buying the couple a traditional Jewish wedding gift – then a traditional Mezuzah case might be a great fit.
Yair Emanuel Textured Nickel Conical Candlesticks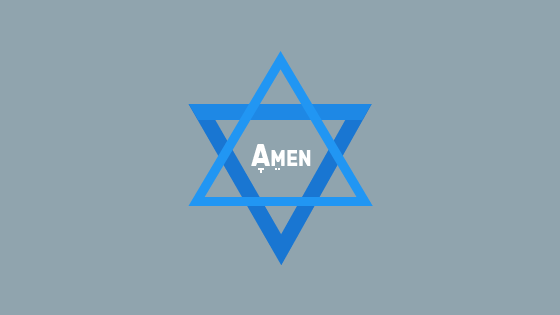 The happy couple is about to spend Shabbat together for the first time as husband and wife.
Now, the bride will get to light the candles, close her eyes, and pray for the prosperity of her future family
And thanks to you – she'll get to that with a pair of new, elegant Shabbat candlesticks, designed by one of Israel's top Judaica artists.
Tip: Candlesticks are a very popular Orthodox Jewish wedding gift.
Yair Emanuel Stainless Steel Pomegranate Havdalah Set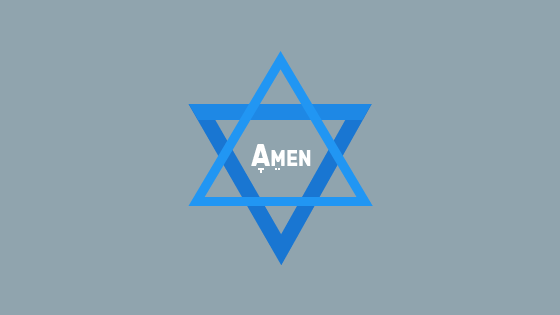 The Shabbat candle lighting marks the beginning of the Shabbat…the Havdalah ceremony marks the end of it. What better way to end Shabbat, and start the new week off on the right foot than with Yair Emanuel's gorgeous Havdalah set?
Emanuel's beautiful, sparkling, stainless steel Havdalah set creates a seamless blend of modernity and Jewish tradition, thanks to the traditional pomegranates surrounding the Havdalah set, giving the Havdalah the sense of prosperity it rightly deserves.
Yep… Israel's top Judaica artist has outdone himself again.
Yair Emanuel Textured Nickel 8-Piece Kiddush Set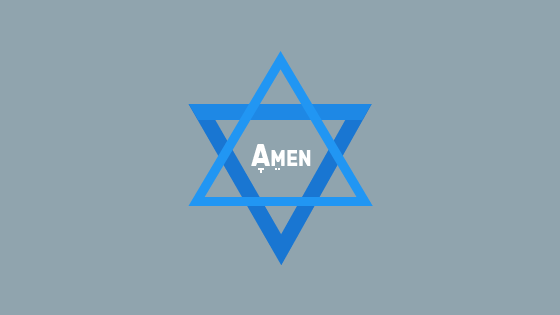 The young couple is getting married… L'Chayim!
The newlywed is about to share a lifetime of L'Chayims together: during Shabbat, holidays or on their birth of their children… so why not do it right?
This gorgeous, shiny nickel-made Kiddush set will light the Shabbat table every time the young couple will invite their friends & family over.
And it's all thanks to you.
Yair Emanuel Anodized Aluminum Pomegranates Kiddush Cup with Saucer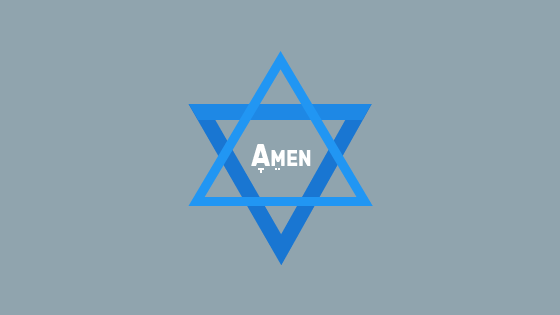 A Kiddush cup is a traditional Jewish wedding guest gift. And rightfully so.
But there are Kiddush cups, then there's art…and then there's the combination of the two.
That's exactly what you get with this elegant Kiddush cup.
Trust me, the bride & groom would appreciate making Kiddush in style.
Want to get unique Jewish gift ideas straight to your email inbox?
Jewish Wedding Jewelry Gifts
OK, you didn't really expect a Jewish wedding gift guide without some beautiful Jewish Jewelry gifts now did you? 
Jewelry and weddings are a match made in heaven.
Not only that… it's one of those rare occasions where both the husband AND the wife will appreciate a new shiny Jewelry gift.
Hamsa: 14K Gold Filigree Pendant with Diamonds & Gemstones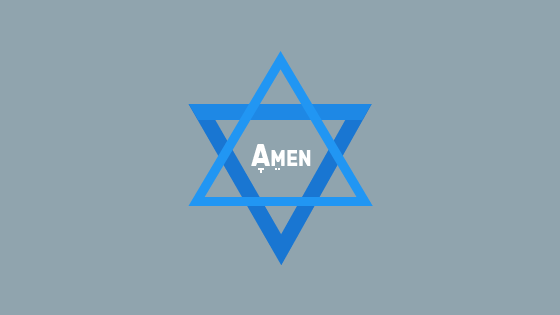 If you're looking for a stunning elegant that is likely to be passed on to next generations, there's a high chance it will happen with this classic gold Hamsa.
Why?
Well, because this Hamsa is rendered in 14k gold filigree and encrusted with 2 genuine diamonds and 6 brilliant gemstones.
It's a legendary piece of Jewelry… That's why.
14K Yellow Gold and Blue Enamel Jewish Wedding Ring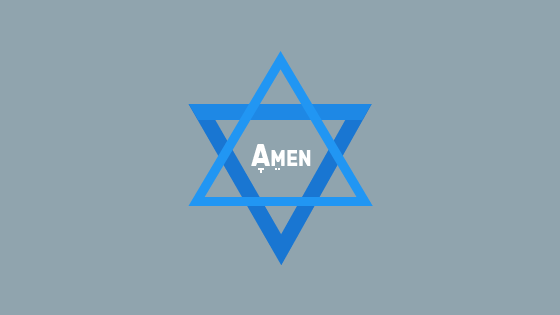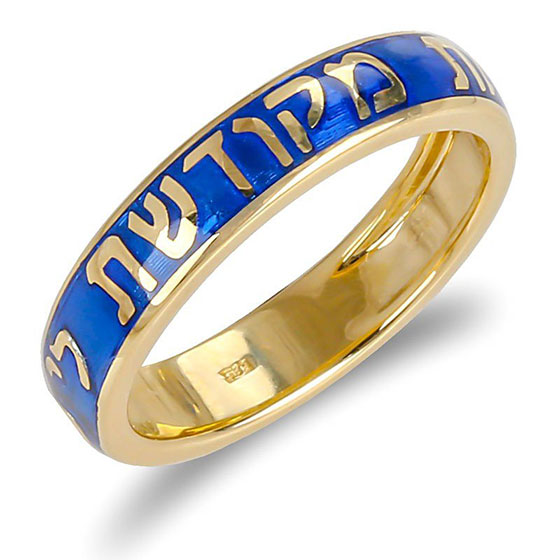 We're obviously going to start the Jewish wedding gifts category with a Jewish wedding ring… But not any Jewish wedding ring.
This magnificent piece of Jewelry is a masterful blend of ancient tradition and contemporary elegance.
The delicate 14K yellow gold band is crowned with a smooth blue enamel and includes the traditional Jewish wedding vow said under the Chuppah: "Harei At Mekudeshet Li", which means "You are betrothed to me" with this ring.
This is the perfect expression of love for the love of your life.
Seven Blessings Gold & Diamonds Spinning Ring
Top Jewelry Gift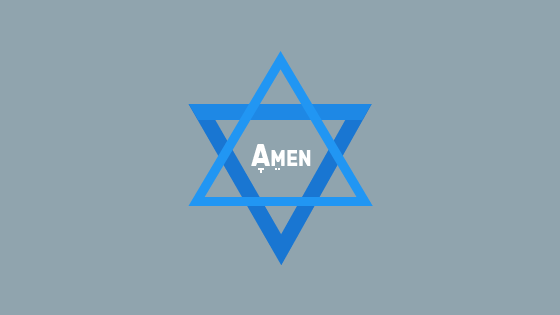 This magnificent 14K gold ring is composed of 5 thinner rings which rotate around to symbolize the spiritual bond between two people.
Each one of the thinner rings is inscribed with one of the seven blessings (Sheva Brachot) – the famous blessings recited under the Chupah, and at the heart of the ring lies a breathtaking 14K gold star of David.
Most importantly – this ring is handmade and custom made especially for the bride & groom.
This goes to say that this gift is something out of this world and definitely isn't for everyone. (nor should it be).
Only get this ring if the bride is someone you love dearly and care for immensely, like your daughter or sister.
This ring will make her wedding an unforgettable experience… An experience she will cherish for years to come, and a ring she will likely wear forever.
Silver Ring with Jeweled Golden Hoshen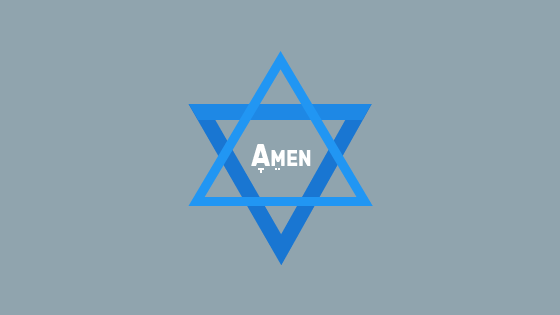 If you're looking for a ring that holds an immense amount of depth and meaning, you found it.
This unique, sterling silver ring is engraved with the names of the twelve tribes of Israel. It's covered with a 9k gold plate containing twelve genuine gemstones, including a real diamond representing the 12 stones on the Hoshen – the Jewish high priest's (Kohen Gadol) breastplate from the days of Jerusalem's holy temple.
And the best part – it's suitable for both men and women, making it a fabulous gift for both the bride & groom.
Deluxe 18K Gold and Diamonds Star of David with Old Jerusalem Motif Pendant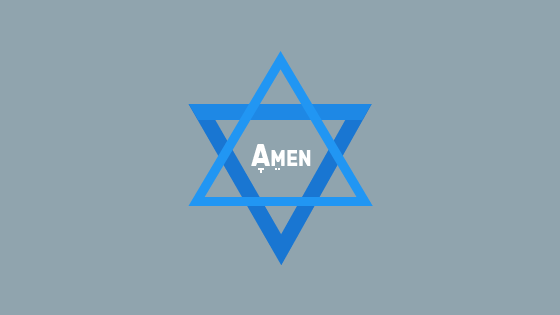 No Jewish wedding Jewelry gift list is ever complete without a Star of David pendant.
This exquisite 18K gold Star of David pendant is adorned in each corner with 6 genuine diamond stones, all sparkling with fire & brilliance, plus a beautiful & intricate feature of the Old City of Jerusalem.
This is truly a rare & stunning piece of art that showcases timeless beauty, tradition & a luxurious contemporary design.
Jewish Bride Wedding Gifts
The bride has been waiting for this day probably since she was 3 years old. And let's be honest… with all due respect to the groom, it's the bride's special day… So, you should REALLY do your best to find a spectacular Jewish wedding gift for her. Thank god we wrote this Jewish wedding gift guide for you huh?
Ladies Luxury Hebrew Letters Golden Watch with Stones by Adi
Top Bride Gift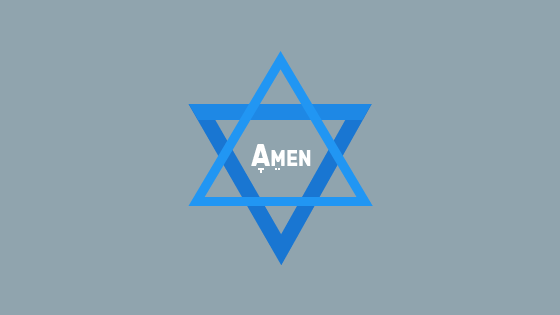 You know what type of Jewish jewelry gifts have been beaten to death right?
Rings, necklaces, bracelets…
You know what jewelry gifts are unique?
That's right – watches.
And when you think watches, think Adi Watches.
This stunning gold-plated watch features Hebrew letters in classic writing, decorated with a sparkling ring of glass stones and set within a beautiful gold plated bracelet band.
Tip: Not that you should go diving with it or anything, but this watch is water resistant up to 30 meters.
AHAVA Minerals Uplift & Firm Gift Set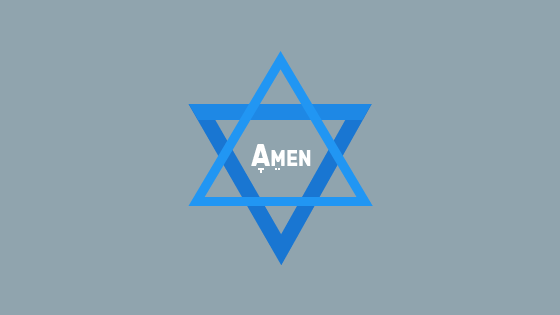 I haven't met a woman, let alone a Jewish woman, who didn't appreciate a high-quality set of mineral-rich Dead Sea products.
AHAVA, the top Israeli Dead Sea cosmetics brand, has created this precious gift and included some pretty tempting treats:
Women's Uplift day cream
Dead Sea Osmoter Concentrate
Women's Uplift night cream
Mineral hand creme cactus & pink pepper
Any sensible woman will appreciate some of Israel's finest Dead Sea products on her most special occasion. After all, the couple will go on their honeymoon soon… they could use some top-notch relaxation (yes, the husband will secretly enjoy them too).
14K Gold and Onyx Necklace Micro-Inscribed with 24K Gold Heart and "I Love You" in 120 Languages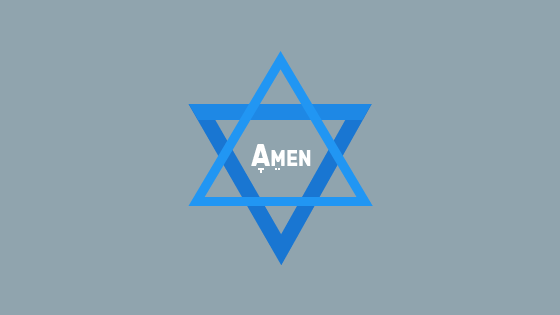 You Love the bride, right?
But can you tell her "I Love You" in 120 languages?
Well, you don't longer need to.
All you need to do instead is get her this stunning Onyx necklace.
Inside this gorgeous 14K gold frame is a polished black onyx stone overlaid with a separate 14K gold heart pendant.
In case you didn't know – Onyx is a very powerful stone which improved your focus, enhances memory retention, relieves stress, promotes physical energy & endurance, guides the will and many other incredible benefits… this is excellent for creative people with a lot of ideas, but lack the right guidance to carry them through their creative burst.
And yes – It has the words "I Love You" inscribed in 120(!) different languages.
In Her Voice. An Illuminated Book of Prayers for Jewish Women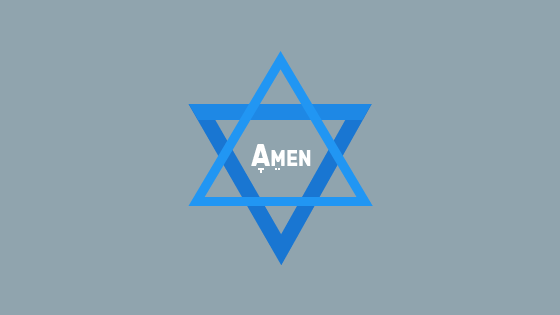 Beyond the partying and excessive alcohol drinking – a Jewish wedding is a highly spiritual & emotional moment for the young bride.
So, it might be a good idea to forget the shiny & impressive gifts and instead satisfy the soul.
How? Exactly with this special illuminated book of prayers, made especially for Jewish women.
The book contains 28 prayers collected from around the world, many of them recited exclusively by women, including (among others):
Hannah's prayer of thanksgiving
The first-ever women's prayer before Torah study
Each prayer is accompanied by text from Hebrew, Ladino and Yiddish sources, and cover the entire woman's life circle – from birth to a Bat Mitzvah, through marriage, birth, parenting, all the way up to death & mourning.
A very thoughtful Jewish bridal shower gift.
Jewish Groom Wedding Gifts
Who said men don't have feelings?!
Trust me, we're just as emotional and excited as women are on the wedding day. And because men shouldn't be discriminated, here are a few great creative Jewish wedding gifts that will make any Jewish groom tear up (tear up inside, not in public).
Yair Emanuel Embroidered Raw Silk Tallit (Star of David)
Top Groom Gift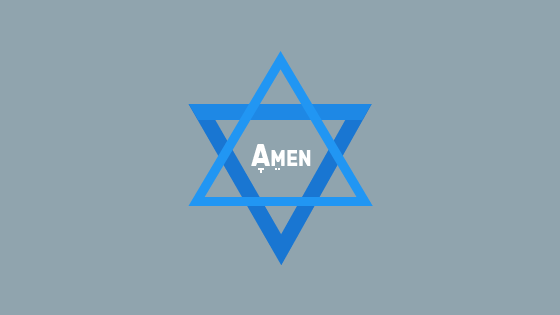 Every Jewish groom wears a Tallit under the Chuppah during the entire wedding ceremony.
Some couples even follow the ancient Jewish wedding tradition and place the wedding Tallit over their heads during the Sheva Brachot.
Since you're covering yourself in a Tallit anyway, might as well do it with a phenomenal Jerusalem-themed.
Instead of the traditional stripes you often see in Jewish prayer shawls, you get a dazzling interpretation of Jerusalem's iconic buildings embroidered all over the Tallit (including the Atara), surrounded by colorful stripes with jewel stones, as well as the Hebrew words "Jerusalem – City of Peace" written in Gold.  
The wedding day is the biggest moment of the couple's life. Such an important day requires an unconventional wedding Tallit… and that's exactly what this Tallit is all about.
Solid Silver Unisex Bracelet with Diamond Accent: No Fear (Rabbi Nachman)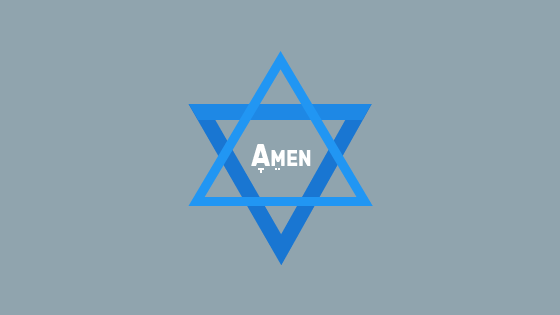 Another treasured keepsake and gorgeous adornment for the young Jewish groom.
This polished solid sterling silver is decorated on the outside with a Star of David containing 2-point diamond accent.
On the outside, the bracelet is inscribed with the letters BSD, which stands for the Aramaic phrase "besiata deshmaya" (with the help of heaven), while the inner surface is engraved with the verse "Al Tira Israel ki Gur Aryeh halo ata" ("Fear not Israel, for are you not a lion cub"), the famous saying of Rabbi Nachman of Breslov.
Truly a wonderful and one-of-a-kind gift for any man, especially the man celebrating his most special day of his life.
Nadav Art Ten Commandments Sterling Silver Tallit Clips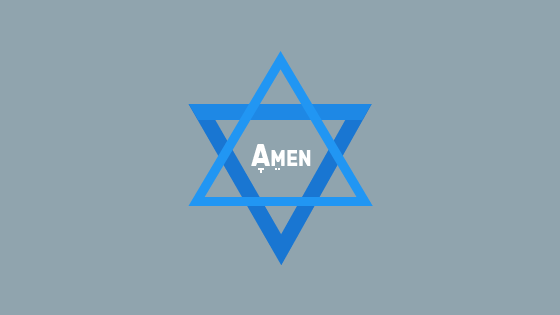 Well since you're buying the groom a tallit, you might want to make his gift extra special by adding these complementary sterling silver Tallit Clips.
And same as the special tallit, these beautiful sterling silver Tallit Clips are equally remarkable.
This is a unique piece gift to buy the groom with or without a tallit.
So, unique, that it's designed in the shape of the ten commandments, and is actually custom made for you.
Protective Travel Tallit & Tefillin Case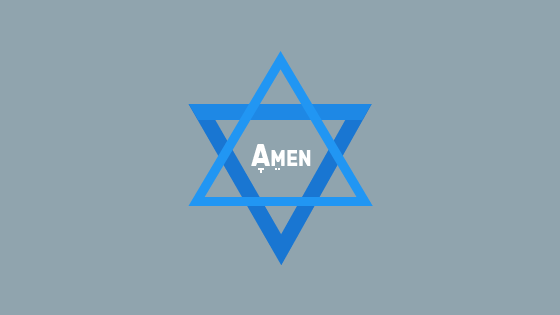 Boy, are we hitting strong with tallit related gifts huh?
This is yet another one, that I bet will become an essential item for any man, a newlywed in particular.
This protective travel tallit & tefillin case is the type of item you wish you had when you're traveling.
Just to give you an idea of the useful features:
Protects tefillin against shock, moisture & extreme temperature
Tallit bag detaches in seconds
Attached Tefillin mirror
Siddur pocket will fit most pocket-sized siddurim
Visible card for your name and contact info
Tefilat Haderech (traveler's prayer)
Utility pockets with a comb, thermometer & compass
Reflective strips
Carry handle & adjustable shoulder strap
Basically, something every Jewish man needs while he travels.
Silver and Gold Star of David Spinning Ring – Traveler's Psalm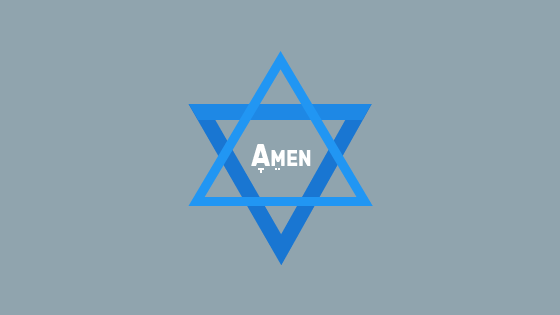 A Jewish wedding is probably the only occasion where gifting men with Jewelry (and rings in particular), is common.
If you decide to get the groom a ring, might as well make it something he'll truly cherish – like this beautiful silver & gold Star of David spinning ring.
The entire ring's exterior is inscribed with the Hebrew text of 121st Psalm, where Kind David prays to God to be with us & protect us throughout our entire life.
The lucky young man will carry with him not just a piece of Jewelry. He carries with him a protection and an inspiration.
Unique & Creative Jewish Wedding Gifts
This is for the crazy ones. the misfits. The rebels. The troublemakers. The round pegs in the square holes. The ones who see things differently. They're not fond of rules, and they have no respect for the status quo… And while some may see them as the crazy ones, we see genius. Because people who think they can buy unique & creative Jewish wedding gifts are the ones who do.
By the way, in case that sounded familiar – then yes, it's a rip off from Apple's famous advertisement 🙂
David Gerstein Signed Sculpture – Spring Ride
Top Creative Gift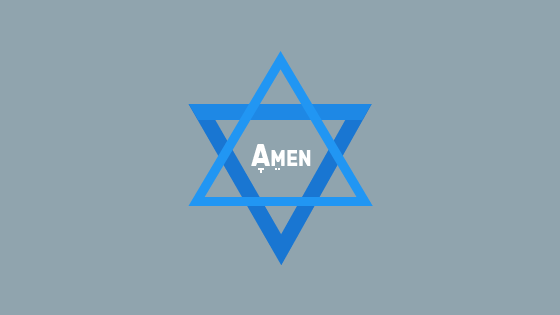 The young couple is about to embark on the ride of their lives together.
And what a better reminder than placing this colorful sculpture on their shelf at their new home.
There's a lot of meaning hidden in this sculpture.
Life will sometimes seem like an uphill road… There are going to be challenges, roadblocks, and difficulties… but there will also be downhill roads where things go easier.
But the bottom line is: you'll always stick together, both through the hardships and through the fun parts…That's what love is all about.
Just make sure to tell your husband to look straight at the road… otherwise, it's just dangerous.
Tree of Life – David Fisher Laser-Cut Wall Hanging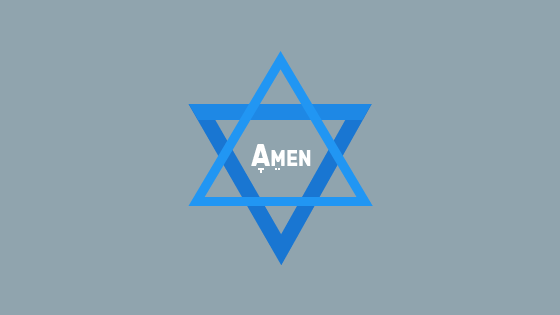 The Tree of Life from the Garden of Eden represents eternity for whoever embraces it and its fruits.
A Jewish wedding is a moment where two souls reunite after being separated at birth.
That's what makes this evening so important… and that's exactly what the young couple will be reminded of when hanging this gorgeous wall decoration at their new home.
Dorit Judaica Wall Hanging – Remember Jerusalem (Silver)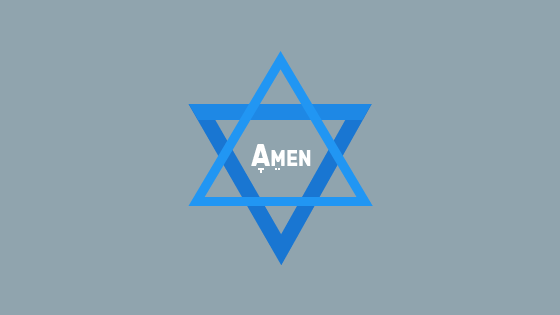 The famous Jewish wedding ceremony blessing the husband is about to recite, displayed on the wall of the couple's new home … Now that's how you give someone a lasting memory of the couple's most special day in their lives.
Dorit Judaica has created the perfect Jewish wedding gift: meaningful, affordable and quite breathtaking. I can't imagine a newlywed that wouldn't be excited to display King David's verse oh-so-proudly at their new home.
David Gerstein Signed Sculpture – Face to Face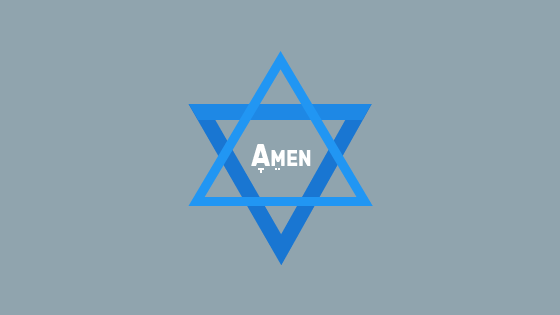 One of Israel's most famous modern artists created this artistic, colorful sculpture for couples to proudly display it in their home and liven up the room.
The artist (David Gerstein) is on a mission to expand the limits of two-dimensional paintings into three-dimensional sculptures. His marvelous artwork has been given by Israel's foreign ministry to heads of state worldwide…
Now you get to give this vivid piece of art to the lovely couple for their wedding.
Luxury Jewish Wedding Gifts
Do you love the couple? I mean really love them? I mean really, really love them?
Are the rest of the gifts not representing that?
They say you can't buy happiness with money. But can you buy the young couple happiness with these expensive, luxurious Jewish wedding gifts? Perhaps…
Nadav Art Sterling Silver Shabbat Candlesticks
Top Luxury Gift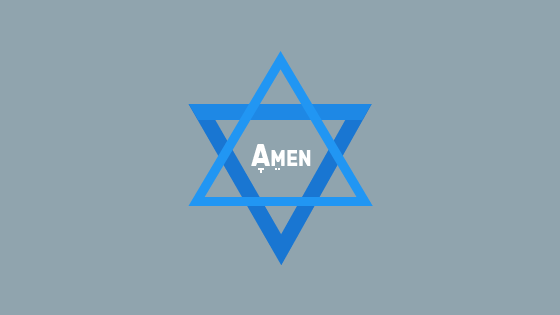 It's a well-known tradition to help the young couple with items they need for Shabbat.
And what does every couple need for Shabbat?
Candlesticks of course.
But clearly you're not looking for just any candlesticks, otherwise, you wouldn't be reading this.
Introducing: a stunning, contemporary designed set of sterling silver candlesticks, with "Shabbat Shalom" spelled in Hebrew – custom made by Nadav Art's studio in Jerusalem.
This is a very luxurious & unique gift for the newlyweds.
How unique? Well, it's custom-made especially for you.
Hamotzi: Genuine Jerusalem Stone Challah Board – Caesarea Arts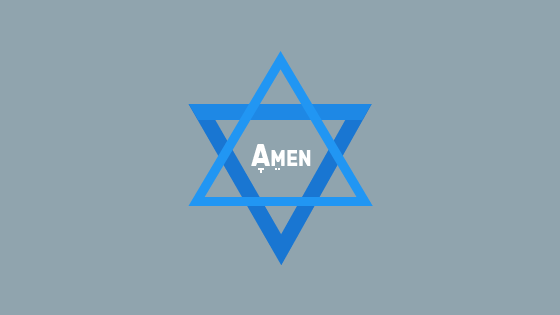 A challah board is an essential Jewish household item for Shabbat. We all know that.
So why mention it in the luxury gifts section?
Because this isn't just a normal challah board.
It's a challah board, made out of genuine Jerusalem stone, engraved with the bread blessing: Hamotzi.
Imagine serving the challah on this genuine, classic Jerusalem stone.
This is where a common bread blessing becomes a very spiritual & memorable moment…
Now imagine experiencing that special moment every week on the Shabbat table… I get the chills simply thinking about it.
Limited Edition Marc Chagall Mezuzah – Ten Commandments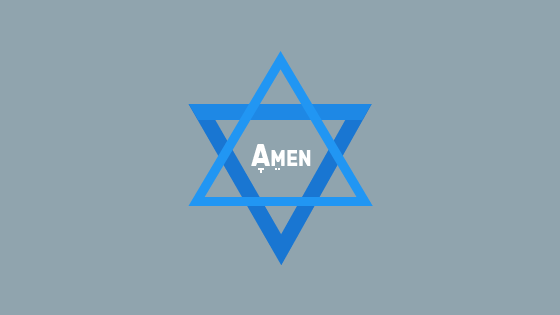 This stunning Mezuzah has a unique 18-color lithograph featuring the children of Israel receiving the ten commandments under a burning menorah (an adaptation from Marc Chagall's famous "I am the Lord thy God" painting.
And like the title says – this is a limited edition. So if you want it – act fast.
Hazorfim 925 Sterling Silver Kiddush Cup Set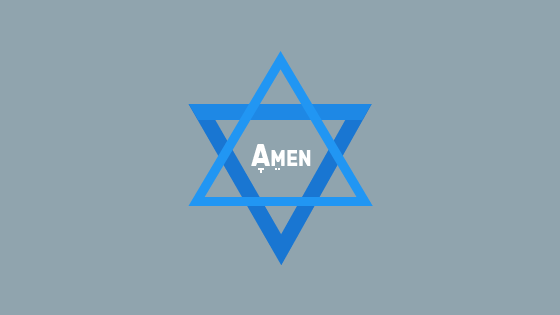 There's a Kiddush cup set, and then there's Hazorfim's sterling silver Kiddush cup set.
This beautiful Kiddush cup gift features bright metal delicately engraved with a gorgeous, royal floral design.
Named & inspired by the Bellagio village (not the Vegas casino) on Lake Como's shores in Italy.
Personalized Jewish Wedding Gifts
It's your BFF's wedding. You can't just settle for a standard wedding gift, now can you? No… It has to be personal. It has to be special. It has to be unique.
I hear you.
And I've got good news for you – you're in the right place.
Gold Plated Engraved Love Birds Heart Necklace 

Top Personalized Gift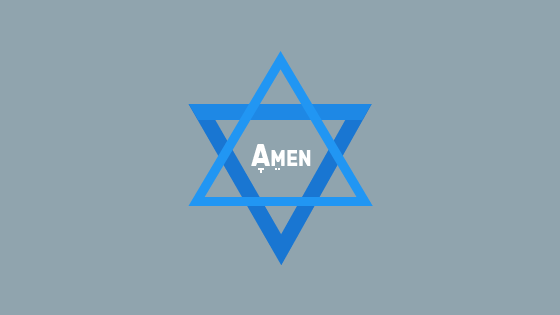 What better gift for the two love birds, than two love birds?
This exclusive design features two love birds perched on a branch together within an elegant heart design.
And of course, the cherry on top: the couple's names engraved in English or Hebrew (your choice).
An unforgettable gift the two lovebirds can wear on their special day, and way beyond.
Priestly Blessing with Initials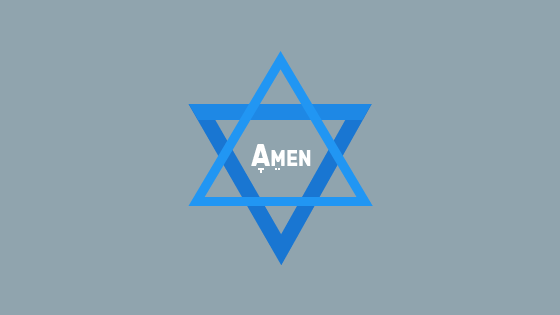 A biblical blessing, combined with a warm welcome, a beautiful design = a gorgeous wedding gift.
This stunning piece of art by David Fisher was designed to provide a meaningful gift to the lucky recipient.
Just look at what this wall hanging includes to get an idea of what I'm talking about:
יְבָרֶכְךָ ה' וְיִשְׁמְרֶךָ. יָאֵר ה' פָּנָיו אֵלֶיךָ וִיחֻנֶּךָּ. יִשָּׂא ה' פָּנָיו אֵלֶיךָ וְיָשֵׂם לְךָ שָׁלוֹם. וְשָׂמוּ אֶת שְׁמִי עַל בְּנֵי יִשְׂרָאֵל, וַאֲנִי אֲבָרֲכֵם.
The words Bruchim Haba'im (Welcome in Hebrew) 
The couple's initials
See what I mean?
Definitely a thoughtful, personalized & fabulous gift idea the young couple will gladly display in their new home.
Personalized Wedding Toasting Flutes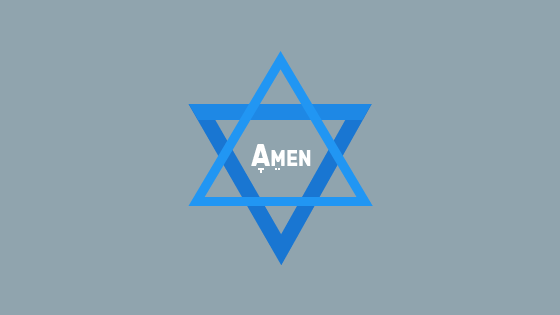 The young couple is getting married! L'chayim! 
Now wait a second… They love each other, don't they?
They love each other, don't they?
They love doing l'chayim, don't they?
Then why not marry the two?
A combination of BRUSHED AND POLISHED silverplate with rhinestone-accented hearts for maximum elegance and dazzle.
These lovely toasting glasses are a unique combination of brushed & polished silverplate, with sparkling rhinestone-accented hearts.
The flutes are completely customizable: You can personalize the bride & groom's name and their wedding date, making it an amazingly personalized wedding gift they'll be able to use for much more l'chayims in the future.
L'chayim!
Silver Engraved Infinity Heart Necklace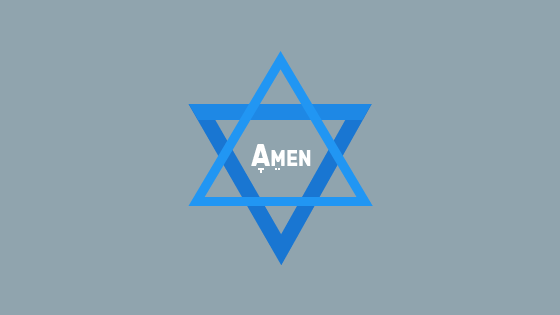 Infinite love X 2.
That's what we wish any Jewish couple.
That's what you wish the newlyweds.
And that's exactly the gift you can get them, personalized with their own names.
An unforgettable work of art for an unforgettable wedding.
Sterling Silver Infinity Necklace with Initials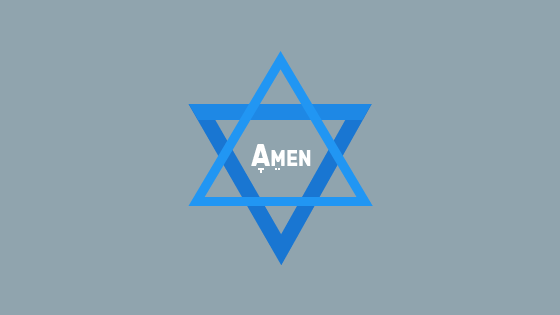 An amazing piece of Jewish Jewelry with an elegant infinity symbol circling the couple's initials (in either Hebrew or English)
A very meaningful & affordable wedding gift the young couple will appreciate.
Wedding Gift Boxes & Baskets
Wedding gift boxes work for a reason. Because the young couple will almost certainly use them. A thoughtful wedding gift basket filled with chocolates, wine & other goodies will always be appreciated… So, for those of you still on the fence on what wedding gift to get the young couple – consider this a "safe" bet.
10-Inch Wedding Chocolate Gift Tray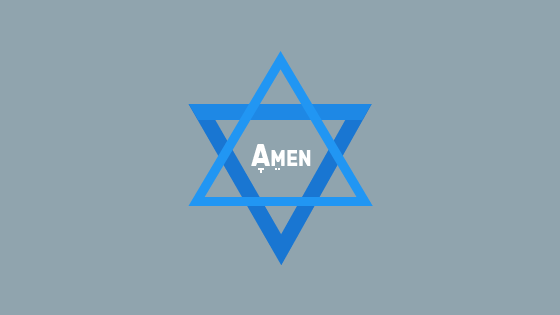 Let's kick off the gift box section with a rich Kosher chocolate gift tray wedding gift (also suitable for engagement parties by the way).
This chocolate-rich gift tray is centered with a miniature bride and groom and comes with a variety of chocolates, chocolate truffles & chocolate covered nuts.
And here's the good news – It's PARVE!
Crystal Pedestal with Top Quality Chocolate
Top Gift Box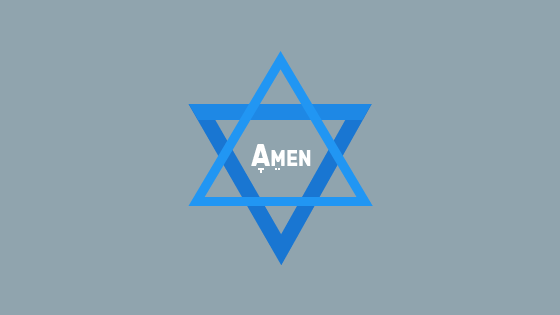 Looking to create the so-called WOW effect?
Then you need the following: a crystal pedestal, and lots of top quality chocolates.
Wait a second… this gift has it all!
Plus, it's Parve!
Galilee's Exclusive Boutique Red Wine Gift Box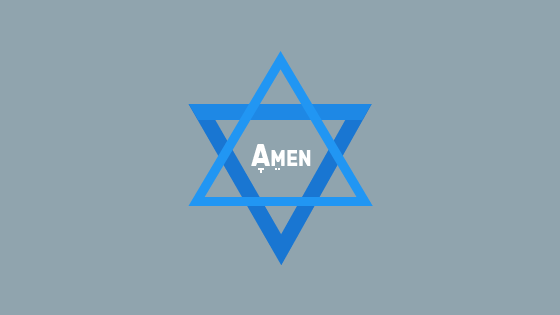 You must be thinking – a Jewish wedding gift guide without a wine wedding gift?!
Come 'on!
Of course, there's a wine gift box on the list!
Galilee's exclusive gift box includes 2 premium Kosher (also for Passover) red wine bottles, straight from Galilee's boutique winery.
The wine has a rich and delicious taste with a light hint of spring flowers.
Because you know what they say – יַיִן יְשַׂמַּח לְבַב אֱנוֹשׁ
Heart Shaped Lucite Dish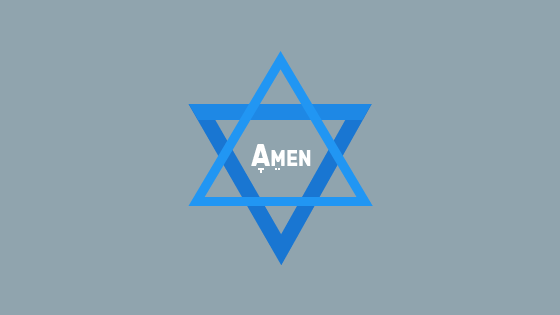 Well, what can be more fitting for a Jewish wedding than a Kosher chocolate gift platter shaped like a heart?
This huge heart Lucite platter is filled with sweet treats.
Not convinced yet? I bet the following list will:
Toffee dark chocolate covered almonds
Chocolate bonbons
Plump raisins
Cashews
Mouthwatering truffles (a lot of them)
How about now? Convinced yet?
Told you…
And of course, it's also Parve!
Cheap Jewish Wedding Gift Ideas
I get it. You're not Rothschild… But you still want to get the young couple a meaningful, yet affordable Jewish wedding gift.
Trust me, I've been there…
Well, the good news is that you don't have to spend a fortune to find an appropriate, inexpensive gift. And here's proof…
Dorit Judaica Stainless Steel Pomegranate Wall Hanging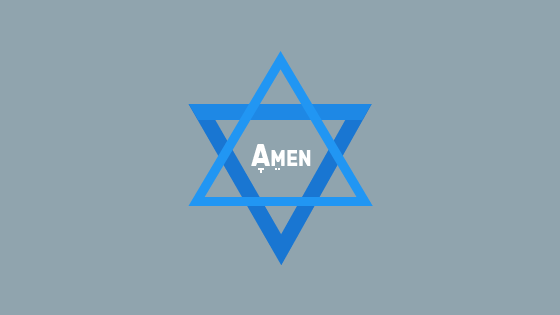 A lot has been talked about the pomegranate – it's symbolism for an abundance of wealth, righteousness, prosperity, and wisdom.
And when you have the pomegranate as the main theme of this gorgeous wall-hanging, you wish for the young couple exactly those things.
A classic example that a Jewish wedding present can be meaningful without breaking your wallet.
Jerusalem Stone Star of David Shabbat Candle Holder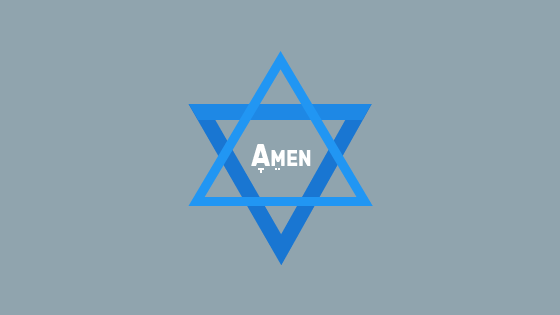 I wrote about several other Shabbat candlestick gift options.
But if you're short on cash, you might be looking for Shabbat candlesticks that are both gorgeous and affordable.
Well, in that case, you're in the right place.
These unusual set of Shabbat candle holders include a large Star of David engraved with Western Wall-style bricks, mounted with two beautiful candle holders on top.
Trust me, it's a wonderful, inexpensive alternative that will make the young woman's butterflies go wild every time she lights the Shabbat candles, especially if she's religious or Orthodox.
Yair Emanuel Hand Painted Heart Wall Hanging
Top Cheap Gift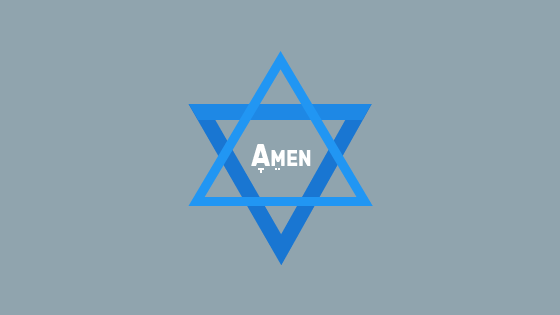 This delightful wall hanging is the cheapest presents on this list, but yet is also one of the most magnificent (and cutest) Jewish wedding gifts in this gift guide.
"How is that possible?", you might ask.
This wonderful work of art by Yair Emanuel is hand painted, heart shaped and filled with a vibrant array of wild colors & decorative patterns (covered with many smaller heart shapes).
A perfect example of how far you can get for such a low price.
Handmade Ceramic Kiddush Cup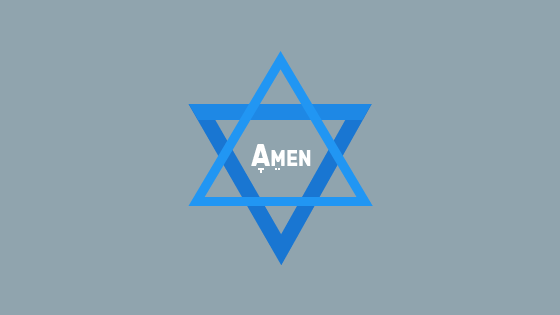 Like candlesticks, Kiddush cups remain one of the most popular Jewish wedding presents for a young newlywed.
For that reason, I chose to include a cheaper alternative to the other Kiddush cups on this gift guide, just in case they're a bit above your budget.
This ceramic Kiddush cup is handmade and adorned with a part of the Friday night Kiddush prayer.
This Kiddush cup comes in 4 different color options: Blue, Merlot, Green, Turquoise.
Yair Emanuel Laser-Cut Wall Hanging – Love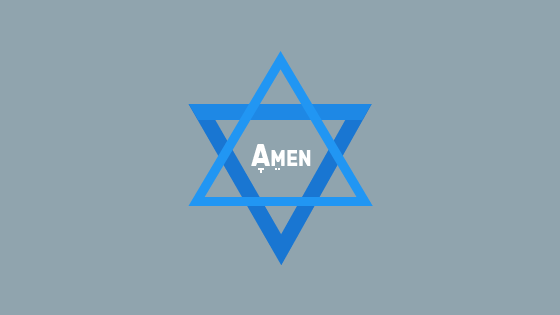 LOVE.
A hand painted sculpture filled with LOVE, the young Jewish couple can proudly display in their new home.
Beautiful, artistic, subtle.
What more do you need?
Funny Jewish Wedding Gifts
"Haha. You're so funny. What the hell were you thinking to buy us this ridiculous gift?!"
If that sounds like something you'd be told to, then these hilarious & unusual Jewish wedding gift ideas are for you.
P.S – Grandma, if you're reading this, you should probably skip this section…
Jewish Gold Keepsake Breakable Groom's Chuppah Wedding Glass in a Silk Pillow – Mazel Tov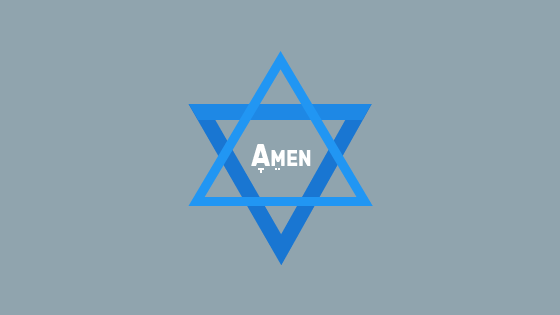 Well, there ain't no such thing as a Jewish wedding without some traditional glass breaking.
And there ain't no Jewish wedding gift registry without a breakable wedding glass keepsake.
In this particular case, the groom's Mazel Tov wedding glass is a stemless champagne flute made of gold… so sad to break it 🙁
But hey, tradition is tradition. That's why the accompanied silk hand-painted pillow – to safely contain the broken glass shards.
With the addition of the decorated Hebrew inscription of "I am my beloved's and my beloved is mine", you get one hell of a gag gift, and yet a quality gift for the young Jewish couple.
King Beer Queen Wine Glasses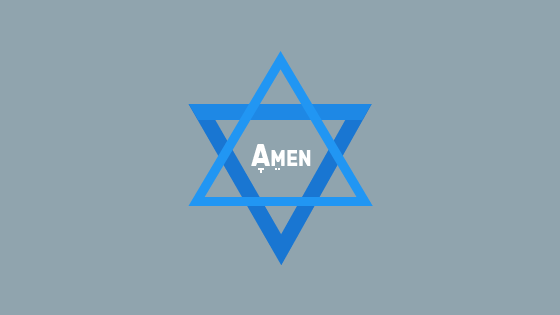 A wedding gift for cool, young couples…that is if they have a sense of humor.
By no means should the groom limit himself to beer and the bride limit herself to wine.
Who said the man can't be queen and enjoy a nice glass of wine? And who the hell said girls can't be kings and shouldn't drink beer while watching a football game?! It's is a free country!
Mr. & Mrs. Aprons – Couples Wedding Gift Set
Top Funny Gift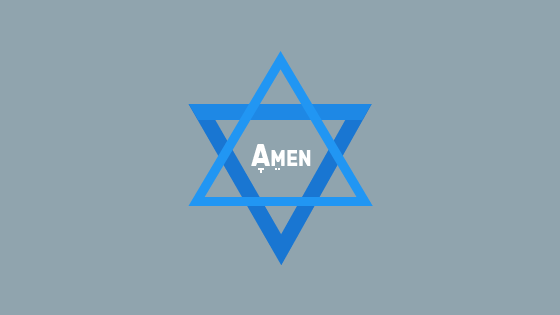 Yep, they're indeed Mr. & Mrs.
And as newlyweds, they'll probably be spending some quality time in the kitchen together, so might as well do it in style.
A hilarious wedding gift for a cool young couple, that will definitely raise a few smiles on their faces.
Luxor Linens Egyptian Cotton Terry Robes with Couple's Embroidery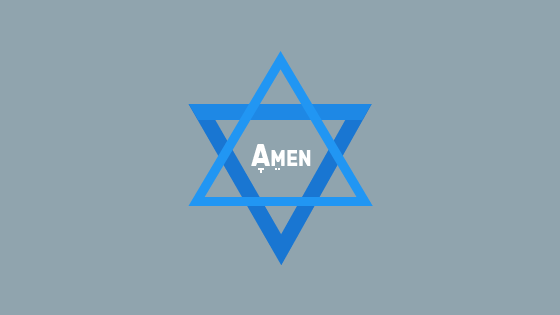 Not exactly a "Ha ha funny" gift, but rather a "unique-funny" gift.
What couple wouldn't be happy to get the highest quality, soft, Egyptian cotton bathrobes for their wedding?
Especially during the beginning of the marriage, where love is in the air and they'll share quite a few baths with each other.
Conclusion
Phew, this was a jam-packed gift guide, filled with some unique Jewish wedding gift ideas, wouldn't you agree?
I hope you enjoyed reading it as much as I enjoyed creating it, and I hope you found a few special wedding gifts in here for the special couple.
If you did, let me know in the comments below which ones you liked the most and what gift you ended up giving them… Dying to know 🙂