30+ Traditional Jewish Wedding Gift Ideas the Couple will LOVE (2022)
Amen V'Amen is supported by its audience. That means when you purchase something from one of our partners through one of our links, we may earn a small commission at no additional cost to you. Amen V'Amen is also an Amazon Associate, so we may earn a commission from qualifying purchases. Thank you for your support!
You're about to attend a special Jewish wedding of a very special someone, and you're scratching your head thinking:
"What's an appropriate gift for a Jewish wedding?"
Because lets face it…
You don't want to buy the happy couple a gift they'll never use.
You certainly don't want them to "blacklist" you for being too. Ehm… too cheap.
And you definitely don't want to embarrass yourself with an inappropriate gift that doesn't fit the occasion.
Instead, you want to get them something meaningful. Something useful. You know – something that can actually help a young Jewish couple get off the ground and start their new life together… Am I right or am I right?
Well, good thing you landed on this gift guide… because you're about to discover the very best Jewish wedding gift ideas that'll make any couple want to dance the Horah long after their wedding is over (ok, I might be exaggerating… but the gifts are really cool, you'll see!).
Top Jewish Wedding Gifts
Spoiler Alert: Curious to find out which gifts came out on top in each category – behold:
Traditional Jewish Wedding Gifts (Judaica)
Ketubah, Sheva Berakhot, Horah, Chuppah…
If you've never been to a Jewish wedding before – this all probably sounds like Chinese to you (actually, it's Hebrew… but close enough 🙂 )
Yep, Jewish weddings have LOTS of interesting customs & traditions.
Guess what? That includes giving the couple traditional Jewish wedding gifts every Jewish couple needs in their home!
Top Traditional Gift
Imagine the first Shabbat the bride and groom share together.
It's Friday in the afternoon.
The wedding is over.
They're exhausted. It's been a long week…
"Thank God it's Shabbat", she whispers.
It's getting dark… time to light Shabbat candles!
She takes out the gorgeous Michael Aram Shabbat candlesticks you got them for their wedding and marvels at their beauty.
"Well, aren't you a sight for sore eyes", she says out loud.
She goes from tired ⇒ to fully awake… instantly.
She lights the candles, recites the blessings, and stares in awe at the illuminating black Orchid candlesticks while whispering to her husband: "Shabbat Shalom".
Wouldn't that be something?
Now that the Shabbat candles are lit… it's time for Kiddush!
Just like the candlesticks – Michael Aram's phenomenal Kiddush cup makes you skip a beat and marvel at its beauty before you pour the Kiddush wine.
Imagine if the lucky couple got both the Michael Aram candlesticks AND the Michael Aram Kiddush cup for their wedding?
That's not just any lucky couple… that's an insanely lucky couple!
No doubt – Shabbat and holidays will be extremely special at the newlywed's new home.
Who knows… thanks to your amazing gift – there's a good chance you'll even get invited 🙂
Recommended: There are plenty of beautiful Kiddush cups that'll make an excellent gift for the Jewish couple!
Speaking of the couple's new home… what's the first thing you do when you move into your new home? You affix a Mezuzah on your front door – a symbol of our faith in God.
The Mezuzah serves as a constant reminder of God's care for his children.
Every time you walk in and out of your home – whether it's Monday morning (morning blues) or it's Shabbat in the afternoon (Shabbat-is-over blues) – a quick glance at the Mezuzah will immediately cheer you up.
Not to mention if the Mezuzah you're staring at is Michael Aram's incredible modern Mezuzah. In that case – staring you will.
As opposed to Aram's other popular Judaica wedding gifts – where you get to use them only on Shabbat and holidays… the Mezuzah is permanent.
I figured there's no better way to "seal" the Michael Aram Black Orchid trilogy than that.
Recommended: Like the idea of getting the couple a Mezuzah? Check out these gorgeous modern Mezuzahs as well!
If you ever walk around the many art galleries in Jerusalem, you'll notice one name that keeps popping up over and over again: Yair Emanuel, one of Israel's finest contemporary Judaica artists.
Some people know him by name, others know him by his signature design – the acrylic colors, playful illustrations, and admirable attention to detail.
His wooden Challah board & knife set is a fabulous example of just that. No, this isn't a canvas you hang on your wall. It's Jerusalem's old city –  hand-painted on the surface of a wooden Challah board.
Every time you bless Hamotzi with Emanuel's artistic Challah board – you might not physically be in Jerusalem… but you'll definitely feel like you're there in "spirit".
The Shabbat candle lighting marks the beginning of the Shabbat…the Havdalah ceremony marks the end of it.
What better way to end Shabbat, and start the new week off on the right foot than with Yair Emanuel's gorgeous Havdalah set?
Emanuel's beautiful, sparkling, stainless steel Havdalah set creates a seamless blend of modernity and Jewish tradition, thanks to the traditional pomegranates surrounding the Havdalah set, giving the Havdalah the sense of prosperity it rightly deserves.
There's a reason he's considered the top Judaica artist in the world.
The newlywed is about to share a lifetime of L'Chayims together with their friends and family: on Shabbat, on holidays, or on the birth of their children… 
I think it's safe to say – when you're celebrating with so many people… a single Kiddush cup isn't exactly going to cut it.
Nope… they'll need a proper Kiddush set so that everyone can raise a glass together!
Here's the beauty of it though: they won't have to spend 30 minutes pouring wine and passing Kiddush cups one by one every single L'chayim.
All they have to do is pour wine at the top of the fountain and witness the wine flowing from top to bottom – filling the small Kiddush cups all at once.
It's magical!
Jewish Bride Wedding & Bridal Shower Gifts
The bride has been waiting for this day probably since she was 3 years old.
That's right – while the baby groom was playing video games and pretending to be Superman, we used to "play" bride and imagine what our wedding night would look like (was it just me 🙄?).
So with all due respect to the groom, let's first find the bride a magnificent wedding gift that'll make her dream wedding finally come true!
Top Gift for Bride
A gold-plated watch?
Yawn 😴… so cliche.
This is a Jewish wedding, with a Jewish bride.
So why on earth would you get her an ordinary watch… when you can get her a gorgeous & elegant Jewish watch – made by one of Israel's luxury watch brands – ADI.
You tell me: if you were the bride – what kind of watch would you wear to remind yourself of your wedding night? The same ol' watch you've seen a million times before, or a classy Hebrew letters watch that stands out from the pack?
Needless to say: it's no contest.
The problem with a Jewish wedding? It only lasts a single night.
What if the bride wants to enjoy all that delicious Jewish & Israeli cuisine she had at her wedding – ALL-THE-TIME?
Does that mean she has to book an expensive trip to Israel every time she wants a taste of Israel?
Nope… she can enjoy the vibrant food and delicious aromas you get on the streets of Jerusalem – from the comfort of her own kitchen.
All she needs is Yotam Ottolenghi (the famous London-based Israeli chef) bestselling cookbook to keep herself busy for years.
From middle eastern food (think Hummus and the likes), traditional Jewish pastries, all the way up to Georgian food (yep).
It'll keep her busy for years (I'm speaking from experience).
With all the partying and excessive alcohol drinking – it's easy to forget that a Jewish wedding is, first and foremost, a spiritual celebration… the day two Jewish souls unite into one.
So, it might be a good idea to put aside those shiny & expensive gifts… and instead satisfy the soul.
How?
With this special illuminated book of women's prayers – made especially for Jewish brides.
The book contains 28 prayers collected from around the world, many of them recited exclusively by women, including:
Hannah's prayer of thanksgiving
The first-ever women's prayer before Torah study
Each prayer is accompanied by text from Hebrew, Ladino and Yiddish sources, and cover the entire woman's life circle – from birth to a Bat Mitzvah, through marriage, birth, parenting, all the way up to death & mourning.
An incredibly thoughtful Jewish wedding & Jewish bridal shower gift.
Jewish Groom Wedding Gifts
We've found a gift for the bride. Awesome!
Now, it's the groom's turn. After all, you don't want the groom to feel left out and start crying under the Chuppah, now do you? (actually, maybe you do)
No, no, no! That'll break his heart! And then we won't be able to break the glass!
So let's go get the nice Jewish fella a nice Jewish wedding gift to make sure that doesn't happen, shall we? 🙂
Top Gift for Groom
I'm sure every man (or woman, for that matter) would agree: nothing beats a Kiddush in Jerusalem… especially on Shabbat and holidays. Especially at the western wall!
It's so spiritually uplifting… I try to go at least a few times a year.
But what if the bride & groom don't live in Israel? What if they can't go to Jerusalem a few times a year? Does that mean they're "screwed"?
Not necessarily…
Instead of doing Kiddush in Jerusalem, they can do Kiddush with Jerusalem.
This exceptional Kiddush cup is entirely designed after the old city of Jerusalem (including the saucer). And in wonderful detail, too.
Sure, you may not be physically traveling to Jerusalem… but thanks to this outstanding Kiddush cup – it brings Jerusalem close enough.
We already got the bride a beautiful golden watch by ADI.
Now, it's time to spoil the groom with his very own ADI watch (you don't want poor hubby to get jealous, now do you?)!
Forget Rolexes. This is a Jewish wedding… so instead – we'll go for the "Israeli Rolex"!
They're classier than a Rolex, more "Jewish" than a Rolex, AND they don't cost nearly as much as a Rolex.
Now that's what I call "Mazel Tov!"
Did you know that Ashkenazi men start wearing their Tallit after they get married?
Granted, odds are the groom – whether he's Ashkenazi or Sephardic – already has a Tallit for his wedding (if he doesn't – here's a stunning Tallit you can get him).
But I bet you he doesn't have Tallit clips!
These remarkable sterling silver Tallit clips will upgrade any Tallit – doesn't matter if the guy owns a $20 dollar Tallit or a $200 Tallit.
Talk about elevating your prayer.
No doubt these Tallit clips (which, by the way, are designed after the 10 commandments) will do just that.
Jewish Household Items
Let's face it: in today's rough economy – the last thing the couple needs is another useless gift they'll stash in their basement.
No…
More than ever – they want need gifts they can actually use.
Things that are essential in any Jewish household, as opposed to stuff that collects dust in the closet.
Things that'll help the young couple build a life, not a junkyard.
These Jewish items might not be as "sexy" as the rest of the gifts… but trust me – they're the most helpful items a young Jewish couple needs.
Top Jewish Household Gift
People bring all sorts of expensive Jewelry, fancy clothes or other luxuries to Jewish weddings.
Thing is, no amount of Jewelry will help if the couple doesn't even have warm food on Shabbat… especially when most of these fancy-schmancy gifts end up in the closet anyway.
Jews gotta eat first!
Wouldn't you feel much better knowing that your gift is actually feeding the young couple and satisfying their tummies?
Shabbat-observant couples don't just want a Shabbat hot plate… they need a Shabbat hot plate.
What kind of Shabbat hot plate should you get them?
Personally, I believe NutriChef's portable hot plate is the way to go.
Why?
It has a large surface area

– great for small (married couples) AND large families (married couples + kids).
It heats incredibly quickly: the last thing you want on Shabbat dinner is to wait for hours till the food gets warm.
It's portable – excellent for house parties or every time they're having guests (that's you!) over for a meal.
Everything a Shabbat-observant couple needs to enjoy warm, cozy and delicious Shabbat meals.
I don't know about you – but if you deprive me of hot coffee on Shabbat (and tea in the afternoon), it ain't a pretty sight (proud coffee addict 🙋‍♀️).
That's what Chefman's Shabbat hot water urn is for – an endless (OK, not really endless, but it sure feels like it) supply of hot water that makes the cold & depressing winter warm and enjoyable.
A fabulous gift that'll serve the couple well on Shabbat and Yom Tov.

Cholent, anyone?
I have to admit… I'm no fan of cholent.
But it's an inseparable part of Kiddush on Shabbat morning (or afternoon if you're Chabad).
Simply prepare your cholent (or anything else you want to prepare for Shabbat day) before Shabbos, set the slow cooker to high heat – and the next morning you'll enjoy a hot & delicious meal! (thank God it's Shabbat because your stomach could use a good "rest")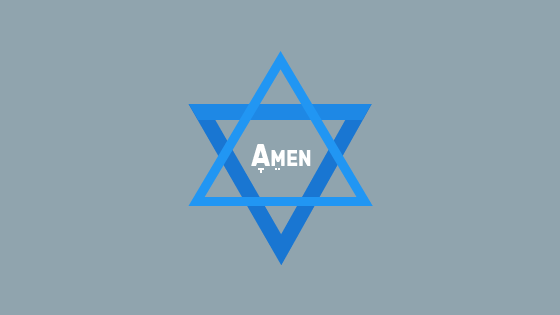 : "Honey, can you please open a bottle of wine for Kiddush?"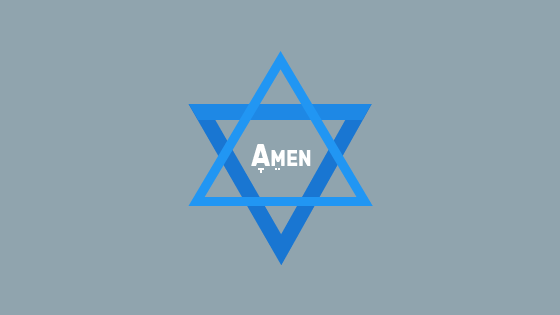 : "But I don't have a bottle opener…"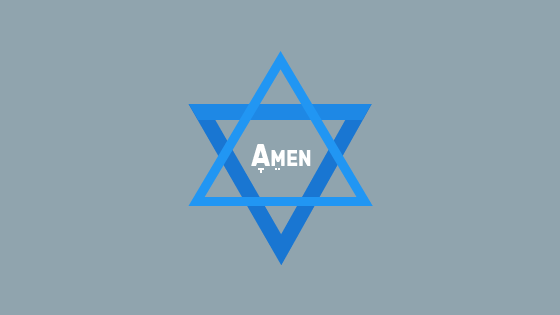 Luckily – you got the couple a premium wine gift for their wedding and saved the day! You angel you!
And you didn't just help them open the bottle…
This premium wine gift set includes a luxury corkscrew wine opener, foil cutters & a pair of Swarovski crystal magnetic wine glass charms… everything a wine aficionado needs to enjoy a glass of wine after a long day at work.
L'chayim!
Unique Jewish Wedding Gifts
"This is for the crazy ones. the misfits. The rebels. The troublemakers. The round pegs in the square holes. The ones who see things differently. They're not fond of rules, and they have no respect for the status quo… And while some may see them as the crazy ones, we see genius. Because people who think they can buy unique & creative Jewish wedding gifts – are the ones who do."
By the way: in case this sounds familiar – I copied Apple's famous "Think Different" speech from the 90's and gave it a little Jewish twist 🙂
Top Unique Gift
"I love you with all my heart".
You can say it… better yet – you can prove it!
Not just with one heart… but with an entire bowl full of hearts!
Designed by Yair Emanuel (I think the vivid colors gave that away) – so that the couple can use it both as decoration… AND to serve food when you drop by for a visit.
A lovely piece that'll bring lots of color to the couple's new home.
The young couple is about to embark on the ride of their lives together.
Sometimes the road will be bumpy, sometimes it'll be a smooth ride.
Challenges will occur – it's part of marriage…
But no matter how hard it gets: you always stick together.
Through the hardships… AND through the fun parts.
That's what true love is all about… and that's exactly what David Gerstein's excellent work of art tries to convey (rather successfully)
"May this home be blessed with happiness, health, wealth, and peace."
Amen V'Amen to that!
I think this blessing speaks for itself. I can't think of a better wish for a married Jewish couple moving in and starting their lives together.
And what's great about Dorit's marvelous wall hanging – is that your blessing will constantly be there to bless the couple at their new home.
That's right! Two of Dorit's wall-hangings – back to back!
This one also has the house Jewish house blessing (in both Hebrew and English)… except, well, it's shaped like a pomegranate – the traditional Jewish symbol of:
Wealth & Abundance
Righteousness
Prosperity
Wisdom
Basically – everything you could possibly wish for a loved one in one lovely wall hanging!
Personalized Jewish Wedding Gifts
Let's see if you remember where this line is from?
Hint: 🦈
I reveal the answer somewhere in this article…High five if you can find it!
In the meantime, we'll use that line to introduce…
Personalized Jewish wedding gifts for the lucky couple!
Because… "This time, it's personal"!
Top Personalized Gift
The young couple is getting married! L'chayim!
Hold on a second there, tiger!
Why do L'chayim on standard glasses, when you can give a personalized L'chayim – with personalized glasses!
That's a much more thoughtful L'chayim, don't you think?
Not to mention that these elegant flutes are absolutely stunning.
They can carry on using it on their anniversaries and special occasions. And when they do – it'll instantly remind them of their amazing wedding night (and your cool gift).
L'chayim!
An illustration of the bride & groom on a Hamsa?
Oh my! I bet they didn't see that coming!
This Hamsa is handmade and hand-painted – including the text of your choice (the simplest way is to just use their names… but hey, go nuts).
Simply:
Send Lea (the artist) a picture of the couple
Choose the Hamsa colors
Provide the text you'd like to include
And Lea will send you the couple's unique illustration in no time!
Look at those cute lovebirds. I'm referring to the engraved lovebirds under the couple's last names (what else could I mean?).
All kidding aside – it'll be exciting to surprise the new Mr. & Mrs. with a wonderful keepsake that has their new common last name on it.
That way – they'll be able to look back and remember the first time someone called them Mr & Mrs.
That someone…is you!
Jewish Wedding Art
You think the previous Jewish wedding presents were unique?
That, my friend, was the tip of the iceberg. An introduction. A warm-up before the real deal.
Allow me to really blow your mind with these breathtaking artistic Jewish wedding gifts…
Top Jewish Wedding Art
The Priestly Blessing + a beautiful design + the couple's initials = a unique & personalized Jewish wedding gift.
Every David Fisher design is a work of art. But this is on a whole other level.
Not only does it include the famous priestly blessing, but it also includes an illustration of Jerusalem's old city – with the Jewish temple's golden Menorah in front.
And of course – the cherry on top: the couple's initials (in either English or Hebrew) engraved on each side.
When you come and visit the couple at their new home – odds are one of the things you'll see is this beautiful piece of art displayed oh-so-proudly… and for good reason!
David Gerstein – one of Israel's top modern artists, is behind this artistic, colorful sculpture.
Apparently, Gerstein is on a mission to turn two-dimensional paintings into three-dimensional sculptures.
Now, you get to give this marvelous masterpiece to the lovely couple… so they can proudly display it in their future home and impress all their guests.
How cool is that?
In the Kaballah – the Tree of Life is a symbol of God's creation of the world – the foundational elements of life.
A Jewish wedding isn't just about breaking the glass or dancing the Horah. It's a celebration of two souls reuniting.
That's what makes this evening so special… and that's precisely what the young couple will be reminded of when hanging this gorgeous wall decoration at their new home.
We already had a beautiful Tree of Life.
Now, it's time we take it to the next level: not one, but two Trees of Life – interlinked together.
That's what a Jewish wedding is all about… and that's precisely what Amit Yaffe, the talented artist behind this stunning art print, conveyed in his unique masterpiece.
And as you can see from the image (which doesn't do it justice, by the way) – Amit didn't forget King Solomon's famous "I am my beloved's and my beloved is mine" blessing you hear in Jewish weddings.
Jewish Wedding Gift Baskets
Did you know that Jewish couples fast on their wedding day?
Now, you tell me…
Wouldn't it be awesome if they get to break the fast with these delicious, gourmet chocolate gift baskets that you got them for their big day?
Now that's what I call a sweet wedding!
Top Gift Basket
The bride and groom worked hard to shed a few pounds before the wedding (or at least not gain any)… including fasting on their wedding day (although that's not to lose weight).
I think they could use a "sweet" award for all their effort, don't you think?
That's where this delicious collection of gourmet chocolates comes in!
I'm talking premium chocolate truffles, chocolate peanuts and Vienesse crunch that melts in your mouth.
That's a "sweet" award, that's for sure!
What if they want to keep their impressive physique and stay fit a little longer?
Ugh… fine then.
Skip the chocolate, and instead – deliver a GIANT Kosher gift basket filled with tropical fruit and nuts straight to their door.
Dried Kiwi

Sliced Mango

Dried Figs

Roasted Pistachios

Dried Apricots

Dates

Dried Pears

Dried Cranberries

Dried Plums
There. Happy now?
Pop Quiz: What's the one thing the couple is looking forward to EVEN more than their wedding?
Take a few seconds to think of an answer. I'll be here eating a piece of chocolate.
(Munch, munch, munch)
Oh, you're back!
So… did you have an answer for me?
Fine then, I'll tell you…
The honeymoon, duh!
They worked so hard to make sure everyone has a great time. They're probably exhausted.
Now, it's time for them to relaaaaaax. Breaaaaaaathe. Take a long baaaaaath.
That's going to be especially compelling when they open up their gifts and discover this tremendous spa gift basket.
It includes a whopping list of vanilla-scented products: Vanilla Passion bath salts, lotion, hand soap, body spray, bathrobes and even slippers (not made of vanilla).
Who said wedding gift baskets have to include food?
The couple is probably looking forward to the Chuppah.
I don't mean the Chuppah they're getting married in. I mean the large Chuppah basket full of delicious chocolates and treats!
Here's just a partial list of what they'll find under (and above) the Chuppah basket:
Chocolate truffles
Succulent cordials
Rich chocolate bridge mix
Nuts
And guess what – it's ALL PARVE. That means everyone can even enjoy it during the wedding – regardless if you're having meat or not!
Luxury Jewish Wedding Gifts
Jewish wedding gifts fall into 3 categories:
Nice wedding gifts
Great wedding gifts
Exceptional wedding gifts
Most guests get couples the 1st kind.
Fewer guests get the 2nd kind.
And only a select few close friends & family members get the 3rd kind.
In this section – we'll focus exclusively on the latter.
I have to warn you – this section isn't for everyone. In fact, if you're not that close to the bride & groom – you might want to skip this section entirely.
But if…
You're counting the days until the big day and are excited as the happy couple standing under the Chuppah (if not more).
You don't mind spending a little extra on an unforgettable, high-end Jewish wedding gift the couple will always remember.
You're planning to carry tissues with you to the Chuppah.
Then pay attention: this is the section you've been waiting for.
Top Luxury Gift
It's a very good idea to help the young couple with items they need for their new home. There's no doubt about that.
And even though every Jewish couple needs a pair of Shabbat candlesticks, that's no reason (or at least not the only reason) to get them Nadav Art's fairly expensive candlesticks.
"Regular" Shabbat candlesticks can do that just as well.
So why invest in such an expensive gift?
Because you're not getting them just any pair of Shabbat candlesticks. You're getting them an extraordinary keepsake designed by Nadav Art – one of the top contemporary Jewish art studios in Jerusalem.
A decorative keepsake they can display 7 days a week, not just on Shabbat.
A keepsake that'll remind them of their wedding night for years and years to come.
That's why.
Just like candlesticks – a Challah board is an essential item in every Jewish kitchen.
So why mention it in the luxury gifts section? Why not put just put it in the "Jewish Household Items" section?
As you probably figured out by now – this isn't a regular Challah board.
It's made out of genuine Jerusalem stone – the same stones you see when you walk around the streets of Jerusalem (including the Western Wall).
Let's face it: it's not very often you get to perform Hamotzi on such a beautiful and meaningful Challah board.
Unless you're lucky enough to have one of these remarkable Challah boards in your own kitchen.
This rare Mezuzah is without question one of the most special Jewish artworks in this article. It illustrates the Children of Israel receiving the Ten Commandments under a burning Menorah, adapted from Marc Chagall's legendary "I am the Lord thy God" painting.
The unique 18-color lithograph housing is set in a 24K gold plated bronze case. Both the lithograph and the case contain a replica of Marc Chagall's signature.
Remember – this Mezuzah is a limited edition (only 5748 copies were ever made in 1988), so you better act fast.
You can't really have a high-end Jewish wedding gifts section without mentioning Hazorfim – the top luxury Judaica brand in the world.
If you ever walked into a Jewish home or synagogue and noticed a shiny piece of silver (and sterling silver) Judaica – there's a good chance it was made by Hazorfim.
Without a doubt – the undisputed leader of luxury Judaica wedding gifts. You'll be hard-pressed to find a Jewish wedding without at least one Hazorfim gift.
Your gift can be Hazorfim's magnificent Kiddush cup. Beautifully crafted from the finest sterling silver – this Kiddush cup set features bright metal delicately engraved with a gorgeous, royal floral design.
Named & inspired by the Bellagio village (not the Vegas casino) on Lake Como's shores in Italy.
Funny Jewish Wedding Gifts
You're a joker, aren't you?
Well then, I guess you can kiss "normal" Jewish wedding presents goodbye… Everyone knows that you and "normal" don't exactly go together.
Instead, prepare to make the happy couple LOL with these hilarious Jewish wedding gift ideas.
P.S – Grandma, if you're reading this – DON'T.
Funniest Wedding Gift
Yep, they're indeed Mr. & Mrs.
And as newlyweds, they'll probably be spending some quality time in the kitchen together, so might as well do it with a pinch of humor.
Trust me – they'll need it when one starts bossing "someone" around or when "someone" screws up (we all know who "someone" is)
A wedding gift for cool, young couples…that is if they have a sense of humor.
That doesn't mean the groom has to stick to the beer glass and the bride to the wine glass.
No…
They can share their glasses with each other. Because they're in love!
(then the wife can call her husband a queen… so what!)
Not exactly a "knock-knock joke" gift, but still quite funny.
"Honey, stop wearing my bathrobe! It's mine!"
It's a sentence you'll never hear from this couple. All because you get each of them their very own Egyptian cotton bathrobe!
You're a hero!
*🦈: "This time, it's personal" was the tagline of the (horrible) 4th Jaws film – "Jaws, The Revenge".
What About Money?
You went through all of these gifts, and still haven't found "the one"? (I seriously doubt that, though)
Don't worry, there's a plan B: money.
If you don't know the couple very well, or you don't want to take any chances with a gift they won't like – you can always give the couple a cash gift in multiples of $18. I assure you – every young couple likes needs cash!
In fact, in some countries (such as Israel) – money is the preferred gift etiquette.
Conclusion
Phew, this was a jam-packed gift guide, filled with some pretty unique Jewish wedding gift ideas, wouldn't you agree?
I hope you picked a Jewish wedding present you're proud of.
Now, all that's left for you is to give them a nice "L'chayim" blessing, say "Cheese" to the camera and dance on a chair.
Sounds like fun!
Mazel tov 🙂