Planning a Beautiful Bar/Bat Mitzvah Candle Lighting Ceremony [Order & Ideas]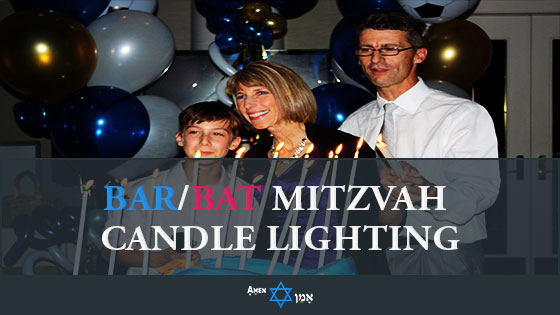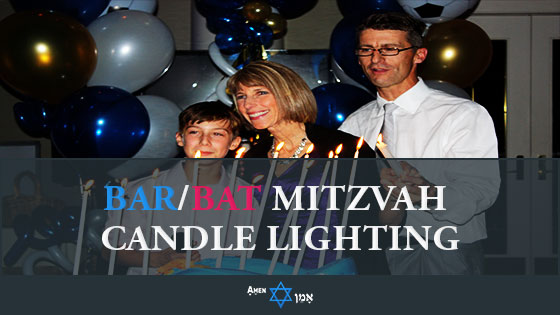 Bar/Bat Mitzvah candle lighting ceremonies have come a long way…
They started off as a nice & simple gesture: The Bar/Bat Mitzvah would light birthday candles (hey, it's still a birthday after all) and invite close family members to light a candle with them.
That was pretty much it.
But then something happened…
Bar/Bat Mitzvah celebrations started growing… and growing… AND growing.
Unsurprisingly, the lighting ceremony grew along with it.
Now, you've got decorative candle lighting displays (as you'll soon find out), poems, speeches, dedicated candle lighting songs…just to name a few.
Now, that's what I call impressive progress!
I know what you're thinking: "Damn…This all sounds complicated. How the heck do you plan such a ceremony? Where do I even begin??"
Don't worry – all you need is a simple process, some Bar/Bat Mitzvah candle ceremony ideas and a dose of inspiration – and you're off to the races!
Ready? Let's begin…
Bar/Bat Mitzvah Candle Lighting Ceremony Order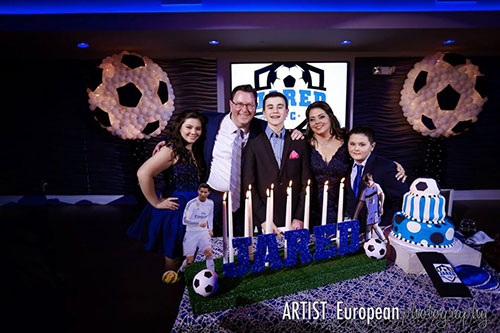 Here's what a typical Bar/Bat Mitzvah candle lighting order looks like:
1. Decide how many candles you're going to light
I know, I know… The answer is pretty obvious:
If you're a Bar Mitzvah: you light 13 candles
If you're a Bat Mitzvah: you light 12 candles
This isn't exactly rocket science, now is it?
Hold your horses there, tiger! (cool – horses and a tiger in one sentence)
Now, let me ask you this: have you ever blown out birthday candles?
Of course you have… who hasn't?
Do you remember that extra candle for "good luck"?
Well, it's the same deal when you light Bar/Bat Mitzvah candles – you can choose to add an extra candle for good measure (just in case 12/13 candles aren't enough to squeeze in poor auntie Bracha).
2. Decide who you're going to call up to light a candle
You better think this one out CAREFULLY.
We don't want any hurt feelings, now do we?
Trust me, you don't want to wake up the next day and find out that auntie Rachel was so pissed that you didn't invite her to light a candle, that she blocked you on Facebook (especially since auntie Bracha was invited! Shame on you!).
3. Decide the order you're going to call them up
Careful, you're still walking on eggshells with this one…
Think about it – wouldn't auntie Rachel get offended if you called auntie Bracha to light a candle before her?
Point is – think carefully who should light candles, and in what order. You'd be surprised how easily a nice gesture can backfire.
In most cases, the candle lighting order looks something like this:
A memorial candle to honor the deceased
Grandparents
Aunts & Uncles
Cousins
Older family relatives
Younger family relatives
People who came from a distance
Older family friends
Younger family friends
The Bar/Bat Mitzvah's friends
Parents
Siblings
Special guest/s of honor
Remember – this isn't a magic formula. Make your own adjustments to fit your own needs.
4. Dedicate a song to each person
Remember when Rocky used to enter the ring? They played his favorite same song every time he made his big entrance to get him all pumped up for the fight.
Same thing when you invite someone to light a candle (although I hope there won't be a boxing match between auntie Bracha and auntie Rachel).
Dedicate a song to each person you're inviting to light a candle. Ideally, you'd want to choose a song they like or can relate with.
If no song comes to mind, then you can choose a song from this list of Bar/Bat Mitzvah songs.
Tip for the Jokers: If the people you're inviting up have a good sense of humor – choose a song that makes them LOL.
5. Dedicate a small speech for each person
Just like you wouldn't give an Oscar award without introducing the person, and explaining why they were nominated in the first place – you shouldn't invite someone to light a candle without first introducing them to your guests, and explaining why they "won" a spot in the candle lighting ceremony.
Think about it this way: If the person you're inviting got you a customized Bar Mitzvah gift (or Bat Mitzvah gift), don't they at least deserve a customized speech?
But how do you even write such a speech?
Don't worry, it's less tedious than it sounds. Let's take a closer look…
How to Write Bar/Bat Mitzvah Candle Lighting Speeches & Poems
Here's the recipe for a winning candle-lighting speech (or poem):
1. Tell a personal story
A candle-lighting ceremony can make people cry out of excitement, or it can make people cry out of boredom.
How do you make it the former and not the latter?
Stories. Personal stories.
The last thing you want to do is sound like you're just reading from some random speech you downloaded from the internet.
You want to personalize your speech to the person lighting the candle.
But what if it's your Mom's second cousins from Australia whom you barely know?
Well, then you can say something like:
"I would like to thank my mom's cousin, Bracha, for coming all the way from Australia to my Bar Mitzvah.
Bracha and my mom grew up together, and she keeps telling me how much fun they had playing in their high school band when they were young. Bracha always encouraged my mom to keep playing the violin, even when everyone else told her: "Meydele – you should quit this violin nonsense and go get a real job".
Well, thank g-d she listened to Bracha. Because if she hadn't, she wouldn't have met my dad in one of the concerts she was playing, and I wouldn't be standing here today.
Bracha flew all the way from Australia (that's a 16-hour flight!) to attend my Bar Mitzvah. That shows you what type of person she is.
Bracha, I truly appreciate everything you've done and for being here with us tonight…"
Who the hell is cutting onions over here?!
2. DRY: Don't Repeat Yourself
Make sure you don't repeat yourself over and over again. This goes hand in hand with telling a personal story.
Trust me, auntie Rachel wouldn't like to be called up the stage with the exact same speech you gave auntie Bracha.
Yes, it does require some extra effort, but believe me – it's worth it.
3. Express your Emotions
The words you use are only half the battle. Your body language and tone of voice are the other half.
In fact, a famous study from 1967 (!) showed that words are responsible for only 7% of personal communication, while body language and tone of voice are responsible for 55% and 38% respectively.
In other words: when you give the speech – try to match your body language and tone of voice with the words you're saying. Otherwise, you'll sound like a robot… And nobody likes to hear a personal story from Siri.
4. Make each speech/poem short & sweet
You don't want to ramble on endlessly for each person you invite to light a candle. Otherwise, 12-13 candles will quickly turn into a 12-13-hour snooze fest.
Remember: A candle-lighting speech/poem is not the same as a Bar/Bat Mitzvah speech, so don't treat them the same way.
Try to keep each speech/poem short & snappy: 5-10 sentences per person is more than enough. If you stretch it more than that – you'll start noticing people grabbing their phones and scrolling on their Instagram feed looking for something more interesting.
Like the Brits say: "Get on with it!"
5. Use rhymes like Busta Rhymes
If you're writing a poem – rhymes are what you'll show em'.
To find cool rhymes­ – Rhymezone is your friend. Because a memorable poem is all that matters in the end.
Rhyme with the candle number to be extra clever. So your guests will remember it forever.
"For candle number eleven, I'd like to invite Kevin…even though he's probably upset he didn't light candle number seven"
6. Practice, Practice, Practice
Practice makes perfect.
Practice your candle lighting speech & poems several times.
Practice until you memorize it: if not the whole speech, then at least the order of the candles.
Practice, practice, practice!
Your mirror is your friend. Your iPhone camera is an even better friend (finally there's a good reason to take selfie videos). Your parents are your best friends.
Practice in front of your parents and friends so you don't get too excited in the moment of truth.
If all goes well, your Bar Mitzvah candle lighting ceremony will look something like this:
Unique Bar/Bat Mitzvah Candle Lighting Ceremony Ideas
Is a candle just a candle?
Nope!
I mean, sure, you can choose a decent, standard display, stick a few candles in it and call it a day.
But if you've got an entire Bar/Bat Mitzvah theme going on – you're probably looking for a candle lighting display that's a little less "vanilla", and a little more creative.
Let's explore a bunch of unique Bar/Bat Mitzvah candle lighting ideas you can choose from:
Note: I'll continue updating this list. So if you've got a cool Bar/Bat Mitzvah candle lighting you'd like to share (with pictures) – leave a comment below and we'll make it happen!
Note 2: Special thanks to Balloon Artistry for sharing their images!
Sports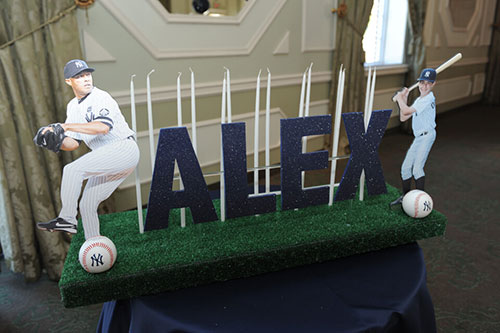 LED
Music
Beach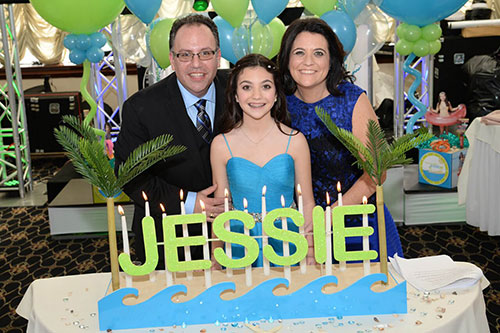 Apps & Video Games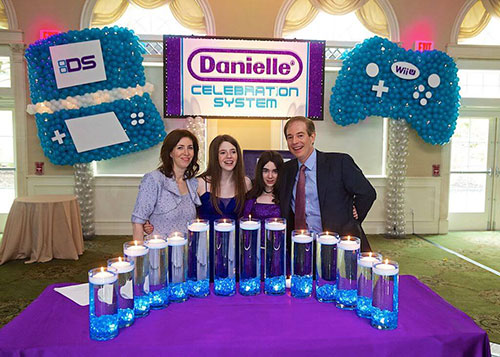 Bar/Bat Mitzvah Candle Lighting Alternatives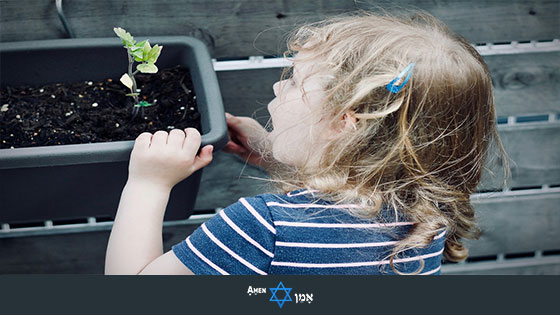 The Bar/Bat Mitzvah candle lighting ceremony does come with disadvantages:
No party ⇒ No candles ⇒ No candle lighting ceremony.
What then?
Luckily, there are quite a few alternative ceremonies you can choose from.
Let's explore a few of them…
1. Tree of Life Ceremony
The Tree of Life is one of the most iconic symbols in the Jewish tradition (and a common symbol in Bar/Bat Mitzvah ceremonies).
It represents maturity, responsibility, and new beginnings. Sounds like a natural fit for a Bar/Bat Mitzvah, right?
But with the Tree of Life ceremony – you're taking it one step further: you're actually planting trees!
Let me explain…
One of the most popular Mitzvah projects is to plant trees in Israel. But rather than plant a single tree, you can invite other people to join in on your Mitzvah project and plant trees together!
And after each tree is planted, you'll receive a special certificate as a thank you for your donation – which you'll then pass on to your guests who contributed to the Tree of Life ceremony!
The process goes like this:
Include instructions on your Bar Mitzvah invitation telling people how they can contribute to your project. It's best to set up a crowdfunding campaign and invite people to donate money there.
After you raise money – contact the organization you're planting the trees with and ask them to send you certificates you can give out to the contributors. Make sure you customize each certificate for each person who donated.
Call each donor up on stage to receive their certificate.
Voila! Everybody wins! You, your guests, and of course the trees!
Sure, it does require a bit more work to set up… but it's totally worth it.
Note: An easier alternative is to invite people to plant seeds inside plant pots. It's not quite the same magnitude as planting trees in Israel, but it's still a sweet gesture.
2. Cup of Life Ceremony
This is a similar concept to the candle lighting ceremony – just with Kiddush cups:
Fill 12 cups (or 13 for Bar Mitzvah) with wine (or grape juice)
Invite your guests to pour a cup of wine in a larger Kiddush cup
In the end – the Bar/Bat Mitzvah recites the Kiddush blessing and drinks from the blessed wine goblet
Tip: This is a great alternative to a candle lighting ceremony if you're hosting a Bar/Bat Mitzvah luncheon after the Bar Mitzvah service, without the massive Bar/Bat Mitzvah party afterward.
Think of it as crowdsourcing Kiddush: your guests bless you, and you, in turn, bless their blessings.
Did You Know? Some people choose to replace wine with (sometimes odd) alternatives such as candy, chocolates or even sand (just make sure you don't drink the sand afterward).
3. Light up the Room
Hold up, don't call the fire department. It's not what you think…
Instead of inviting a select group of guests to light a candle – why not invite everyone to light a candle?
How's that possible, you ask?
Here's the process:
Place a candle on each table
When the time comes, invite one table "representative" to light their candle one after another
Finally, you light up the last candle located on your family's table
The result? One bright & shiny room filled up with candles!
Now there's a picture your Bar/Bat Mitzvah photographer shouldn't miss.
4. Light 3 Candles
I know what you're thinking: 13 candles aren't enough to squeeze people in, so 3 candles?!
Don't worry, you're not inviting anyone to light these candles – so there's no picking and choosing going on. Instead, the Bar/Bat Mitzvah is lighting the 3 candles, possibly with the parents and siblings:
A first candle for the past
A second candle for the present
A third candle for the future
That way no one gets offended.
5. 12 or 13 "Mini" Mitzvah Projects
Feeling extra gracious? You can perform 12 (or 13 for Bar Mitzvah) tiny Mitzvah project gestures – one for each honorary guest.
To honor your grandmother living in Israel – you can plant a tree in Israel.
To honor your auntie Bracha in Australia – you can donate a set of personalized Siddurim or Tehilim books to her local synagogue.
To honor your mother – you can join her in lighting Shabbat candles every week.
You get the idea…
Your Turn
I hope this article shed some light (pun intended) into what an exciting & unforgettable Bar/Bat Mitzvah candle lighting ceremony looks like.
Now, I'd like to invite you to join the party!
If you're planning (or attending) a Bar/Bat Mitzvah party sometime soon – take some cool pictures or videos with your phone, upload them here, leave a comment below and maybe we'll include it in the website!
Mazel tov! And go light them' candles 🙂