30+ Best Hanukkah Gift Ideas for Jewish Friends [Adults & Kids] (2018)
It's that time of the year again, which means…
Hanukkah is around the corner!
The Jewish festival of lights gives us a chance to celebrate with our beloved friends & family…
It's a unique opportunity to SHOW them how much they mean to us.
How?
By surprising them with the best Hanukkah gifts they could've hoped for this holiday season. 
Special people deserve special treatment… and if you're reading this, then I bet you agree with that statement… 
Ready? Time to show the fat guy in the red costume what we're made of!
Top Hanukkah Gifts
This Hanukkah gift guide is jam-packed with a ton of amazing Hanukkah gift ideas. But there are a few gifts that really made us light up like a Hanukkah candle and give away special awards.
And you're about to get a quick glance at them…
Allow me to present: the top, award-winning Hanukkah gift ideas that will really light up your gift recipient's holiday…
Traditional Hanukkah Gifts
When you think of the typical Jewish Hanukkah gifts, what are the first things that come to mind? Menorah? Dreidels? Chocolate "geld"? 
Yawn… boring, isn't it?
Well, no more!
This section is about to show you that even traditional gifts can be modern, exciting and beautiful…
Rite Lite Tree of Life Chanukah Menorah
Top Traditional Gift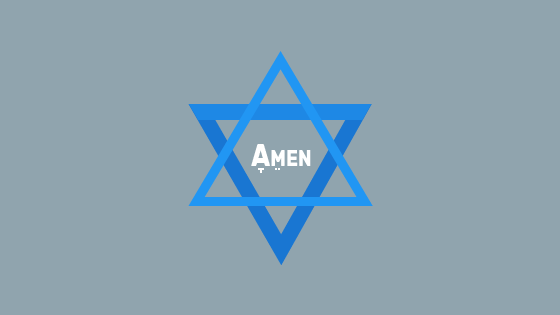 When you combine a Hanukkah Menorah with the Tree of Life, only good things can come out of it…  Rite Lite's gorgeous Chanukah Menorah is proof of that.
The Jewish Menorah is Hanukkah's signature symbol. Every Jewish family will light the Menorah for the 8 days of the Jewish festival of lights… so you'd better get a Menorah that is both beautiful and affordable – and that's exactly what you get with Rite Lite's Tree of Life magnificent Menorah.
Bonus: It also comes with a decorative gift box – all ready for the perfect traditional Hanukkah gift.
Dorit Judaica Wooden Dreidel – A Great Miracle Happened Here

What? Another boring dreidel?
Not exactly… far from it actually.
Dorit Judaica's stunning dreidel consists of gorgeous color printed pomegranates, decorated with shiny Swarovski stones on top. 
If you're just looking for a dreidel to spin with the kids, then this is NOT what you're looking for.
However, if you're looking for a work of art you can continuously spin for many Hanukkah's to come… now that sounds more interesting, doesn't it?
A spinning work of art by one of Israel's finest Judaica artists.
Silver and Blues Aluminum Menorah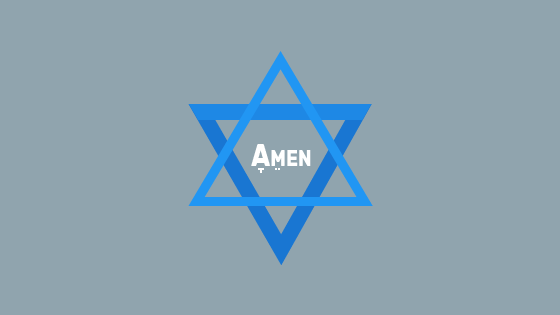 It's hard to find a unique blend of a traditional and contemporary Menorah.
Many Jewish designers try to get it right, few of them actually do…
Well, you just found one…
The folks over at Jerusalem Judaica were able to design a classic Jewish Menorah and give it a modern & bright touch that goes a long way.
Bonus: They also give away a free Hanukkah blessings pamphlet, printed in both Hebrew & English.
Yealat Chen 24K Gold Plated Menorah – Ten Commandments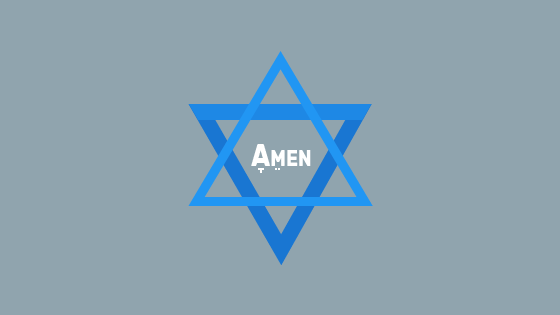 We're all familiar with "Jerusalem of Gold".
How about a gold Hanukkah Menorah designed with Jerusalem on top of it… ever heard of that?
Now you have…
This magnificent 24K gold plated Hanukkah Menorah combines an elegant combination of the old city of Jerusalem and the ten commandments, held by the Lions of Judah… symbols that represent Jewish history, spirituality and strength.
During the 8 days of Hanukkah, you can enjoy lighting the candles with this gorgeous Hanukkiah… and then when Hanukkah is over – now it becomes a masterful piece of art you can display oh so proudly.
Bonus: It also comes with a free Hanukkah blessings pamphlet, printed in both Hebrew and English – so you can sing along your favorite Hanukkah songs after lighting the Hanukkah candles. 
Hanukkah Gift Ideas for Her
So you're looking for a nice Hanukkah gift idea for a special woman in your life?
The good thing about shopping for women is that you pretty much have endless options… But that poses a problem, doesn't it? What should you get her when there are just so many options out there?
Allow me to help… 
In this section, I'll show you the very best Hanukkah present ideas any woman would love to get on the upcoming holiday. Whether it's for your wife, girlfriend or mom, I guarantee these presents will make her light up with joy… it is the festival of lights, after all, right?
Jerusalem: A Cookbook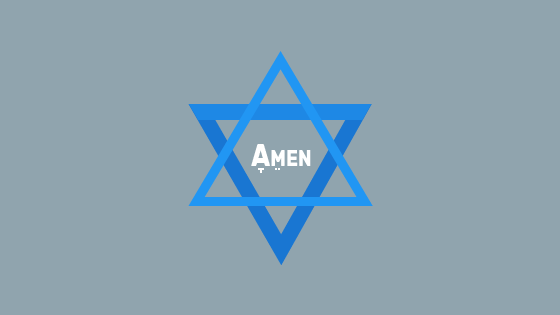 Most of us would love to spend Hanukkah in Jerusalem. Hell, I bet you get a little "homesick" even when it's not Hanukkah (I know I do). 
The western wall, the Hanukkah candle lighting, the food…
Yes, the food (who are we kidding here?)!
Fact is, life sometimes gets in the way and we can't always pack our bags and catch the next flight to Ben Gurion airport.
The good thing is you don't necessarily have to (at least when it comes to the food).
That's precisely why Yotam Ottolenghi, the famous London-based Israeli chef wrote his bestselling cookbook: so we'll be able to enjoy the vibrant food Jerusalem has to offer from our very own kitchen, without having to pay for a plane ticket.
His cookbook includes a wide range of recipes and cuisines: from middle eastern food (think Hummus and the likes), traditional Jewish pastries, all the way up to Georgian food (yep).
If there's one cookbook any Jewish kitchen MUST have – this is it.
AHAVA Holiday Minerals Brighten & Firm Set
Top Gift for Women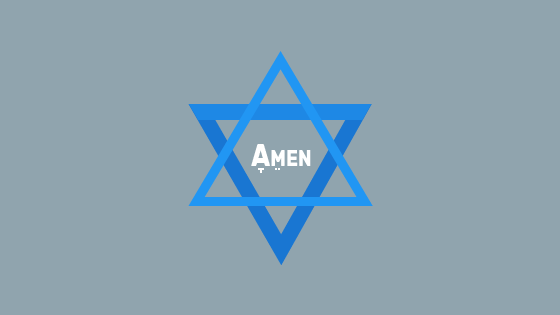 I haven't met a woman, let alone a Jewish woman, who didn't appreciate a high-quality set of mineral-rich Dead Sea products.
AHAVA, the top Israeli Dead Sea cosmetics brand, has created this precious gift set, especially for the holidays. The gift set includes:
Women's Uplift day cream
Dead Sea Osmoter Concentrate
Women's Uplift night cream
Mineral hand creme cactus & pink pepper
Trust me, any woman will appreciate some of Israel's finest Dead Sea products any day. Since it's Hanukkah, Christmas has come early this year (get it?)… 
Exclusive 14K Gold Menorah Pendant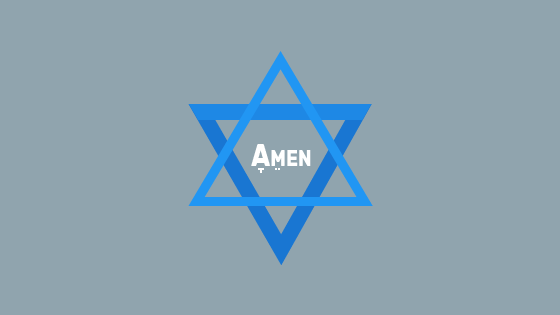 Imagine unwrapping a beautiful Jewelry box on Hanukkah, and discovering an elegant, shiny 14K gold Menorah pendant. As you know, the gold Menorah is 
The gold Menorah is an ancient Jewish symbol – from the days the Jewish priests used to light it in the holy Jewish temple in Jerusalem. 
There aren't many appropriate Hanukkah gifts with such a powerful & historical message… this masterful blend of ancient Jewish tradition and marvelous contemporary art is definitely one of them.
Spode Judaica Sabbath Candlesticks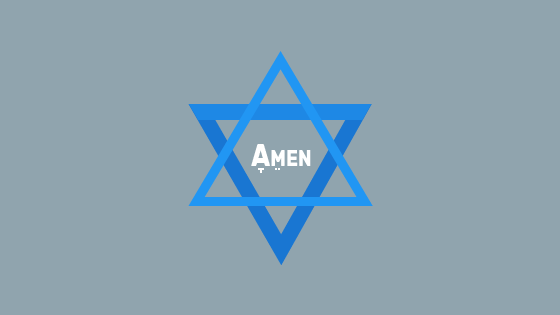 Sure, we light candles on the Menorah during the 8 days of Hanukkah. But what about the rest of the 357 days of the year?
Every week, It's the Shabbat candlesticks that signal the entrance of Shabbos. So needless to say, Shabbat candle holders are a fabulous gift any Jewish woman will LOVE to get for Hanukkah, especially those designed by Spode Judaica
The flowers and swirls with Stars of David integrated all over, along with their traditional blue & white colors representing the Holy Land, bring together an amazing masterpiece just waiting to be gifted.
So do the women a favor, get her this outstanding gift… she'll love it.
Silver Ring with Jeweled Golden Hoshen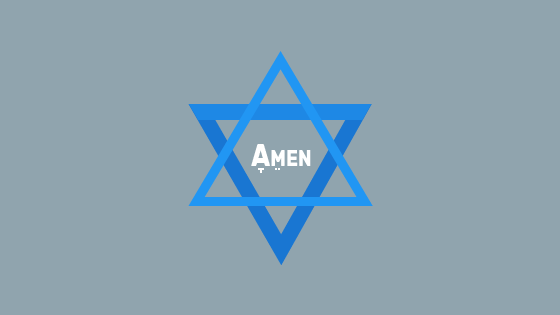 Jewelry is always a great women's gift option. Especially when you combine it with ancient Jewish symbolism: the 12 Hoshen stones representing the tribes of Israel
This well-crafted sterling silver ring can become a treasured possession for generations to come. The ring is engraved with the names of 12 tribes of Israel and is covered with a 9k gold plate containing 12 gemstones.
The twelve gemstones represent the twelve stones on the Hoshen, the Jewish High Priest's breastplate from the days of Jerusalem's Holy Temple.
Tip: This ring is suitable for both men & women, making it a lovely option to buy one for yourself and your beloved spouse.
Get it Here
Hanukkah Gift Ideas for Him
We Jewish men also deserve a great gift for Hanukkah, right?
Lucky for you, buying gifts for men is much easier: We're usually much less picky…But even us boys have feelings, and you can get us to express them with a very unique & meaningful gift.
If you're looking for the best Hanukkah gifts for men, whether it's for your boyfriend, husband, dad or perhaps even your boss, these presents will definitely do the trick…
Star of David Necklace with Hebrew Psalm 67 Jewish Menorah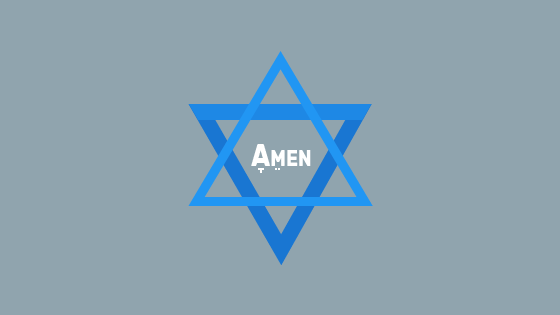 In my experience, for a man to wear a piece of Jewelry, it needs to be truly worth it… It has to be so compelling that it's pretty much impossible to say no to.
Well, that special moment has come.
This breathtaking Menorah Necklace features King David's famous Psalm 67 chapter. The miniature Hebrew text is inscribed in 24k gold forming the Golden Menorah from the Jewish holy temple, making it an extremely powerful gift for Hanukkah… a gift no man could resist…
Bonus: If that wasn't enough – you also get a magnifying glass you can use to truly admire the beauty of the necklace and read the inscription – all packed in an elegant gift box.
Hebrew Letters Classic Watch by Adi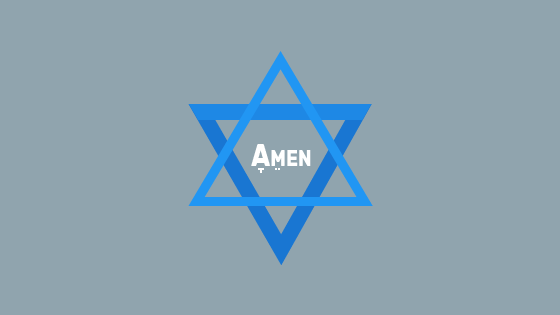 With Santa giving us a hard time during Hanukkah, we're forced to raise our game and find our man a special gift that connects him to his Jewish origins.
So let's leave out the standard watches this holiday, shall we?
Our lovely Jewish designers over in Israel can help us find something equally great, if not greater.
Adi Watches to the rescue!
Designed and made in Israel – Adi's beautiful watch features Hebrew letters in their classic script in a mechanical display and a comfortable black leather band – giving you repeating glimpses of our beautiful language.
Now that's a Jewish gift worth getting a man for Hanukkah…
Get it Here
Silver Kiddush Cup & Saucer + Golden Highlights Old Jerusalem Arches
Top Gift for Men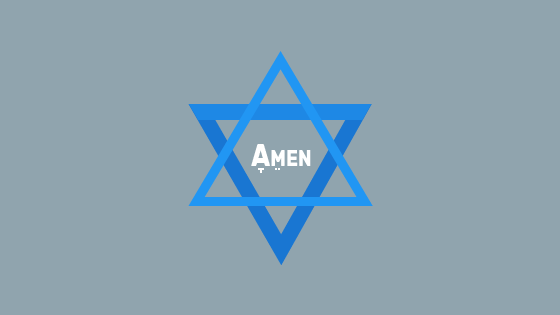 There's no such thing as a Jewish holiday without the blessing of Kiddush – Hanukkah is no exception.
Wish you could've spent this Hanukkah in the holy city of Jerusalem? Well, this splendid silver Jerusalem Kiddush cup will get you close enough.
The extreme level of detail in this incredible Kiddush Cup is truly admirable. It will make every Kiddush a delightful experience in future Shabbat and holidays.
A very appropriate present for Hanukkah any Jewish man will surely appreciate.
Star of David with Menorah Silver Necklace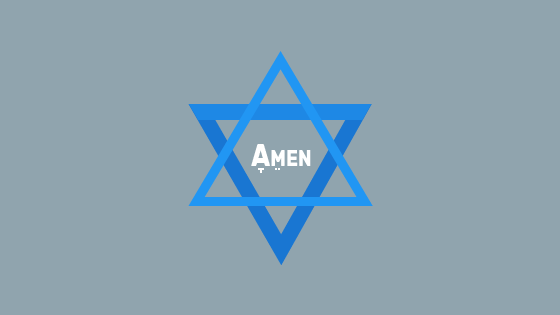 Coming back to the Hanukkah-themed gifts, this time I'm presenting you one of my favorite necklaces made by Rafael Jewelry (I'm probably biased because of his name, but still). 
The 2 most famous symbols in Jewish tradition are probably the Menorah and the Star of David. When you get a necklace with one symbol wrapped inside the other – now that's something worth wearing.
A very elegant and subtle necklace that will bring a smile to any Jewish man's face this Hanukkah.
Get brand new holiday gift ideas for your lovely friends & family - just in time for the next Jewish holiday!
Hanukkah Gifts for Kids & Babies
Santa Clause is a tough guy to compete with. This means we've got to work harder to make our kids happy with some outstanding Hanukkah children's gifts. 
Don't worry, it can definitely be done. But we really have to step up our game…
Now that we've taken care of the adults, it's time to show our kids there's nothing to be jealous of the fat guy in the red costume!
Mensch on a Bench
Top Gift for Kids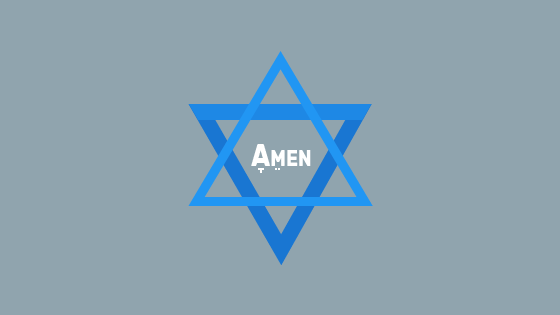 Ready Santa? Meet your Jewish nemesis: the mensch on the bench!
Ever since the Mensch made a successful appearance on Shark Tank, it has become the go-to Hanukkah gift for kids.
Now, you get a real chance to gather your little ones around the Christmas tree Mensch and teach them all about the festival of lights in a unique & engaging way.
Did You Know?
Mensch on a Bench was created by Neil Hoffman, a Jewish father who wanted to get his sons excited about Hanukkah. And we all get to thank him for it.
Get it Here
KidKraft Wooden Chanukah Set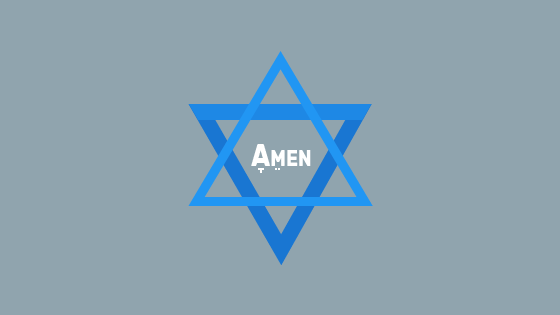 Child: "Ima, are the potato Latkes ready?"
Mom: "Why don't you make your own potato latkes"
Child: "How?"
Mom: "With the Chanukah set I got you"…
KidKraft's wooden Chanukah set might help you actually have a similar conversation with your kids…
Thanks to their cute set, your kids will be able to learn about the Hanukkah meals and traditions. The set includes:
Menorah
Dreidel
Six coins
Two potato latkes, spatula, pan and a storage bag
A great way to bring the family (and by that I mean the kids) together to celebrate the beautiful festival of lights. 
Get it Here
Sara's Prints Girls' Whirl and Twirl Long Sleeve Nightgown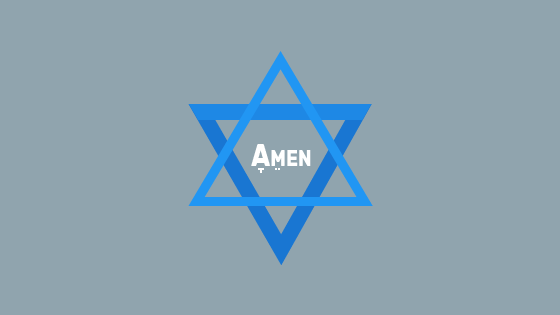 You know what they say – to fully experience Hanukkah you must wear Hanukkah. 
This cute Hanukkah themed nightgown is great to get our girls into the Hanukkah spirit.
It's made of 55 percent cotton and 45 percent modacrylic and has long sleeves, so your little ones will feel warm & comfortable while you light the Hanukkah candles.
Get it Here
Maccabee on the Mantel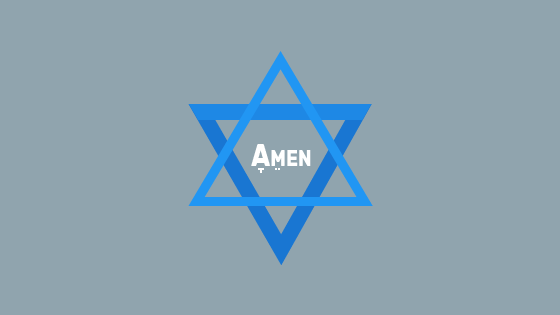 The Maccabee on the Mantel plush gift is a great way to teach our kids the story of the Maccabees. The hardcover book that comes with it allows you to name the Maccabee and make the story of the Maccabees and Hanukkah much more engaging and fun. 
The set also includes Hanukkah blessings and a page for family traditions in the book.
A typical children's gift for Hanukkah that will make your child forget all about Santa, and discover his new Hanukkah Hero – the Maccabee on the mantel!
Did you know? This gift won the Creative Child Product of the Year award in 2014.
Yair Emanuel Anodized Aluminum Children's Train Hanukkah Menorah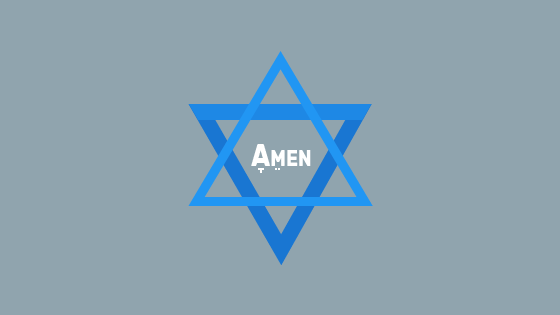 Don't our children deserve a Menorah of their own? Of course they do!
Yair Emanuel took care of it for us with his stunning children's train Menorah, made of aluminum.
Imagine your child seeing this magnificent train in action and actually light up on Hanukkah – led by the Shamash in front of the train (the engine).
And unlike us adults, when Hanukkah is over, your kid will be able to play with his new Menorah train during rest of the year, while you're at work wishing you could join em'.
A true one-of-a-kind gift that will definitely make your gift stand out from the pack.
Personalized Hanukkah Gifts
Do you really love someone? I mean really really love them?
Then nothing beats a personalized Hanukkah present.
Trust me, a little dose of personalization adds a whole new dimension to the gift, making it truly unforgettable…
14k Yellow Gold Double Thickness Name Necklace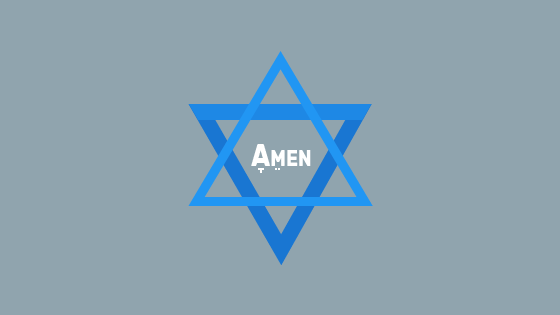 We're our own favorite person.
So getting anyone this stunning, handcrafted gold necklace is pretty much guaranteed to make your Hanukkah present unforgettable. Custom made in Jerusalem from double thickness gold (0.8mm), promising a "Wow" response from your gift recipient once they open their gift box.
Note: Just provide the name in English and it will be converted into Hebrew. 
Get it Here
Happy Hanukkah Gift Serving Tray
Top Personalized Gift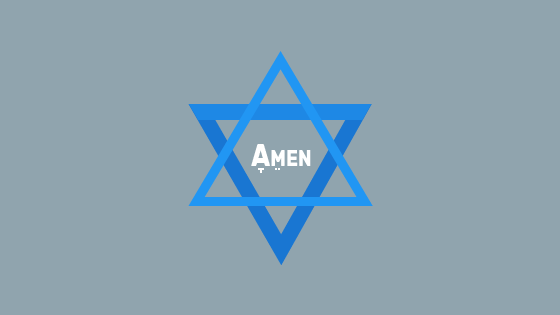 Are you invited over for Hanukkah dinner? In that case, Latkes should be served in style!
This is the perfect Hanukkah hostess gift…it guarantees you don't go to a Hanukkah dinner empty-handed, and take this personalized Hanukkah serving tray with you (the hostess will take care of the rest).
This beautiful tray is fully customizable with your own photos, texts & designs – so go wild.
Recommended: Looking for things to serve on this beautiful serving tray? Check out some of our delicious Hanukkah recipes.
Hand Engraved Silver Square Signet Ring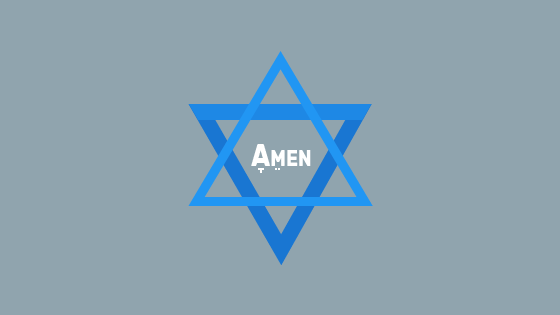 When you think "personalization", you normally just think about adding someone's name to a gift and call it a day. 
Well, personalization can be more meaningful than that. Much more…
How?
Allow me to demonstrate with this gorgeous silver ring.
Not only is this ring beautiful, but on top of that, you get to choose your favorite Hebrew verse from the Torah to and inscribe it on the ring.
Plus, the ring comes in 13 sizes, so you're able to tailor-make a very thoughtful gift they won't forget for a very long time.
Get it Here
Unique & Cool Hanukkah Gifts
You've seen a ton of interesting gift ideas so far… 
But you might be asking: "Where are the unique gifts at?!"
Your patience has paid off. Here are some creative Hanukkah gift ideas that will make any adult light up like a child this upcoming Hanukkah.
Godinger Menorah Bottle Stopper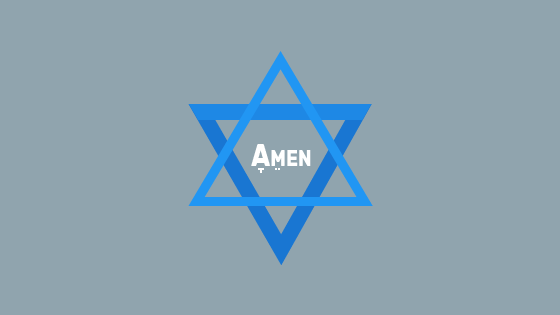 A lot of  gl will be spilled on Hanukkah, as it should be. Hanukkah is a festival – and you know what the Torah says about celebrating on joyous occasions, right?
"Wine gladdens the heart of man" (Psalm 104:15)
Well, in that case, you may want to preserve your wine so you can preserve it for the next few days. 
And what better way to do that than with this cute Menorah bottle stopper?
That's just a fun way to preserve your wine, oils or any other liquor bottles you may have!
DII Cotton Hanukkah Holiday Dish Towels, Set of 3
Coolest Gift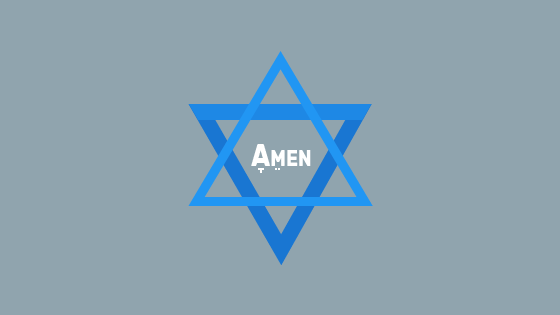 After the Netila, you need to wipe your hands… so you might as well use Hanukkah holiday towels to get the job done!
The beautiful towels come in a set of 3, decorated with the famous Hanukkah & Jewish symbols: the Menorah, dreidel, and Star of David, making sure you're washing your hands in the Hanukkah spirit!
A very cool (and cheap) Hanukkah present for your Jewish friends.
OY to the World Holiday Humor Throw Pillow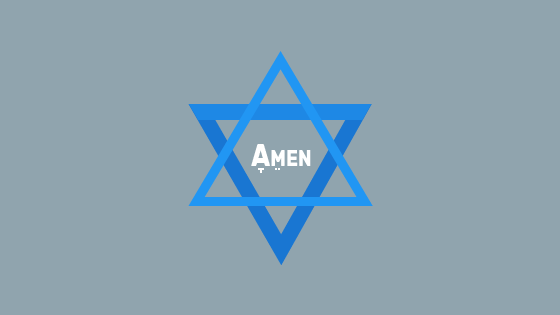 Pillows with personalized messages? Who doesn't love that!
You can completely personalize your pillow with your own text, colors & image – making it a great way to add some touch of humor or affection around the house.
These pillows are 100% polyester, wrinkle-free and machine washable. You know what that means, right? You'll get some quality throws going on!
Funny Hanukkah Gifts
The festival of lights is still a festival, so nothing wrong with encouraging a little humor with some hilarious Hanukkah presents!
What do I mean by that? Aren't you curious?
Well, keep reading and you'll find out…
Women's You Spin Me Right Round Baby Dreidel Hanukkah Sweater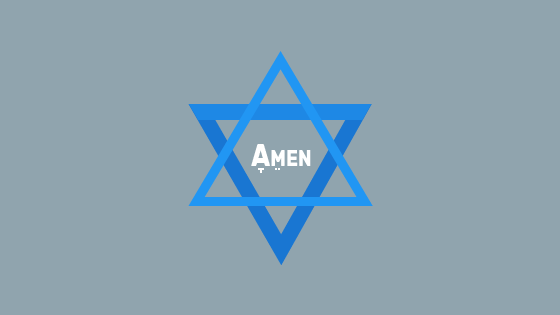 Who says sweaters make boring gifts?
Certainly not this one. If you're looking for a cute gift to get your wife or girlfriend for Hanukkah, then stop messing around and start spinning!
Besides catching attention, this sweater actually has soft long sleeves that will keep her warm during the cold winter… so she can continue spinning even after Hanukkah is over.
Sock It To Me Men's Fun Crew Socks Hanukkah Menorah – Mazel Toes
Funniest Gift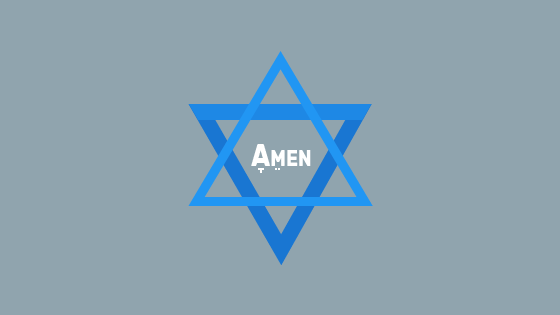 Did you lose a bet?
No?
Then why am I making you wear these hilarious Hanukkah Menorah socks?
Because you're in the funny Hanukkah presents section, silly!
These socks became a huge hit in the past few years. So come on, join the party! I dare you!
Ugly "Come on baby light my menorah" Sweater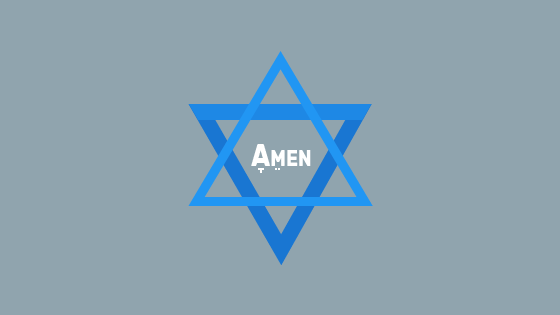 Another ugly sweater… well I had to, sorry. This sweater is just horrendous.
Which is what makes it such a special Hanukkah gift!
Ugly sweaters have become a Hanukkah trend, and it fits nicely with the cold winter (well, depends on where you are…)
Got a goofy Jewish friend? Then do him/her a favor and buy it for them!
Get it Here
Hanukkah Gift Baskets & Boxes
We've all heard the saying: "When in doubt, buy food". What, there's no such saying? Well, it doesn't make it any less wrong…
Kosher Hanukkah gift baskets are loved by everyone, everywhere, every time (yes, not just on Hanukkah). After all, we should have something (and someone) to blame for our "extra holiday weight"… let it be you!
Gift Basket Village Hanukkah Chocolates
Top Gift Basket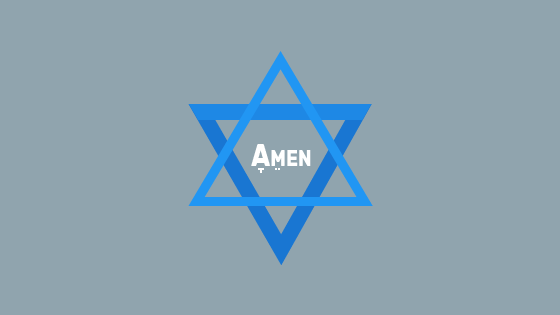 WARNING – if you're a chocolate addict, you probably shouldn't read this (or maybe you should).
If you're shopping for a Kosher gift basket for a friend who has a soft spot for chocolate (don't we all?) – then you found it. 
Meet the gift basket that carries chocolates, cookies, wafers and much more weighing up to 14 pounds. This basket here is the undisputed king of Hanukkah chocolate gifts and will be the reason your friend will call you up after the holiday to join him on his morning runs (you know, to get rid of all the "holiday weight").
Gift Basket Village Eight Days of Hanukkah Gift Basket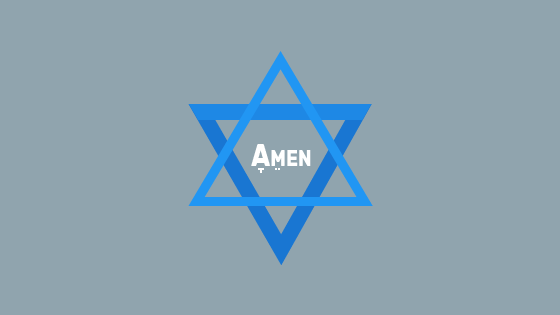 Hanukkah is 8 days long. So you'd want to get someone a gift basket that will "keep them busy" for 8 days… and just like this gift basket's name suggest – this one will do the trick.
Themed with the traditional Hanukkah "geld" and rich with gourmet Chocolate chip cookies, Raspberry Chocolate chip cookies, dark chocolate sea salt cashews, chocolate covered blueberries, butter toffee peanuts, Florida mix and a bunch of other goodies.
Lin's Farm All-Natural Gift Box with Wine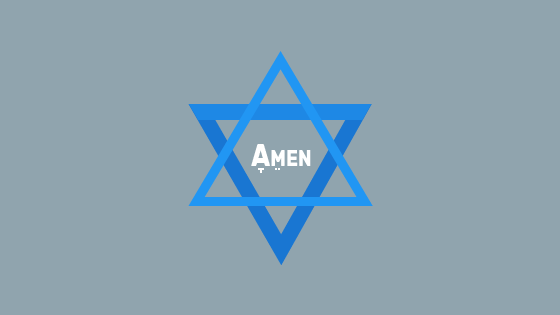 Looking to spoil your recipient with some of Israel's finest, all-natural treats, straight from the Israeli farm? Lin's Farm has got you covered.
Packed with yummy-delicious gourmet treats and a bottle of Israel's finest wine, directly from one of the best internationally acclaimed vineyards.
This luxurious gift basket also includes:
bottle of extra-virgin oil
peanut and curry honey marinade
Herbal tea infusion
jar of honey-halva spread
pure honey
apple-silane spread
cocoa and hazelnut spread
Yum.
Get it Here
Hanukkah Flower Gifts
For the ladies in the crowd, I'm sure many of you (would like to) tell your husband: "You don't need a special occasion to get me flowers".
But if you're reading this, you're in luck – because there's a special occasion around the corner – Hanukkah!
So ladies – make sure your husband reads the following section.
And gentlemen – choose wisely.
Faithful Guardian Bouquet
Top Flowers Gift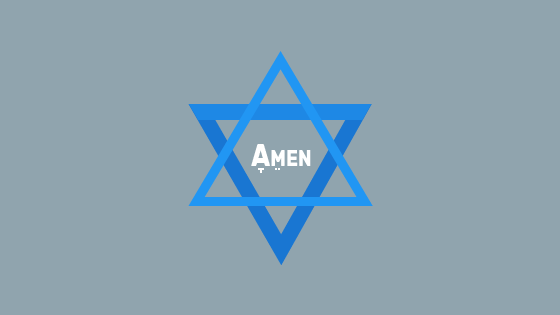 This stunning blue & white bouquet is a remarkable gift for Hanukkah.
It contains a quite unique mix beautiful white roses, white button poms (with Bella Donna Delphinium), blue hydrangea and extra Dusty Miller greenery forms a lovely combination that captures your attention the moment you step into the room.
It also comes with a dazzling blue glass vase with metallic banding, that your recipient can keep as a keepsake long after Hanukkah is over.
Add a nice personalized gift message (for free), and you get an exceptional gift that fits the occasion perfectly (you know, the traditional Jewish blue & white colors and all).
Pure Opulence Luxury Bouquet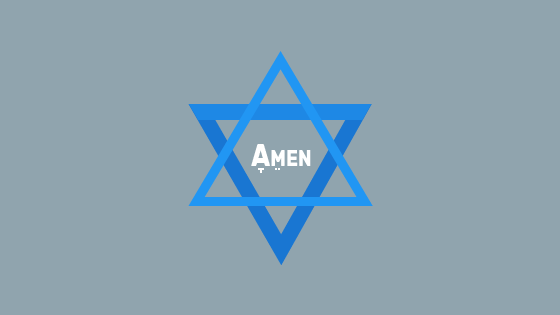 You certainly don't need a special occasion to surprise a loved one with a beautiful, bright bouquet.
But since it's Hanukkah, why not make it a lively one?
This magnificent bouquet includes striking white roses and white lilies, with Dusty Miller leaves that complement the elegant, Morrocan-inspired patterned vase perfectly.
A great way to add a lively touch of modern elegance to a loved one's Hanukkah table.
Sapphire Skies Bouquet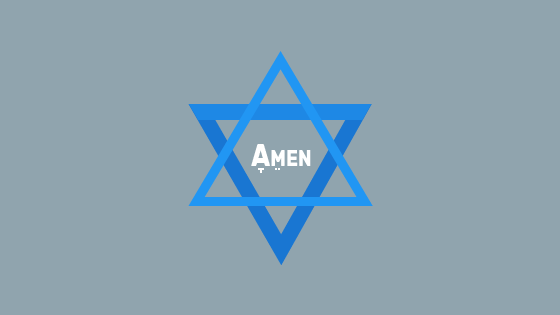 If there's such a thing as a "Jewish bouquet" – I believe this is it.
Obvious joke: No, not because it's circumcised!
First – it's blue & white…
Second – the unique combination of flowers & colors makes you want to stare at it for hours. And once you do…
It'll capture your focus… light your eyes (no Hanukkah candles needed)… and you'll start to feel that inner sense of bliss…
You know – that feeling you get when you stare at the clear blue sky (hint: that's why this bouquet is called Sapphire Skies).
Now you see why this is a perfect bouquet for Hanukkah? (or any Jewish holiday for that matter)
Bonus: Not saying that you should – but you can add a stuffed animal (or chocolates) along with the bouquet.
Blowing the Candles (Summary)
That was fun, wasn't it?
I know, I know… I collected Hanukkah gift ideas that will last you for 50 Hanukkahs.
But you don't need 50 gifts. You need 1 excellent gift for each loved one.
That's more than enough to put a big smile on their face and guarantee a happy festival of lights.
Happy Hanukkah & Chag Urim Sameach!
P.S: Which Hanukkah presents did you like the most? Tell me in the comments below!