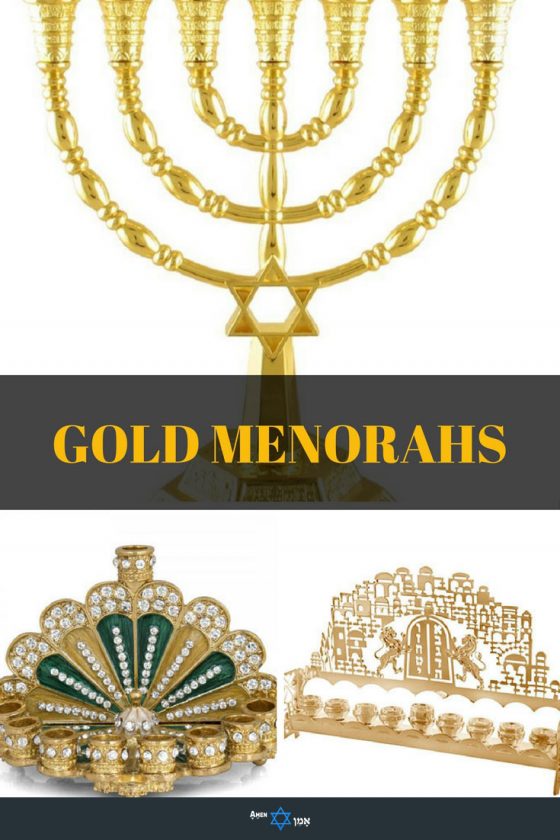 "The oil that was barely enough to light the Menorah for one day… lasted for 8 whole days! It's a Hanukkah miracle!"
We've all heard that story a million times.
But did you ever stop and think which Menorah it was? What Menorah is the hero of that story? Where it all began?
Yep… it was the huge 7-branch golden Menorah in the holy Jewish temple – where it was displayed in all its glory.
No wonder why so many people go out of their way to get themselves a shiny gold (or brass) Menorah to display at their home or synagogue.
So until the third temple is rebuilt (BH) and a new golden Menorah is placed inside – how about we light (or display) one of these beautiful golden Menorahs in our own home?