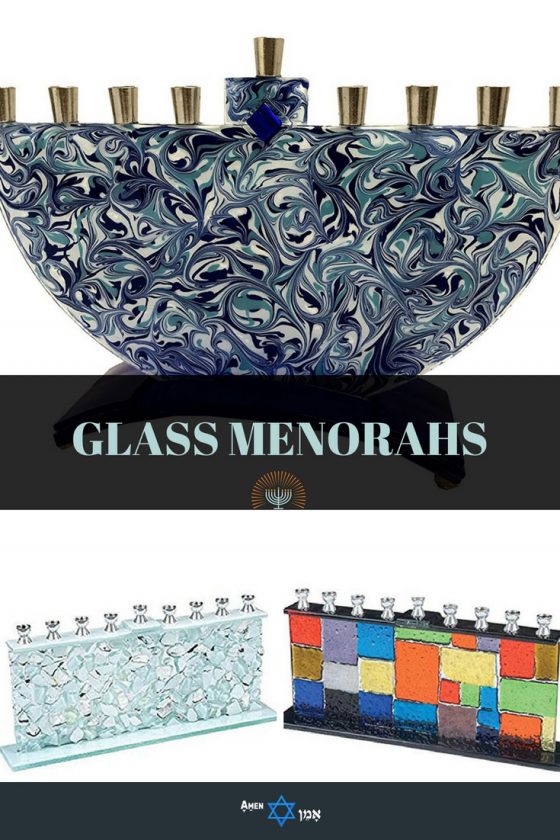 Amen V'Amen is supported by its audience. That means when you purchase something from one of our partners through one of our links, we may earn a small commission at no additional cost to you. Amen V'Amen is also an Amazon Associate, so we may earn a commission from qualifying purchases. Thank you for your support!
Hanukkah is here…
Let's raise a glass for the occasion!
Wait a sec… I'm not referring to a glass of wine (that comes later). I'm talking about a glass Menorah (careful, don't drop it)!
In case you haven't noticed, these days Hanukkah Menorahs come in all shapes and forms.
Including… glass Hanukkah Menorahs!
This guide was made for you creative spirits out there who would like to give this Hanukkah a bright and shiny look!
Read More…