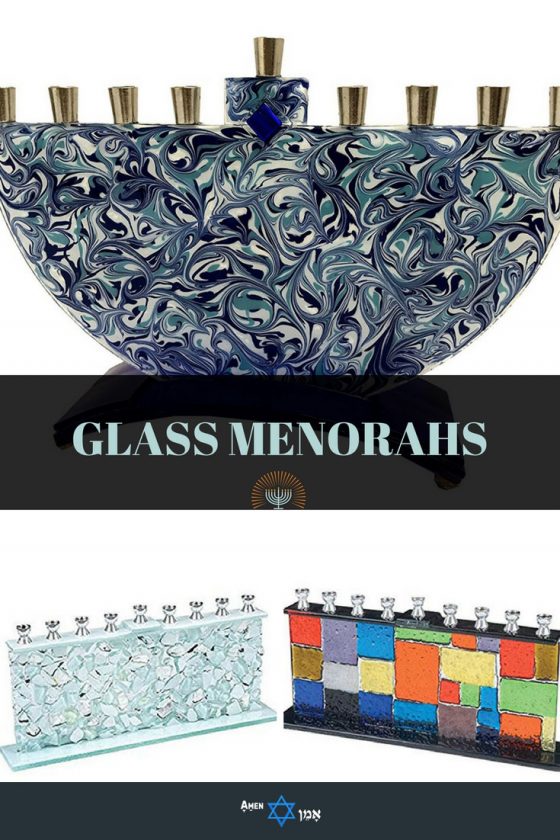 Hanukkah is here…
Let's raise a glass for the occasion!
Wait a sec… I'm not referring to a glass of wine (that comes later). I'm talking about a glass Menorah!
In case you haven't noticed, these days Hanukkah Menorahs come in all shapes and forms.
Including…  glass Hanukkah Menorahs!
This article is for you creative spirits out there… I'm about to show you the most unique Menorahs that'll light up your Hanukkah like never before!