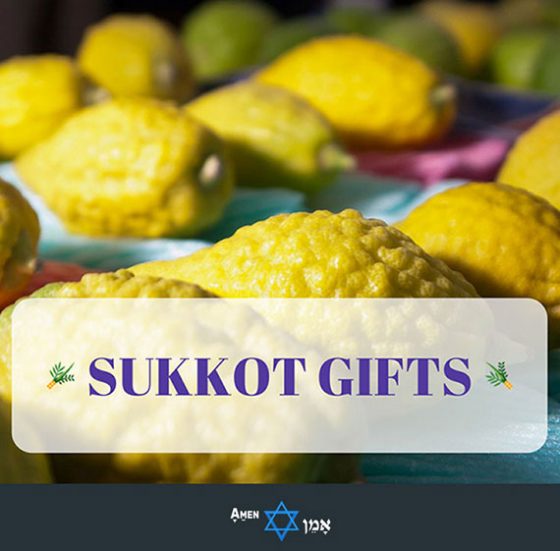 Sukkot – the holiday where we leave our cushy home and dwell for 7 days in a Sukkah (don't worry, you're still allowed inside the house during that time… unless you did something naughty).
We eat, sleep and decorate our Sukkah for the Jewish feast of Tabernacles (or the feast of booths) – just as our Jewish forefathers did during the Exodus.
But what if we're invited to someone else's Sukkah? Well then… whether you're planning to sleep in their backyard or you're just invited for a meal, one thing is for sure: you should NEVER arrive empty-handed.
The real question is: what kind of gift do we get our lovely Sukkot host/hostess?
That's exactly what we'll answer today. By the time you leave this guide, you'll have a list of unique Sukkot gift ideas at your disposal. Guaranteed!