15+ Unique Sukkot Gift Ideas You Can Bring to the Sukkah [+ Simchat Torah] (2019)
Sukkot – one of the three Pilgrimage Festivals (Shalosh Regalim) …
The holiday we get to replace our home for 7 days, in favor of a small, modest hut – as a reminder of the clouds of glory that protected our ancestors during the Exodus.
We eat, sleep & celebrate the Jewish feast of Tabernacles (or feast of booths) under a Kosher Sukkah…
If you're lucky enough to get invited to a friend's Sukkah, then you probably shouldn't go empty-handed. I'm guessing you already knew that otherwise, you wouldn't be reading this…
So, let's get straight to it: allow me to help you find the best Sukkot gift ideas you can get your family or Sukkah host/hostess…
Top Sukkot Gifts
Now that Rosh Hashanah is over, time for some happy times in the Sukkah… Here's a quick look at the best Sukkot gifts you can get your friends & family in this Jewish feast of tabernacles.
Traditional Sukkot Gifts
Even though Sukkot isn't as gift-famous as Chanukkah or Purim, it does have its own unique "flavor". And no, I'm not talking about the flavor of the Etrog. 
The Jewish traditions of Sukkot & Simchat Torah give you a terrific opportunity to find some very interesting traditional Sukkot & Simchat Torah gifts and surprise your friends and family while they sit in their Sukkah. 
Let me show you what I mean…
Yair Emanuel Etrog Box – Jerusalem
Top Traditional Gift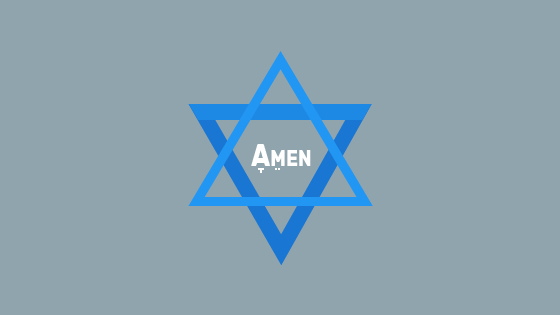 The most precious of the 4 species is the Etrog.
It's like a baby: it needs a lot of care, attention, and protection. (don't worry, no need to read it bedtime stories though)
Yair Emanuel – one of Israel's finest Judaica artists has got you (and your Etrog) covered… and for a reasonable price, too.
Note: If you ever tried buying an Etrog box, you know how expensive Etrog boxes can be.
Not only do you protect your precious Etrog… you do it in style too. It's like a baby driving a Ferrari (hang on – babies don't drive… oh well, you know what I mean)
A wonderful Sukkot gift and/or decoration for your Sukkah. 
Etrog & Lulav Set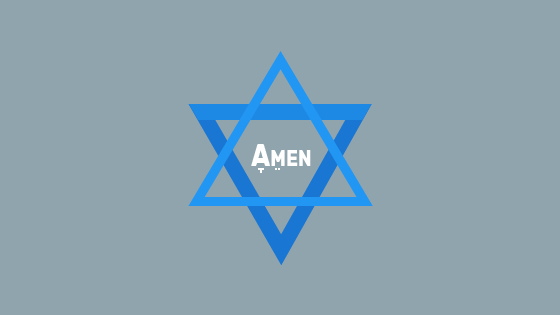 I would be remiss not to include an Etrog & Lulav set. After all, there's no point celebrating Sukkot or sitting in a Sukkah without it.
This beautiful Kosher set includes a Lulav, Etrog, 2 Aravot, 3 Hadassim – everything you need to fulfill the Mitzvah of the four species.
Deluxe Illuminated Hebrew-English Torah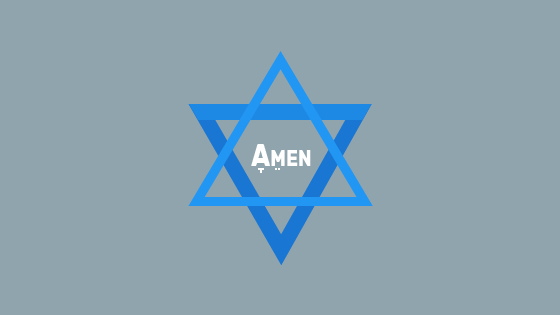 Sukkot is one of the three Jewish pilgrimage festivals. And right after Sukkot finishes, we get to celebrate Simchat Torah – the conclusion of our annual reading of the Torah…
What better way to start off reading from the Torah again, than with this breathtaking, best-selling Deluxe Torah?
The Torah book features the complete text of the Hebrew Bible (including punctuation) and is accompanied by gorgeous illustrations, paintings and stunning works of art featured throughout the entire book.
With a gold ornamentation and high-quality lacquer finishing, this is an incredibly thoughtful Sukkot & Simchat Torah gift that will definitely leave a lasting impression.
Hazorfim 925 Sterling Silver Etrog Box – Compatilo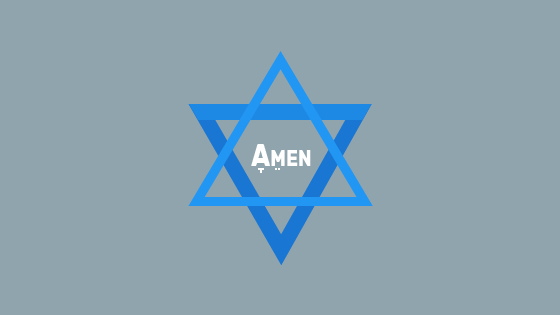 The Etrog's symbolizes the heart. It represents the Jewish expectation of understanding, wisdom and development of character. That's why it has both taste (which represents learning) and smell (represents good deeds), and why it's the most expensive piece in Sukkot.
There's a nice Sukkot gift tradition to get a premium Etrog box, to reflect the importance of the qualities the Etrog stands for.
And when you're looking for premium Etrog boxes, there's only one true option you should really consider: Hazorfim.
Hazorfim's sterling silver Etrog box is truly a one-of-a-kind gift you can get anyone who values the importance of the Etrog, and of Sukkot in general. The box is creatively decorated with stunning climbing leaves, elegant swirled engravings and comes in a beautiful, exclusive gift package to commemorate its high value.
Bonus: You also get a certificate of authentication and a warranty card.
Get brand new holiday gift ideas for your lovely friends & family - just in time for the next Jewish holiday!
Sukkot Gifts for Kids
You want your kids to feel the Sukkot spirit. Sure, you can tell them stories all day long… but as you probably realized at this point – your kids need something to play with and feel with their own hands, otherwise they'll get bored and you'll miss the opportunity to teach them all about the Jewish feast of Sukkot…
How do you keep them engaged? Read on…
Plush Lulav & Esrog Set
Top Children's Gift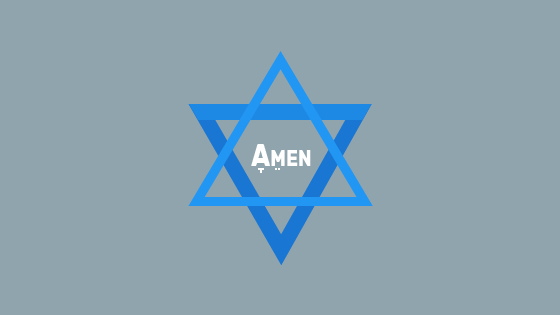 The kids deserve their own Lulav & Etrog, don't you think? It's not fair that only us adults get to play with Sukkot's four species…
Kids want to shake the four species too… how else can you teach them about the festival of booths and make them feel the Sukkot spirit? And what an adorable & creative way to allow them to do exactly that.
Plush Torah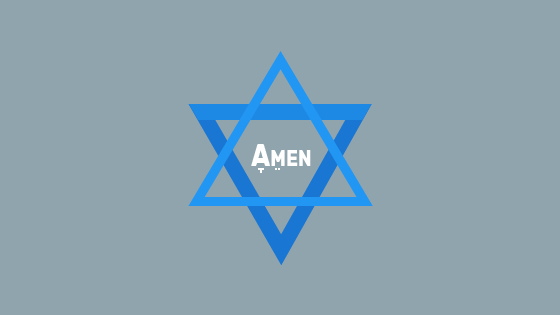 When Simchat Torah starts and people start dancing with the Torah in their hands, wouldn't you like your kids to join in?
With this cute plush Torah, the little ones can enjoy the Simchat Torah spirit and you'll bring a smile to their face, as well as anyone who sees them dance around with this cute little Torah toy.
Personalized Jewish Holiday Quiet Book for Children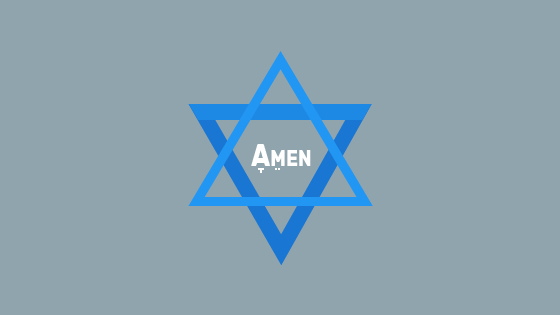 Children are visual learners. Heck, I would argue that even adults are visual learners.
Imagine telling your children the story of each Jewish holiday with his very own personalized holiday book…they get to actually see what every holiday looks like. Nothing beats an immersive learning experience, especially when it has your name on it.
Tip: This Personalized Jewish holiday book includes all Jewish holidays: Rosh Hashanah, Yom Kippur, Sukkot, Simchat Torah, Hanukkah, Purim, Passover, Shavuot and even Shabbat.
Sukkot Hostess Gifts
You've been invited over to a Sukkah for the holiday. Doesn't matter if it's your parents', your in-laws' or one of your friends' Sukkah – you definitely don't want to arrive empty-handed.
Getting the Sukkah host/hostess a nice present is a nice way to thank them for the invite… It doesn't have to be anything fancy. Here, I'll show you…
Joan Nathan's Jewish Holiday Cookbook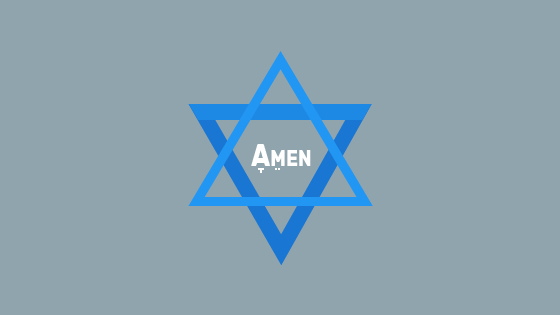 Sukkot, and any Jewish holiday for that matter, revolves around food. Particularly Sukkot, where you get to enjoy the food in your lovely Sukkah… it makes cooking (and eating) an especially joyful experience.
It's no surprise then that one of the best gifts you can get your hostess for Sukkot is Joan Nathan's famous Jewish holiday cookbook.
Joan's decades of gathering Jewish recipes from around the world take you on a tour of Jewish culinary, expressed in delicious Kosher food & recipes.
You'll find menus from different cuisines, including Moroccan, Russian, German to name a few, suitable for any Jewish holiday in the calendar. There are even dishes that go all the way back to the second Jewish temple!
A very thoughtful & exotic Sukkot gift for your lovely hostess.
Yair Emanuel Wooden Challah Board, Knife and Stand – Jerusalem
Top Hostess Gift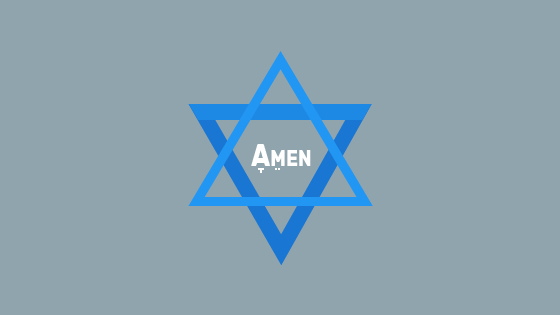 So you didn't get to spend this Sukkot in Jerusalem (no worries, next year in Jerusalem 🙂 )
How about if Jerusalem can come to you?
Thanks to Yair Emanuel's artistic board & knife set – you can do just that.
The famous Israeli artist painted Jerusalem's old city across the surface of this unique wooden Challah board… which makes it an absolute delight addition to the Shabbat table (and to the Sukkah).
Safed Candles Havdalah Etrog Candle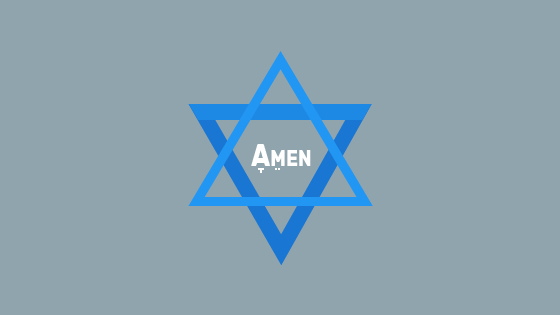 The Etrog Is a symbol for Sukkot, and in fact a very important symbol in Jewish tradition. So naturally, having an Etrog as your Havdalah candle is a pretty unique way to end Shabbat and start off your week on the right foot.
Handcrafted in Safed (North of Israel) from natural beeswax, while dipped and braided in the age-old traditional manner for a flame that burns clear and bright.
A great gift for the Sukkot festival, Shabbat or even as a Jewish housewarming gift. 
Sukkot Gift Baskets
While not an official "gift basket holiday" like Purim, Sukkot is a great opportunity to delight your family or hostess with some delicious Kosher gift baskets for Sukkot.
After all, you have to munch something while having those long talks in the Sukkah…
6-Section Assorted Nut Platter – Nuts Gift Basket
Top Gift Basket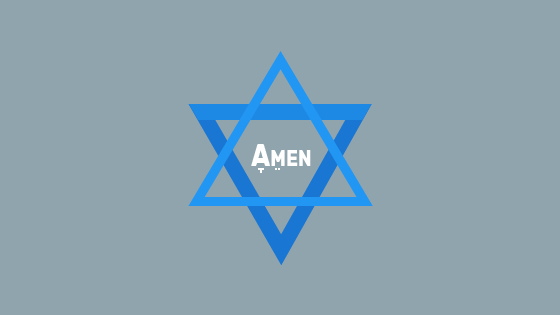 This gift basket is what's called an all-around gift basket – suitable for almost any holiday, event or Thursday night…obviously ideal for Sukkot as well.
If you're looking for a standard, risk-free gift basket, then this is the obvious choice.
This six-section assisted nut gift basket is filled with roasted salted cashews, pistachios & nuts, raw walnuts, honey glazed pecans and smoked almonds.
Wooden Nuts & Chocolates Pretzels Line-Up Gift Basket – XL 18″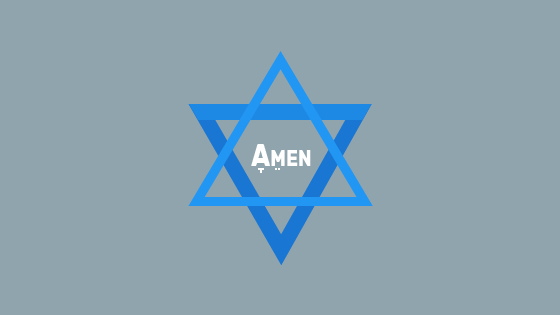 You thought Rosh Hashanah was sweet with all the honey and all?
Wait till you try this DELICIOUS basket of treats!
Arrayed in this beautiful wooden tray is an impressive list of delicious (Pareve) snacks, including:
Gourmet chocolate coated pretzels
Premium roasted Cashews
Chocolate bonbons
Viennese Crunch bars
And even more goodies.
If you're looking for reasons to convince the kids (or adults) to sit in the Sukkah, all you have to do is put this gift basket on the Sukkah table, and people will magically start to appear… 
Wooden Pretzels and Nuts Line Up – Small 10.5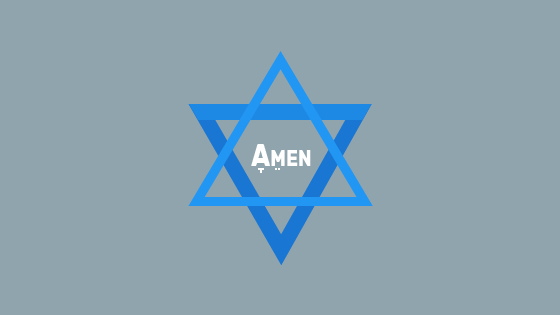 After all the chocolate festival in the previous gift basket, let's go with something a little classier & smaller this time.
This gift basket includes delicious gourmet crunchy pretzels, hand-dipped in decadent rich chocolate and garnished with sweet chocolate sprinkles.
It also comes with premium roasted nuts and candy-coated nuts so you can enjoy a little protein snack along with the sweet chocolate goodies: classic Viennese crunch and DELICIOUS chocolate bonbons.
A very classic & inexpensive gift for someone you love in Sukkot.
Sukkot Flowers Gifts
Still haven't found an appropriate Sukkot present for your lovely hostess? Or perhaps you want to do a nice little gesture for your sweet wife and decorate the Sukkah with a little color and smell.
Well then, these traditional flowers are here to the rescue. Believe me, people wouldn't want to leave your Sukkah when it has one of these flowers at your table's centerpiece.
Roselily Surprise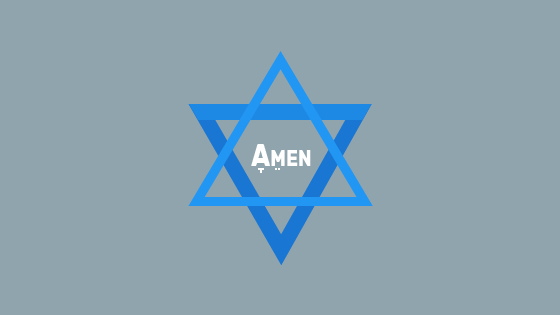 Looking for a traditional flower bouquet with the "WOW factor"? You just found it.
Lilies are a great gift for any occasion, especially holidays!
Whether it's for your significant other or for your hostess, it will definitely bring a lot of life to the table, and to her face…
Pink Sapphire
Top Flower Gift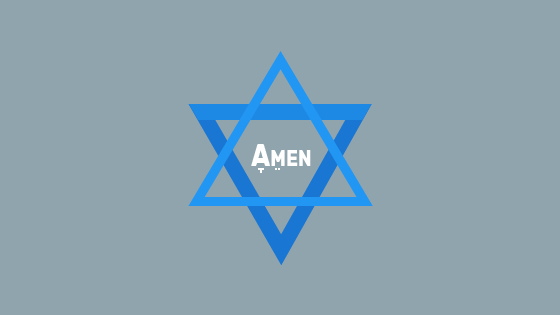 Pretty in pink…
This vivid bouquet is just a joy to look at, a pleasure to smell and is simply a very beautiful Sukkot flower gift.
Here's what you (or rather, her) will get with this bouquet:
8 pink roses
4 stems of pink or white Peruvian lilies (multiple blooms per stem)
4 butterfly asters
Includes greenery
What are you waiting for? Step up and order this one for your precious spouse! Don't forget to choose the gift box option when you do.
Tip: You can upgrade to the "Deluxe" version of this bouquet for only $9.99 more.
Deluxe Hugs & Kisses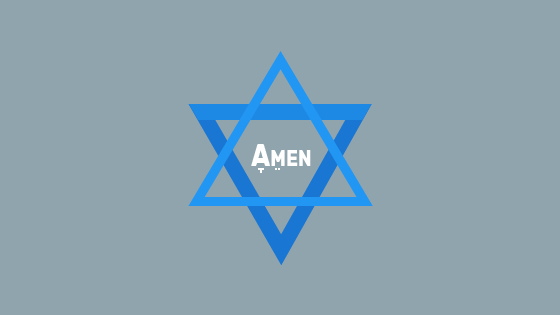 The name says it all, doesn't it?
In case it doesn't, let me elaborate:
16 red tulips
16 blue iris
Stands approximately 16" tall
Ships in a special, custom packaged gift box
One of the most popular bouquets out there, for a good reason… And an even more appropriate Sukkot flower bouquet. 
Sapphire Skies Bouquet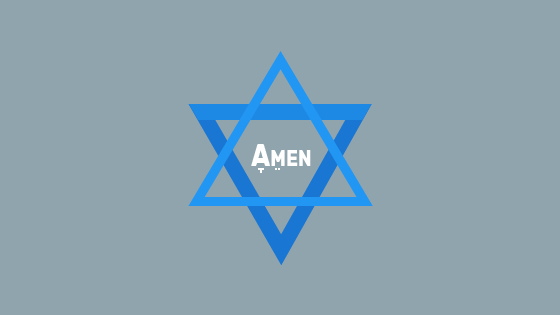 The final bouquet is what I like to call – the  "Jewish bouquet".
Obvious joke: No, not because it's circumcised!
First – it's blue & white…
Second – the unique combination of flowers & colors makes you want to stare at it for hours. And once you do…
It'll capture your focus… soothe your soul… and you'll start to feel that inner sense of bliss…
You know – that feeling you get when you stare at the clear blue sky (hint: that's why this bouquet is called Sapphire Skies).
Sure – it would've been a perfect bouquet for Rosh Hashanah.
But hey… better late than never.
Summary
Now that's how you make an entrance to the Sukkah!
All that's left is to go ahead and enjoy one of the most exciting Jewish holidays in our calendar and say Shalom & Todah to your Sukkah host/hostess.
I hope I helped you find a few nice Sukkot gift ideas for the Jewish feast of Tabernacles. If I have, I'd love to know which of these gifts you liked the most?
Chag Sukkot Sameach!