20+ Best Shofar Horns & Types [Kudu, Ram's Horn & Exotic] – Made in Israel (2019)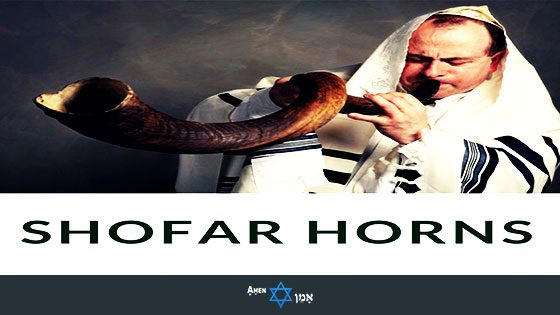 Tuuuuuu (Tekiah).
Tuuu-tuuu-tuuu-tuuu (Teruah).
Tu-tu-tu-tu-tu-tu-tu-tu (Shevarim).
Sounds familiar? (If it doesn't, you probably think I lost my mind)
Yep, that's the sound of the Shofar – the Jewish horn we play on Rosh Hashanah & Yom Kippur.
There are (literally) dozens of Shofar types out there: Kudu, Ram's horn, Gemsbok, Eland, just to name a few…
Now, you're probably wondering:
… What's the difference between all of them?
… Which of these should you get?
… Which ones should you avoid at all cost?
Confused?
Don't worry, I got you covered.
In fact, that's exactly why I wrote this Shofar guide: to "unconfuse" you (is that even a word?) and help you find an excellent Shofar you'll actually be able to play this upcoming Rosh Hashanah & Yom Kippur.
Ready?
Let's blast!
Best Jewish Shofar Horns
SPOILER ALERT: Want to get a great Shofar, but don't have the time to go through all the different Shofar types?
Good news: Rosh Hashanah came early this year!
I put the best Shofars of each type in this table – so you won't have to go down the Jewish trumpet rabbit hole.
You're welcome 🙂
Popular Shofar Types: Ram's Horn & Kudu
Even though it seems like there's an infinite number of Jewish Shofar horns to choose from – the most popular Shofar types fall into just two categories:
Ram's Horn
Kudu
There are some other exotic Shofar types (I'll talk about them later) and Shofars for display purposes (which I'll also talk about in a few moments).
Tip: There are other synthetic Shofars or ones made of plastic… but they're not Kosher, so you'd want to stay away from.
But in 99% of the cases, you'll either go for a Ram's horn Shofar or a Kudu Shofar.
Ram's Horn Shofars
Ram's horn Shofars are those small Shofars you'll often see in Jewish homes & synagogues. They're made of domestic sheep or mountain goat horns and their size range from 10′ – 20′ inches.
Normally: the smaller the Shofar, the smaller the mouthpiece is – the harder it is to play.
Note: That's why many people choose to get a Kudu Shofar instead – it's much larger and easier to play.
Ram's horn Shofars come in different varieties:
Classic Ram's Horn Shofars
The classical Ram's horn Shofar is by far the most common one and is used by both Sephardic & Ashkenazi communities.
They come in a variety of colors – both dark and light, polished & unpolished. Classic Ram's Shofars are considered a cheaper alternative if you don't expect a whole lot of bells and whistles from your Shofar.
Bavli Shofars
For the folks in Israel reading this – no, I'm not talking about Shofars made in Bavli neighborhood in Tel Aviv.
Bavli Shofars are natural, round-shaped ram horns that produce a deeper sound than a classical Shofar horn. They originated in Babylonia (today's Iraq) and is still commonly used by Iraqi Jews and many Persian Jews.
Moroccan Shofars
Moroccan Shofars are flat (no curves except for the main curve), have distinct scalloped edges and usually a carved mouthpiece (like most Sephardic Shofars).
They're usually small, polished, cheap and come in a variety of styles & colors (mostly dark). Because they're so small – they tend to have a smaller mouthpiece (making them more difficult to play compared to Yemenite Shofars).
On the bright side – because they're so small and affordable, they're an extremely popular Rosh Hashanah gift for religious Jews (especially if you prefer not to spend a whole lot of money).
These are the best Ram's horn Shofars for Rosh Hashanah & Yom Kippur:
Kosher Odorless Ram's Horn Polished Shofar + Leather Pouch
Top Ram's Horn Shofar
This wonderful Jewish Ram's horn trumpet is a little treat.
High-quality Shofar with a unique look
Odorless
Very cheap
Amazon's best-selling Ram's horn Shofar
Playing the Tekiah, Teruah & Shvarim is a piece of cake apple & honey, thanks to the (relatively) larger mouthpiece. So you get the upsides (size & price) without the downsides…
Sweet!
Natural Ram Horn Shofar with Curved Top and Ridges
Another natural Ram horn, which means it's:
Unpolished & rough body
Colored with the natural Ram horn's shades of brown, black & white
Has a large bend in its body + a smooth, narrow section near the mouthpiece
It comes in a variety of sizes, ranging from 10"-22". Don't let the small size fool you though – this little Jewish Ram horn is quite loud.
Note: Made & certified Kosher in Israel by the Israeli Rabbinate
A great little gift for your Jewish friend, especially during the High Holy days.
Small Ram's Horn Shofar from Israel
Another small (12") Ram horn Shofar, straight from the holy land.
Odor free, compact and relatively easy to play… But make sure you practice a bit, don't expect miracles right off the bat.
The smallest & cheapest blowing horn on this list, and a great Jewish item to stock up with for the Jewish holidays.
Moroccan Ram's Horn Shofar + Crown Cut
Moroccan Ram's horn Shofars are famous for their scalloped edges and carved mouthpieces (just like this one).
Believe it or not – but those tiny tweaks produce a completely different sound compared to other Ram's horn Shofars, making it a unique gift for many different Jewish occasions (hint: this is a pretty cool Bar Mitzvah gift).
This small Shofar is made in Israel and comes with a neat Shofar guide that'll help you start jamming – the Moroccan way!
Keep in Mind: When I say small, I mean small… so small, that it might take you a while to produce a decent enough sound. So if you order this – do NOT give up! Follow the guide, and keep trying… eventually – you'll "crack" the code.
Polished Ram Horn Shofar with Wide Bend and Natural Colors
This fully polished, light brown Ram horn trumpet appears with black & brown streaks on its body.
This Jewish Ram horn comes straight from Israel (actually, it kind of looks like it an ancient Hebrew Shofar horn from biblical times, don't you think?)
Beautiful, affordable and playable – so you can play it on Rosh Hashanah & Yom Kippur, and then display it the rest of the year (you know, instead of letting it collect dust).
Yemenite Shofars (Kudu)
Yemenite Shofars are made of the African Kudu antelope's horn, and they're VERY different compared to the Ram's horn:
They're much larger
They all have the Kudu's signature spiral shape
They sound a lot different (deeper – like an echo arriving from a distance)
They have a bigger mouthpiece – making it easier to play and "beginner-friendly"
Yemenite Shofars come in a variety of colors and styles: brown, black, polished, half-polished, not-so-polished, you name it…
They're far more impressive to both "play & display" (it looks like it came straight from Mount Sinai), which is why Jews often play them on Rosh Hashanah & Yom Kippur – and then display it in their living room instead of letting it collect dust through the year.
Did You Know? In the past, Yemenite Jews used to make Shofars from an Ibex horn – which were very common in Yemen in those days.
Today, however – Ibex are rare. Chances are you'll have a (very) difficult time finding an Ibex Shofar. And if you do – be prepared to pay A LOT of money for it…
If you attend the synagogue during the Jewish high holy days – there's a good chance you'll stumble into a Kudu Shofar… especially if the Rabbi doesn't want to screw up the Shofar blast in front of the entire congregation (remember – he's on an empty stomach on Yom Kippur).
Note: Yemenite Shofars are very popular across all Jewish communities (both Ashkenazi & Sephardic), despite the "Yemenite" association.
These are some of the most popular Kudu Shofars you'll come across:
High-Quality Yemenite Shofar Kosher & Polish + Free Bag
Top Yemenite Shofar
Simply put – you're looking at the most popular (and best-selling) Yemenite shofar online…
This beautifully polished Jewish horn is (as you'd expect) made in Israel. When it finally arrives at your doorstep, and you witness it for the very first time – you can't help but be amazed by the look & feel of it.
Note: this Shofar is odorless (compared to many others that are not)
And when you'll get to play it for the first time…  you'll be amazed (even more) by the crisp & chilling sound it makes.
Definitely one of the best Shofar horns available…and no – it's not just my opinion. The (Jewish) people have spoken!
Half Polished Half Natural Kudu Horn Shofar
Up next – a half polished natural Kudu Horn Shofar.
Produces the most joyful Oboe/clarinet-like sound, in the spirit of the Jewish holidays.
When played in the synagogue, people will have a hard time taking their eyes off this magnificent piece in front of them… not to mention the ears will become captive to the glorious sound produced by this large Shofar trumpet.
Note: Made in Israel, and certified Kosher directly by the Israeli Rabbinate.
Tip: This blowing horn comes in a variety of sizes, so if the traditional (Jumbo) Kudu horn length is too long for you, then you can get a 20"-22" size Shofar.
Kosher Yemenite Kudu Horn Fully Polished Shofar
The last Yemenite shofar on the list is also a rather unique one (notice the difference?).
Besides being handmade & fully polished, this Kosher Yemenite Kudu horn has a distinct dark brown color, compared to the traditional lighter colors.
Like the other Kudu horns, this one is very easy to play after a little practice (much easier than a Ram's horn).
Keep in Mind: This one does have a strong smell. You may want to get an odor neutralizer to eliminate the smell.
A very thoughtful gift or a nice addition to your Judaica collection.
Bonus: Comes with a beautiful carrying & protective Kudu Shofar bag.
Exotic Shofar Types
Like I said earlier – 99% of the Shofars you'll see "on the street" will either be a Kudu Shofar or a Ram's horn Shofar.
The other 1%?
They're more exotic (and rare) Shofar types. That includes ones like:
Ibex Shofar
Hartbeest Shofar (update: I just found one on eBay)
Blesbok Shofar
Bushbuck Shofar
Impala Shofar
Sitatunga Shofar
Angora Shofars
Aoudad Ram's Horn Shofar
Waterbok Shofars
Big Horn Sheep Shofar
Springbok Shofar
Texas Dall Shofar
Roan Antelope Shofar
Scimitar Horned Oryx Shofar
Granted, most of these Shofars are so rare that it's virtually impossible to get them without donating a kidney, so I'm not even going to bother.
Note: If you're desperately looking for one of them, contact me and I'll see what I can do.
Instead, I'll show you the exotic & rare Shofar types that are (somewhat) possible to get and don't require a kidney.
Sound good?
Gemsbok Shofars
Gemsbok Shofars are made of the South African Oryx (called "Gemsbok" in Afrikaans) – a large antelope that lives in dry regions in South Africa.
This type of Shofar is rare, but not as rare as the other ones on the list above. (spoiler: you'll be able to get one in a few seconds!)
The sound of this exotic Shofar is out of this world. It's almost mythical, especially when you hear it on Rosh Hashanah & Yom Kippur…
Got the "chills" yet?
Good.
Let's have a look at the few Gemsbok Shofars you can get:
Kosher Gemsbok Shofar Horn – Polished
Top Gemsbok Shofar
This beautiful Gemsbok Shofar horn is handcrafted and fully polished in Jerusalem (seems appropriate, huh?).
It went through rabbinical supervision and was tested several times by a special Shofar expert to avoid the awkward incidents of: "Hello? my Shofar doesn't make a sound! Please help!" (plus, it has a traditional mouthpiece, so you're set)
As you'd expect – it produces a unique, awe-inspiring sound… the type of sound that awakens something deep in your soul. (go back up and watch the video and tell me if I'm wrong).
Isn't that the whole point of Rosh Hashanah & Yom Kippur?
Tip: The Shofar might smell a little, so I suggest you get odor neutralizer to get rid of the funky smell.
Barsheshet-Ribak Oryx Shofar
Let's step the quality notch up a bit…
Introducing: Barshehet-Ribak's classic Oryx Shofar.
Barsheshet-Ribak's story goes all the way back to the 14th century in Spain where they started handcrafting their Sephardic Shofars. Fast forward 700+ years later – here they are today – producing flawless Kosher Shofars in Israel and keeping their long & proud family tradition alive and well.
Only this time (thanks to the internet) – you don't have to live in Spain to enjoy them…
3 Shofars Set – Kudu, Ram & Gemsbok Shofar Horns
Pokemon Shofars, gotta catch em all'! Sorry, that's the first thing that came to mind when I saw this 🙂
If you want a new Shofar, but can't stand the feeling of having to choose between a Jewish Ram's horn, a Yemenite Kudu and a Gemsbok Shofar – good news! You don't have to choose… you can get all 3 in one set, coming straight from Israel!
Bonus: The set comes with a free odor neutralizer spray – so none of your Shofar horns will smell "funny".
That way – you can rotate between all 3 on the upcoming Rosh Hashanah and Yom Kippur.
Tip: My personal recommendation – rotate between the Ram's horn and the Yemenite shofars on Rosh Hashanah… then, on Yom Kippur – the peak of the Jewish high holy days, pull out the Gemsbok Shofar and unleash the goosebumps.
Eland Shofars
Eland Shofars are made of an Eland horn's – an Antelope that lives in East and Southern Asia.
As you can see hear – it sounds nothing like any of the other Shofars.
Just like the Gemsbok Shofar – the Eland Shofar is also straight, but I'd say it's even harder to find compared to the Gemsbok Shofar…
So if you're reading this – lucky you… because you just found a few Eland Shofars up for the taking 🙂
Torch Shaped Eland Shofar
Top Eland Shofar
If it looks like a torch, and it sounds like a Shofar….what is it?
It's an Eland Shofar!
No, you won't get burned if you try to play it. You'll produce a wonderful Shofar blast and instantly capture everyone's attention (after all, most people never heard the sound of an Eland Shofar).
Straight Polished Eland Horn Shofar
Apparently, there's an Eland Shofar sold on Amazon… who knew?
Just imagine: your next order will be for groceries, a new shirt, those new sneakers you were thinking about, oh… and an Eland Shofar (made in Israel).
Hilarious…
Decorative & Display Shofars
The Shofar is one of the most iconic Jewish symbols.
Isn't it a shame to use it just for Rosh Hashanah & Yom Kippur, and then stash it in your closet for the rest of the year?
Yep, it sure is…
That's why famous Judaica artists, designers, and collectors were all given a mission: to create unique, marvelous Shofar that people would be proud to display all-year-long.
Did they succeed?
Let's find out…
Silver Shofars
Let's be honest: once the Jewish high holidays are over – your Shofar is probably going into the closet, collecting dust all year, until you "release" it again next year.
But what if you don't want your Shofar to be a once-in-a-year item?
What if you want to a dazzling Shofar you can display all-year-long? A Shofar that'll make your guest's jaws drop every time they enter your house.
Enter: silver Shofars.
I have to warn you though. If you're just looking for any Jewish horn to play during the High Holy Days, then this isn't what you'll get in this section (if that's the case –  you may want to scroll back up).
But if you're after a one of a kind, decorative Judaica piece – then keep reading.
Sterling Silver Plated Yemenite Kudu Shofar – Menorah
Top Silver Shofar
Believe it or not, this Yemenite shofar is the real thing, not a replica): It came from an actual greater Kudu horn from Africa, polished, and decorated with three layers of gleaming silver – and eventually crafted into this remarkable masterpiece you see in front of you.
The cherry on top? A beautiful Menorah engraving surrounded by two majestic winged lions and the word "Jerusalem" written below.
A true masterpiece in the making, and clearly the winner of the silver Shofars category.
Silvered Ram's Horn Shofar Replica – Jerusalem
OK… we've had a silver-plated Kudu Shofar. Now, it's time for a silver-plated Ram's horn Shofar (what's fair is fair).
This Ram's horn Shofar is not of an actual ram, it's a replica… and boy oh boy what an impressive replica it is.
Beautifully engraved with Jerusalem's old city highlighted in gold – all ready to capture the attention of anyone who enters the room.
Forget playing this on Rosh Hashanah or Yom Kippur (although you can). Instead, get it for someone as a gift, put it somewhere noticeable so it keeps shining throughout the year…
Shofar Jerusalem Silver 925 Plated (Electroforming) from Israel
The unique silver Shofar is an original piece made by the famous Jerusalem-based Judaica studio, Karshi Original.
Crafted with 925 silver (using an Electroforming process), this gorgeous silver-plated horn is engraved with Jerusalem's beautiful scenery in gold accents. Both ends of the Shofar horn are plated with enamel with a brown-pearl color.
Tip: Even though you can technically play this silver-plated Shofar, I wouldn't bother getting it because of that. It's best used as a decorative display – not to mention as a gift for special occasions (Jewish weddings & anniversaries in particular).
And the good thing? It's covered with a clear coat to prevent tarnishing, so it'll (hopefully) last for AGES, without you having to waste all that time (and money) polishing it yourself.
Decorated Shofars
Every silver Shofar is decorated, but not every decorated Shofar is silver.
There's no limit to Jewish creativity – and that creativity has thankfully spilled over to our lovely Rosh Hashanah & Yom Kippur instrument.
Same rules as the silver Shofars apply here: (most of) these gorgeous Shofars are good for playing, but they're even better for displaying!
Lily Art Painted Genuine Ram's Horn Shofar – Pomegranates
Top Decorated Shofar
If you've been around my blog before – chances are this unique style looks familiar.
That's right – it's Lily Shochat (aka Lily Art) – the famous Israeli artist… at it again!
Turns out, she just doesn't (hand)make amazing glass Menorahs or glass Challah boards… she also (hand)makes unique Shofars for Rosh Hashanah.
And it is for Rosh Hashanah alright – painted with colorful, festival colors and cute pomegranates… Now that's how you guarantee someone has a blast on Rosh Hashanah… not just any blast, a Shofar blast!
Hand Painted Jacob's Dream Shofar
We've all heard the legendary biblical story about Jacob's ladder: the bridge connecting Heaven and earth.
But having it portrayed on a Shofar? Now there's something you don't see every day…
Well, turns out you can see it every day!
This unique Shofar is hand-painted by a local Israeli artist, and it depicts the angels climbing up and down the ladder, while Jacob is peacefully sleeping underneath it.
A unique & unexpected Rosh Hashanah gift that definitely deserves an honorary spot on this list.
12 Tribes Silver plated Ram's Horn Shofar from Holy land + Free stand
If you're after a dazzling, traditional Jewish Shofar trumpet with a deep historical connection to the Jewish people, then this 12 tribes silver plated Ram's horn Shofar is a phenomenal option.
The 12 tribes of Israel are the biblical descendants of Yaakov, our Jewish forefather… the marvelous stones on this Ram's horn instrument depict each of the twelve tribes of Israel.
Shipped straight from the holy land (shocking, ain't it?), this eye-catching piece is definitely worth its weight in silver.
Antique Shofars
Last but not least – vintage Shofars for you Judaica collectors out there…
If you're looking to expand someone's (or your own) personal Judaica collection with a brand new old antique Shofar horns that can last for generations – then this is a section you wouldn't want to miss.
Vintage Jerusalem Silver Plated Rams Horn Shofar
Top Antique Shofar
If you're looking for a unique Shofar to gift someone on their special occasion, and I mean a literal one-of-a-kind piece you won't be able to find elsewhere, then this is it.
This vintage, silver plated Jerusalem Ram's horn is a highly valuable antique for those special characters who are looking for the next rare piece to go into their collection.
It's the last piece available anywhere, so get it while you still can.
Vintage the Western Wall Jerusalem Silver Plated Rams Horn Shofar
Another gorgeous, one-of-a-kind vintage Jewish trumpet.
Entirely silver plated and engraved with Jerusalem's western wall, which means an amazing gift for a religious man or worshiper.
It's the last one available, so get it quick…
Vintage Lamp Menorah Silver-plated Moroccan Hebrew Rams Shofar
The last vintage Shofar in the series, and a very special one…
This antique, silver-plated, Moroccan Hebrew Shofar horn is engraved with Jewish Menorah, one of the ancient Hebrew symbols from the holy temple in Jerusalem.
A wonderful & rare item for an avid antique collector.
Your Turn
I told you you're about to see some pretty unique Shofars… from classic Ram's horn Shofars to impressive Yemenite Shofars, all the way up to exotic Shofar types like Gemsbok & Eland.
The Shofar blast is the peak of the Jewish high holy days. It's the moment we all eagerly wait for.
Now that you've got a new Shofar, you have everything you need to give people around you a spiritual wake-up call (maybe even goosebumps).
So go ahead and play the best Shofar sound your lunges can produce!
Shana Tova U'metukah!