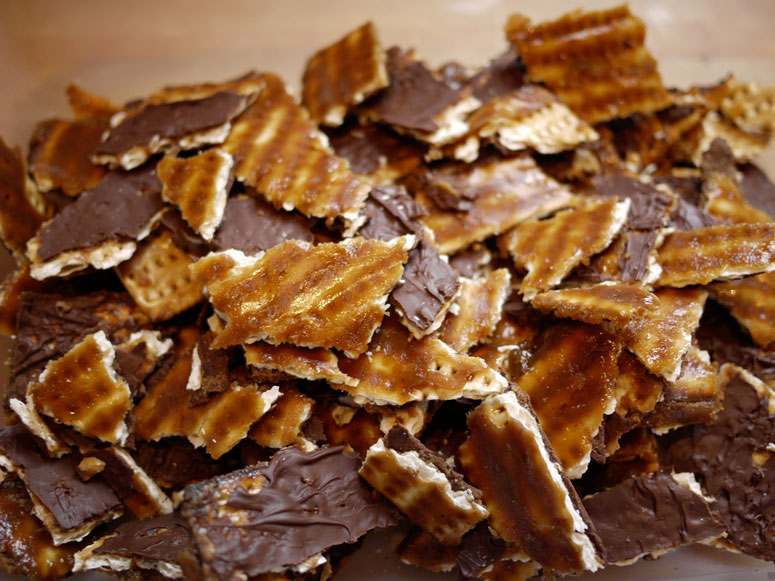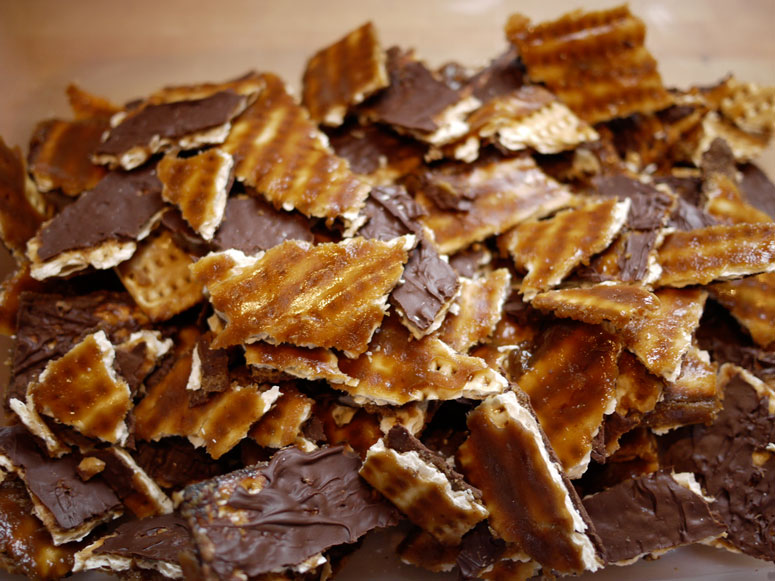 Amen V'Amen is supported by its audience. That means when you purchase something from one of our partners through one of our links, we may earn a small commission at no additional cost to you. Amen V'Amen is also an Amazon Associate, so we may earn a commission from qualifying purchases. Thank you for your support!
After writing about delicious, salty matzo balls, it's time to make something sweet for dessert.
This easy matzo toffee brittle recipe is a delicious Seder chocolate-based dessert (just make sure to use margarine instead of butter), and can also be stored for the entire week of Passover!
Because who the hell needs chometz when you have a delicious chocolate toffee matzo crack?
Read More…