33 Best Jewish Housewarming Gift Ideas for a New Home (2018)
You've been invited to a Jewish housewarming party (aka Chanukat Habayit).
How exciting!
Now, you're probably wondering:
"What gift should I bring for their new Jewish home?"
Sure, you can go the old route of salt, bread & sugar…
But let's be honest – that's a pretty dull housewarming gift, isn't it?
They just moved into a new home – they deserve a warm Mazel Tov and a MUCH better Jewish housewarming gift than that…and that's exactly what you're about to find here 🙂
Top Jewish Housewarming Gifts
There are a TON of excellent Jewish housewarming gift ideas. But since we like to give out awards, only a few of them deserve that special spotlight.
Excited to see our award-winning housewarming gifts?
Here they come!
Traditional Jewish Housewarming Gifts
A Jewish housewarming calls for some traditional Jewish gifts…and thankfully, we have a lot of those in our tradition 🙂
Roll up your sleeves, put on your Kippah (just kidding, no Kippah required) and let's have a quick look at the best traditional housewarming presents you can bring to your Jewish friend's new home.
Dorit Judaica Stainless Steel Pomegranate Wall Hanging – House Blessing
Top Traditional Gift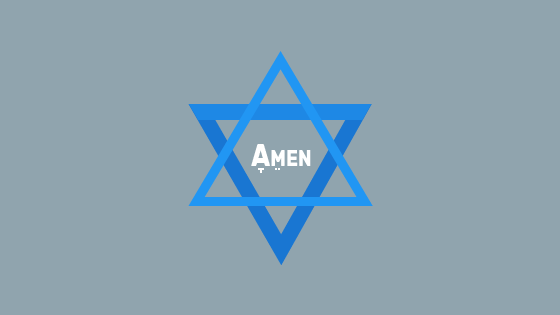 What's more natural for a Jewish housewarming gift than a big pomegranate wall hanging, with the famous house blessing prayer in Hebrew (and English)?
The pomegranate in Jewish tradition has great meaning. It symbolizes (among other things):
Wealth & abundance
Righteousness
Prosperity
Wisdom
Everything you'd wish for someone you care about, and definitely a blessing you want them to be surrounded with 24/7.
Danon Designer Priestly Blessing Mezuzah Case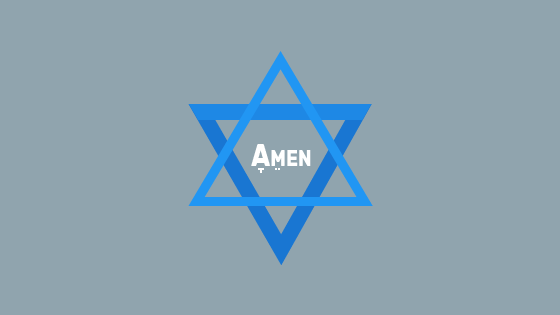 The reason we're all gathered in this Jewish family's Chanukat HaBayit is to hang a Mezuzah in their new Jewish home.
So naturally, there's no better fitting Jewish housewarming gift for a Jewish home than a Mezuzah.
And since this is THE Mezuzah they'll be hanging, the home's main protection, then it has to be a unique Mezuzah.
That's exactly what this breathtaking priestly blessing mezuzah case is – a masterful blending of ancient Jewish tradition and modern Jewish art.
This stunning piece of art features the famous Priestly Blessing (Birkat Hacohanim), which will bless & protect the Jewish family's new home.
Tip: This is also a great engagement gift for Orthodox Jewish couples.
Yair Emanuel Anodized Aluminum Kiddush Fountain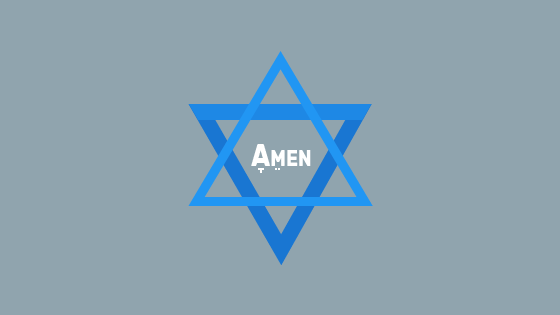 How many Shabbat's will the young couple share at their new home?
Probably a lot…
What will happen when they'll want to invite friends (and you) over for Shabbat?
Better yet – what will happen when they'll start having children?!
That's right – they'll need a Kiddush set.
But this isn't exactly a "normal" Kiddush set… It's a Kiddush fountain.
What's the difference you ask?
You don't have to pour every glass one by one. Simply pour wine at the top of the fountain, and watch how the wine elegantly flows down the fountain into each small Kiddush cup.
Unique, beautiful & efficient.
Yair Emanuel Stainless Steel Pomegranate Havdalah Set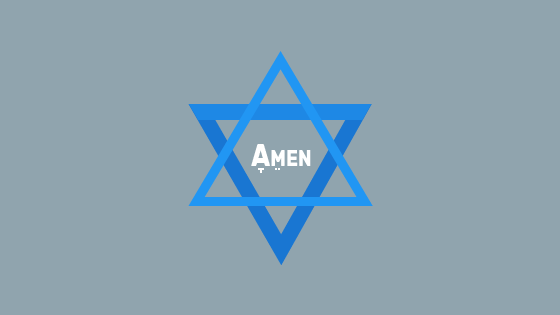 You just spent a wonderful Shabbat.
You had warm food, warm water, did Netilat Yadayim and ate Challah.
Shabbat is about to end. Time for Havdalah…
For that, you obviously need a Havdalah set.
And since was so spiritual, calm & beautiful, the ceremony that ends the Shabbat should be no different.
This beautiful, sparkling, stainless steel Havdalah set creates a seamless blend of modernity and Jewish tradition thanks to the traditional pomegranates surrounding the Havdalah set, giving this Shabbat a final spark of beauty before it ends.
This amazing Sabbath experience with these essential Jewish household items will give Shabbat the respect it deserves and will make you wish every day was Shabbat.
Tip: In fact, Yair Emanuel's gorgeous Havdalah set won our best modern Havdalah set award.
Silver Plated Mounted Jerusalem Shofar Tealight Candlesticks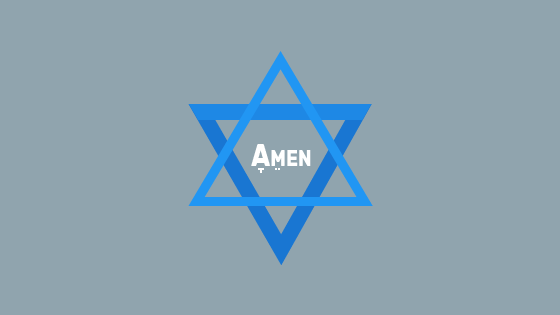 The Shofar is one of Judaism most powerful & meaningful symbols. It's used to signify important events (like Rosh Hashanah & Yom Kippur).
Featuring a classic Old Jerusalem decoration and a "Shabbat Shalom" blessing, making it a wonderful piece of decoration for the house, plus candle holders for Shabbat.
They say when the Messiah comes, he will arrive to the sound of the Shofar.
Hopefully, the light spread by your gorgeous gift in the couple's new home will help bring us one step closer to that day.
Want to get unique Jewish gift ideas straight to your email inbox?
Jewish Household Items for Home (Shabbat Items)
Every Jewish home needs the essentials, the "must have" Jewish household items. You don't always have to reinvent the wheel, but instead, give your young Jewish friends what they actually need for Shabbat.
Deluxe Glass Buffet Warming Tray for Shabbat
Top Jewish Household Gift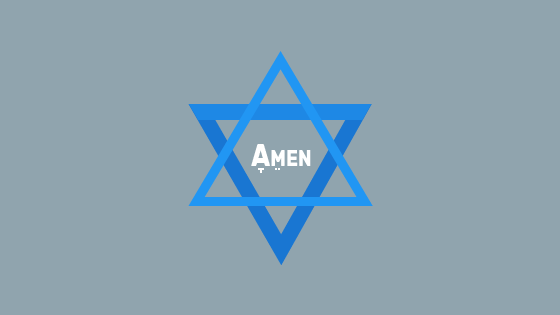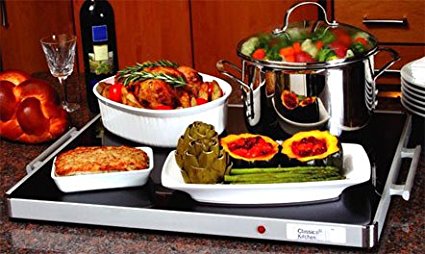 You cooked all this wonderful food for Shabbat dinner.
But what about Shabbat morning? What about Seudah Shnia & Shlishit (breakfast/lunch)?
You don't want to eat cold food the next day… You're supposed to be a king/queen during Sabbath. And no royal family eats cold food on Shabbat!
Perfect for Shabbat or Yom Tov, this warming tray is a MUST have in every Jewish kitchen.
Therefore – a valuable Jewish housewarming gift for your Jewish friends' new home.
Stainless Steel Hot Water Urn for Shabbat & Yom Tov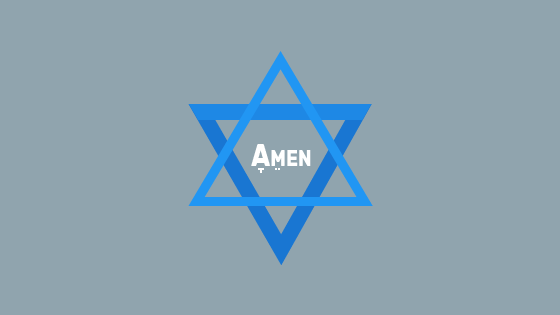 Just as you need warm food, you need warm water.
Because how else can you drink your morning coffee or tea on Shabbat?
This stainless steel, double wall insulated hot water urn is the perfect water boiler for both Shabbat & Yom Tov. This urn can fill around 40 cups.
It has a dedicated Yom Tov switch, which allows you to add new water to it in case 40 cups aren't enough.
Yair Emanuel Stemmed Steel Kiddush Cup – Pomegranates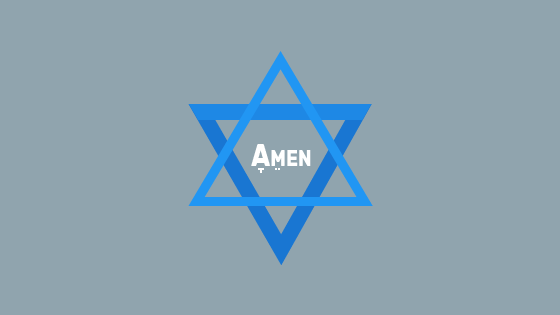 The food is warm…
We have hot water…
Time for Kiddush!
This gorgeous, shiny Kiddush Cup is held on a slender branch-like stem, from which golden pomegranates & leaves sprout out to the sides.
Because Kiddush is done on special events – during Sabbath & holidays. So, it only makes sense that the Kiddush cup is just as special.
Yair Emanuel Textured Nickel Conical Candlesticks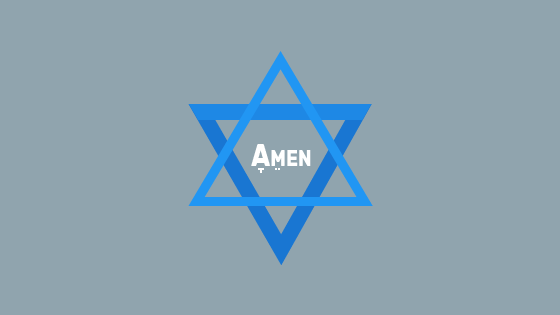 Shabbat candlesticks are a classic Jewish housewarming gift.
Why?
Because it's something every Jewish home needs, and if chosen properly – then it's also beautiful home décor.
As you can probably tell, this definitely holds true for Yair Emanuel's elegant candlesticks.
The young Jewish couple (or woman) would be thrilled lighting her Shabbat candles with these candlesticks.
A lot of blessings would be heard near these Shabbat candlesticks.
And she has you to thank for it.
Silver Plated Netilat Yadayim Washing Cup – Jerusalem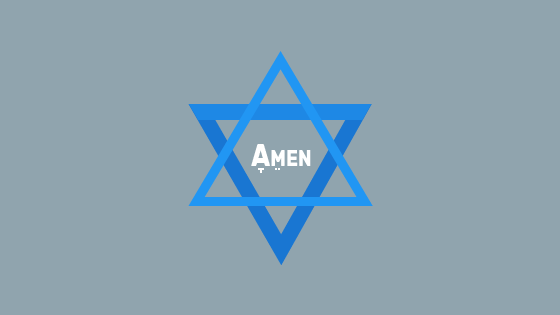 Of course, every Jewish house needs a Netilat Yadaim washing cup.
After waking up, before you eat bread before you pray… You'll be using a washing cup several times a day.
Since they'll be doing Netilat Yadayim so often, why not do it with style? 
This gorgeous washing cup features an ornate old Jerusalem motif with beautiful golden highlights – adding a sparkle of light to any Jewish kitchen for many years to come.
A very unique & useful Jewish housewarming gift they'll get to use on a daily basis, and you'll have a small piece of their Mitzvah of Netilat Yadayim.
Painted Glass Challah Tray with Tulips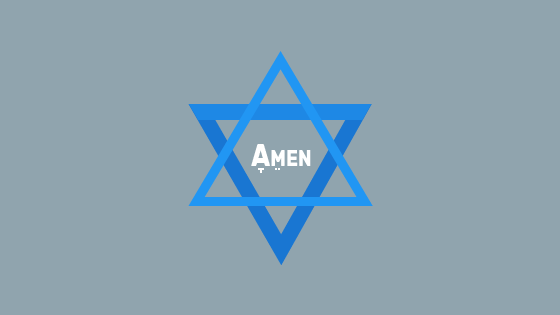 Warm food? Check.
Hot water for your coffee/tea? Check.

Kiddush? Check.
Netilat Yadayim? Check.
Time for Hamotzi & challah.
For that – You need a challah tray.
Not just any Challah tray… a unique painted glass challah tray with beautiful blue tulip decorations, and a metal plaque with the words "Shabbat Kodesh" in Hebrew.
That's what will make every Sabbath meal unforgettable in this new home.
Popular Housewarming Gifts
Why reinvent the wheel?
People choose the best & most popular housewarming gifts for you…
All you have to do is follow their footsteps, and buy your Jewish friends something that has proven to be a great housewarming gift idea. Easy right?
Natural Bamboo Cheese Board & Cutlery Set
Top Popular Gift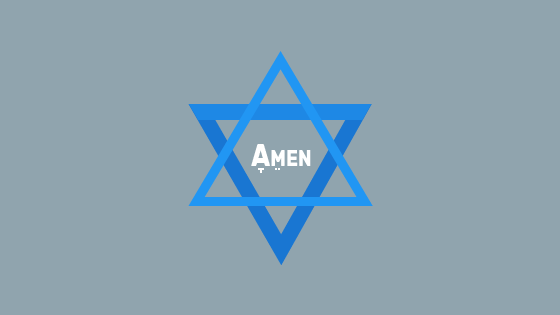 The #1 best seller in cheese plates, many of them bought as a housewarming gift.
You know what the funny thing is? (Besides being a great 100% natural bamboo cheese board)
You're buying this gift for the house owner, and for yourself.
Huh?
Think of it this way – you buy this gift for their new house, sure…
But thanks to you, they'll invite you over again for wine & cheese. You buy it for them, and you reap the rewards.
Nespresso VertuoLine Evoluo Deluxe Coffee & Espresso Maker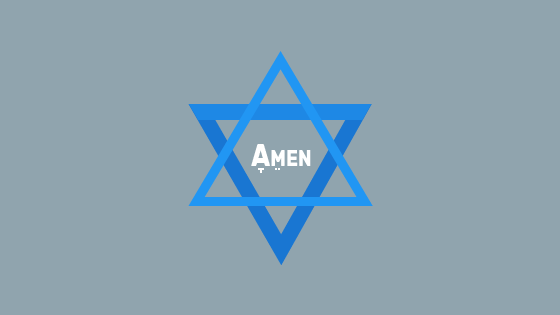 Who wouldn't want a coffee machine?
If they're a coffee addict like I am, then you're about to indulge their craving even further. If they're not a coffee addict (what's wrong with them?!), then they're about to become one!
A coffee machine these days is an essential item in every household kitchen (see, I'm an addict)… 
And if you're getting them a coffee machine – you might as well get them one of the best (and most affordable) coffee makers available today.
iRobot Roomba 650 Robotic Vacuum Cleaner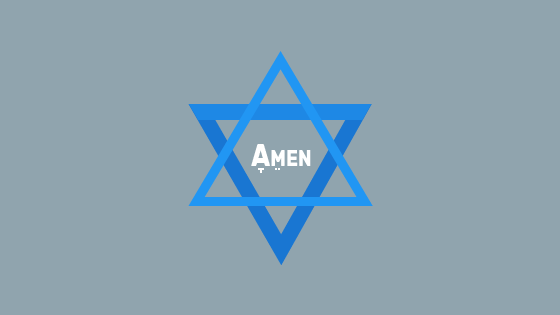 Feeling really generous and want to help your couple or friends out?
Get them an iRobot.
Trust me… they'll thank you forever.
Everyone loves their house… no one loves cleaning their house. (That's what robots are for)
If you're buying a housewarming gift for a young woman (or a lazy man), then an iRobot is a wonderful housewarming gift they'll actually use consistently.
Amazon Echo Spot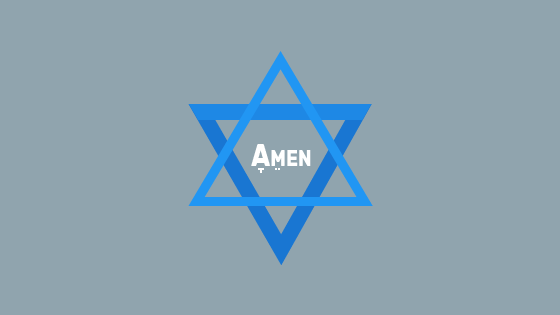 Speaking of technology – Amazon's Echo has become the world's most popular home assistant, especially among 20-30-year-olds.
If you thought that tapping your phone with your fingers is groundbreaking technology, wait till you get things done by simply asking your very own robot personal assistance to do it.
Play music while you're cleaning the house
Get the weather forecast while you brush your teeth
Order an Uber to work
Order a pizza when you're too lazy (I mean tired) to cook dinner – Amazon Echo Spot can do it all, and a LOT more.
Simply ask what you wish for, and "your wish is my command", says Alexa. And yes, the "Show" part refers to the big screen – 
And yes, the "Spot" part refers to the big screen – that lets you enjoy your favorite videos, songs or monitor your baby's room (with Echo's compatible camera) from a single spot.
A fabulous gift for young Jewish Millenials moving into their new home.
Magic Bullet NutriBullet High-Speed Blender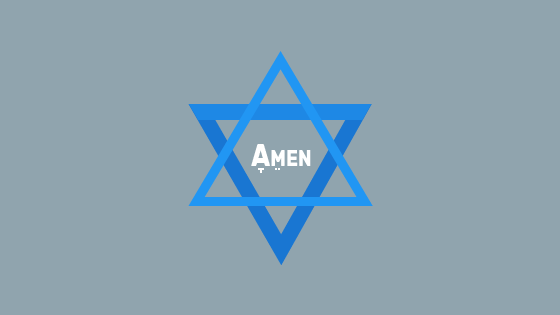 Shake it, shake it! Let em' shake it shake it!
Don't worry this isn't a new hip-hop video…
But wouldn't you want them to make a delicious & healthy shake every morning?
The point of a housewarming gift is to get them something they'll use in their new house…
Guess what – when you have the Magic Bullet blender, the #1 best-selling countertop blender, you don't have a choice but to make delicious shakes every morning (or night) from healthy fruits, vegetables, superfoods & protein shakes.
Premium Wine Gift Set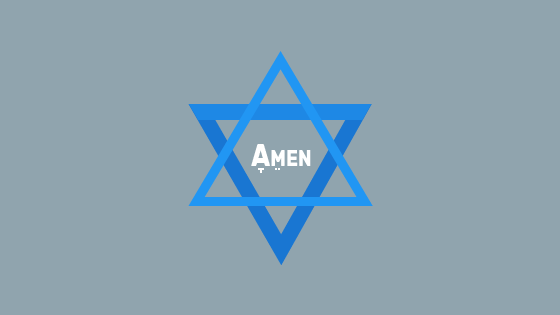 L'chayim!
Let's make a toast for the young couple's new home…
Uh oh… we need wine.
Well, forget wine…they'll probably get a bunch of bottles of wine.
But I bet no one will get them a wine opener?
Except you, that is…
This premium wine gift set includes a luxury corkscrew wine opener, foil cutters & a pair of Swarovski crystal magnetic wine glass charms.
This gift was specially designed for a housewarming gift, has been given endless of times on housewarming parties, and will probably continue to so many many times. Care to join the party?
Jewish Housewarming Gift Baskets
Jewish gift baskets are a perfect fit for a housewarming.
Why?
Because after all the hassle of moving in, it's always nice to give the new resident instant gratification or something sweet to chew on. And thankfully, we're Jewish… so there are plenty of gift basket options you can choose from.
Brown Colonial House Gift Basket
Top Gift Basket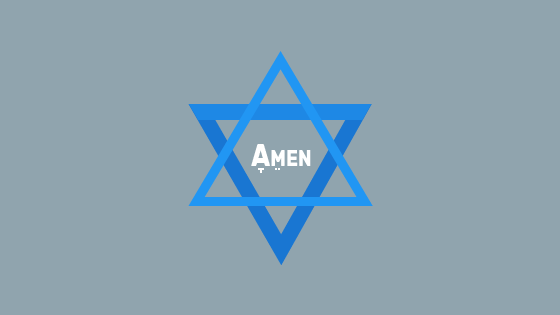 This is the perfect affordable gift basket for a housewarming gift.
Besides the colonial house theme, it includes roasted salted cashews, chocolate truffles, chocolate lentils & chocolate bars.
If you're looking for a modest yet rich housewarming gift basket, then this is exactly the one you're looking for.
Overflow of Kosher Nuts & Chocolate Gift Tray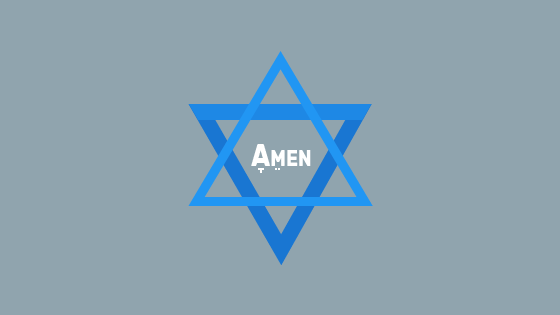 This is straight to the point gift basket. Basically, a TON of chocolate (and some healthy nuts, so no worries).
But it's not just quantity here. This gift tray includes the highest quality velvety chocolate truffles, chocolate peanuts & Viennese crunch.
The only reason your friends will hate you is for making them eat all these delicious chocolates… besides that, they'll love it.
Yoffi Premium Kosher Gift Basket Box Flavors of Israel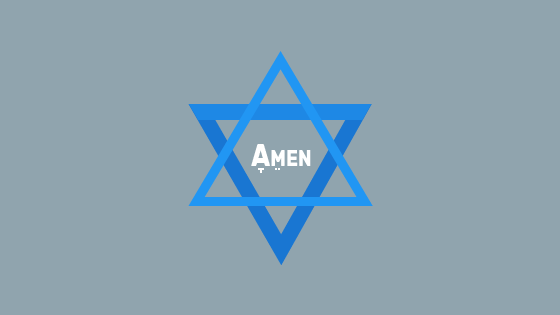 Here's a challenge for you: How can you bring the flavor of Israel, If the Jewish housewarming ceremony is not in Israel?
Answer?
This delicious "Flavor of Israel" Kosher gift basket.
This Israeli gift basket includes a bunch of Tahini boxes (peanut, chocolate and candy flavors), Sage Tea, Honey, Carob Spread, Schug (the spicy stuff)… all packet in one authentic gourmet gift box containing authentic products – made of raw ingredients grown and processed in Israel.
Kosher Bakery Classics Care Package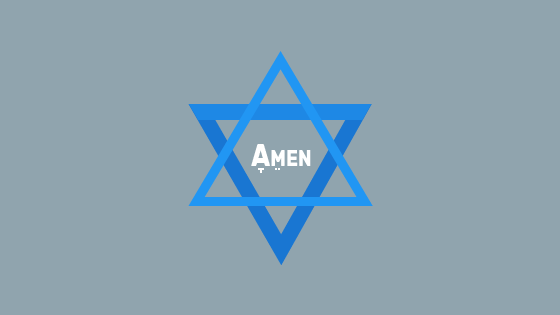 This care package is an ideal & delicious gift tray for your housewarming gift.
This tasty collection includes:
Fresh baked Zomick's challah – the Jewish braided egg bread (makes the best French toast)
Freshly baked babka – a cross between coffee cake & yeasted bread
Assorted delicious rugelach
Unique black & white cookies
A great housewarming gift choice. Whether you're delivering it yourself or even If you can't attend the housewarming party – simply send this delicious Jewish gift tray to their new home.
Galilee's Exclusive Boutique Red Wine & Olive Oil Gift Box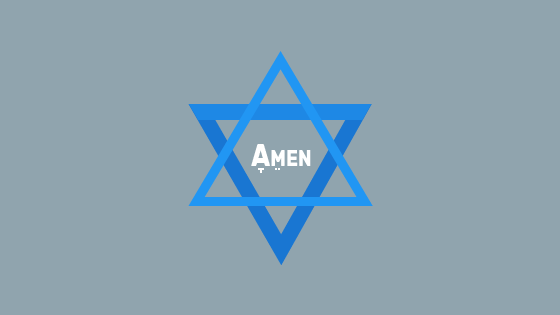 This magnificent gift box from Galilee comes from one of Israel's finest boutique wineries – straight from the Galilee region in Israel.
A bottle of traditional Merlot (red wine) and pure, cold-pressed extra virgin oil makes a delicious & classy housewarming gift.
Note: You can send this gift basket to Israel with free shipping in case you can't attend the housewarming ceremony in Israel
Lin's Farm All-Natural Gift Box with Wine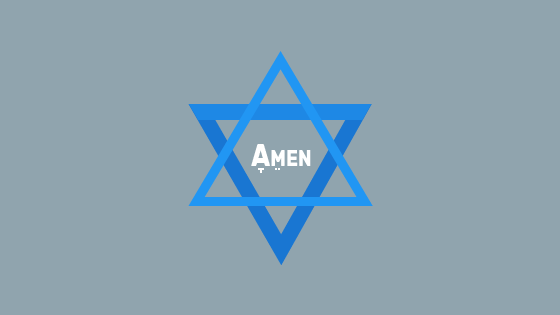 This beautifully designed gift box comes straight from Israel's farms and includes some of Israel's finest gourmet treats:
A bottle of Israel's finest wine – straight from some of the best internationally acclaimed vineyards
A bottle of extra virgin oil
Delicious organic sweet spreads
Herbal Tea Infusion
Peanut and curry honey marinade
Honey-halva spread
Pure Honey
Apple-silane spread
Cocoa and hazelnut spread.
Note: This gift basket also ships to Israel
Creative & Unique Jewish Housewarming Gifts
Previously I wrote about the popular housewarming gifts – following the rulebook. The "safe" path.
If you're the kind of person that isn't fond of rules and likes challenging the status quo – then these unique & creative housewarming gifts are exactly what you're looking for.
Dorit Judaica Large Wall Hanging – Blessing for the Home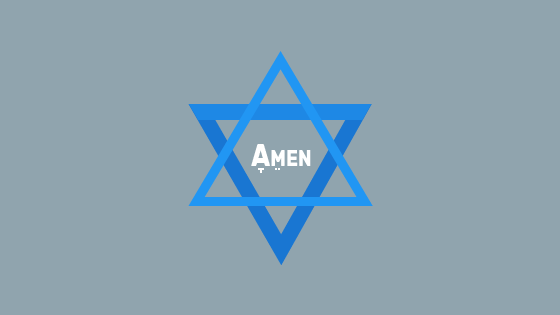 Another young couple is building a Kosher home in Israel (or the US, or wherever).
How exciting! But challenging at the same time.
They could use a blessing for their new home. A big & meaningful one…
Speaking of big & meaningful blessings – this is exactly what you'll be getting them with this gift.
This wonderful wall hanging by Dorit Judaica contains a Hebrew inscription, wishing that the couple's home will be blessed with happiness, wealth, and peace.
A breathtaking, eye-catching, ground-breaking (well not ground-breaking, but I was on a role) gift any couple will gladly accept and display at their home.
Personalized Priestly Blessing with Initials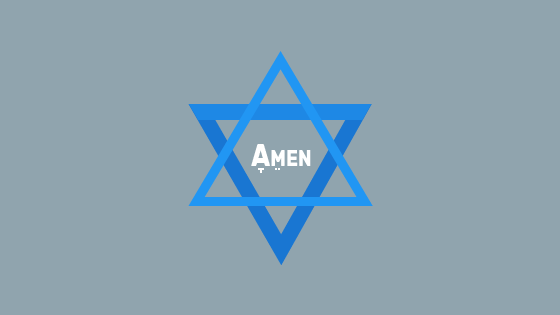 A biblical blessing, combined with a warm welcome, a beautiful design = an ideal, gorgeous Jewish housewarming gift.
This stunning piece of art by David Fisher was designed to provide a meaningful gift to the lucky recipient.
Just look at what this wall hanging includes to get an idea of what I'm talking about:
יְבָרֶכְךָ ה' וְיִשְׁמְרֶךָ. יָאֵר ה' פָּנָיו אֵלֶיךָ וִיחֻנֶּךָּ. יִשָּׂא ה' פָּנָיו אֵלֶיךָ וְיָשֵׂם לְךָ שָׁלוֹם. וְשָׂמוּ אֶת שְׁמִי עַל בְּנֵי יִשְׂרָאֵל, וַאֲנִי אֲבָרֲכֵם.
The words "Bruchim Haba'im" (Welcome in Hebrew) 
The couple's initials
See what I mean?
Definitely a thoughtful, personalized & fabulous gift idea the young couple will gladly display in their new home.
Yair Emanuel Hand Painted Laser-Cut Bowl – Hearts
Top Creative Gift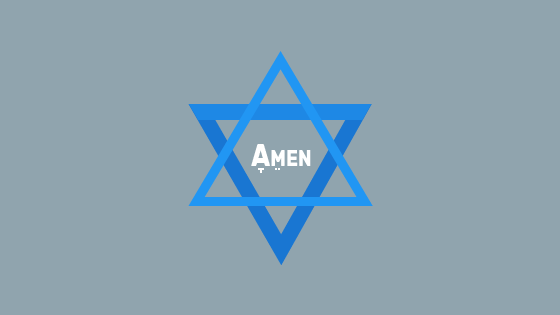 It's a Chanukat Bayit. Which probably means that the furniture is there… but it could use a "heart" to liven up the place.
In fact, why settle for one heart, if you can give them an entire bowl filled with hearts!
A joyful piece of decoration for the young Jewish couple's new home.
Dorit Judaica Stainless Steel Pomegranate Wall Hanging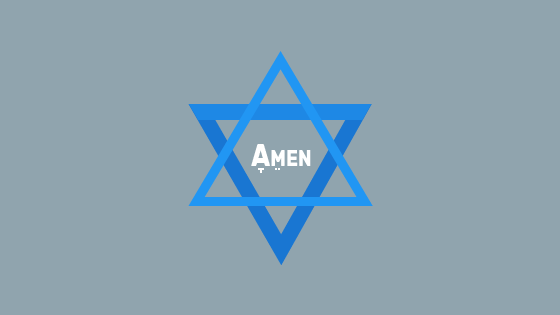 A pomegranate for a Jewish housewarming gift? "Are you kidding me"?
Not at all.
Actually, the pomegranate in Jewish tradition is a symbol of abundance, wealth, righteousness, prosperity, and wisdom. (Rosh-Hashanah…hello)
And when you have the pomegranate as the main theme of this gorgeous wall-hanging?
You wish the young couple exactly these things in their new home.
Luxury Housewarming Gifts
You're buying a housewarming gift for a special someone. Whether that is your brother/sister, mother/father or BFF – you're looking for something beyond the nice, common housewarming gift.
I get it.
You want something special, something exceptional, something truly useful (and a little more expensive) … Well, here you go.
Nadav Art Sterling Silver Shabbat Candlesticks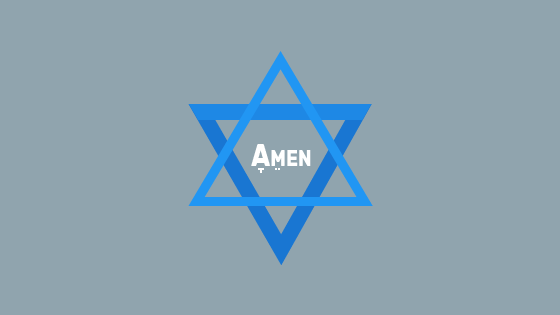 What does every couple need for Shabbat?
Shabbat candlesticks of course.
But clearly, you're not looking for just any candlesticks. If that's what you're looking for, go to the traditional housewarming gifts section.
Instead, allow me to introduce you a stunning, contemporary designed set of sterling silver candlesticks, with "Shabbat Shalom" spelled in Hebrew – custom made by Nadav Art's studio in Jerusalem.
This is a very luxurious & unique gift for the newlyweds.
How unique? Well, it's custom-made for you. That's pretty unique I would say, don't you think?
Limited Edition Marc Chagall Mezuzah – Ten Commandments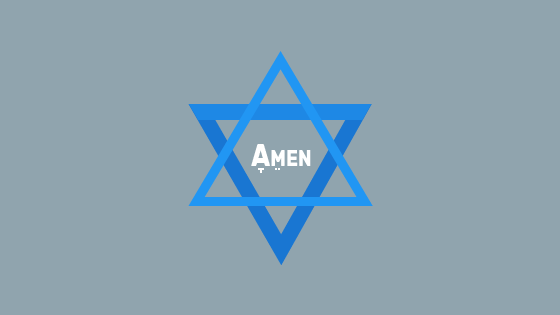 This stunning mezuzah has a unique 18-color lithograph featuring the children of Israel receiving the ten commandments under a burning menorah (an adaptation from Marc Chagall's famous "I am the Lord thy God" painting.
And like the title says – this is a limited edition. So, if you want it – act fast.
Hamotzi: Genuine Jerusalem Stone Challah Board – Caesarea Arts
Top Luxury Gift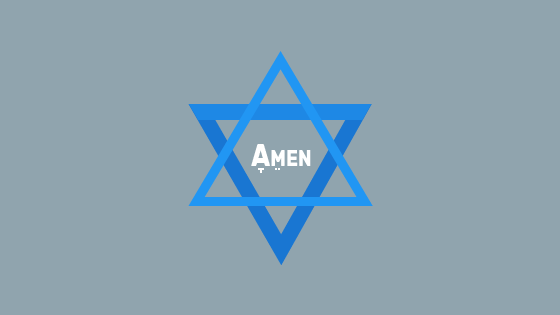 A challah board is an essential Jewish household item for Shabbat. We all know that.
I even included a great challah board in the Jewish household items section.
So why another challah board?
Because this isn't just a normal challah board. It's a challah board, made out of genuine Jerusalem stone, engraved with the bread blessing: Hamotzi.
Imagine serving the challah on this genuine, classic Jerusalem stone.
This is where a common bread blessing becomes a very spiritual & memorable moment…
Now imagine experiencing that special moment every week on the Shabbat table… I get the chills simply thinking about it.
David Gerstein Signed Brush Strokes Fruit Bowl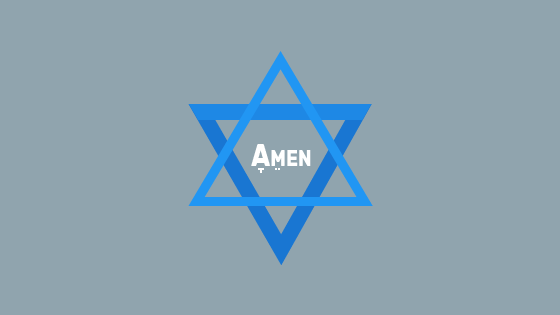 Alert!
Don't buy this housewarming gift if you're just looking for a fruit bowl. You can get a beautiful fruit bowl for 5 times cheaper than that.
This is something else, even though the title says fruit bowl.
This is art, "moonlighting" as a fruit bowl.
It's designed to add a radiance of joy to a Jewish dining table.
An elegant piece of decoration, hand-painted in a vivid rainbow of colors & styled with a charming hearts design – made by David Gerstein, one of Israel's most famous modern artists.
Funny Housewarming Gifts
Do you ever stumble into random things that always bring you a smile on your face, without you even noticing?
They say the little things in life are the big things.
Because when you're having a bad day, you'd be surprised what a little funny housewarming gift can do to make you feel better.
Let's find such a gift, shall we?
This Home Runs on Love Laughter & Really Cold Beer Wood Wall Sign
Top Funny Gift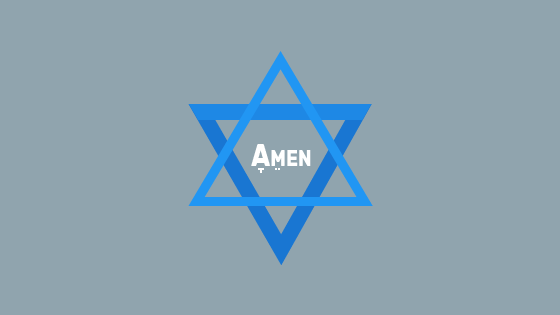 Every home runs on cold beer.
Not every home runs on love & laughter.
Or is it the opposite?
Doesn't matter… it's funny as hell housewarming gift, and their guests are guaranteed to smile.
King Beer Queen Wine Glasses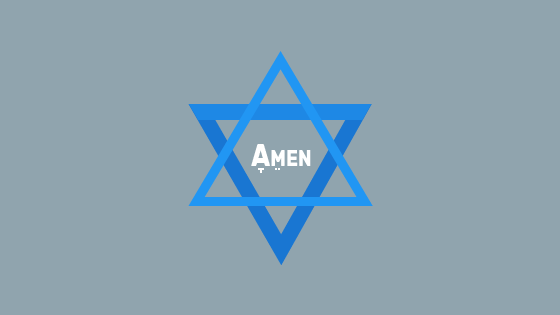 Who said men should limit themselves to beer and women should limit themselves to wine?!
Who said the man can't be queen and enjoy a nice glass of wine?!
And who the hell said girls can't be kings and shouldn't drink beer while watching a football game?!
It's is a free country!
Just kidding… But this is definitely a great funny housewarming gift for a young, hip Jewish couple.
Mr. & Mrs. Aprons – Couples Wedding Gift Set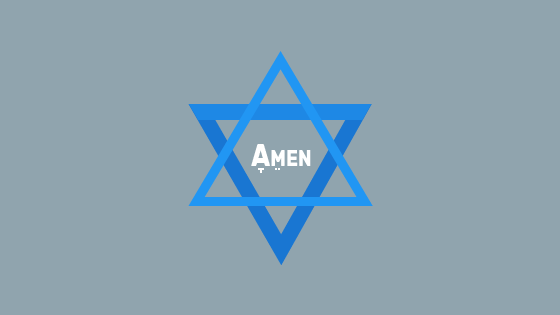 The young couple just moved to their new home.
Love is in the air.
And as a young couple in love, they'll be spending some quality time in the kitchen together (until the husband gets lazy), so might as well do it in style.
Since you're the "crazy" friend. Your goal is to raise a few smiles on their faces and justify your "crazy" title.
This is the housewarming gift that will keep your title.
Conclusion
That was fun.
I'm sure that by now you've found a few unique & interesting Jewish housewarming gift ideas.
Now go à wish them Mazel Tov for their new home à give them your special gift à mission accomplished.
Send them my wishes, and let me know in the comments which of these gifts you ended up getting them.
Mazel Tov 🙂