30+ Creative Mishloach Manot Ideas [Purim Gift Baskets] for Purim (2019)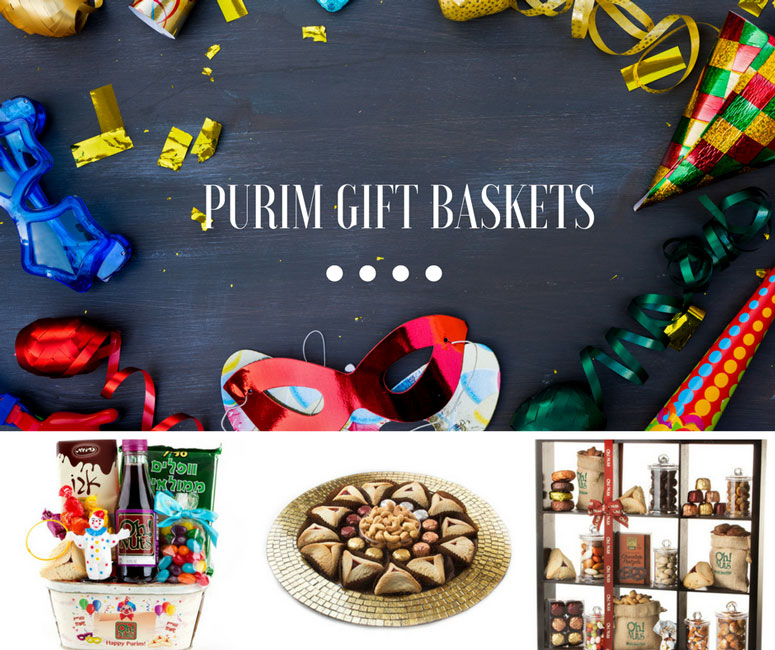 What's your favorite part of Purim?
Usually, there are three possible answers to that question:
Send/receive Mishloach Manot baskets
Dressing up in cool Purim costumes
Send/receive Purim baskets while dressing up in cool Purim costumes
(Hmm… it seems there's only one answer after all.)
Purim is all about celebrating the love, friendships, and joy in our lives… It's a reminder to NEVER take these things for granted.
That's precisely the secret of the Mitzvah of Mishloach Manot: when we give gifts – we spread love, create friendships and make the other person happy.
And that's exactly why I wrote this article: to help people spread joy on Purim with these Mishloach Manot ideas & Purim gifts, and celebrate Purim the way it should be celebrated!
Top Purim Baskets & Gifts
Before we go over each & every Purim gift basket (and before you start drooling all over the keyboard), let's have a quick glance at the very best Mishloach Manot baskets and gifts you'll find in this article.
Traditional Mishloach Manot Baskets
Let's start off with some of the most popular & traditional Mishloach Manot basket ideas.
Most Purim gift baskets you'll see in here include chocolates & treats.
Because let's face it – who doesn't love treats?!
Purim Shalach Manos "The Everything" Wooden Gift Tray
Top Traditional Gift Basket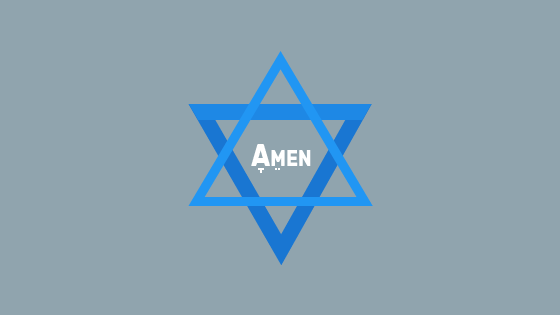 You should think outside the box… Because we need the room in the box for all these delicious Purim treats.
Hamantaschen, bonbons, gourmet roasted nuts + other delicious sweets…
AND…a Voss water bottle(!).
All this Purim goodness arrayed within rustic-wood compartments in this beautiful wooden gift tray.
A stylish, delicious and memorable gift basket.
Shalach Manos Mosaic Stainless Steel Purim Platter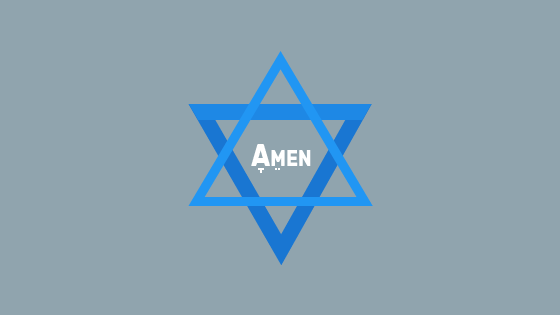 Ever heard the saying "served on a silver platter"?
Well, why serve something on a silver platter if you can serve it on a gold platter?
This gorgeous, stainless-steel, gold Shalach Manot Purim platter is filled with delicious Hamantaschen, chocolate bonbons, and roasted nuts.
So if you're headed to a Purim feast, take this platter with you. You'll be treated like Mordechai and be put on a horse.
Shalach Manot Platinum Jerusalem Wash Cup & Towel Set Purim Gift Basket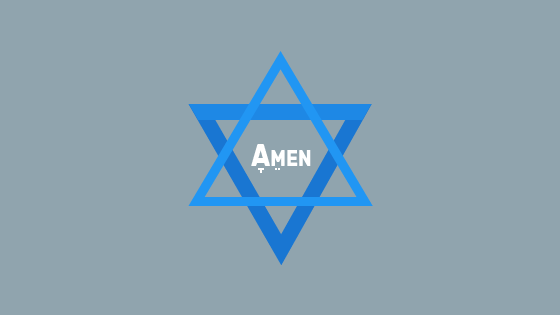 This section is called "traditional Mishloach Manot baskets" for a reason. 
This gorgeous Shalacht Manot basket goes well beyond simply sweets and snacks. Besides the delicious Purim treats, which includes gourmet chocolate truffles, roasted nuts, and chocolate coated pretzels, you also get a Netilas Yadayim set (washing cup and embroidered towel).
Purim is one day of the year, but we do Netilas Yadayim every day… So if you prefer sending a Shalach Manos gift that's also useful – then this might be the gift basket you're looking for.
Get brand new holiday gift ideas for your lovely friends & family - just in time for the next Jewish holiday!
Unique & Creative Mishloach Manot
Mishloach Manot baskets can be more than a bunch of chocolates and candy in a wicker basket. For us creative souls, it's another chance to experiment with our wild ideas – and prove to our friends & family once again that normal = boring.
Purim Shalach Manos Well Appointed 9 Shelf Display Case Gift Basket
Top Creative Gift Basket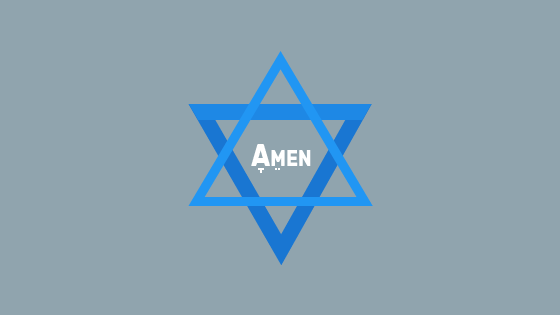 You can cancel your trip to Ikea. Here's the shelf you were looking for.
Wait, what? It's a Shalach Manos?!
Actually, it's both. 
You're in the "creative Purim gift baskets" section – surprise surprise.
This wooden Curio shelf is stocked with a whole bunch of delicious Purim food & treats:
7 apothecary jars filled with delicious chocolate, nuts, and sweets

Gourmet roasted nuts in 3 rustic burlap sacks

Foil-wrapped chocolate bonbons

Chocolate-coated pretzels (a whole box of them!)
Now eat it quick so you could put other stuff on the shelf.
Tip: This also makes for a great Purim hostess gift or a Purim corporate gift.
Purim Shalach Manos Rustic Charm Wooden Wheelbarrow Gift Basket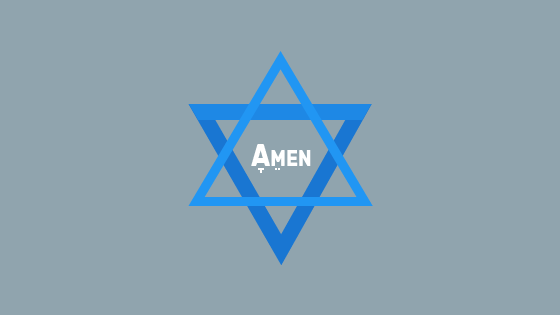 Do you have a farmer's costume?
No?
Too bad, because if you'll arrive at the Purim party with this cool farm-themed wooden wheelbarrow, filled with sweet and salty goodies in the back, people will start asking questions.
You'll be carrying a whole bunch of candies & snacks: fruit-shaped/flavored candies, gourmet crunchy cashews, chocolate bonbons and a dose of healthy almonds.
So what are you waiting for? Go get a farmer's costume, and buy this Shalach Manot.
Broadway Basketeers Towering Heights Kosher Gourmet Gift Tower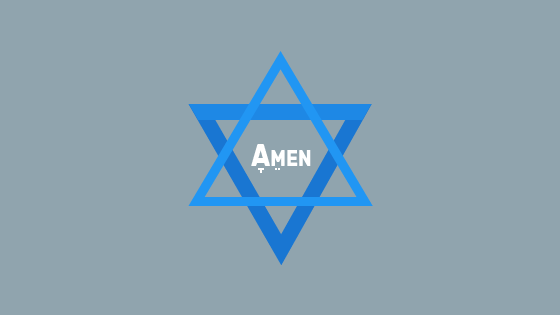 Imagine sending your friends & family a tower of Shalach Manot, filled with delicious chocolates, snacks, sweets, cookies & nuts.
You probably wouldn't fit through the door carrying this, but rest assured – whoever gets your Mishloach Manot will remember it for years.
And it's NOT your typical, boring chocolate either: it's a tower filled with (among other things):
Lindt Truffles
Milk chocolate Bavarian pretzels
Blueberry-Greek Yogurt cookies
Double-Dipped chocolate peanuts
Milk toffees
Chocolate chip cookies
…and many others!
You get all this greatness for a ridiculously cheap price. I know I would love to get it for Purim (hint).
Milk Chocolate Candy Pieces Chocolate Lovers Popcorn Pizza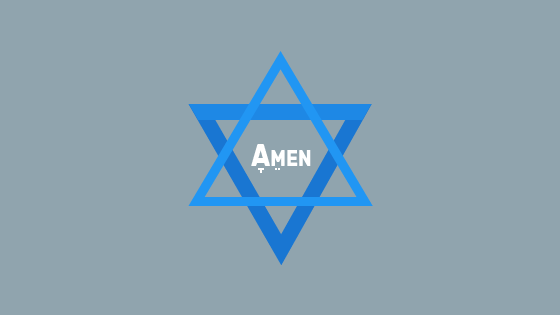 Now you're probably thinking: "WTF? A pizza box? Are you crazy?"
Well, maybe a little… But stay with me.
Imagine someone handing you a nice little Mishloach Manot gift basket, and you giving a pizza box in return. Little do they know that this isn't just a regular pizza box…
Once they'll open the pizza box, they'll discover a gourmet candy pizza with a milk chocolate crust, popcorn "cheese", pretzel and chocolate candy pieces (M&M's style) topping with chocolate drizzled on top.
Now tell me who wouldn't want to get this delicious kosher treat in a (pizza) box. I'm warning you though, this can get "viral" pretty quick, and soon enough people will ask you where you got it and how you even thought about it. When you do, send em' to me.
Recommended Reading: Why wait for Passover to buy Passover gifts, if you can do it now and save time later?
Kosher Chocolate Gift Baskets
Most traditional Purim gift baskets include many different treats: Hamantaschen, candy, chocolates…
But have you ever witnessed a chocolate addict "handle" a traditional Shalach Manot?
They skip all the nonsense and go straight to the chocolate, and they don't look back…
If that sounds like someone you know… then you better just give them what they want: chocolates… lots of chocolates.
Chocolate Oreo Cookies Gifts Box
Top Chocolate Gift Basket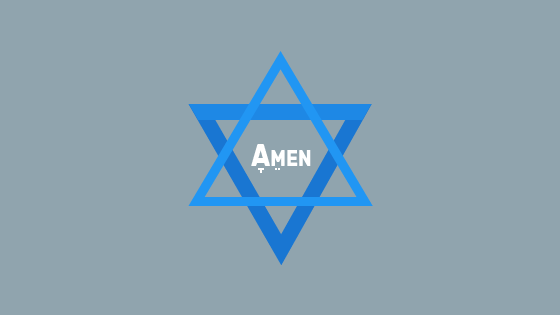 I haven't met a single person who doesn't love Oreo cookies. But giving someone Oreos for Purim seems quite inappropriate, don't you think?
The solution? A bestselling, gourmet chocolate-covered Oreo sandwich cookies – wrapped in an elegant gift box.
Bonus: You can even personalize the box to make it even more meaningful.
This classy gift comes with 12 different Yummy flavors, all handcrafted from premium chocolate, nuts, and toppings. 
And it's not just the flavors that are outstanding – the presentation is simply world-class. Kind of makes you want to not ruin the presentation (but you won't be able to resist eating it, so screw the presentation).
Whether you're attending a Purim party or looking to send a gift to someone you love – you can't lose with this Kosher chocolate gift box.
Premium Belgium Truffles Clear Purim Box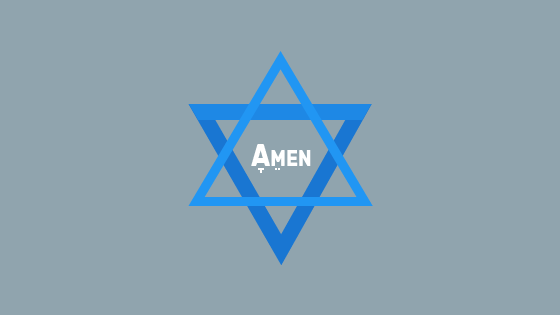 You can't mention chocolates and not include some premium Belgian chocolate, now can you?
If the recipient your thinking about is a chocolate connoisseur/snob, then you seriously have to step up your game and go straight to the highest quality.
Introducing: 30 pieces of the finest Belgian brown and white truffles, elegantly crafted in a Mishloach Manot box with a cute little Purim mask on top – a chocolate-lover's dream come true.
Handmade Chocolate Kosher Purim Platter – Mishloach Manot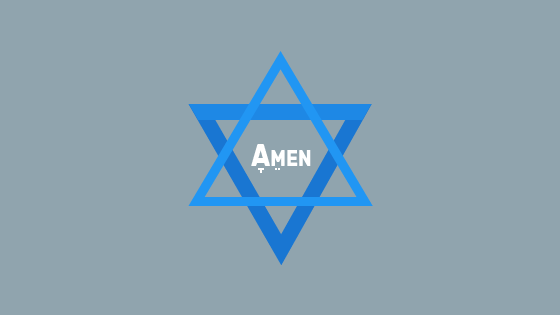 This Purim platter is the definition of gourmet chocolate. This beautiful, kosher Purim platter includes an amazing combination of delicious, handmade (by gourmet chocolatiers) chocolate treats.
Want the specifics? Here goes:
Chocolate covered nut clusters
Chocolate covered pretzels and cookies
Chocolate peanut butter cups
White chocolate wafer bites
Buttercrunch
Signature Irish truffles
Safe to say – this is a chocolate-fanatic's dream.
Note: Oh, and by the way, you can personalize it with a personal gift message – so there's no mistake who got them this dream-on-a-platter.
Broadway Basketeers Chocolate Photo Gift Box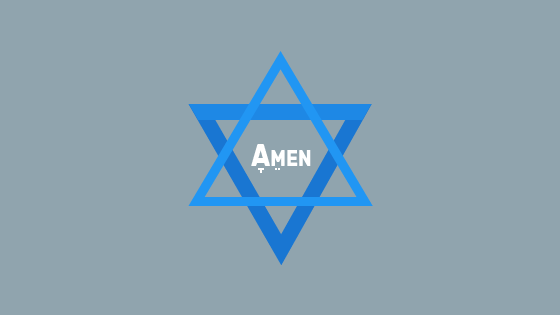 Chocolate gifts + a personalized photo gift box = happiness.
This unique chocolate photo gift box comes with a wooden keepsake box, filled with 2 meaningful gifts for chocolate lovers:
Your photos & memories
Delicious chocolate treats & snacks
Such a simple, yet creative idea to bring a smile to someone you love on Purim.
Gourmet Mishloach Manot Baskets
There are gift baskets, and there are Gourmet gift baskets.
These luxurious Shalach Manot baskets are pure quality, and they obviously don't lack the quantity either. If you're looking to fulfill the Mitzvah of Mishloach Manot and send it to someone who values high-quality chocolate & snacks, then this list of Gourmet Purim basket ideas is for you (or more precisely, for whoever gets these baskets).
Shalach Manos Purim Timeless Elegance Clock Gift Basket
Top Gourmet Gift Basket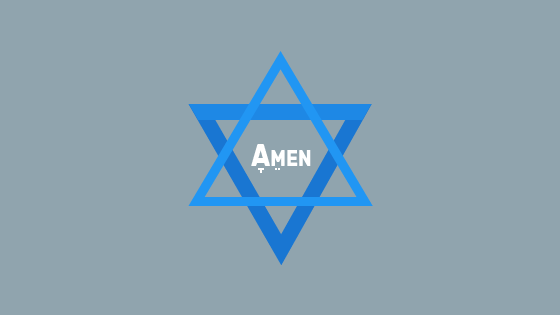 Time is running out.
Tick-tock, tick-tock.
Purim is nearly here.
You better hurry up and get this classy Mishloach Manot gift basket. 
It obviously includes this beautiful clock (hence the horrible tick-tock joke), surrounded with delicious Hamantaschen, crunchy nuts, and wonderful chocolate sweets.
And the good thing?
Your gift basket recipient will remember this gift long after the Purim feast is over.
Yoffi Premium Kosher Gift Basket Box Flavors of Israel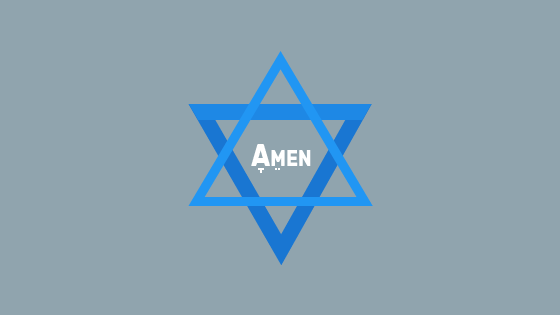 Aaah the flavor of Israel. We all love it. We all miss it. Well, now you can get it in a box.
Israeli Tahini boxes (peanut, chocolate and candy flavors), Sage Tea, Honey, Carob Spread, Skhug (the spicy stuff)… all packed in one authentic gourmet gift box containing authentic products – made of raw ingredients grown and processed in Israel.
When everyone is so busy choosing the sweetest Purim gift basket, why not think outside the box, and send someone who loves Israeli (who doesn't?) food the most "Israeli" gift basket.
Kosher Gourmet Nibbles Deluxe Gift Basket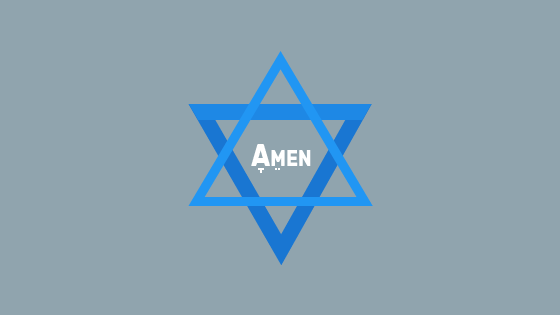 Whoever said that size matters, was probably referring to this deluxe Kosher gift basket.
This hand packaged gift basket is packed with food that can last you for 8 nights, not just one.
Just look at this list (I took a screenshot since I didn't want to copy all of that):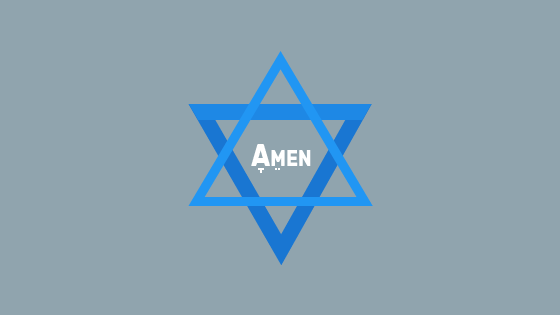 This gift basket is meant to impress. It's obviously not for everyone. But if you're looking to dazzle someone with love (and treats) – then this is precisely the gift basket you should send.
P.S – It comes in a reusable Palm Leaf Load basket.
Healthy Mishloach Manot Baskets
There's no need to visit the dentist after Purim.
Truth is, there are a lot of healthy Mishloach Manot baskets you can enjoy, without having to ruin your teeth in the process.
I'm here to show you that with a little willpower and the right choice of gift baskets, you can send someone a delightful gift basket that is both delicious & healthy.
12 Variety Nuts in a Modern Wood Gift Tray 
Top Healthy Gift Basket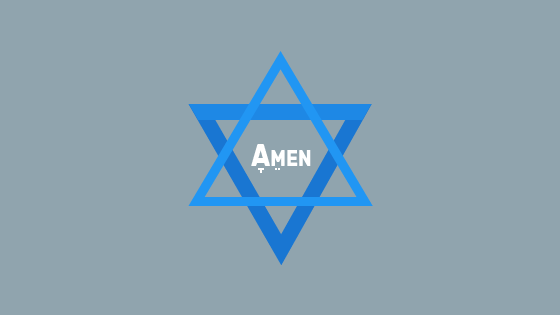 If you'd rather your recipient doesn't blame you for all the weight they gained on Purim, then you might want to consider a healthier alternative. This Mishloach Manot gift basket is ideal for someone on a diet, or someone who would rather NOT enter a new diet after Purim.
Fully packed with a huge variety of all-natural, gluten-free, protein-rich nuts & snacks, namely:
Almonds
Pistachios
Cashews
Mixed nuts
Raw walnuts
Pecans
Tip: This gift basket is great for people on all sorts of special diets: vegans, diabetics, paleo diet, or almost any diet under the sun.
Plus, it's a MASSIVE git basket no one can finish on their own…which means they'll be able to enjoy it for more than a single day, and they'll likely share it with their family & friends.
Holiday Delight Gluten-Free Gift Tower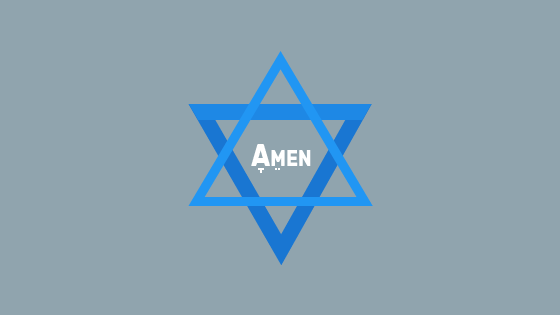 Usually, snacks can be one of two things: they can either be tasty, or healthy.
Doesn't matter how much money McDonald's spend on advertising trying to convince us that their burgers are healthy… they're just not (not that McDonald's is Kosher, but that's another story).
In rare occasions, someone comes along with something tasty AND healthy. 
And when that happens – it deserves a few words of praise.
Broadway Basketeers found that winning balance in their huge, Kosher gift tower. Not only is it gluten-free, but its also wheat-free, dairy-free, and of course Kosher.
Finally – there's a totally guilt-free kosher gift basket for Purim.
Hula Delights Deluxe Roasted Nuts Gift Basket5
If you're "targeting" your Mishloach Manot gift basket to someone on a diet, then this is the gift basket you were probably looking for.
Over 2 pounds of hand-selected, fresh & delicious nuts, including:
Roasted salted macadamia nuts
Almonds
Pistachios
Cashews
Mixed nuts
Raw walnuts
Honey glazed pecans
This deluxe gift basket is a best seller in Amazon's Bakery & Dessert Gifts category, so there's no way you can go wrong with this one.
Cheese and Nuts Delight Fruit Basket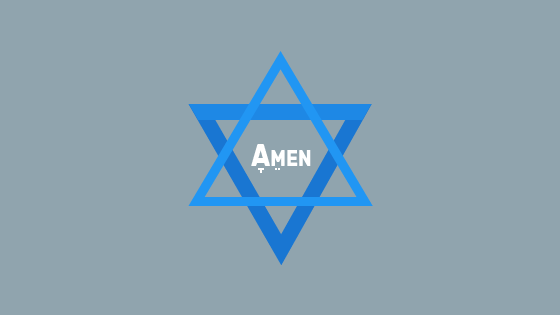 Fruit is always a great option for people who don't want to ruin their diet. Being on a diet doesn't mean they can't enjoy their Shalach Manot. Want to prove it to them?
Get them this delicious, fruity & cheesy gift basket. In fact, consider sending this to your friends & family who aren't on a diet… it's just that good (and healthy).
Cheap Purim Gift Baskets
The Mitzvah of Mishloach Manot is about giving, but nowhere does it say you have to go bankrupt when you send out a gift basket to your loved ones. In fact, Halakha clearly states we should send at least two items of food to at least one person.
Now you'd probably want to send more than just two pieces (to avoid being called a cheapskate and all)… In fact, you can send out lovely Purim gift baskets for a very reasonable price, as you'll about to discover here.
Purple Concord Mishloach Manos Gift Basket
Top Cheap Gift Basket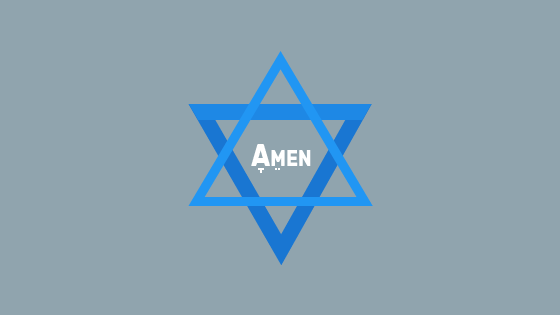 This cute Mishloach Manot gift basket is a prime example of a lovely way to send someone you love an impressive, yet affordable Purim gift box.
The box contains a bottle of Kiddush grape juice, 2 Hamantaschen, sweet chocolate pops and a swiss fruit bonbons.
A yummy little Mishloach Manot box you can send to many of your family, friends, colleagues, neighbors, teachers,  your neighbor's teachers (you get the point), without breaking the bank.
Assorted Nuts Gift Basket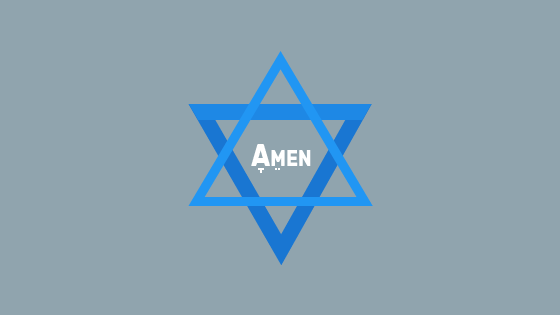 This Kosher gift basket is what's called an all-around gift basket – suitable for almost any holiday, event or  Thursday night…obviously ideal for Purim as well.
If you're looking for a risk-free, healthy and cheap Purim gift basket, then this one checks all three.
The six-section assisted nut gift basket is filled with roasted salted cashews, pistachios & nuts, raw walnuts, honey glazed pecans and smoked almonds.
Note: Also rated as a top holiday corporate gift basket.
Broadway Basketeers Chocolate & Nut Gift Tray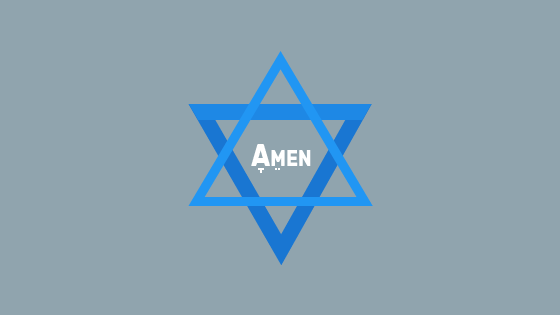 Broadway Basketeers have already made several appearances in this article.
The thing about their Kosher gift baskets, is that most of them are incredibly cheap, considering the size of their baskets and the portions included.
I could've easily fit all of their baskets in the "affordable gift baskets" section, but that wouldn't be fair to the other baskets (we wouldn't want to hurt the chocolate's feelings, now do we?).
After careful consideration, I decided that their chocolate & nut gift tray deserved a special spot in this section.
The gift tray includes: 
Milk + Dark chocolate Bavarian pretzels
Milk + Dark chocolate covered Graham crackers
Gourmet caramel popcorn
Yogurt enrobed peanuts
Assorted milk toffees

Crème

Brulee mix
Mint sweets
Once again, a very generous amount of treats, for a surprisingly low price.
Gift Baskets for Coffee & Tea Lovers
We finally arrived at my favorite Mishloach Manot theme: coffee & tea gift baskets!
As a coffee & tea junkie, I would personally LOVE to get any of these gift baskets (hint).
And as a secret member of the coffee & tea addicts group (oops), I can tell you that anyone in my (secret) group will feel the same.
So here goes… (I'm drooling all over my keyboard)
Art of Appreciation Gift Baskets Tea Lovers Care Package Gift Box
Top Tea Gift Basket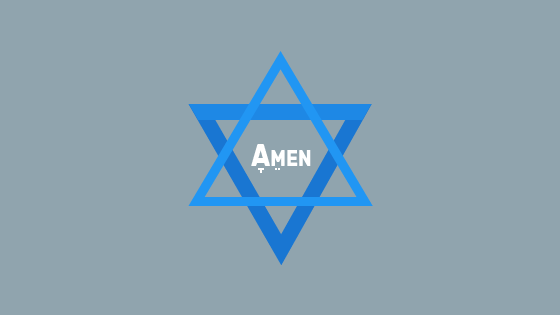 It's tea time – and we stay with the art of appreciation… This is the exact care package – but this time for tea lovers.
Packed with a special & endless collection of every tea-lover's brewed dream. The huge list of elegant tea (again, endless list, no room to mention it here) is complemented with the "right" kind of gourmet snacks that will indulge the tea lover in his wonderful addiction (which I happen to share)…
Plus it comes with a tea mug, so no need to get up and grab a cup from the cupboard. All he has to do is sit, open his Purim gift basket and enjoy – thanks to you and your thoughtful gift.
Art of Appreciation Gift Baskets Coffee Lovers Care Package Gift Box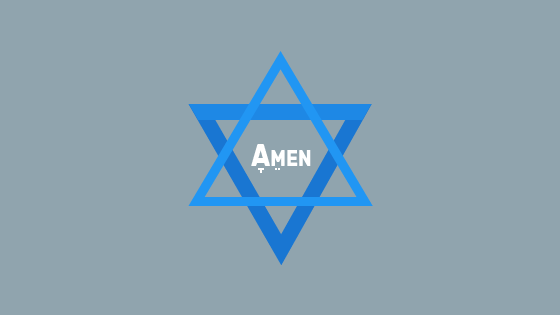 The art of appreciation – isn't that a nice way to spoil our lovely coffee-addict friend for Purim? This beautiful gift basket is just a huge collection of coffee goodness: a long list of premium & gourmet coffee (the list is endless, so just click on the link to see for yourself), coffee gourmet treats & snacks, complete with a coffee mug – all packed in a beautiful gift box.
It's called "Coffee Lovers Care Package" – because any coffee addict will appreciate what he's getting here, and realize how much you care for him and his coffee addiction – and that's what Purim is all about.
Mini Cube Variety Tea Gift Pack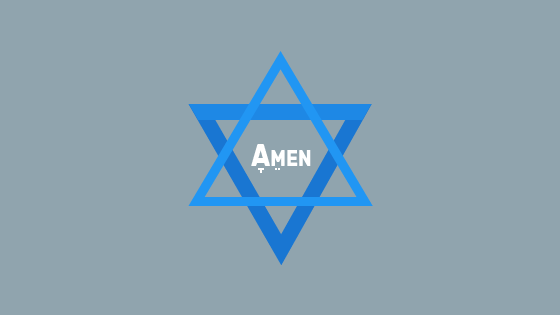 Just because I'm a huge tea fanatic, I'll finish off with a "made in Israel" premium tea gift box.
This unique cube package holds a mesh tea sachet that is bursting with the bold taste of whole leaf tea, fine herbs, and spices.
And like I said, it's made in Israel, so that deserves some extra bonus points right there.
Mishloach Manot (Send to Israel)
You couldn't spend Purim in Israel this year… oh well, don't beat yourself up about it. Purim isn't a big holiday after all.
But here's the good news: you don't have to physically be in Israel in order to send Mishloach Manot baskets to your family & friends in Israel!
Purim Salad Dish Gift Basket (Israel Only)
Top Mishloach Manot in Israel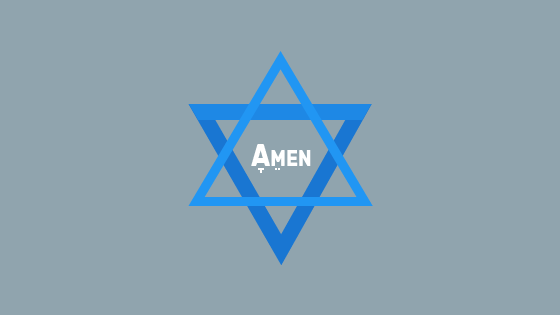 Your family & friends over in Israel will love to get this stylish salad bowl, made especially for the Purim feast table.
Especially because the salad bowl doesn't exactly come with salad…
It comes with a large bottle of white wine, serving pieces, and most importantly: amazing Swiss milk chocolate, a tin cookie box with cookies, a canister with candies and milk toffees. 
Now that's a happy Purim…
Note: Ships ONLY to Israel
Purim Picture Perfect Tray (Israel Only)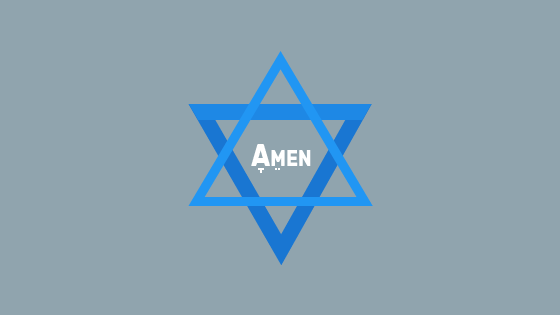 Prefer sending a creative Shalach Manot to your family in Israel?
Then ditch the gift basket – because you're sending them a picture frame!
Huh? A picture frame?
Yes! A picture frame… filled with Purim treats (makes more sense now, doesn't it?).
This Purim picture frame moonlights as a Purim gift tray, with some delicious snacks inside: 
Roasted pistachios
Dried Cranberries
Delicious milk chocolates
Sweet glazed almonds
Creamy milk pralines
And of course – a large Israeli red wine
Since you're surprising the folks in Israel anyway, you might as well surprise them with the Purim gift as well.
Reminder: Ships ONLY to Israel
Purim Planter Gift Basket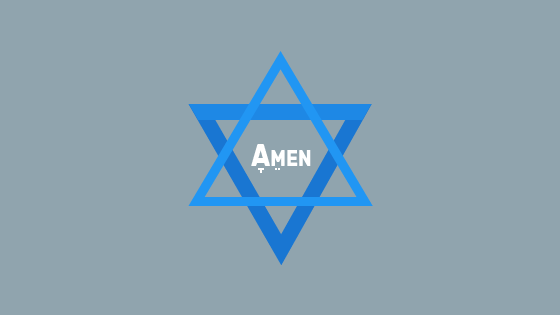 This modest planter gift basket is an all-Israeli gift basket: Israeli red wine, crème filled wafer rolls, milk chocolate bars and balls, delicious peanut butter, and of course Hamantaschen.
This is a cute Mishloach Manot you can send your family in Israel for a very decent price, so you don't feel bad about not sending them anything this Purim.
Reminding Again: Ships ONLY to Israel
Purim Flower Gifts
Purim isn't just about Mishloach Manot. Sure, there's a Mitzvah to send food gifts, but then there's also a Mitzvah to have a feast on Purim.
And a Purim feast without flowers? It's like a football game without a football… something doesn't quite add up there, does it?
Besides, with all the Shalach Manot craze on Purim, you can surprise someone with one of these bouquets out of nowhere. 
Time to Celebrate Rainbow Rose Bouquet
Top Flowers Gift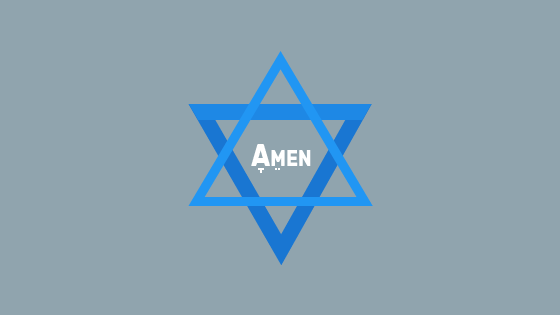 Time to celebrate!
On Purim, we're required to celebrate the survival of the Jewish people. 
So if you're planning to send flowers anyway, you might as well send a colorful celebration rose bouquet.
Each rose was picked fresh, hand-gathered and colored with a variety of vivid festive colors… making it a natural fit for the festival of Purim.
Faithful Guardian Bouquet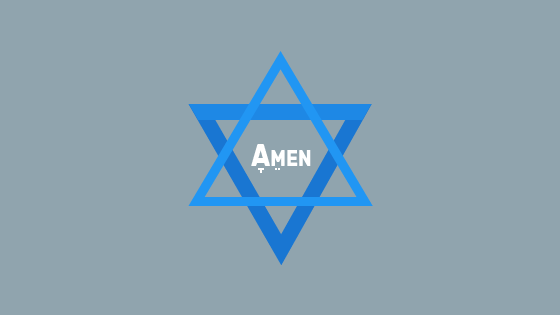 This stunning blue & white bouquet is a remarkable gift for Purim.
It contains a quite unique mix beautiful white roses, white button poms (with Bella Donna Delphinium), blue hydrangea and extra Dusty Miller greenery forms a lovely combination that captures your attention the moment you step into the room.
It also comes with a dazzling blue glass vase with metallic banding, that your recipient can keep as a keepsake long after the costumes come off and Purim is over.
Add a nice personalized gift message (for free), and you get an exceptional gift that fits the occasion perfectly (you know, the traditional Jewish blue & white colors and all).
A Dozen Hugs, A Dozen Kisses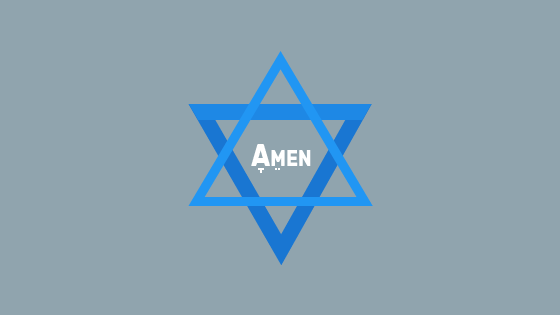 Why settle for fake hugs and kisses if you can send someone you love the real thing? DOZENS of them!
This impressive bouquet contains an impressive collection of 12 red tulips, 12 blue iris, fresh from the fields to the Purim feast table.
There is no feast without flowers. No matter how many chocolates, sweets, and Hamantaschen there are.
More Purim Gift Ideas
With all those talks about Mishloach Manot and food gifts, it's easy to forget that there are other Purim gifts out there besides things you can chew on.
Time to think outside the box mouth…
Yair Emanuel Wooden Grogger – Jerusalem
Top Purim Gift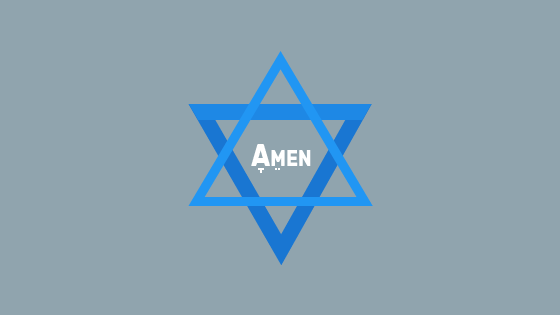 Children's favorite moment when we read the Megillah is to blast the grogger every time Haman's name is mentioned.
But even such a simple thing can be made beautiful… ask the legendary Israeli artist, Yair Emanuel – a master of turning mundane things into remarkable Judaica art.
Now your kids can blast the grogger in style, while staring at Jerusalem's beautiful scenery.
The Purim Reader: The Holiday of Purim Explored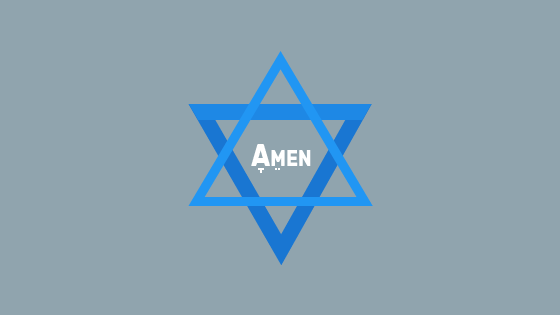 Like so many things in the Torah – there's more to Purim than meets the eye. 
Don't let the feasts, costumes, and Hamantaschen fool you – Purim is filled with hidden meaning and spiritual sensitivity. 
This little book will help take off the mask of Purim and reveal the mysteries that no one told you about the story of Purim…
The Koren Five Megillot – Hebrew / English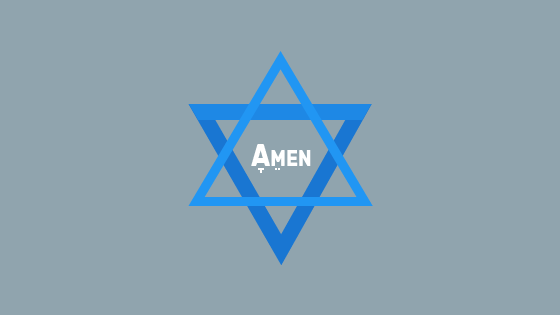 Koren's hardcover Five Megilot is likely one of the most popular editions of the Megillot (including Megillat Esther of course).
It features a new English translation to the Hebrew text, and it's decorated with over 30 beautiful and vibrant watercolor illustrations by the famous Israeli artist, Leela Ganin, so both adults and kids will find it easy to follow along.
Conclusion
Purim is a feast, but with all those costumes and sweets, it's easy to forget that sending Mishloach Manot baskets is more than just a party theme… it's an actual Mitzvah.
This Purim, I hope you'll spread joy this Purim with the best Purim gift baskets your friends & family will love, and I hope you'll receive even more love in return.
With these classy Mishloach Manot ideas, I hope was able to help you find at least a few Purim gifts your recipients will love.
Wishing you a Purim Sameach…and let's get the party started!