Homemade Applesauce ? Recipe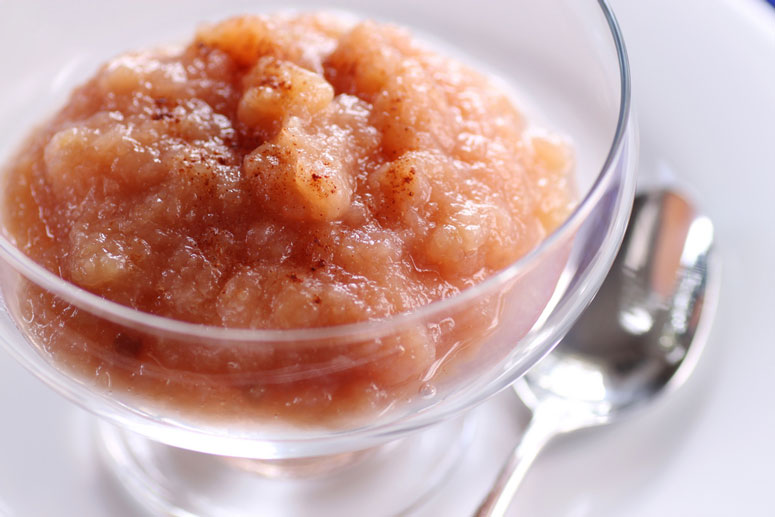 Homemade applesauce is such a treat, and it's so easy to make that there is no real justification in buying ready-made applesauce.
You can make a decent amount, can it and freeze it for the entire winter – especially when Hanukkah pays a visit (try it with potato latkes!).
This dead-simple applesauce recipe will make any amateur cook feel like a master chef. 
So let's get saucy.
Easy right?
I told you. piece of Latke...
Making your own homemade applesauce is worth the small effort. It tastes better than the applesauce you get from stores, plus you get to brag to your friends that you made some applesauce!
Use your applesauce wisely my friend.
Be'Teavon!