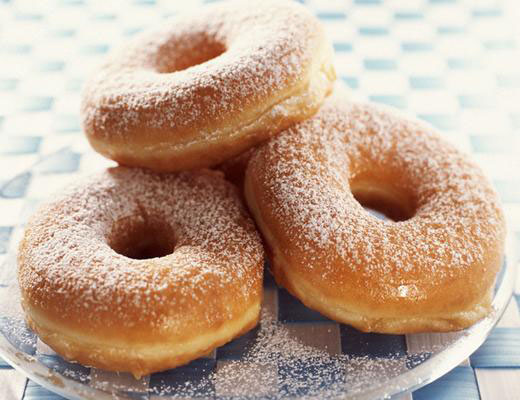 Who's up for some old fashioned vanilla glazed baked donuts? 
Since you're reading this, i'll take it that you're in… that makes two of us.
We're going to add a few twists to this quick & easy homemade vanilla glazed donuts recipe, compared to your run of the mil Hanukkah sufganiya:
We'll add a pinch of creativity by choosing to make our simple vanilla icing from scratch for our glazed donuts, as opposed to using traditional jelly.
We're going to make baked homemade glazed donuts, as opposed to fried donuts (much healthier!)
We're making these glazed donuts gluten free!
Are you ready? Go wash your hands & let's get to work!