Traditional Hanukkah Sugar Cookies Recipe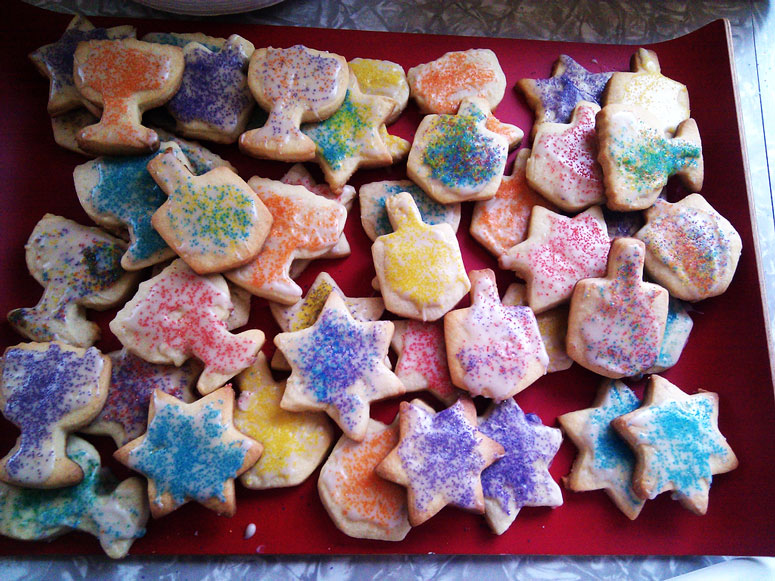 Amen V'Amen is supported by its audience. That means when you purchase something from one of our partners through one of our links, we may earn a small commission at no additional cost to you. Amen V'Amen is also an Amazon Associate, so we may earn a commission from qualifying purchases. Thank you for your support!
Hanukkah is filled with delicious treats for kids (and adults).
You guessed it – it's cookie time!
What do you say we make this Hanukkah extra sweet: let's make the best kosher Hanukkah sugar cookies!
Which means they're not only delicious – they're beautiful, decorative cut out Hanukkah cookies… plus they're very easy to make!
Sounds exciting doesn't it? Let's get to it.
How did the Hanukkah Sugar Cookies turn out?
How did your cut out cookies turn out?
I would love to hear about your experience in the comments! Also, if you liked the recipe (or if you didn't) please rate it.
Wishing you a sweet Hanukkah!