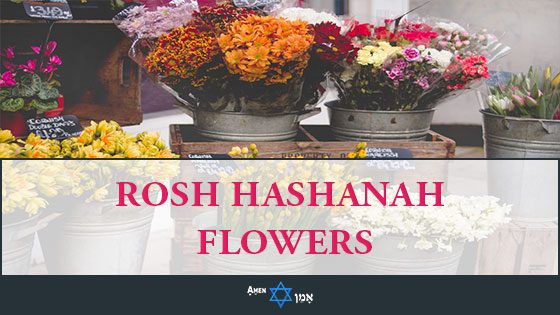 Rosh Hashanah (the Jewish new year) is around the corner!
Before you dip an apple in honey, eat some pomegranates (or stare the fish head in the eye) – it's time to wish your loved ones a Chag Sameach (happy holiday) and Shana Tova (happy new year).
Not just with words… but with actions.
And by actions, I mean Rosh Hashanah flowers!
Whether you're looking for a beautiful bouquet for your girlfriend/wife, a loved one or a thoughtful Rosh Hashanah gift for your hostess – these flowers arrangements will help you do just that.