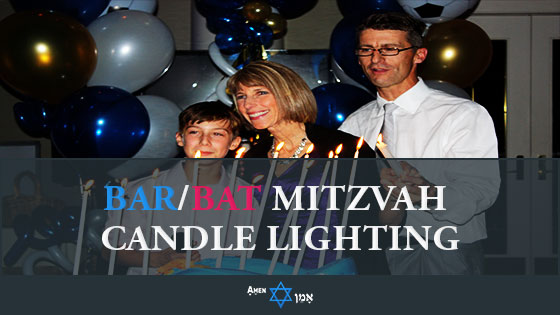 Bar/Bat Mitzvah candle lighting ceremonies have come a long way…
They started off as a nice & simple gesture: The Bar/Bat Mitzvah would light birthday candles (hey, it's still a birthday after all) and invite close family members to light a candle with them.
That was pretty much it.
But then something happened…
Bar/Bat Mitzvah celebrations started growing… and growing… AND growing.
Unsurprisingly, the lighting ceremony grew along with it.
Now, you've got decorative candle lighting displays (as you'll soon find out), poems, speeches, dedicated candle lighting songs…just to name a few.
That's what I call impressive progress, don't you think?
I know what you're thinking: "Damn…This sounds complicated. How the heck do you plan such a ceremony? Where do I even begin??"
Don't worry – all you need is a simple process, some Bar/Bat Mitzvah candle ceremony ideas and a dose of inspiration – and you're off to the races!
Guess what? I'm about to provide you with all of those (and then some)!
Ready? Let's begin…