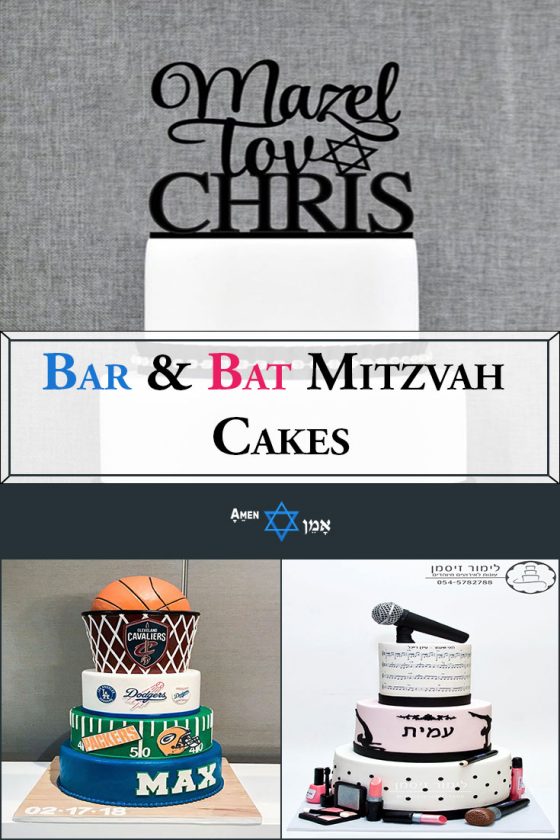 Preparing a Bar/Bat Mitzvah for your child is no easy feat.
… Finding a venue

… Sending out dozens (or hundreds) of

invitations

… Making sure

the food

is Kosher and delicious
Just to name a few.
Not exactly a "piece of cake", huh?
Planning your child's big day takes a lot of time and hard work…
But I got good news! Choosing a Bar/Bat Mitzvah cake is not nearly as stressful. In fact… choosing the cake is the fun part. Or you could say – it's the "icing on the cake".
OK, OK, enough with the cake jokes 🙂
Think about it this way – a Bar/Bat Mitzvah is also a birthday – except its 100X more important than a regular birthday.
And as we all know: a birthday without a birthday cake… IS NOT A BIRTHDAY. So imagine what a Bar/Bat Mitzvah without a Bar/Bat Mitzvah cake looks like?
But since you're reading this – I'm guessing you already knew that!
So…
The only question that remains is: "What kind of cake should I get?"
That, my friend, is the question I'll help you answer today…
Let's get crackin'!