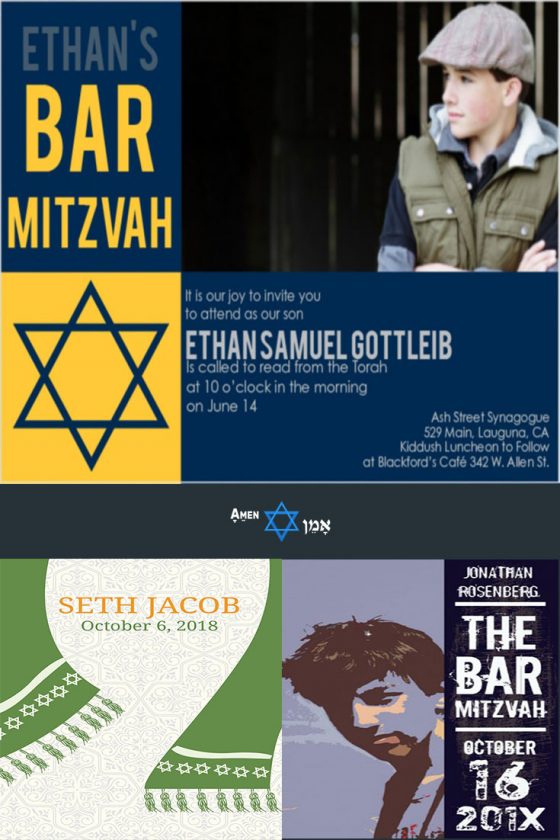 Your little boy is turning 13…
Time sure flies, doesn't it?
I bet you still remember him crawling on the floor… now all of a sudden, he's all grown up.
OK, enough with the nostalgia! Let's get back to planning your boy's Bar Mitzvah!
At this point, I'm guessing you:
Great! Now, all you need is…  guests!
After all, it's kind of pointless to go through all this trouble if you don't have any guests showing up!
Well… today we're going to make sure your guests show up in droves!
How?
By sending them a unique Bar Mitzvah invitation they won't be able to say "no" to!
Ready? 
Let's go customize some invitations!