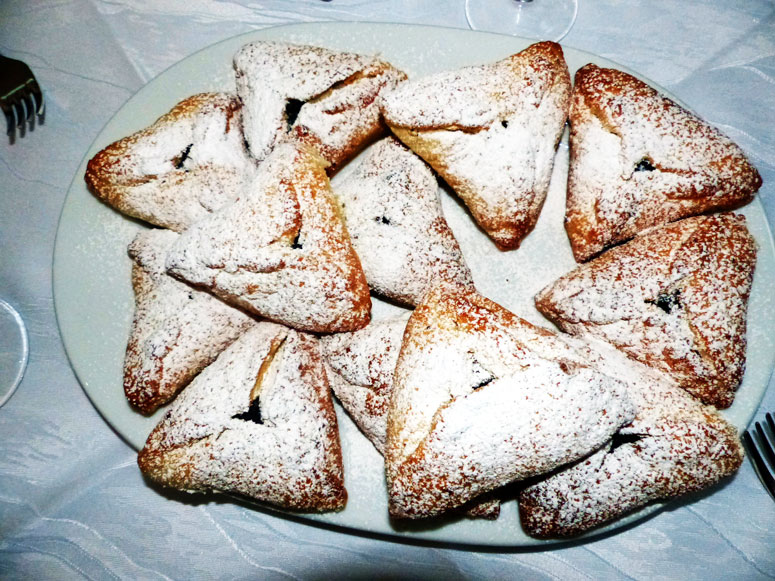 No Purim is ever complete without traditional Jewish poppy seed cookies (also known as Hamantaschen cookies, Oznei Haman or Haman's ears) – the official Purim feast food.
You can send the most delicious mishloach manot baskets, but Purim is never really complete without poppy seed Hamantaschen cookies for the kids, and adults.
Even though you might go the lazy route and just order Hamantaschen cookies online, it's way more fun to make the cookies yourself.
Don't worry it's not that intimidating… It's actually quite easy – even for a beginner cook such as myself.
So, up for the challenge?
I knew it! 
Let's get rolling (literally).