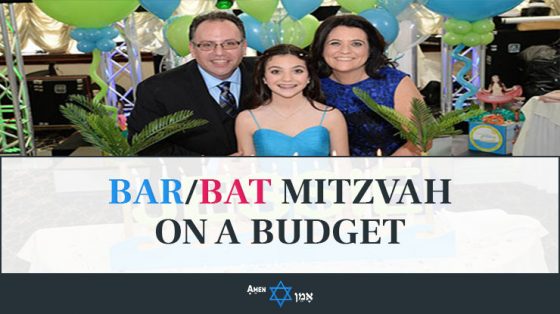 The Bar/Bat Mitzvah is almost here… Mazel Tov!
Or perhaps – Oy Vey?
Believe it or not – that dreamy Bar/Bat Mitzvah party you planned for your kid can quickly turn into a nightmare.
Just ask the countless number of parents who had to reach deep into their pockets to fund their child's big day – just so they could keep up with the Joneses (or in this case, the Cohens).
In fact, you'd be surprised how many parents go as far as going into debt just so their son/daughter's party looks better on Instagram compared to everyone else's.
Please, do NOT fall into that trap. Otherwise, you might wake up the day after the event, realizing that you just pushed yourself into a bottomless pit.
Trust me, you don't want that.
Question is, how do we avoid that? How do you plan a Bar/Bat Mitzvah on a budget? Is that even possible?
You bet it is!
And today, I'm going to prove it to you…
Read More…