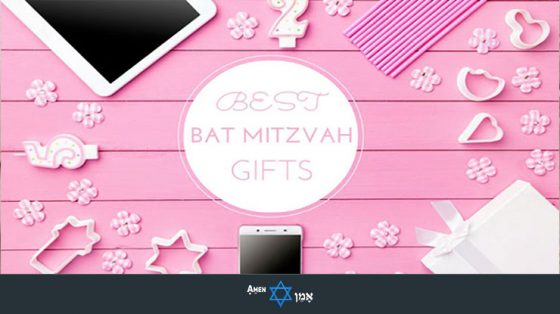 Can you believe the little girl is celebrating her Bat Mitzvah?
Time sure flies, doesn't it?
Tell me about it…
I remember my Bat Mitzvah as if it were yesterday (we're talking almost 17 years ago… yikes!).
… The party (especially my awkward dance)
… The trip I took to Israel that summer
… The gifts I got for my Bat Mitzvah (the special ones, anyway)
Noticed how I highlighted the "gifts" part? That's because today's topic is… Bat Mitzvah gifts!
More specifically…
"What's an appropriate gift for a Bat Mitzvah?"
"What are the absolute best Bat Mitzvah gift ideas that SHE will remember 17 years from now?"
"How do you avoid choosing yet-another-average present she'll never actually use?"
Forget about those cliche presents most guests will bring (c'mon, you know it's true).
I want you to feel proud when you hand over your present.
I want you to witness her big, authentic smile when she opens her Bat Mitzvah present (or at least get an exciting phone call the next day).
THAT'S exactly the type of gifts I'm about to show you in this Bat Mitzvah gift guide…