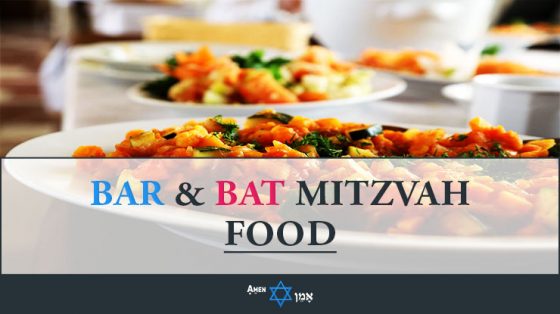 Amen V'Amen is supported by its audience. That means when you purchase something from one of our partners through one of our links, we may earn a small commission at no additional cost to you. Amen V'Amen is also an Amazon Associate, so we may earn a commission from qualifying purchases. Thank you for your support!
Your guests came all the way to celebrate your child's Bar/Bat Mitzvah… you're not going to let them starve, are you?
Of course not! You're like a Jewish mom hosting a Shabbat dinner: feeding and taking care of everyone!
Except…
This time – you've got a little more than a few guests on your hands. You've got dozens, if not hundreds (or if you're a Russian Oligarch – thousands) of guests to feed!
Now… The only question (OK, 3 questions) is:
How do you serve so many guests?
What traditional Bar/Bat Mitzvah food should you serve?
Where can you find the best Bar/Bat Mitzvah menus you can use as inspiration?
Those are big questions.
Well, guess what? I'm going to help you answer each and every one of em'!
Excited? You should be!
Let's get this food fest started…
Read More…