Bat Mitzvah, every 12 year old Jewish girl's once in a lifetime opportunity to build memories of a lifetime & celebrate her coming of age. On this special occasion, you'll want to do everything in your power to help her cherish this special event.  
One of the best things you can do is to give her a great bat mitzvah gift she'll remember for years to come, as opposed to just "get her something and get it over with" (please don't just give her money in multiples of 18…).
And that's exactly the goal of this post.
We've got you covered with 20+ best bat mitzvah gift ideas every Bat Mitzvah teenager will love.
Bat Mitzvah Jewelry Gifts
Every girl appreciates a nice piece of jewelry. Not to mention if the jewelry you're getting her also happens to be unique.
Now, you must be thinking:
"My god…Jewelry? There are so many options…Where do I even begin?!"
Well…as always, I'm here to help:
1. 
Gold Plated Shema Israel Necklace
   
This magnificent piece of jewelry is way above any traditional jewelry you might have come across. This stunning piece has the capability of turning you into the Bat Mitzvah girl's favourite relative (even if you're not a relative). The Shema Israel pendant comes in a lovely jewelry gift box – all ready to be gifted to the special young girl.
2.
Tree of Life Necklace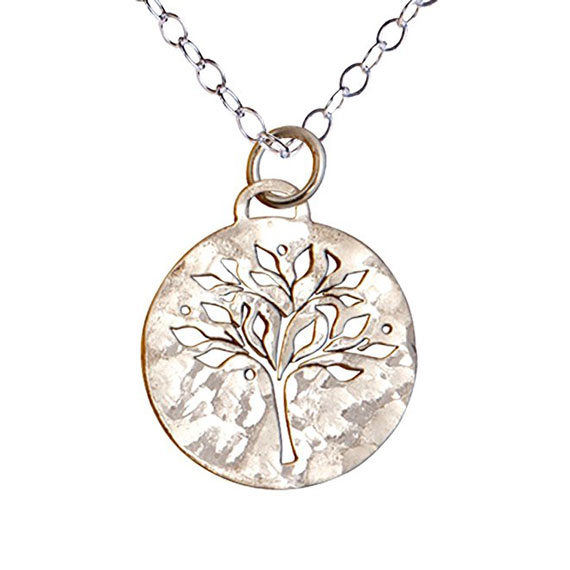 Speaking of beautiful and meaningful bat mitzvah presents, allow me to the present this amazing sterling silver/gold plated Tree of Life necklace. This gift is definitely going to touch the heart and soul of the Bat Mitzvah girl.
If that wasn't enough – this necklace is 100% eco-friendly, made from recycled sterling silver, indicating to the young girl the importance of generosity & taking care of the environment.
3.
Silver Bracelet with 14K Gold and Red Crystal Heart Charm
Top Gift
Looking to get the special young girl something from the heart? This stunning  silver bracelet features two hearts, one 14k gold with a diamond stud and one red Swarovski crystal – representing your heart and hers.
This is the perfect gift if you want to get the Bat Mitzvah a lasting gift… a gift that demonstrates your unconditional love for her.
4.
Woman of Valor: Gold and Silver Pomegranates Ring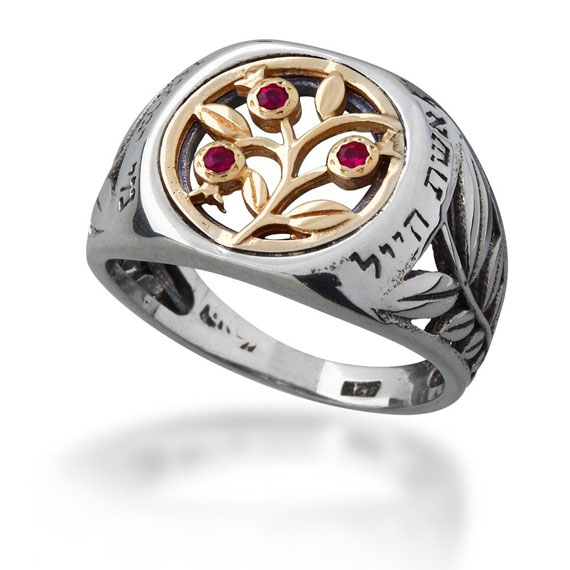 If you're looking to for an emotional & unique Bat Mitzvah gift, a fascinating ring the young woman will treasure – then this is definitely the one.
This beautiful handmade jewelry holds a 9K gold emblem with a decorative pomegranate, set within a decorative silver frame – engraved with King Solomon's wisdom: Eishet Hayil Mi Yimtza ("Who can find a woman of valor?") – the eternal song men sing to their wives every Sabbath.
This ring delivers a powerful reminder of what it means to be a Jewish woman – a daughter of god.
5.
Silver and Roman Glass Circle Earrings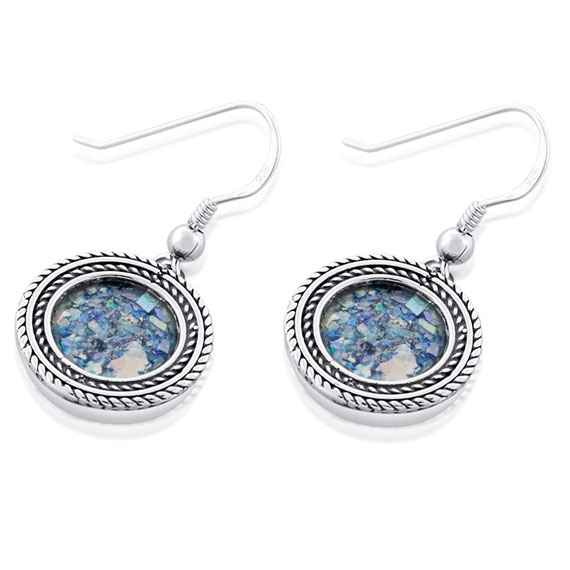 Imagine the young Bat Mitzvah wearing these beautiful silver & roman glass circle earings. Go ahead, imagine her wearing them…
See what I mean? These earrings have the perfect blend of natural beauty and artistic craftsmanship – a truly amazing gift to give to any woman, especially a young Bat Mitzvah woman.  
Personalized Bat Mitzvah Gifts
You know the young girl, right? You want to show her how much she means to you, right?
The best way to express it is to get her something from the heart. Lovely personalized messages on heart-throbbing products is a magnificent way to express your love to the lovely lady of the hour.
Let's have a look at a few cool & personalized Bat Mitzvah gift ideas shall we…
6.
Silver Star of David Jewelry Box
The perfect jewelry should go hand in hand with a perfect jewelry box. On that note…how about a velvet lined silver jewelry box? This exquisite box flaunts a beautiful Star of David on the lid, and you can add a personal note to it.
7.
Yellow Gold Double Thickness Name Necklace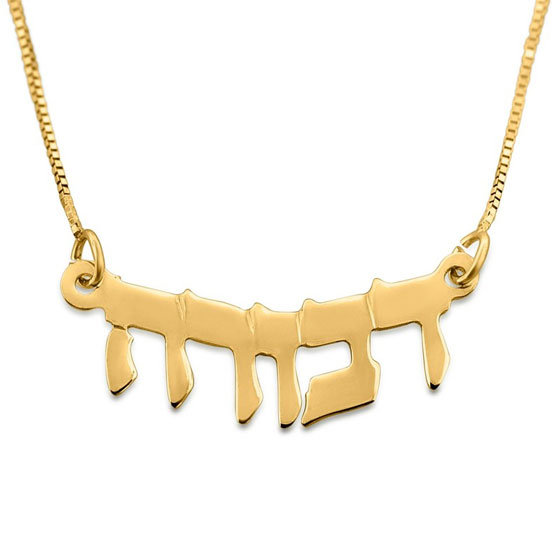 The girl's name, in Hebrew, made of yellow gold? There's a reason getting a name necklace has been popular for many years. It's beautiful…it's exciting…it just works. This beautiful, custom made piece of jewelry is hand crafted in Jerusalem, and definitely fits the bill. If she's like any young girl – she'll love it. 
8.
Heart-Shaped Pendant with Customized Hebrew Name in 10K White Gold & Rose Gold
Top Gift
This necklace is a more subtle choice specifically designed for younger girls. This customizable pendant features the young Bat Mitzvah's Jewish name in rose gold, surrounded with a beautiful heart made of 10k white gold – making it a very rich & unique Bat Mitzvah gift.
9.
Red Carpet Hollywood Bat Mitzvah Throw Pillow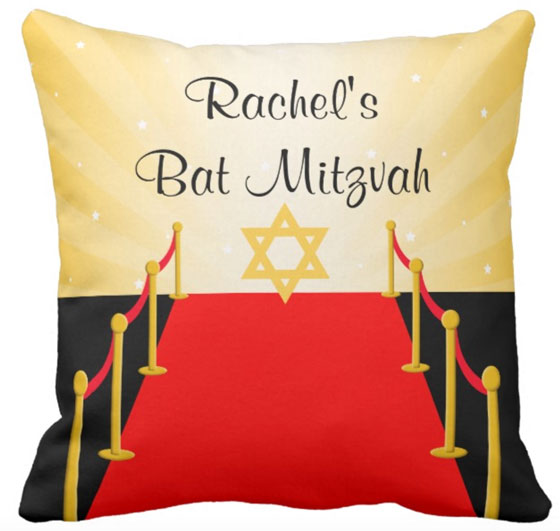 Are you looking for something more casual to gift the Bat Mitzvah? Are you friends with her family and don't know the girl that well?
Then a cool, personalized Bat Mitzvah throw pillow is a great option. It will probably last her for many years, plus she'll have something to throw on her brothers and sisters.
 You can fully customize the message on the pillow for the young Bat Mitzvah's liking, as well as choose the size and fabric.
10. 
Personalized Bat Mitzvah Star of David 45 Piece Box of Chocolates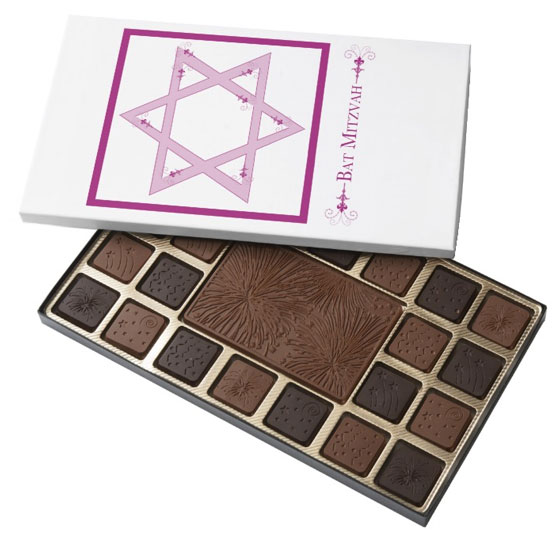 You didn't think we were gonna leave out a chocolate gift now did you?
This one-of-a-kind chocolate box can feature a special message, photo or design of your choice – making it a unique & delicious Bat Mitzvah present everyone will enjoy.
Judaica Bat Mitzvah Gifts
We can't talk about Bat Mitzvah gift ideas and not mention some good old traditional Judaica gifts now can we?
A beautiful Judaica Bat Mitzvah gift is a meaningful & proper way to welcome the Bat Mitzvah girl to the age of mitzvot. Thankfully our Jewish tradition is filled with amazing spiritual themes & items – making it a natural fit for our young girl's Bat Mitzvah.
11. 
Kiddush Cup with Bat Mitzvah in Sterling Silver
Top Gift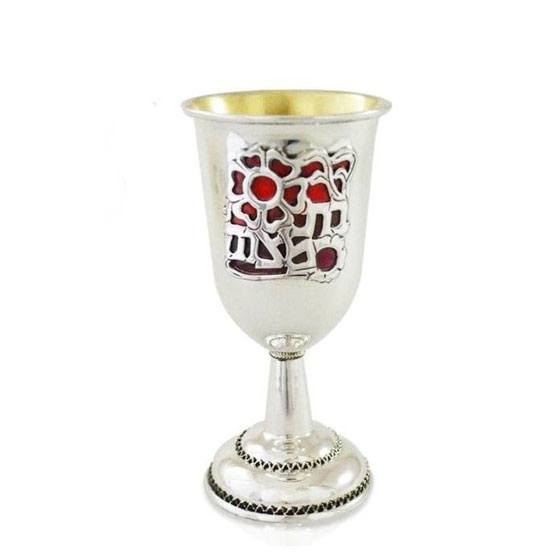 This is not just any ordinary Kiddush cup but a unique cup with "Bat Mitzvah" written in sterling silver and floral decorative on each corner. The cup is as special and delightful as the Bat Mitzvah ceremony would turn out to be. It would forever stand as a reminder of her special occasion.
12. 
Stainless Steel and Glass Challah Board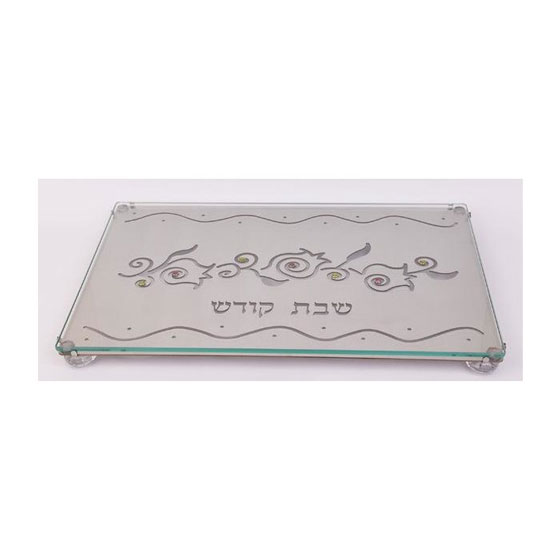 This beautiful challah board features quite an artistic floral pattern, below which there is a Hebrew text which translates into "Holy Sabbath". The neat design of the challah board is certainly a mark of appreciation and makes a truly remarkable Bat Mitzvah present.
13. 
Dorit Judaica Wall Hanging – Daughter's Blessing
Dorit Judaica's gorgeous wall hanging includes probably the most popular verse you can wish any young woman: Yasimech Elokim Ke'Sarah, Rivka, Rachel, Ve'leah ("May G-d make you as Sarah, Rebecca, Rachel, and Leah.")
Don't you wish that for the young Bat Mitzvah?
Imagine the young woman seeing it every morning when she wakes up. Such a wonderful way to start the morning isn't it?
14. 
Stainless Steel "If I Forget Thee O Jerusalem" Wall Hanging
The age of 12 is a great time to establish religious connections and this wall hanging would make a very meaningful gift for the Bat Mitzvah. The phrase "If I forget thee O Jerusalem" is taken out book of psalms. This is the perfect blend of a stylish & traditional Bat Mitzvah gift.
15. 
Tree of Life Tzedakah Box
Gifting a Tree of Life Tzedakah box is a very popular & traditional Bat Mitzvah gift. It represents the importance of giving to those in need. This beautiful Tree of Life Tzedakah box, made of brass plated with chrome nickel, will encourage the young girl to start participating in the Mitzvah of Tzedakah.
Unique & Creative Bat Mitzvah Gifts
It's time to open the "fun" gift treasure box.
At the age of 12, creativity runs wild… We're about the nurture it and encourage it even further.
Bat Mitzvah presents can be unique and creative at the same time…so let's find some out-of-the-box gifts the bat mitzvah girl will truly appreciate, shall we?
16. 
Yellow Gold Bar with Bat Mitzvah Gift Pack
Top Gift
What's more natural than connecting the young girl's Bat Mitzvah to our wonderful Jewish capital of Jerusalem? This breath-taking gold bar showcases an image of Jerusalem and a dove in flight – the symbol of peace, and represents the glorious days of Israel under the reign of King David
This is probably one of the most emotional & meaningful gifts you can get the young Bat Mitzvah to mark her special occasion of becoming a young adult.
17. 
Custom Sterling Silver Round Locket
This is where classic meets modern. This special sterling silver round locket can feature the Bat Mitzvah's picture, along with a special customized message of your choice.
You can fully customize the locket with unlimited design options, images and words that come directly from your heart for our special young lady.
18. 
Dorit Judaica Wall Hanging – Woman of Valor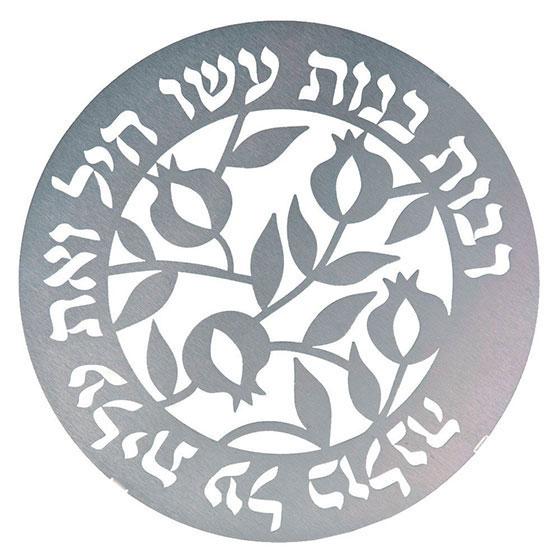 "Many women have been heroic, but you have risen above them all" – verse from King Solomon's wisdom. Imagine a toast to the young lady with these motivational words…very motivational. This wall hanging is a very proper Bat Mitzvah gift that would surely inspire her to achieve great things in life.
19. 
Bat Mitzvah Girl (Woman) T-Shirt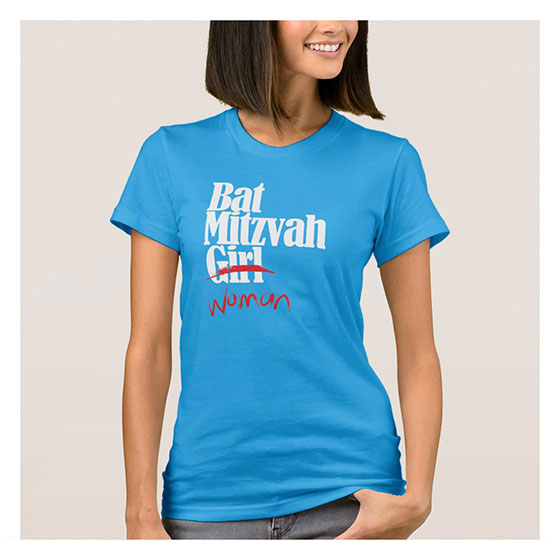 This isn't a normal birthday party. It's her damn Bat Mitzvah!
This best-selling bat mitzvah T-shirt delivers that message with a nice touch, and definitely makes it a proper & funny Bat Mitzvah party gift.
Other Popular & Appropriate Bat Mitzvah Gifts
With all the Jewish gifts & traditions we wrote about above, we forgot one important thing:
Jewish or not, the young Bat Mitzvah is still a teenager. Which means she's after cool & popular items.
So don't feel obliged to get her a Jewish/Israel themed gift. Truth is, the simple, popular gifts work just as well, if not better… It's a perfectly valid option if you don't know the girl very well or you're just friends with her parents.
Let's go over a few appropriate Bat Mitzvah gift suggestions.
20. 
AHAVA Kit of Young Skin Beauty Essentials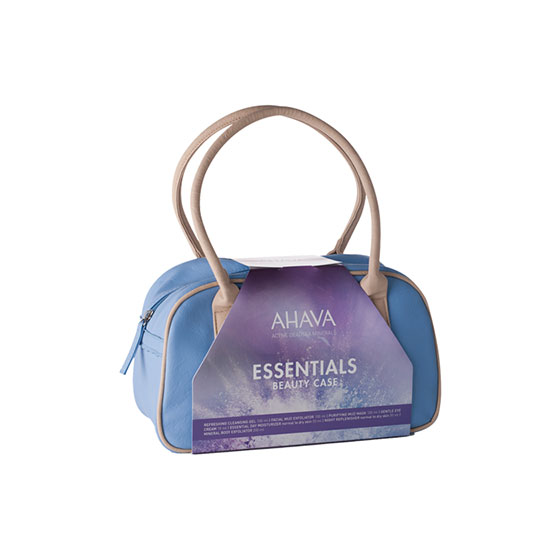 Our little girl has grown into a young lady. So let's treat her as one.
 This kit of young skin beauty dead-sea products is a wonderful gift for a young woman. The kit comes with a day moisturizer, night replenisher, refreshing cleaning gel, facial mud exfoliator, mud mask, eye cream and mineral body exfoliator.
And don't forget – it's a kit of dead-sea products, so it does have a link to Israel after all!
21. 
Apple iPad Air 2
Who wouldn't love an iPad as a gift? This is an exciting gift for any age, any gender and any occasion – a Bat Mitzvah in particular. Her love & appreciation is guaranteed… (just make sure her parents approve beforehand)
22. 
Beats Solo 2 Wireless Headphone – Rose Gold
Top Gift
Part of being a teenager is listening to a lot of music. And part of listening to music (as a teenager), is to listen in the best quality possible – while looking cool. You probably realized I'm describing Beats by Dr Dre… Hands down, the best headphones available today (and these are wireless too!)
And with beautiful rose gold design – you get a truly appropriate Bat Mitzvah gift she'll definitely love.
23. 
Amazon E-Gift Card
If none of these Bat Mitzvah gift ideas work for you, and you're still feeling stuck & clueless on what to get the young Bat Mitzvah – don't worry… There's one final option: A Bat Mitzvah gift card.
When in doubt, let her go shopping. And when it comes to shopping – Amazon is your safest bet.
The good thing about Amazon's gift card is that you can set a custom gift card amount – in which case I recommend you get one in multiples of 18, which is a common Jewish tradition.
Summing up
If you made it this far, allow me to congratulate you.
Chances are you found a great bat mitzvah gift idea for the special young lady.
All that's left for you is to get the young lady an awesome Bat Mitzvah gift, make her feel special, and tell us which of these gifts you chose for her (and what her response was).
Mazel Tov!